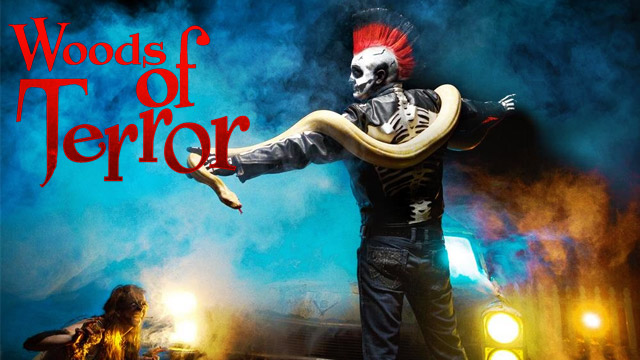 Just north of the city of Greensboro in North Carolina lies one of the most exciting, thrilling, and terrifying haunted house attractions in all of North America, the Woods of Terror. Started twenty-seven years ago, owner and horror mastermind Eddie McLaurin personally sees to it that the sprawling thirty-two acres are used in every scary, fun and gross-out way to please the most discerning of haunted attraction addicts.
Woods of Terror has been on FrightFind's Top Haunted Houses to see in the US and in North Carolina three years running. The creativity of Woods of Terror makes them a must-see experience each year.
What to expect at Woods of Terror Haunted House
Ideal for horror fans of all types, McLaurin's haunted attraction park has been showcased in such publications as Buzzfeed, USA Today, MSN, and Haunted Attraction Magazine.  Unlike most haunts, Woods of Terror contains within it several smaller themed attractions that vary in levels of fright.
Woods of Terror Attractions
The Awakening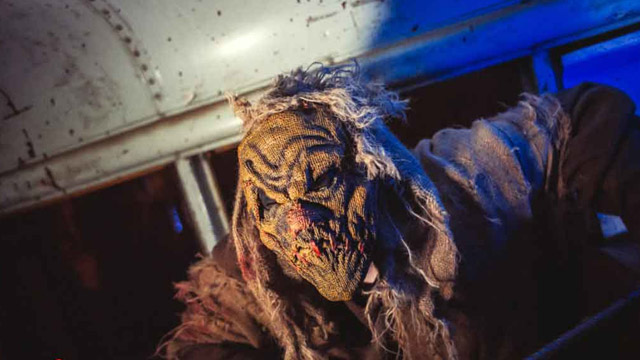 The Awakening offers up a trip through a haunted graveyard that is full of waking zombies looking for their next victim to chase and devour.
Arachnophobia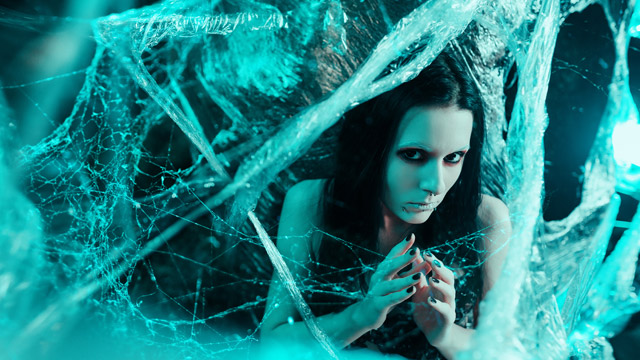 Arachnophobia exploits and feeds on the fears of the human mind as real-life snakes, spiders, and other crawling reptiles are infested around you.
Horror Movie Classics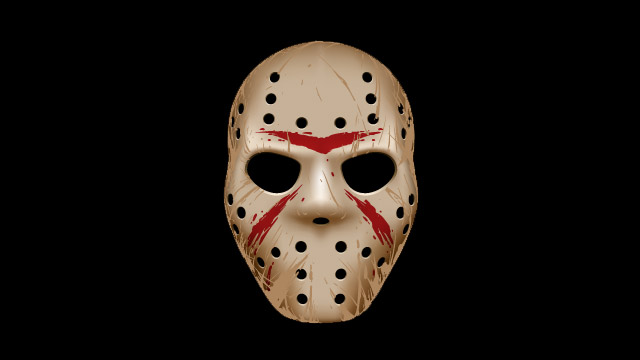 For the horror-noir fan, Horror Movie Classics offers up a dizzying maze of madness as some of horror cinema's most classic slasher icons appear and give chase to you and your friends.
Chaos 3D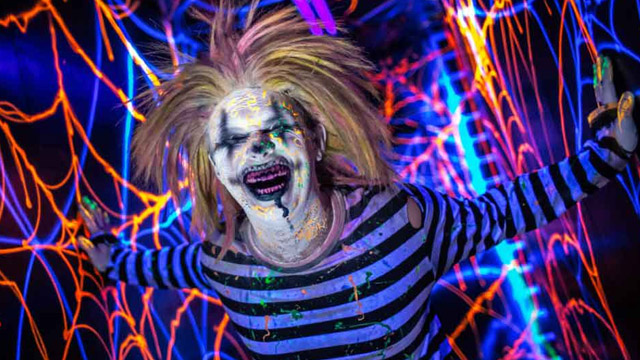 Chaos 3D offers a descent into madness at the Woods of Terror, as it showcases an actual 3D horror attraction that is the only one of its kind in the state.
Blackout Terror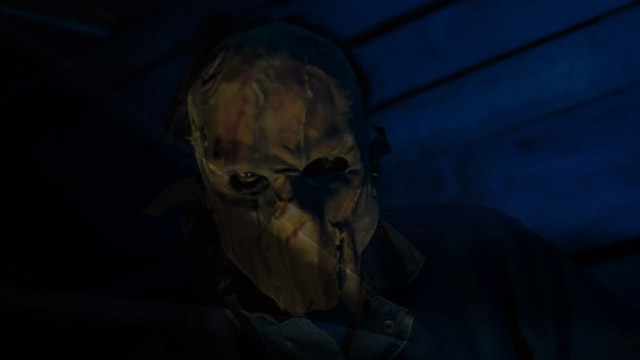 For the most hardcore haunted attraction attendee you know, there is Blackout Terror. Only for the bravest, this attraction requires you to wear an actual hooded blackout mask that totally obscures your vision as you are then subject to the most claustrophobic and unknown terrors imaginable.
Night Stalkers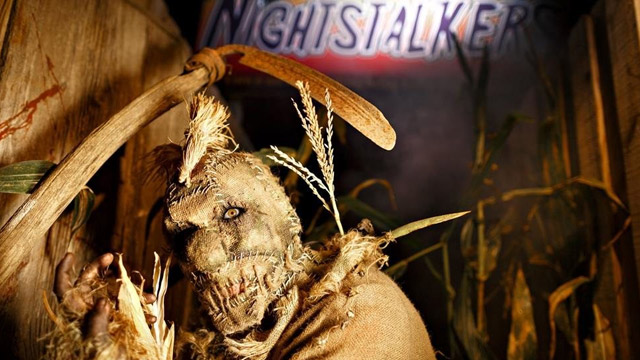 Can you make it through this corn maze of terror without being devoured by the night stalkers? Probably not.
Industrial Nightmare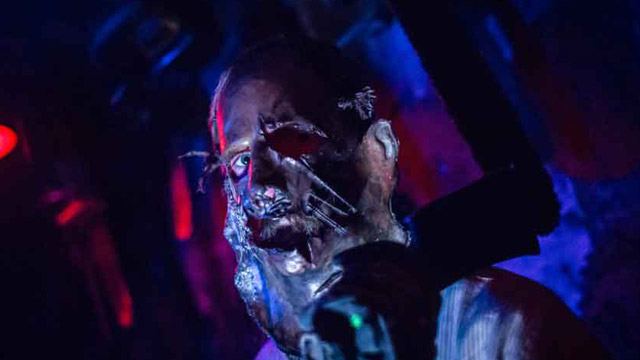 As if dark warehouses weren't scary enough, try surviving in one overrun with pissed off employees.
The Blood House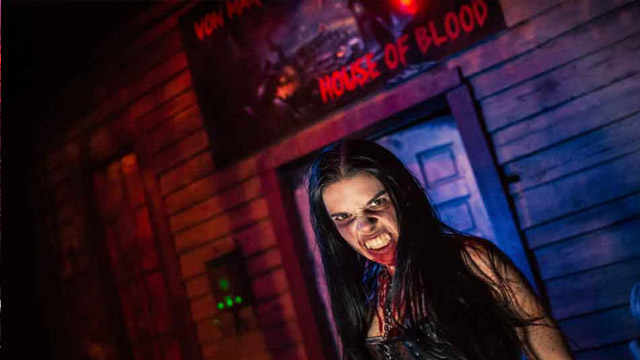 Vampires can be pretty intriguing, even sexy. But don't let these ones fool you. They are thirsty!
Blackbeard's Revenge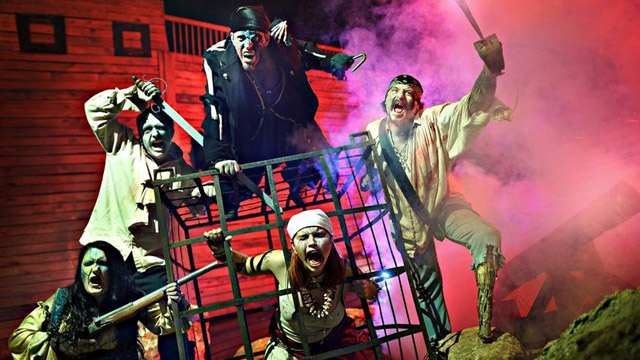 You think pirates are harmless? You have visited the Happiest place on earth and everything went fine. Well, these pirates ain't no animatronics!
Miner's Massacre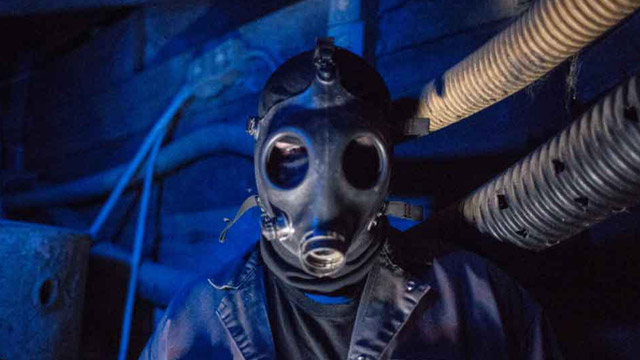 A mine overrun with dead miners. What could go wrong? Everything!
The Slaughter House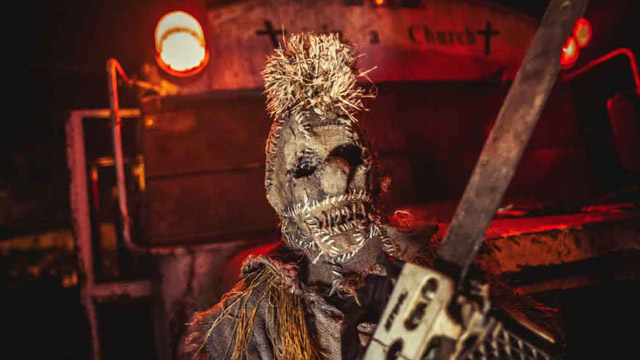 You are on your own on this one. Can you find your way out of the twists and turns without being slaughtered yourself? Good luck!
The Purge Anarchy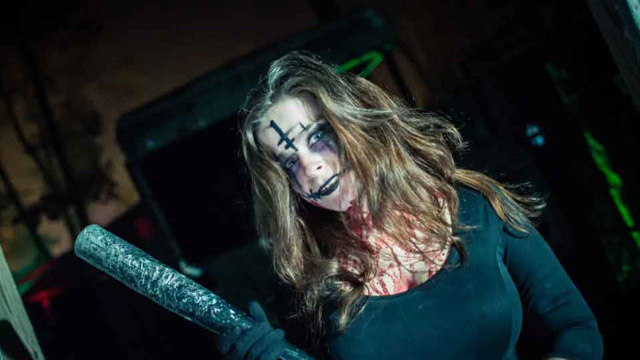 The Purge is only one night of cleansing by murder. No big deal.
Greensboro's Scariest Haunted Thrill Park!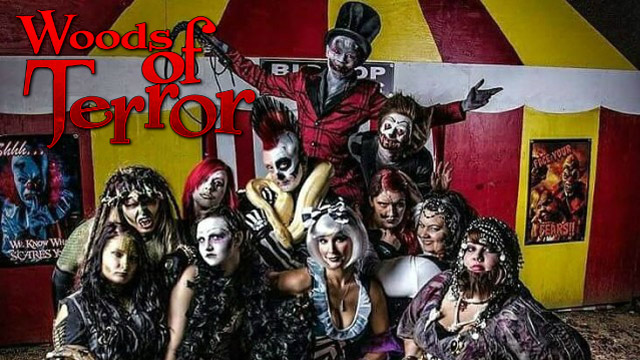 Not to be outdone in other areas, the parks various attractions host a cavalcade of bewitching vampires, ruthless subhuman pirates, and the most demonic looking clowns anywhere to be found. You are never short of entertainment at Woods of Terror.
Owner Eddie McLaurin also keeps a fresh rotation of attractions within the park every year, keeping two-thirds of his best, while switching out roughly a third so that there is always a newer and scarier attraction waiting to be revealed. It never gets stale and every night, you're in for a different ride.
Greensboro's Nicest Thrill Park?
The Woods of Terror also gives back every year as McLaurin regularly hosts fundraisers for those afflicted by cancer within the local community. Woods of Terror also provides two scholarships to his hardest working employees of college age annually. It's not always about business, it's about the people, the Halloween season, and the spirit of having a great time. Woods of Terror is all that and more.
No Scare Zone for kids
While it's recommended that teenagers on up to adult attend the attractions, there is a "no scare zone" for anyone with younger children that become frightened at any time. A full slate of carnival-style food helps keep the experience a pleasant one if having time to pass waiting on more friends to join in the excitement. Open for the Halloween season beginning September 15 and lasting through November 3, the park's nearly two hundred employees do their best to ensure from beginning to end that any experience had is a memorably scary one.
Get tickets and directions to Woods of Terror in Greensboro, NC.