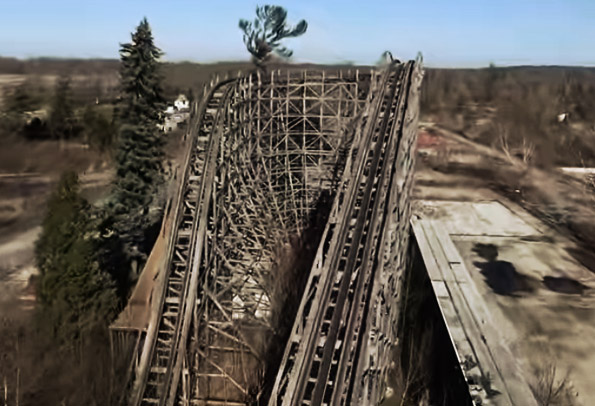 I don't know about you, but this old abandoned amusement park near Cleveland, Ohio looks like a great place to stage a haunted attraction. Check out the aerial footage from Digi Arial Media and be the judge. It could be an trying production, but could also be scary as all hell.
In 2007, the Geauga Lake Amusement Park owners (Cedar Fair) shut the park down with little to zero notice. The park has remained abandoned since 2007. The amusement park's open date goes way back to 1887, when the park was a meadow for picnics next to the shores of a 60-acre pond. Throughout the decades, the park eventually became a full fledged amusement park with roller coasters, themed rides, a water park, and more. However, changes in management, big investments, and expansions would be the park's ultimate undoing.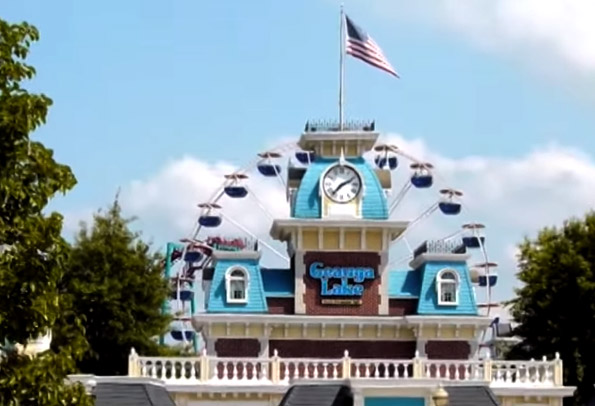 Above: The park as it stood before it was abandoned in the dead of night.
Below: The park entrance as it stands now.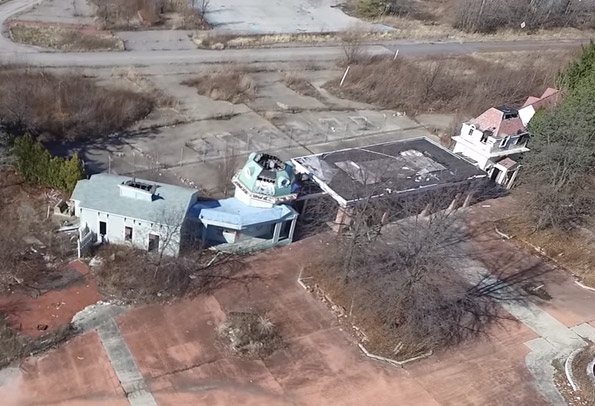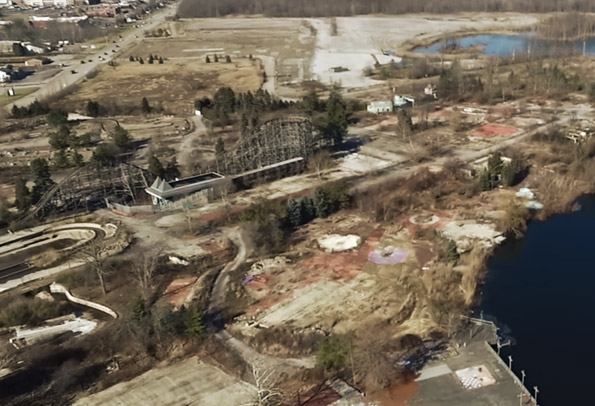 After shutting down for the season in 2007, Cedar Fair announced that Geauga Lake would not open again.  The park was essentially dismantled in the quiet of the night days later. It was a quick rip of the band-aid and  all of a sudden one of the largest theme parks in the world was gone. The park was quickly uprooted and dismantled for parts. The only attraction that is still standing is the "Big Dipper" which is the third oldest roller coaster in the US, established in 1925. Everything else that could be moved was gone and what remains is a ghost town of an amusement park that would make an amazing location for anything spooky.
Who is up for it?