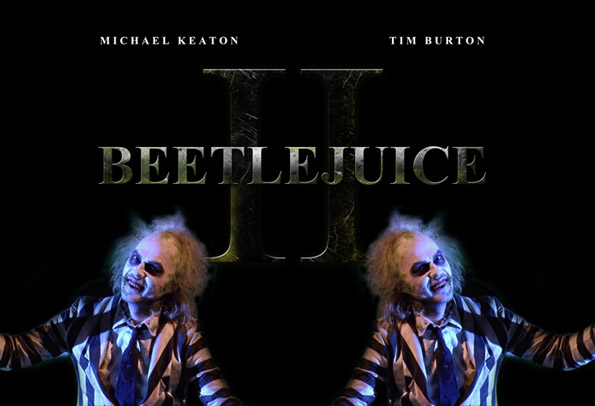 Rumors abound about the long anticipated Beetlejuice sequel. Supposed, confirmations and retractions are being reported by several outlets. Tim Burton is quoted in an interview confirming Beetlejuice 2 is in the works with Showbiz Spy saying:
"The film is a go and has been approved by the Warner Bros. team, we have talked with the cast members we wanted for the film and they are all on board, this includes both Winona and Michael. We have the script in hand everything is in place all we need to do now is get ready to start filming."
Those words seem to confirm it for us. However, Showbiz Spy updated their announcement with the following,
"Tim Burton did not confirm 'Beetlejuice 2' as the movie is not in development. Tim's focus is entirely on Miss Preegrine's Home For Peculiar Children set for a September 30 2016 release and developing Dumbo."

Michael Keaton and Winona Ryder are supposed to be back at it, but with all of the back and forth it's hard to say what's truly going down. Nothing has been released regarding co-stars Geena Davis and Alec Baldwin or their involvement. But then again, nothing has been released according to the reps who are running this like a black-ops mission.
Then again, Winona said,  "Um, I think I can confirm it, because Tim Burton…said, 'Oh yeah we're doing it and Winona's going to be in it.'" And when has anyone known Winona to fib?
In the end, we can confirm that Ghostbusters 3 is in production.
If we truly wanted a sequel, I think all we'd have to do was say the words three times and…