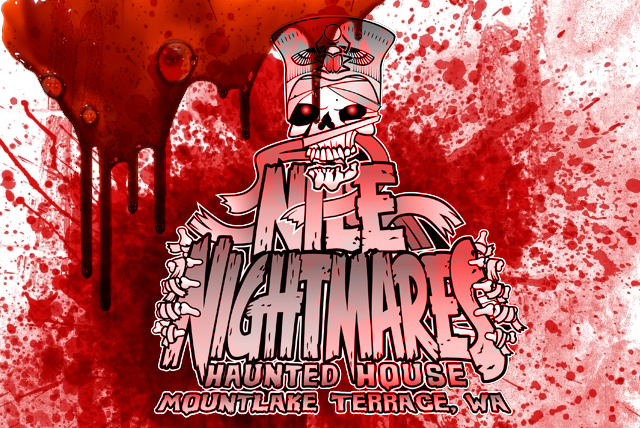 Valentine's Day is traditionally a day to treat your sweet-heart to flowers, chocolates, or maybe a romantic dinner. But this is 2018 folks! Nowadays, nothing says "I love you Sweetie" like zombies, vampires, killer clowns, and a live DJ.
Bloody Valentine's Day Masquerade Ball just north of Seattle
This year, take the ones you love to Nile Nightmares Haunted House in Mountlake Terrace, Washington for the Bloody Valentine's Day Masquerade Ball.  You and your favorite ghoul will be treated to music, food, a costume contest, and yes, a bar for the undead over 21. Make sure to dress like it's October 31st because there will be prizes for:
Best Couple
Scariest Costume
Heartbreaker
Most Original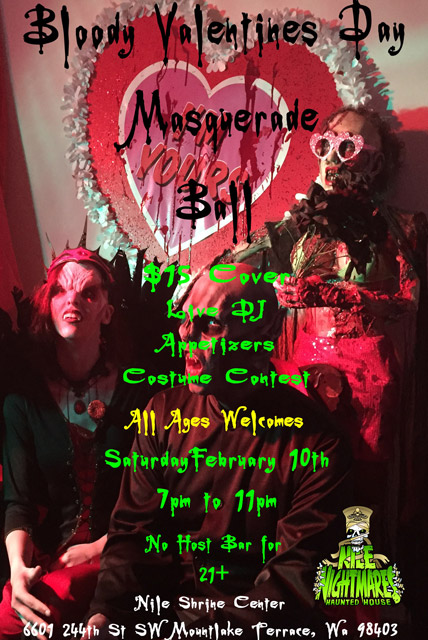 The Bloody Details
Saturday, February 10th
Doors open at 7:00 PM
Only $15 per person or $25 for you and your sweetheart
Located at the Nile Shrine Center at 6601 244th St. SW, Mountlake Terrace, Washington
All ages Welcome
No host cash only bar for 21+
It will be awesome!
Get more information on the Nile's Haunted House.
For Bloody Valentines Tickets Click here.
Address
:

6601 244th St. SW, Mountlake Terrace, Washington 98043
:

Road Map