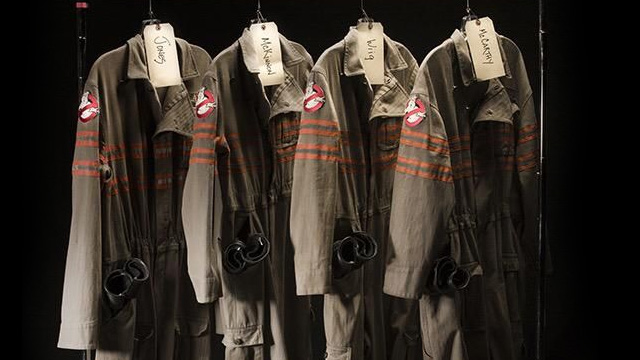 Psycho. Clash of the Titans. Footloose. Planet of the Apes. Cape Fear. On and on the list of remakes goes. Now, the Ghostbusters are back. It isn't another sequel, which confused the heck out of me. It's as if Spengler, Venkman, Ray and the other guy never met Gozer the Gozerian. It's as if Rick Moranis never batted around with Sigourney Weaver, which is pretty rude considering that may have been the closest he's ever gotten to a Hollywood sex scene. It's square one, but really it isn't and that is where the audience is going to have a tough time letting the new Ghostbusters be good.
We've been waiting far too long and have been teased all too often with rumors of sequels. We're not asking the reboot to hold up to the original, we just want the new Ghostbusters to be good. Is that asking too much?
Can Ghostbusters Be Good?
Ghostbusters definitely has a fighting chance with director Paul Feig. Feig has a great track record having made the hilarious comedies Freaks and Geeks, Spy, and Bridesmaids. Paul posed the question when making the new film, "What do we love about the first Ghostbusters?" Here's hoping he can capture that.
The cast is also nothing to stick your nose up at. I personally have a crush on Kate McKinnin, but that's for another story. Add Kristen Wiig, Melissa McCarthy and Leslie Jones and you have a recipe for some great laughs. These women are one of the big reasons Saturday Night Live is still alive and well. In all honesty, I really can't wait to see it.  It's just that I have been burned so many times that I can't get my hopes up. If I walk in expecting greatness, I will undoubtedly be let down. That's where I think the audience needs to trick itself into forgetting the original Ghostbusters. Walk in with an open mind, and whatever you do, don't try and compare the 2 films.
Why Reboot Ghostbusters?
A few years ago I had that opportunity to speak with Leonard Maltin at The Grand Cinema in Tacoma, Wa. This is a great theater that shows a lot of independent films and has guest speakers from time to time. I asked, "Why does Hollywood feel the need to continue to remake movies that we love?" This is where I was positive that Leonard would scoff at my ridiculous question and leave the theater disgusted. Not the case. Leonard said something like, "Hollywood is full of short minded people who are looking for the next big blockbuster. They figure that if Footloose worked before, then why wouldn't it bring in truck loads of money again?"
And here we are with a brand new Ghostbusters and I feel like something should be pointed out to all of the naysayers. YOU ASKED FOR IT!
Can You Let the New Ghostbusters Movie Be Good?
There are a few remakes out there that are better than or equal to their original. The Coen Brother's True Grit is arguably better than the John Wayne version. My dad would have punched me in the face if he was alive to read that! But that is kind of the point, isn't it? Beauty is in the eye of the moviegoer. I have heard many youngsters tell me that the new Star Wars The Force Awakens is better than the original films. Blasphemy! Some even say that the Jar Jar episodes were better. Lies! But to this generation, the reboots of our favorite films are now theirs. Yes, there was a Poltergeist when I was a kid, and yes it was damn good!
It's tough when people mess with your nostalgia. Then sometimes a Pokemon Go comes around and life is good until you walk into a bus.
By all means, go see Ghostbusters, just don't expect it to hold up to the original. And if you're going, don't be the guy that takes it it too serious and ruins it for everyone else. Let it stand on it's own. Maybe it's awesome, or maybe it's not, either way it won't cause, "Human sacrifice, dogs and cats living together… mass hysteria!"