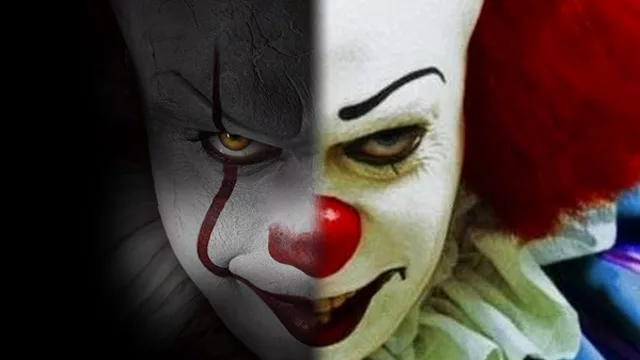 Ladies and gentlemen, introducing the challenger in the blue corner: Standing in at 6 feet 4 inches and hailing from Vällingby, Sweden. He barks. He bites. He's Bill "Don't Cha Want It?" Skarsgård!!!
And in the red corner: Standing in at 5 feet 9 inches and hailing from Grappenhall, England. Rated by many as the best pound for pound Pennywise there will ever be! The legend and current champion of the world … Tim "The Dancing Clown" Curry!!!!!!!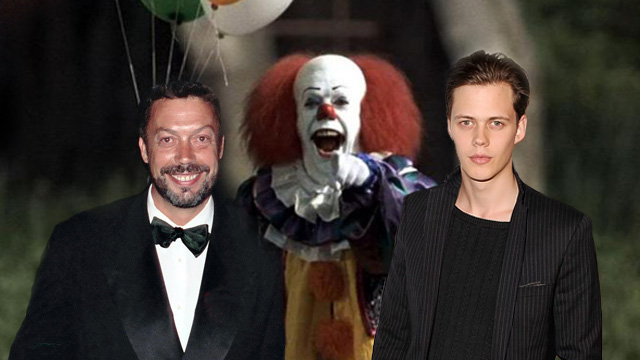 There is no doubt that any fan of Tim Curry, The Rocky Horror Picture Show, or Stephen King's original miniseries IT is keeping an eye on the two Hollywood remakes that made Tim Curry a legend in hearts and minds. It's not often you have two defining roles win over so many, only to have both recreated at the same time. Now, with the much anticipated IT remake everyone is quick to compare Curry to his youthful Pennywise successor, Bill Skarsgård. While Tim Curry has transcended his roles, it may be a tough bout for Skarsgård who has been quick to point out that he will not be trying to recreate Curry's performance in IT.
"Tim Curry's performance was truly great, but it's important for me to do something different because of that. I'll never be able to make a Tim Curry performance as good as Tim Curry." -Bill Skarsgård
Recently, the first look at Bill Skarsgård in Pennywise clown makeup made quite a stir. Many fans of the original miniseries have formed their opinions already, but you have to give the IT remake a chance. The miniseries was NOT perfect. Curry may have been brilliant, but so much was left out of the made-for-TV miniseries that you have to be somewhat excited to see what new technology and a Hollywood budget can do with the story.
If you don't know much about Skarsgård, check out Hemlock Grove on Netflix. The Hemlock Grove series is based on Brian McGreevy's best-selling book of the same name and produced by new horror master Eli Roth. Skarsgård's performance is devilish and his expression is nothing short of sinister. Coming from a family of Swedish actors, he definitely knows how to carry a torch without lighting his own ass on fire.
And one thing's for sure: They both look good in drag. We did have to Photoshop Bill's face onto his brother's body, but you can barely tell, right?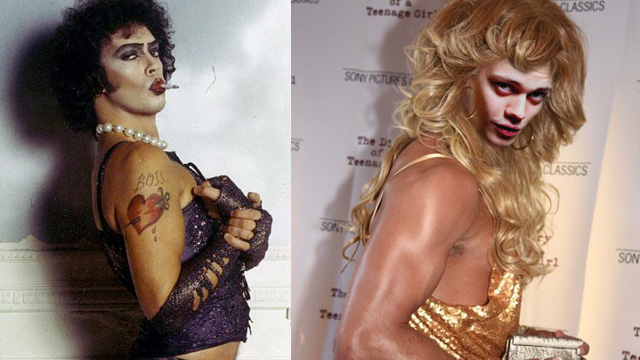 Only time will tell how Bill Skarsgård will recreate the infamous Pennywise. Until then, it's all speculation. So without further ado…
…Ladies and gentlemen, from Derry, Maine, Lllllllllllleeeettt'sss Get Ready to RUMMMMMMMMMMBBBBBLLLLLLEEEEEEEEE!!!!!!!!