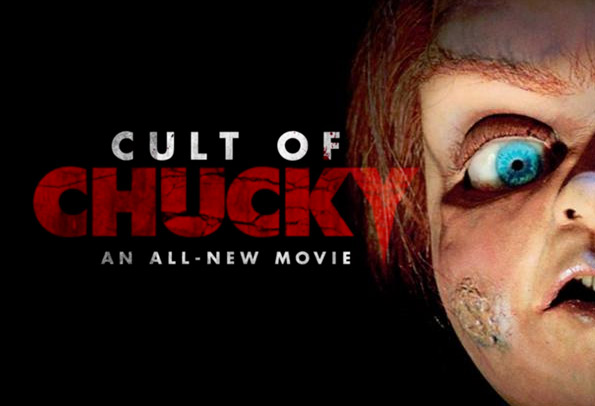 Chucky is back and he wants to play. The 7th release in Child's Play series will make its way to theaters October 20th. It's been 4 years since the Curse of Chucky broke the Child's Play drought. Prior to Curse of Chucky in 2013, the series was dormant for almost a decade. It appears we needed something to offset the Toy Story series.
Brad Dourif will reprise his role as the voice of Chucky and Jennifer Tilly will return for her 4th consecutive appearance since her role in Bride of Chucky in 1988.
Cult of Chucky Trailer. AKA Child's Play 7.
Cult of Chucky will arrive on VOD and Blu-Ray October 3rd, 2017.
Child's Play filmography
With the release of Cult of Chucky in 2017, there will be 7 Child's Play films
Child's Play – 1988
Child's Play 2 – 1990
Child's Play 3 – 1991
Bride of Chucky – 1998
Seed of Chucky – 2004
Curse of Chucky – 2013
Cult of Chucky – 2017