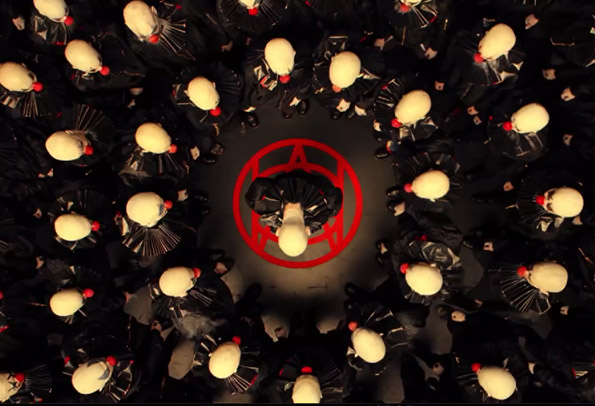 Ryan Murphy and FX are bringing the pot to a boil. The first clues to the American Horror Story season 7 theme were revealed via a waterfront stunt outside the San Diego Comic-Con last night as they sent in the clowns.
American Horror Story Season 7: CULT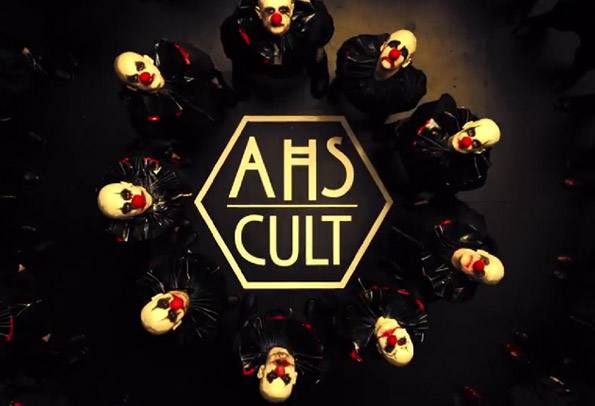 Fans were encouraged to visit www.AHS7.com for more info, including the official theme title and premiere dates. It appears the website will be counting down with a new release each week ending one week before the premiere on September 5th. There is no official word on more releases or updates, but the first video was leaked at https://www.ahs7.com/week-one which suggests a weekly release.
AHS Season 7 Info Short and Sweet
The AHS7 theme is titled CULT
Premiere date is Tuesday, September 5th, 2017 on FX
San Diego Comic-Con Announcement
Do you ever feel alone, does it ever seem like no one really stands behind you … Do some people just make you sick … Are you afraid? … We can set you free … We will make you strong … We want you. -Creepy Clown
American Horror Story Season 7: CULT Preview
AHS7: CULT First Teaser
American Horror Story season 7: CULT will premiere on FX on Tuesday, September 5th, 2017
It looks to be a fun few months of clowning around with International Clown Week coming up August 1-7. Add Stephen King's upcoming IT Remake and a visit to the quaint Clown Motel in Tonopah, Nevada and your nightmares will be complete.
L.A. Paley Center Extends American Horror Story Exhibit
Coincidentally, the Paley Center in Los Angeles has extended its AHS: Style of Scare exhibit due to overwhelming demand. The exhibit is free and will now be open through August 13, 2017. Get further details on the first ever AHS Exhibit here.