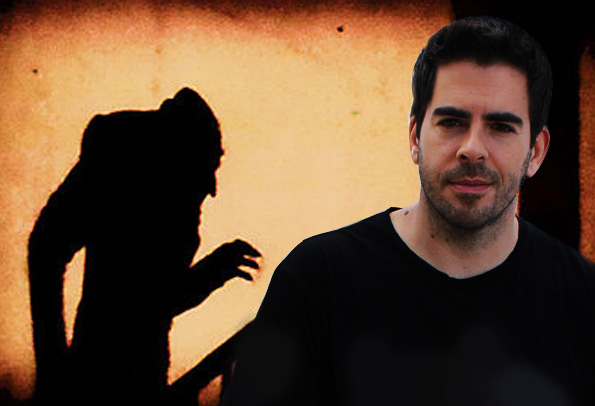 Eli Roth continues his quest to conquer the world of horror.
Fans of AMC may have heard about the upcoming series entitled AMC Visionaries.  So far AMC has planned a wide variety of topics, including Rap History featuring Questlove and Tariq Trotter (aka Black Thought) from The Roots, a look into the Secret History of Comic Books with The Walking Dead creator Robert Kirkman, and a sci-fi venture with none other than science fiction great, James Cameron, titled James Cameron's Story of Science.
Horror fans get their cut of the AMC pie when it was announced that Eli Roth will be heading  AMC Visionaries: History of Horror (working title).
"I could not be prouder to create this with AMC" – Eli Roth
Roth teased fans with bloody chainsaws and a single sentence, "Some very cool news coming today…"
History of Horror, like the other Visionaries series, will delve into the horror genre, exploring the terrifying works that have kept us up at night as well as featuring exclusive interviews with horror masters, "old and new" according to Roth.  Roth's statement regarding the show comes in a timely manner after the loss of George Romero just this past month, "Sadly, we lose more of these masters every year and with them go their stories and experiences. This show will serve as a record for future generations — fans and filmmakers alike — to enjoy. I could not be prouder to create this with AMC."
The six part horror series is slated to begin production soon and will make its debut in 2018.