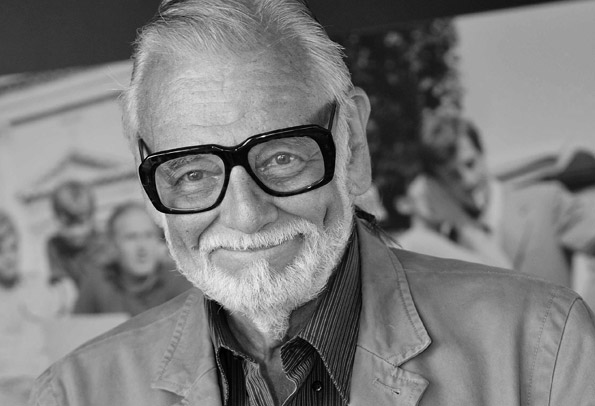 George A. Romero, 'The Godfather of Zombies,' has passed away at the age of 77 after a "brief but aggressive battle with lung cancer," according to his longtime producer partner, Peter Grunwald. Per the LA Times, he died peacefully with his family by his side while listening to the score from one of his favorite films, "The Quiet Man."
Famous for his Living Dead series, George A. Romero, is known to many as "The Godfather of Zombies." He inspired many and invented a genre.
Family, friends, and fans of Romero mourn the loss of a horror legend.
Sad to hear my favorite collaborator–and good old friend–George Romero has died. George, there will never be another like you.

— Stephen King (@StephenKing) July 16, 2017
Goodbye George A Romero. We laughed through 50 years and 9 films. I will miss him. There is a light that has gone out and can't be replaced. pic.twitter.com/N0MAC1ItVM

— Tom Savini (@THETomSavini) July 16, 2017
Romero admitted to carrying around a little notebook so he could write down zombie ideas that "might be silly or fun." He believed movies were a way to escape and wanted audiences to remember how to laugh. He wanted to bring awareness to the human condition.
While Romero was often outspoken about his dismay at the current state of zombie films, he paved the way for the success of shows like The Walking Dead and World War Z. He made the genre relevant and exciting, and he spawned a cultural phenomenon the likes that few other genres can replicate. Today we have zombie conventions, parades, giant zombie Nerf battles, zombie camps and more. All due in large part to Romero.
George once proclaimed "I'm like my zombies, I won't stay dead!". When he made that statement he likely had no idea just how correct he was. Even though today the film and horror world lost one of the greats, the excitement he created and the legacy he leaves behind will remain with his fans forever.
Rest in peace, George A Romero (Feb. 4th, 1940 – July 15th, 2017)