Overview
The Real Bailey Mansion
This is the supposed "Bailey Mansion" that the photojournalist known by the pseudonym Seph Lawless shared in his book, 'An American Horror Story.' The photo of this building is said to be in Hartford, Connecticut, but there is zero information pointing to a home of this resemblance in Hartford or any evidence of a true story behind "The Bailey Mansion." The mansion is said to be the inspiration for American Horror Story's inaugural season "Murder House."
Is there a Bailey House in Hartford, CT?
We searched high and low for the truth behind this Bailey Mansion photo, but all we could find was a single comment that pointed us to an address on Google Maps with a strikingly similar home in near exact decay. The big difference is that it's in McKeesport, Pennsylvania.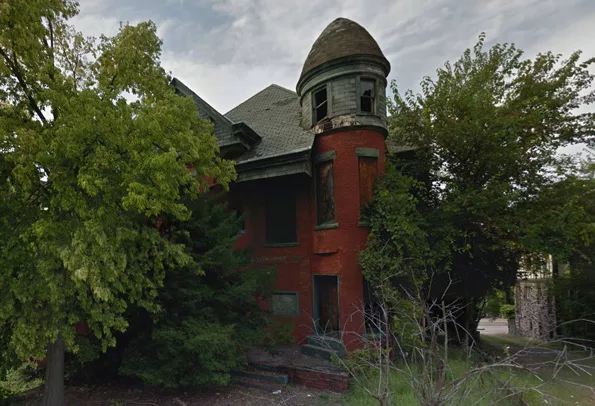 You will find a lot of searches on other haunted websites that refer to "The Bailey House" which is located in Lowell, MI. This is not to be confused with the supposed Bailey Mansion in these photos nor the inspiration of Murder House.
Where is the Real Bailey Mansion?
The real Bailey Mansion is located at 545 Shaw Ave McKeesport, Pennsylvania 15132 as far as we could find. Now we say that with a grain of salt, because the term "Bailey Mansion" may not even be the name of this home. But McKeesport would be the location of what everyone is calling the Bailey Mansion that supposedly inspired American Horror Story's: Murder House. There is no mention of any haunted history at the McKeesport, PA location. However, if you want to see the place "people say" was the inspiration for the first American Horror Story season, your best bet would be 545 Shaw Ave McKeesport, Pennsylvania 15132 if the building is still standing. Here's the Google Maps link just in case you are curious.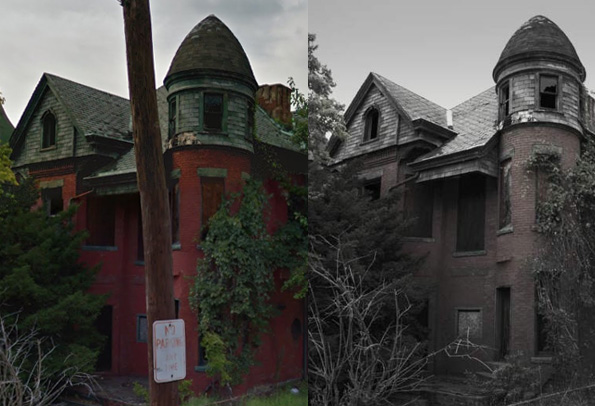 After all of this investigation around the actual location and story, we have to wonder if this was a clever PR stunt by American Horror Story that we missed or if it's a legit mistake. Especially after all the hubbub with American Horror Story: Roanoke.
And to point out one more very important thing, there is absolutely no parking in front of that telephone pole!
Photo Credits: Seph Lawless & Google Maps