Overview
On June 22, 1918, at approximately 4 am in the morning, veteran train driver and engineer Alonzo Sargent fell asleep at the helm of the Michigan Central Train. Missing an earlier warning from the brakemen of a twenty-six circus train car in front of his own, Sargent awoke to the sound of horror as his own train collided violently with the caboose and subsequent cars of the Hagenbeck-Wallace circus.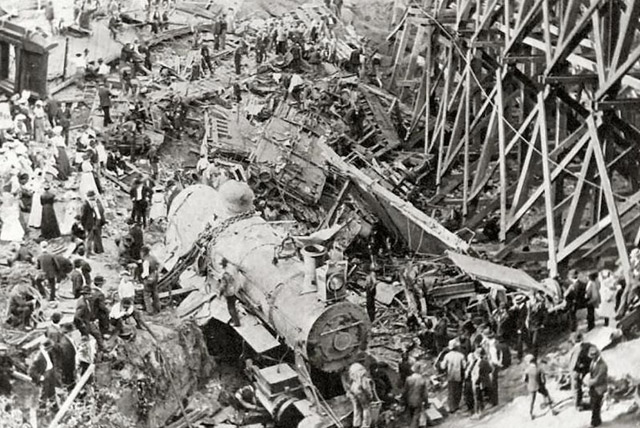 Woodlawn Cemetery Circus Train Tragedy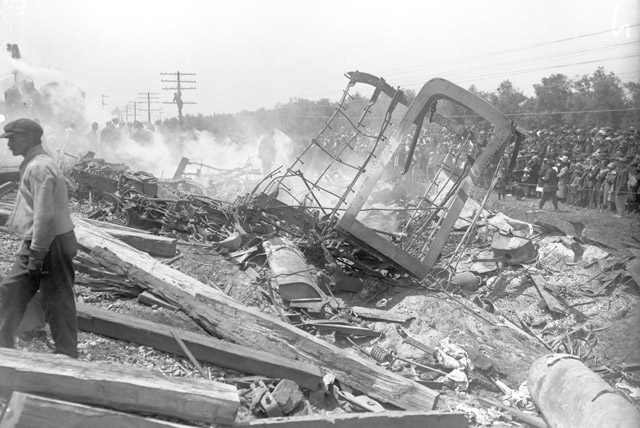 Paced at nearly 40 miles per hour and tracked by location at nearly six miles outside of Gary, Indiana, the massive train wreck was considered one of the deadliest in United States history. The train held over four hundred passengers who worked for the circus, with seventy-five perishing instantly upon wrecking. A roaring fire broke out due to most of the train cars using kerosene lamps for light and the remaining eleven died directly from the flames. An untold number of charred remains still remains disputed to this day.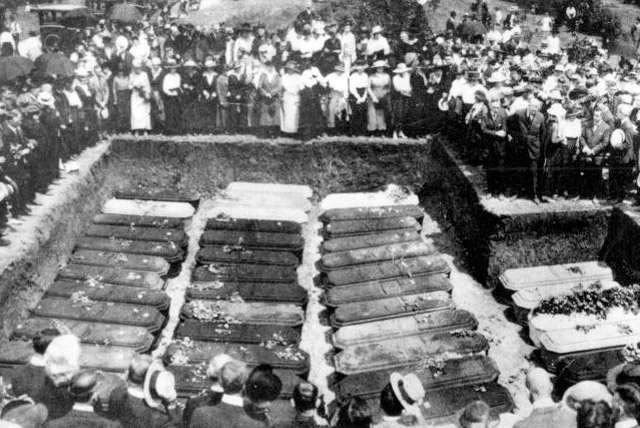 Six days later, fifty-three of the recovered bodies were buried in a mass grave plot on the outskirts of Chicago in a patch of cemetery land purchased by the Showman League of America. Given up to the nomadic way of life most of the circus entertainers lived, only five bodies were ever officially identified and given a proper burial.

The rest of the remains where buried with no official headstones only simple identifying names such as "unknown female 43" or given the circus performer, "baldy" and "smiley". Rounding out the collection of graves are five stone elephants. The elephants do represent the embodiment of the fallen circus worker, yet there are still disputed reports to this day whether or not an elephant actually perished in the circus fire.
Is Showman's Rest haunted?
There is no official documentation by cemetery employees as to when the paranormal activity first began there. Chief among the disturbances is the unmistakable sound of elephants, again altogether strange when there are no elephants buried on site. An Oak Park Police Officer once reported the actual ground beneath him vibrating as if an elephant were physically trampling by.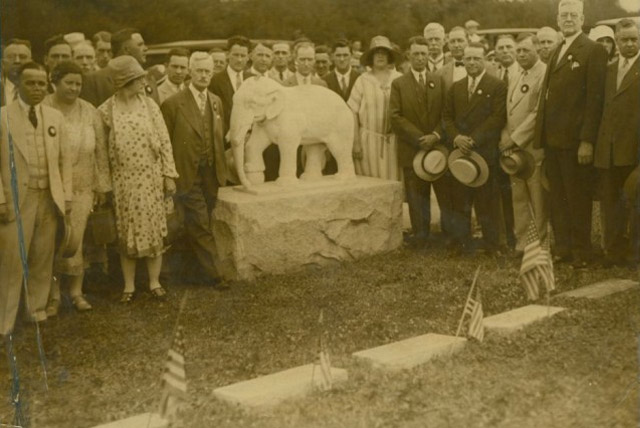 Laughter and circus music also play at odd hours. Due to the otherworldly sounds, various EVP and investigation sessions have been conducted by paranormal groups over the years. While nothing sinister has turned up on the EVPs, an unusual circumstance of the electronic equipment being jammed or drained of battery life is said to happen quite frequently.
The Showmen's Rest Cemetery is one of the more uniquely haunted graveyards in the United States, even more-so when realizing that the actual physical tragedy was well over forty miles away. How and why are the bodies causing such activity in the remote graveyard? Only the other side knows the answer to this one.