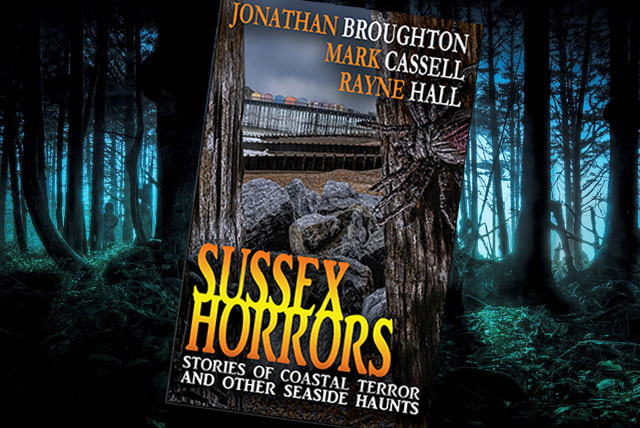 Three Sussex authors … Twelve horror stories.
Take a terrifying journey to a coastline associated with candyfloss and amusement arcades, and see it stripped to the bone.
Whether it's seagulls that prove to be more than a nuisance, the mysterious inhabitants of a forgotten village, or a fisherman whose Easter eggs are not for consumption, the horrors are always there … and much closer than we care to admit.
Get Sussex stories here.
Sussex Horror Stories include: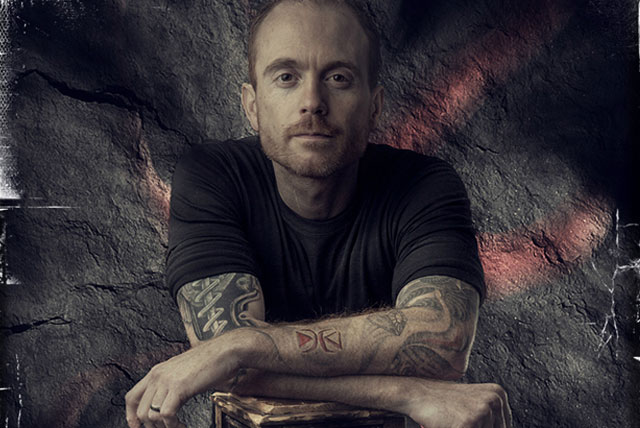 The Rebirth
The Commission
Demon Alcohol
Away in a Mangler
Mark Cassell lives on the south coast of England with his wife and a number of animals. He often dreams of dystopian futures, peculiar creatures, and flitting shadows. His jobs have included a baker, a laboratory technician, and a driving instructor, and 2018 sees him acting in the horror movie Monster directed by Matt Shaw.
As a familiar face on the UK convention scene, Mark sells his books as well as his photographic art, and doesn't charge for selfies. The busy man that he is, he also hosts writing retreats for Writers' HQ.
Primarily a horror author, his steampunk, dark fantasy, and sci-fi stories have featured in numerous reputable anthologies and zines. His best-selling debut novel The Shadow Fabric is closely followed by the popular short story collection Sinister Stitches and are both only a fraction of an expanding mythos of demons, devices, and deceit. The novella Hell Cat of the Holt further explores the Shadow Fabric mythos with ghosts and black cat legends.
The dystopian cyberpunk collection Chaos Halo 1.0: Alpha Beta Gamma Kill is in association with Future Chronicles Photography where he works closely with their models and cosplayers. He's often alongside these guys at conventions all around the UK, and one of their shoots inspired the creation of his new Lovecraftian steampunk horror universe that begins with the novelette In the Company of False Gods available on Amazon.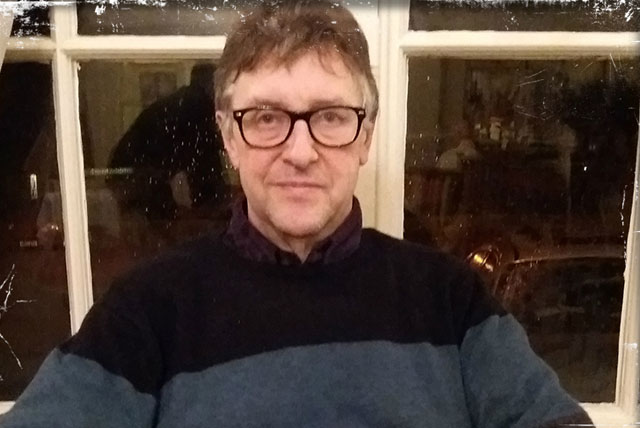 The Stealth of Spiders
You Have One Message
Furzby Holt
The Pensioner Pirates of Marine Parade
Jonathan Broughton writes fantasy, horror, paranormal and urban stories. Any story in any genre in fact, depending on the idea or the plot that pops into his head.
For many years he lived in Hastings on the south coast of England and all of the stories in this anthology were written when he was by the sea.
As well as the short stories he has also written three novels. A thriller set in Victorian London at the outbreak of the Crimean War, a modern-day crime investigation that takes place in Hastings and a fantasy, also set in the East Sussex area, In the Grip of Old Winter.
In the fantasy, eleven-year-old Peter travels back in time to ten-sixty-six just after the Battle of Hastings. Intrigue and confusion blossom as the local population adjusts to life under the guidelines laid down by their newly victorious conquerors. And in the woods and the hidden places, old magic reawakens. It is hard for Peter to know who he can trust in this strange time and the decisions he has to make then impact on events in the past and in the present.
Many of Jonathan's short stories have been published in Rayne Hall's Ten Tales books and April Grey's Hells… series.
He has worked as a Poll Clerk and a Presiding Officer for various local and general elections, an examinations invigilator and as a puppeteer in theatre, films and television. He now lives in the University City of Cambridge, UK.
Seagulls
Normal, Considering the Weather
Scruples
Double Rainbows
Rayne Hall writes fantasy, horror and non-fiction, and is the author of over sixty books. Her horror stories are more atmospheric than violent, and more creepy than gory.
Born and raised in Germany, Rayne has lived in China, Mongolia, Nepal, Britain and Bulgaria. For many years, she resided in St Leonards on the coast of East Sussex where she penned many creepy stories, including the tales in this anthology.
Rayne has worked as an investigative journalist, development aid worker, museum guide, apple picker, tarot reader, adult education teacher, bellydancer, magazine editor, publishing manager and more, and now writes full time.
You'll find free creepy horror stories on her website, and writing tips and photos of her cute book-reading black cat on Twitter.