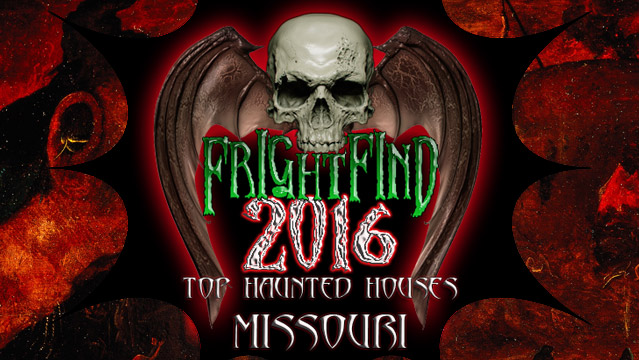 30,000 square feet of Darkness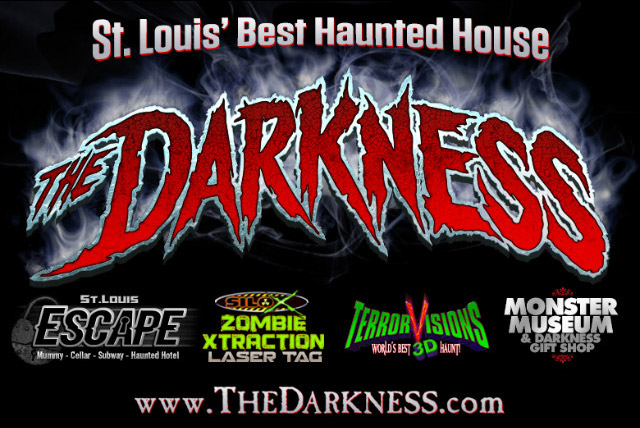 The Darkness is the ultimate fright experience. Operating since 1994, The Darkness is one of the state's longest running haunts, and has landed itself the top haunt in all of Missouri! With some of the best special effects in the business and a completely new floor plan each year, you can expect non-stop terror as you explore the 30,000 square feet of Hollywood-quality effects.
FrightFind It: The Darkness in St. Louis, MO
More Top Haunts in Missouri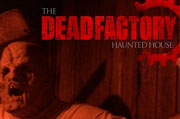 Dead Factory's Phobia 13 is one of the scariest we've been through.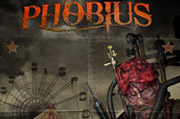 Doc Fears and his traveling circus of horror is taking new patients.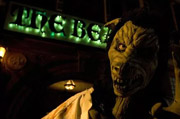 Founded in 1991, The Beast is America's largest haunted house.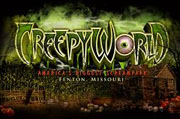 Creepyworld is said to be one of the nations longest haunted houses dubbing it the "John Holmes of haunted houses." It takes more than an hour to get through the haunt.
See all our Haunted Houses in Missouri >>