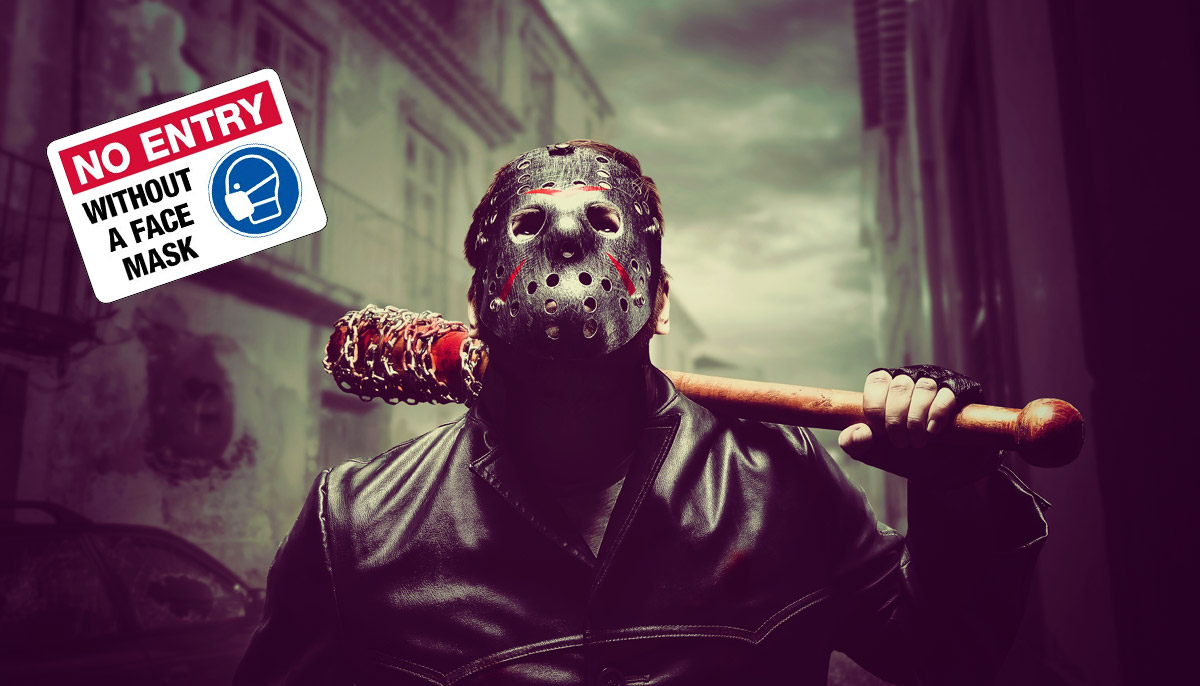 Haunted houses are that yearly ritual escape that gives you and your best friends an excuse to scream your heads off and act like complete sobbing messes on a Saturday night. It's no secret that COVID-19 has hampered this fun weekend activity a great deal. Halloween festivities like this are down, but certainly not out. Can you still have haunted house fun this year? Your friends at FrightFind have you covered in letting you know the absolute latest on this.
Tips For Visiting Haunting Houses in 2020
Call Ahead
First, check on your local area haunts status right now. The absolute safest and easiest way is to call them up or check out their online profile. The majority of haunts have social media pages on either Facebook and Twitter with all the contact information you need. Plus, a great deal of them are really good at letting you know their latest operating hours, procedures, and any COVID-19 protocols they have in place.
Go Outside
Next, aim for haunts that are primarily outdoors. COVID-19 is less likely to get ahold of you in a wide-open space. Chances are great that your area will have some of the best-haunted mazes, ghost tours, trails, and hayrides around. In fact, some haunted attractions listed on the FrightFind website even allow for haunted zombie paintball! Talk about the ultimate in haunted attraction social distancing! While true that the group size of people going through these haunts maybe half of what it usually is, this is for the best as being in smaller numbers outdoors will greatly limit any chances of being exposed to COVID-19 while trying to get your haunt on.
Be Nice!
Perhaps the most important thing to remember when going to a haunted attraction or haunted house this year is to respect others. That includes abiding by any and all rules that the particular haunt may have. If they require masks, then please wear them. Some places are even encouraging or offering slight discounts to those wearing Halloween themed masks. Failure to abide by this not only can result in you being asked to leave the haunt, but they would also have to potentially shut down for deep cleaning which means canceled days and unhappy haunted attraction goers. Not cool bro.
Think Outside The Box
There are plenty of creative haunts that go outside of the traditional haunted house box. Remember the Rainforest Car Wash in Ohio that converts into a killer clown car wash? Guess what, it's back this year! Terror on the Timbers in the Chicago suburbs this year has a haunted H.H. Holmes serial killer ghost tour attraction that you experience all from the confines of your car. Or if you are looking for a straight-up haunted house, then Woods of Terror in Greensboro, North Carolina is a can't miss.
Bloody clown car washes? Serial killer ghost tours in your car? Check back frequently on FrightFind for all the latest on haunted attraction protocol and safety!