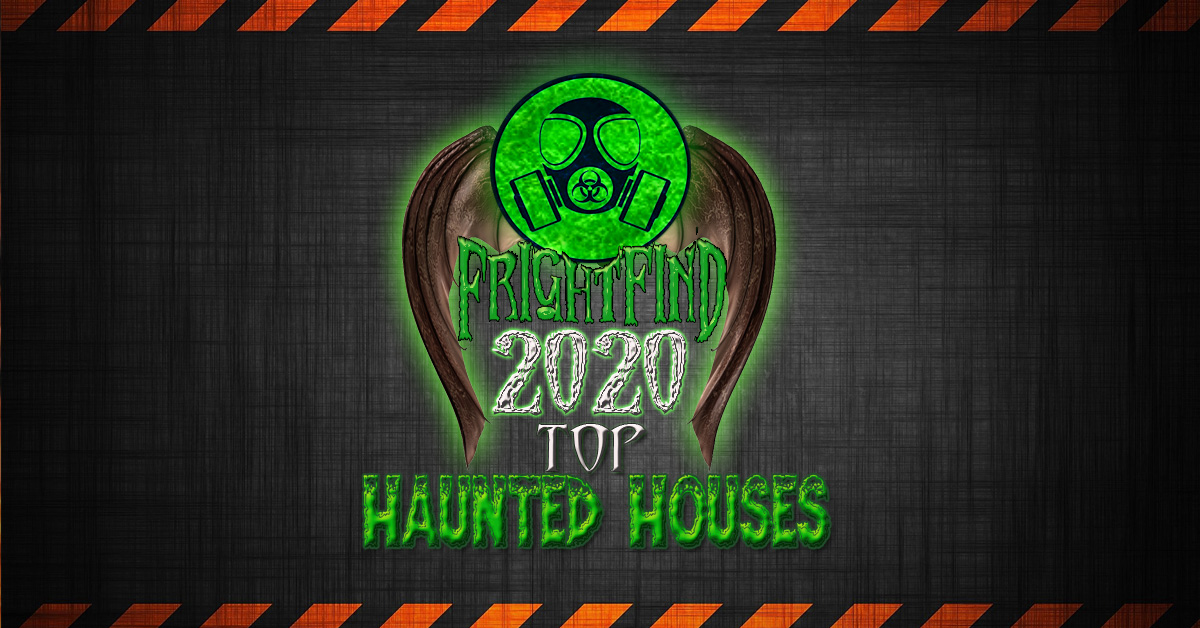 2020 Guide to the Scariest Haunted Attractions in Every State
2020's Halloween season is going to be one for the ages. Unfortunately, not in the record ticket sales kind of way. We normally try to do our due diligence and give you the best list of haunts in each state to check out. But this year we are just going to shoot you straight and let you know that we have no idea how the season is going to pan out. That being said, here a list of some amazing haunts in every state that you should definitely try and support this year.  Please, please, please call ahead and make sure they are scaring this year. Thanks to everyone and stay safe. Happy Halloween!
Prepare yourselves for FrightFind's must-see haunts in every state – 2020!
An Unholy Trio of Terrors!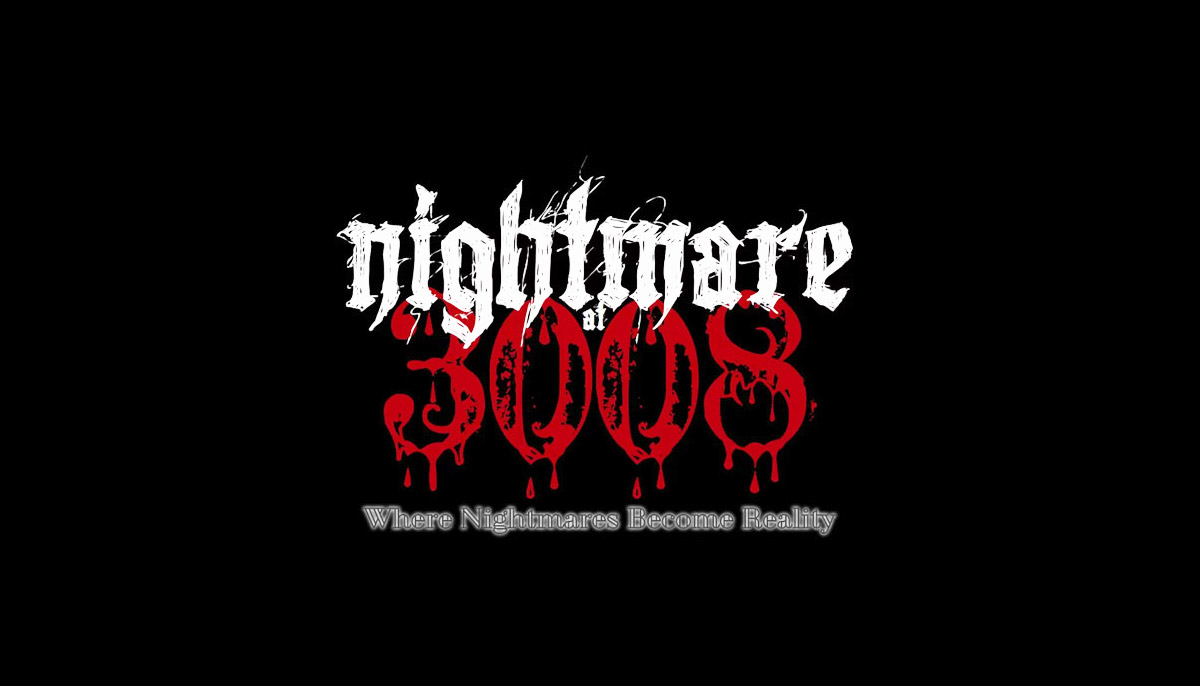 Voted the #1 Must-See Fan Favorite Haunt 2018 in the entire state of Alabama, Nightmare at 3008 is not to be missed by haunted attraction superfans!  This fun-filled feast of frights has three different haunts in one.  House of Voodoo takes you deep inside the witchy haunts of a slithery bayou.  The Underground is a mature audience only stroll down into the foul and repulsive world of underground street ghouls.  Camp Mary Lee is the bloodiest backwoods campground that boasts of bloodthirsty spirits.  Voodoo, underground psychopaths, or campground killers?!  Pick your haunted poison!
FrightFind It: Nightmare at 3008 in Fultondale, AL
Runner-Up: Atrox Factory in Leeds, AL
More Top Haunted Houses in Alabama
Anchorage's Oldest Haunted House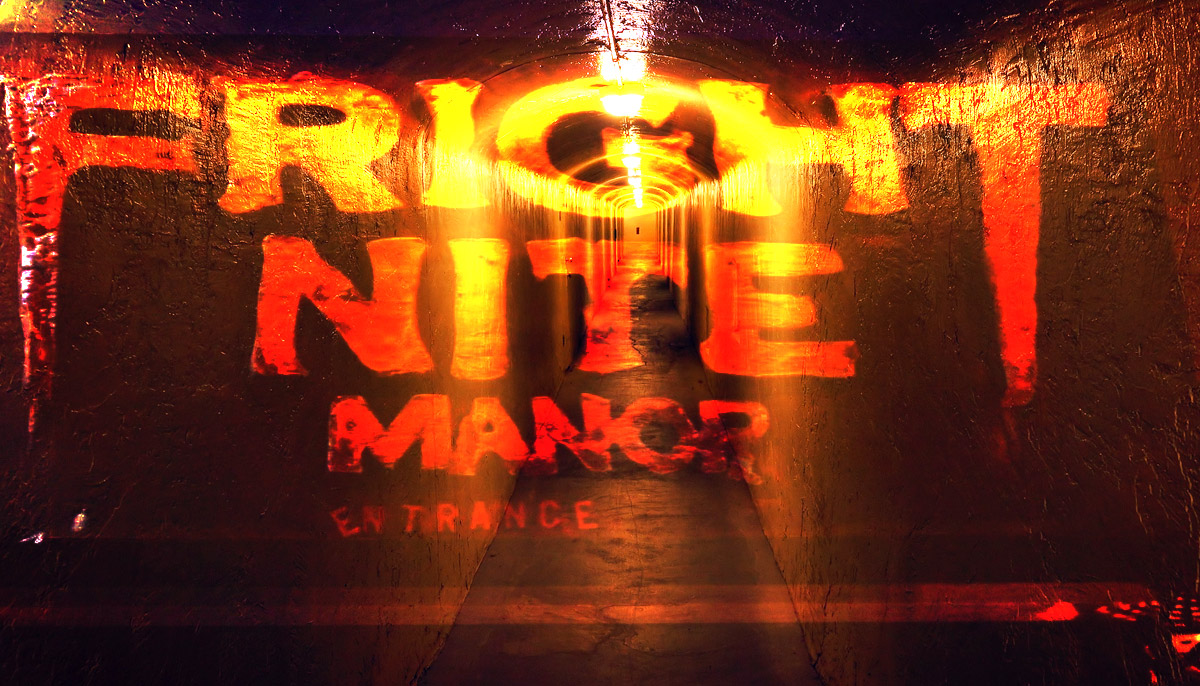 Anchorage's Fright Night Manor takes top honors in the state of Alaska for the 4th straight year!  Founded in 1985, this mostly family-friendly haunt is looking to secure a new location currently but it will be up and running.
If you like clowns, clowns, and more clowns, this is the place for you.  The plan is for a large clown room, separate Nightmare on Elm Street and Zombie areas, and huge spiders.  Expect scary 3D effects with your $15 ticket.  Great scares around every corner, but not recommended for the very young.
FrightFind It: Fright Night Manor in Anchorage, AK
See all our Haunted Houses & Places in Alaska
Zombie Virus + Mental Patients = Survive!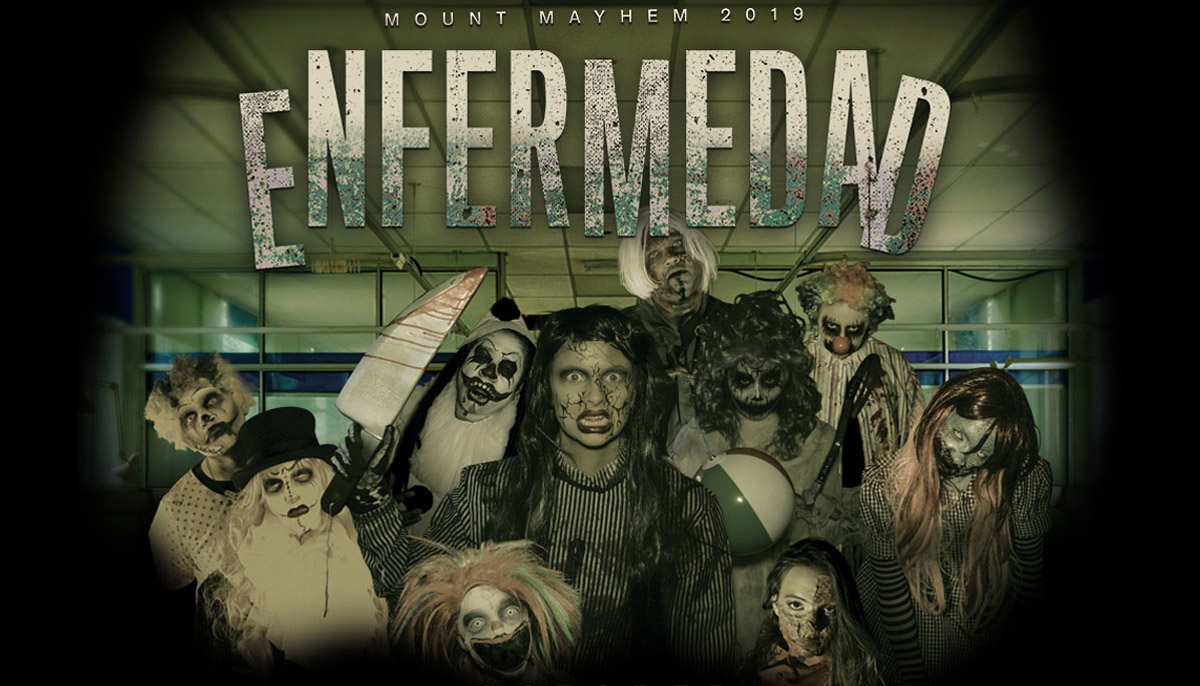 Homemade horror at its finest!  What started out as a simple family spook house has grown into one of Phoenix's most best-kept horror secrets!  Sets and themes are all homemade and authentic as Mount Mayhem is confined to a frightening backyard thus giving you little places to run and hide. Each year the themes are terrifying and different in their haunted capacities.  For 2019 a disgustingly contagious zombie virus has corrupted a horde of mental patients on the brink of escape!  Can you survive this forthcoming flood of fright?  As one reviewer exclaimed, "I left hours ago….and I'm still shaking!"
FrightFind It: Mount Mathem in Phoenix, AZ
Runner Up: Sanctum of Horror in Phoenix, AZ
More Top Haunted Houses in Arizona
Undertakers, Morticians and Grave Diggers, oh my!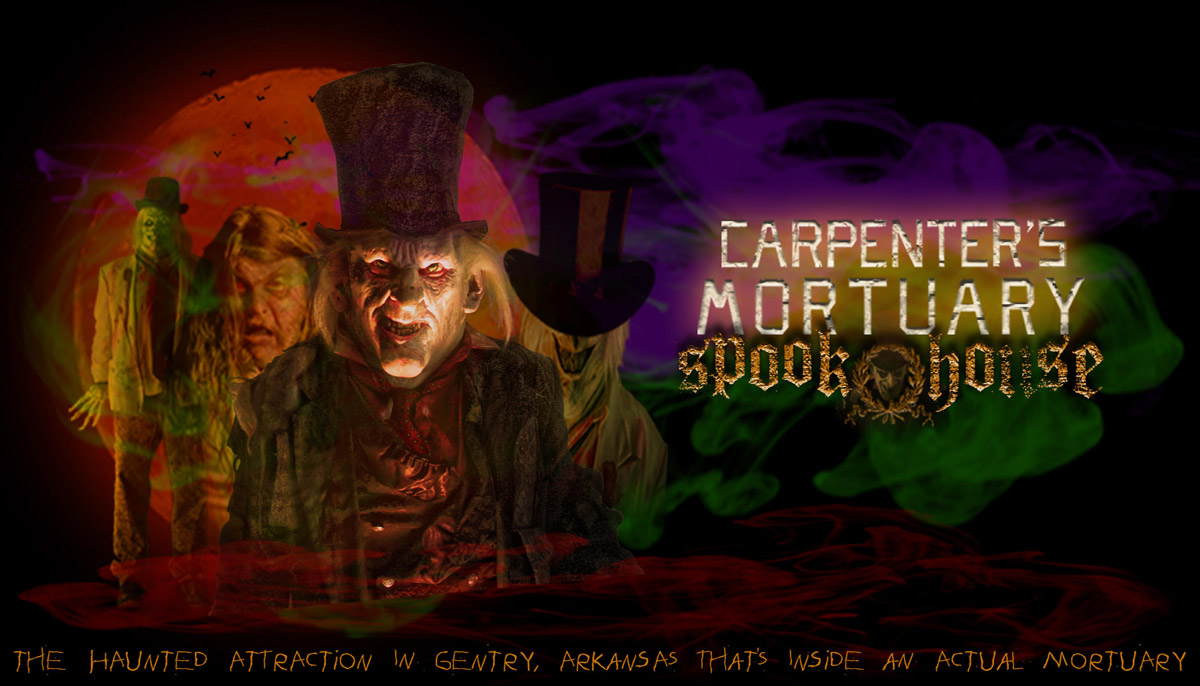 Charlie Bookout tells us that Carpenter's Mortuary Spook House is unique in that it occupies a historic 1929 building that once actually served as the Funeral Home for Gentry, Arkansas. The haunt as it is known today has been successfully scaring thrill-seekers since it opened in 2014, but the artists who run Mortuary Studios have been sharing their passion for the paranormal at this location for over 30 years. "We only use real ghosts . . . Just kidding," says Bookout. "There are from 20 to 25 talented actors roaming the halls of Carpenter's Mortuary Spook House each night."
FrightFind It: Carpenter's Mortuary in Gentry, AR
Runner Up: Twisted Intent in Benton, Arkansas
More Top Haunted Houses in Arkansas
Because It's Always Halloween Here!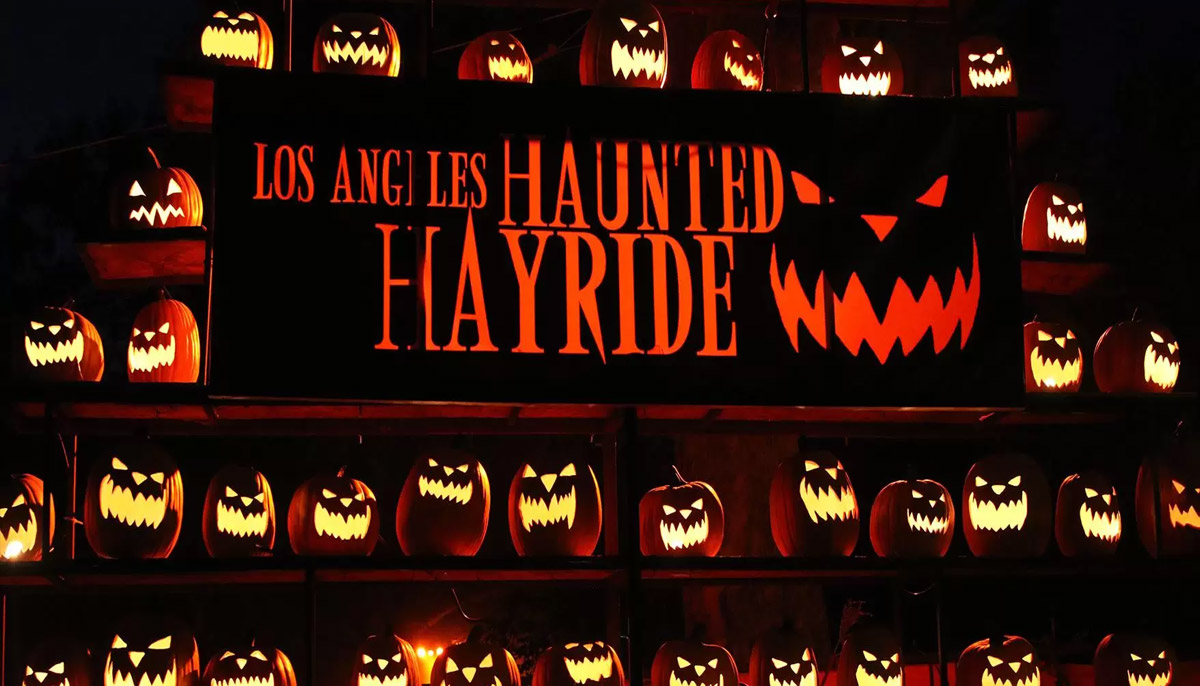 Winner of Hollywood's Halloween Icon Award, the Los Angeles Haunted Hayride is the ultimate Halloween event in Tinseltown!  For 2019 this award-winning haunted attraction is going all out with a theme dubbed "Midnight Falls."  A fictional town trapped in 1985, haunt-goers have their pick among some of the most terrifying frights out there!  Try your luck at escaping the Roadkill Ranch open-air maze while being pursued by bloodthirsty demons! Look for a quick escape inside the Midnight Mortuary House!  You won't have to go to a midwestern farm to experience the Haunted Hayride which is the ultimate horror fan favorite in frights!  Special VIP and Platinum access tickets are also available for the hardcore haunted attraction fans!
FrightFind It: Los Angeles Haunted Hayride in Los Angeles, CA
Runner-Up: The Queen Mary's Dark Harbor in Long Beach, CA
More Top Haunted Houses in California
No Tears Please…It's a Waste of Good Suffering!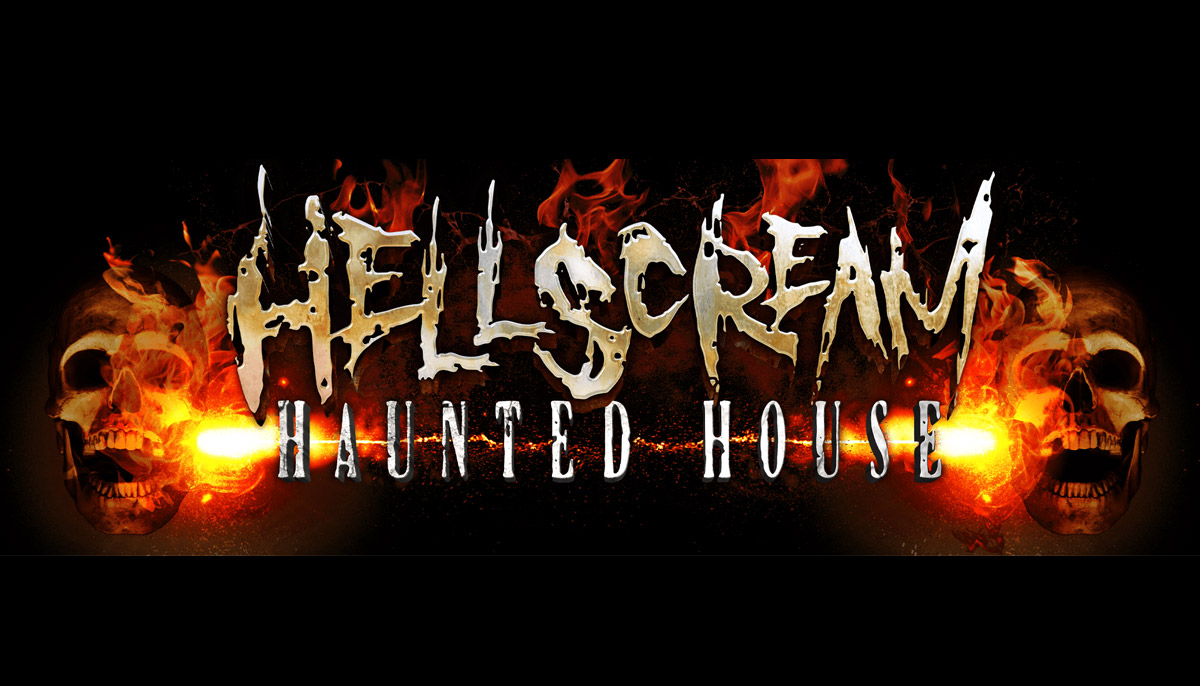 Ranked #1 Must-See 2019 haunted attraction in the state of Colorado, Hellscream is a sprawling abode of the damned featuring some of the most state of the art horror special effects that have ever been used for a haunted attraction! Terrifyingly vast in its size, the site features two haunted attractions in Hellscream and the Haunted Mines. For 2019, demented, deranged, and demonic psycho clowns are the fright-de-jour for horror fans and they promise to creep not only into your mind but into your nightmares as well!  Hellscream also has various haunted themed escape rooms for those looking to get out in a hurry as well as the ever-popular Zombie Laser Tag.  As one reviewer said, "We were scared before we even got to the parking lot!"
FrightFind It: Hell Scream in Colorado Springs, CO
Runner Up: Haunted Field of Screams in Thornton, CO
More Top Haunted Houses in Colorado
Real Farm. Real Woods. Real Fear.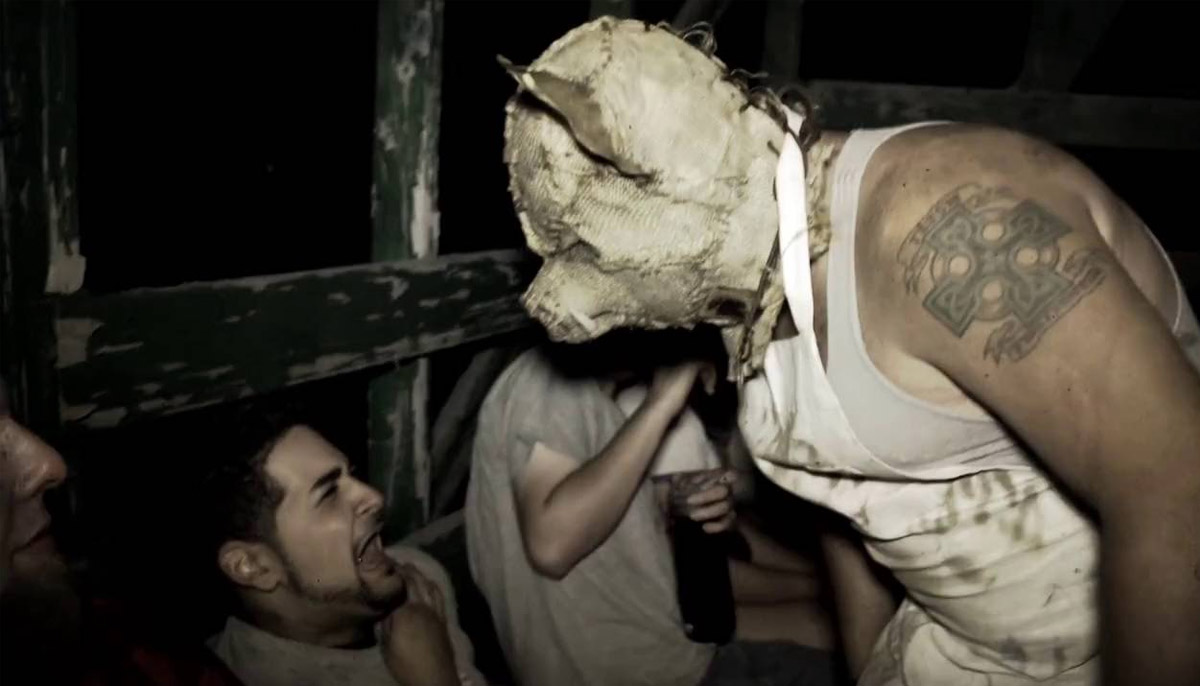 A real farm situated in the shadowy backwoods of southwestern Connecticut, Legends of Fear is king when it comes to frights in the town of Shelton.  Different ticket packages can have the most hardcore haunted attraction fans choosing between six sinister scenarios to put themselves in!  The Dark Harvest has frightening vampires lurking with every turn.  Funhouse of Fear will bring the frights of a freak show gone amok. Horror legends come alive in The Hallow, which is so frightening that nobody under 12 years old is allowed.  Too scared to even walk?  Climb aboard the Haunted Hayride and pitch your blood curdled screams right into the night's sky!
FrightFind It: Legends of Fear in Shelton, CT
Runner Up: The Haunted Graveyard in Bristol, CT
More Top Haunted Houses in Connecticut
Eight Levels of Pure Hell!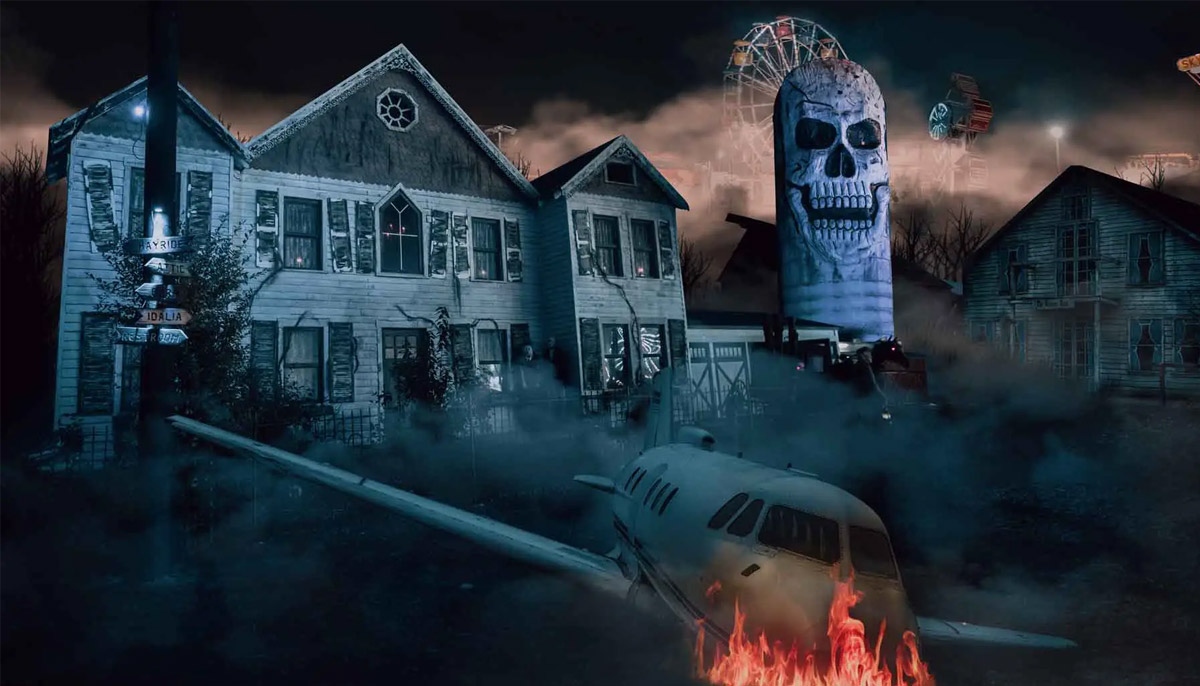 Frightland is Delaware's best when it comes to haunted attractions, even being acclaimed as one of the scariest in the nation by such publications as Forbes and The Travel Channel!  Paired alongside amusement park rides, Frightland spares no expense when it comes to thrilling and terrifying horror park fans.  Top-level horror special effects have you screaming as you enter The Attic as you hear the laughs of the damned from the darkest shadows.  Try to escape Zombie Prison as you witness the bloody lengths the undead will use to escape their cells.  Ticket levels for any and all attractions, Frightland is the best kept deadly secret in Middletown!
FrightFind It: Frightland in Middletown, DE
Runner Up: Nightmares Haunted House in Laurel, DE
More Top Haunted Houses in Delaware
Death Is Only An Option!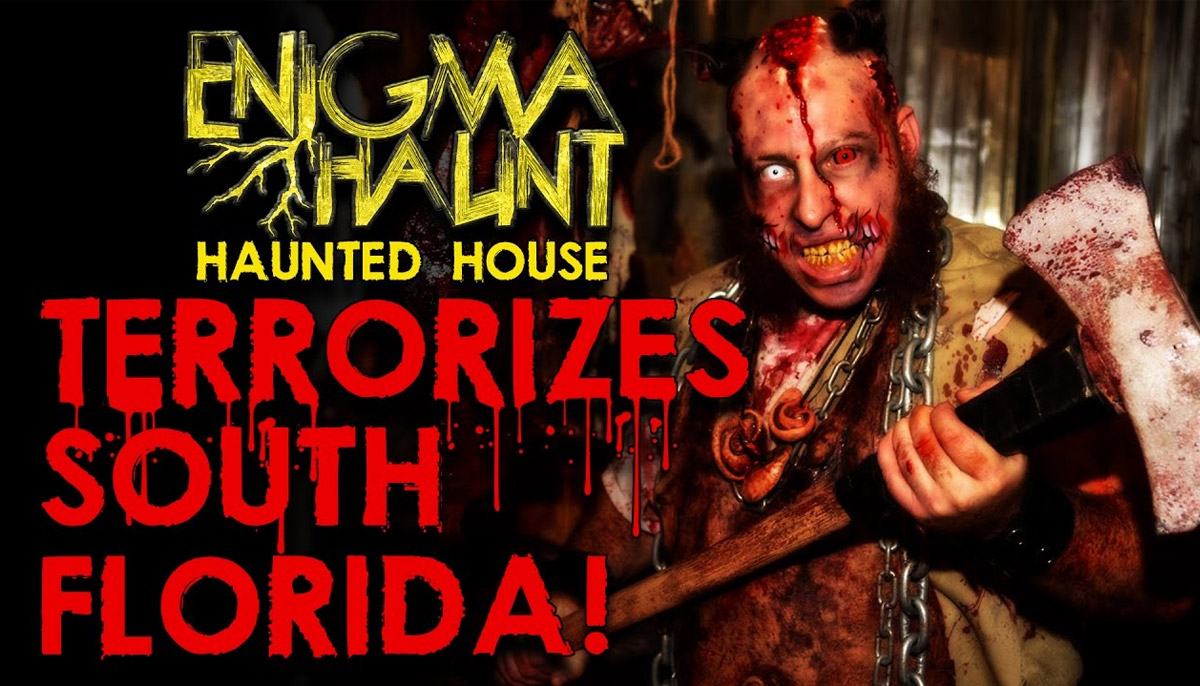 Ranked Florida's #1 Haunted Attraction and USA Today's Reader's Choice Top 20 Haunt in the entire U.S., Enigma Haunt is critically acclaimed and brutally terrifying!  Featuring three haunts inside of one gigantic location, Enigma Haunt challenges even the most veterans of haunted attraction goers to test their horror might. Cursed, Twisted Mayhem, and Realms of Terror take more than an hour to complete and will leave you shaken to the bone….that is if you can endure all three levels!  The Enigma Haunt Triple Ticket of Terror is an absolute must for any haunted attraction junkie!
FrightFind It: Enigma Haunt in Boca Raton, FL
Runner Up: Murder House in Tampa, FL
More Top Haunted Houses in Florida
A Trio of Haunted Tales To Terrorize!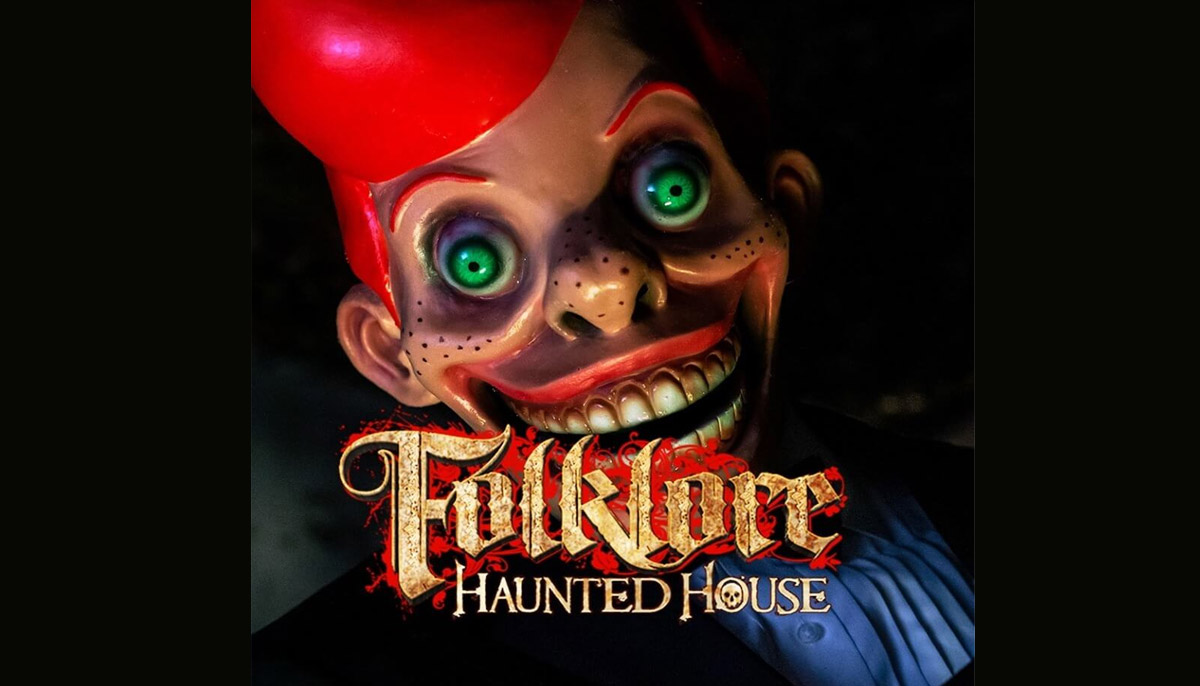 Featured on Fox News and NBC, the highly acclaimed Folklore Haunted House is back to celebrate its 10th anniversary by scaring the living daylights out of people in Atlanta!  One ticket grants you admission here to a trio of haunted attractions, each more thrilling and frightening than the next!  The Manor is a faded southern estate where not monster stalks you, but the souls of his former victims do!  Asylum '67 lets you relieve the horrors discovered inside the blood-stained walls of the Georgia State Asylum. Chromophobia is a 3D haunted attraction that takes you as reveler through the brightly lit streets of Mardi Gras.  Neon masked partygoers will pop out at you in full 3D, but just who is your friend and who is your unholy foe?  Ask them about purchasing a RIP ticket!
FrightFind It: Folklore Haunted House in Dallas, GA
Runner Up: Paranoia Haunted House in Canton, GA
More Top Haunted Houses in Georgia
Not Responsible For Nightmares!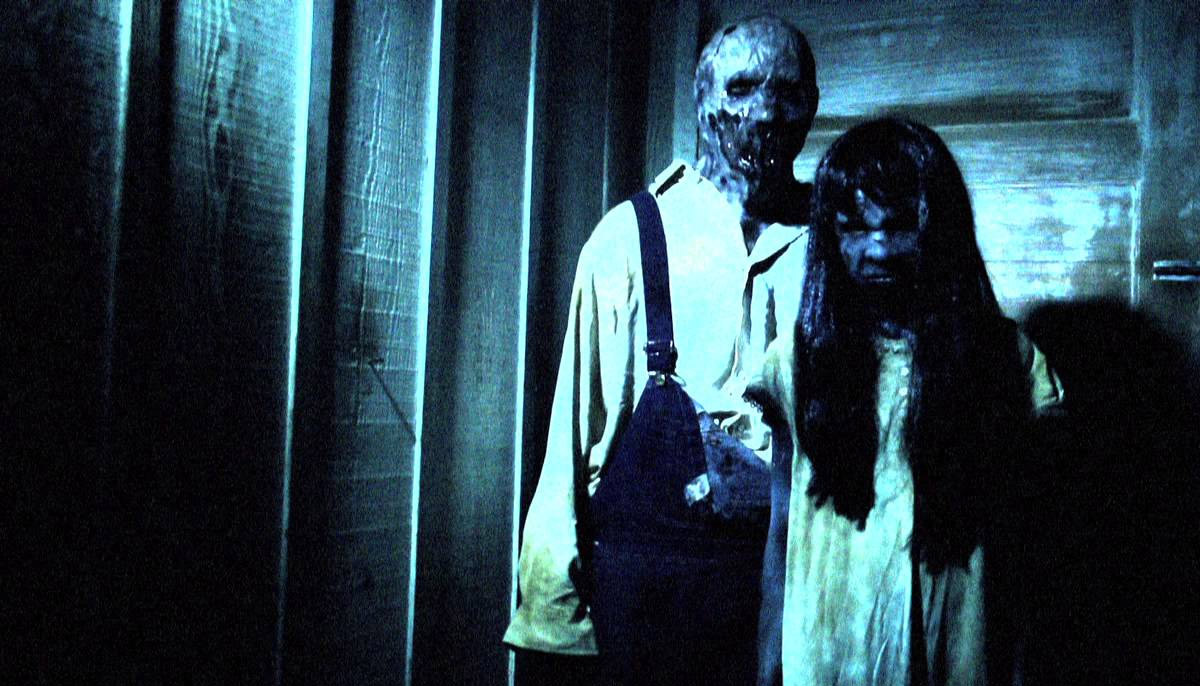 A Top 20 Haunted Attraction by MSN and featured on SyFy Channel, The Travel Channel, and chronicled in Buzzfeed….Haunted Plantation is the real scary deal! Set on a real-life haunted plantation, the Haunted Plantation has developed a reputation for being the top haunt on the entire Hawaiian Islands.  Over sixty ghoulish and sickening looking horror characters are spread throughout the plantation area with demonically twisted intentions for unsuspecting attraction goers!  If you are on any Hawaiian Island, make the special trip to the Waipahu area for the best fright in all the Pacific.  Make sure to bring plenty of friends with you, because you're going to need all the trauma counseling you can get after this one!
FrightFind It: Haunted Plantation in Waipahu, HI
More Top Haunted Houses in Hawaii
Multiple Floors of Horror, Can You Survive?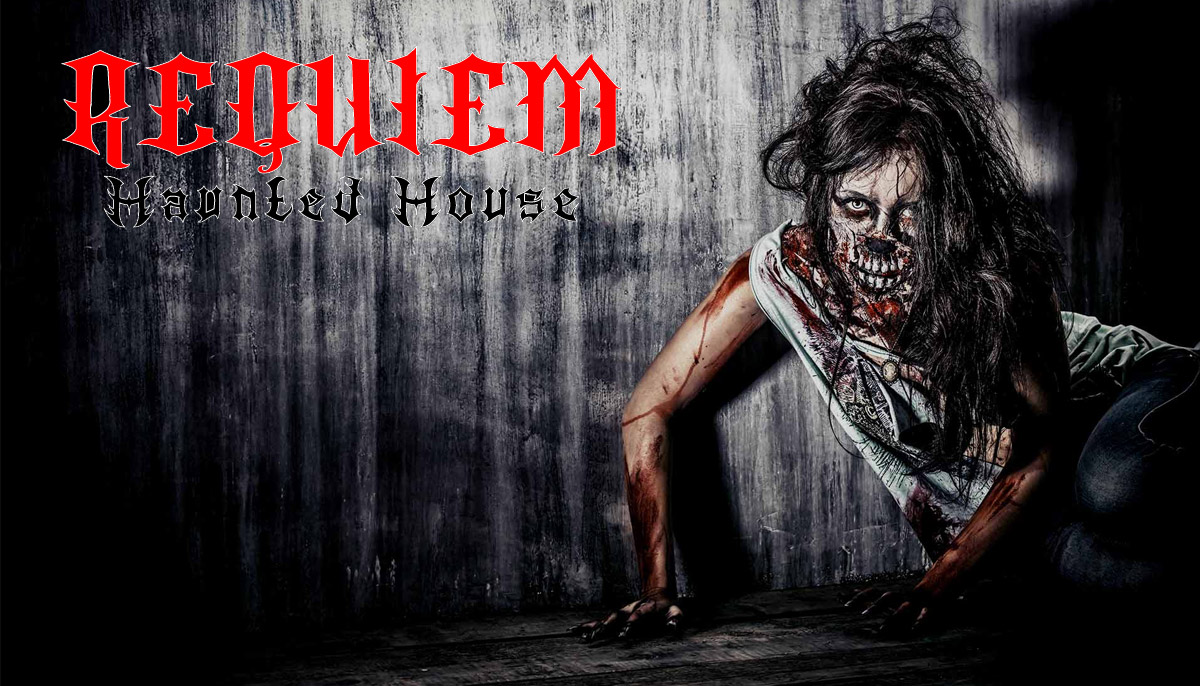 Creeping into its fourth year as Boise's premier haunted indoor attraction, the Requiem Haunted House is a multilevel fear factory for the wannabe fearless. Over 7,000 square feet and covering up to three floors of terror, the Requiem brings one of the more unique haunted attraction experiences to the area.  In fact, the attraction is built on top of a former funeral chapel and has been verified by a paranormal group as haunted!  Can you survive the blackout maze?  Don't worry if you need an attendant with a flashlight to come rescue you, as you're not the first one who has needed it……or the last!
FrightFind It: Requiem Haunted House in Caldwell, ID
Runner Up: Haunted Mansions of Albion in Albion, ID
More Top Haunted Houses in Idaho
Guaranteed To Freak You the F**K Out!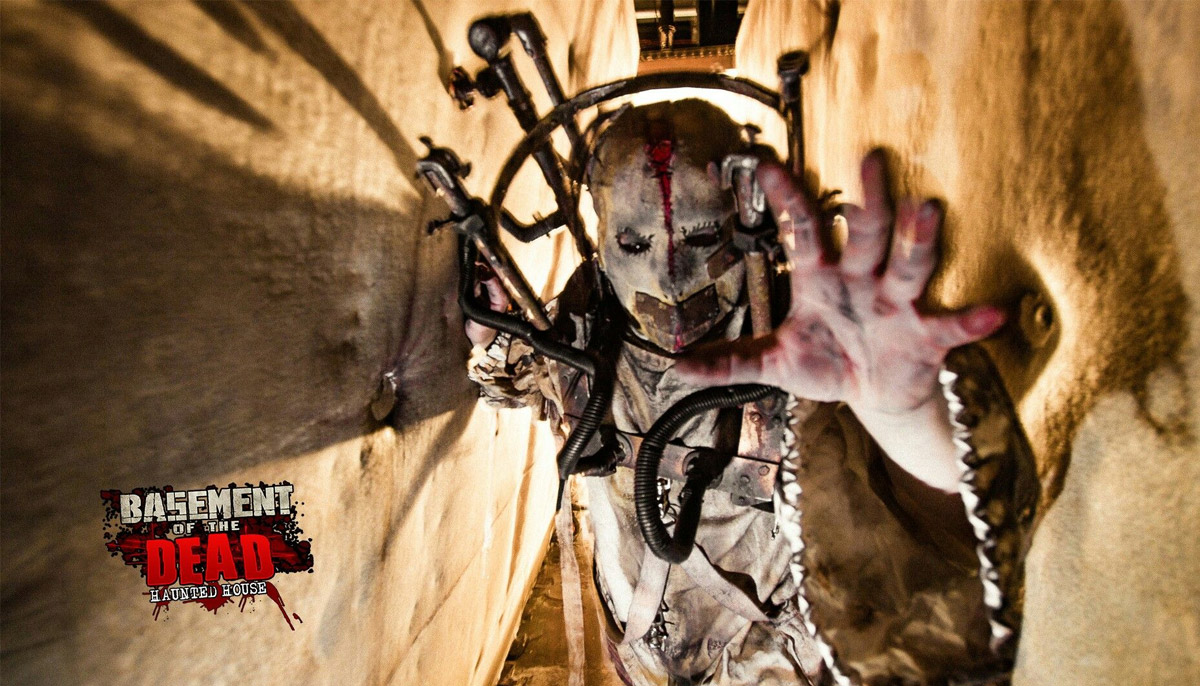 Voted the #1 Haunted Attraction in Chicago by the Chicago Tribune, Buzzfeed, and USA Today, Basement of the Dead is king when it comes to knowing how to do scares right! Frighteningly scary clowns, demented psychopaths, gory medical mishaps with a full-on state of the art special effects crew to oversee that the carnage is real as possible, Basement of the Dead brings everything they have into scaring you senseless.  A Special Friday 13th opening for the season will feature a horror legends theme including Jason Voorhees, Freddy Krueger, Michael Myers, Pennywise, and Chucky!  VIP ticket plans are available and an absolute must for this horror crowd-pleaser.
FrightFind It:  Nightmares Basement of the Dead in Aurora, IL
Runner Up: 13Th Floor in Chicago, IL
More Top Haunted Houses in Illinois
Be Afraid……Be Very Afraid!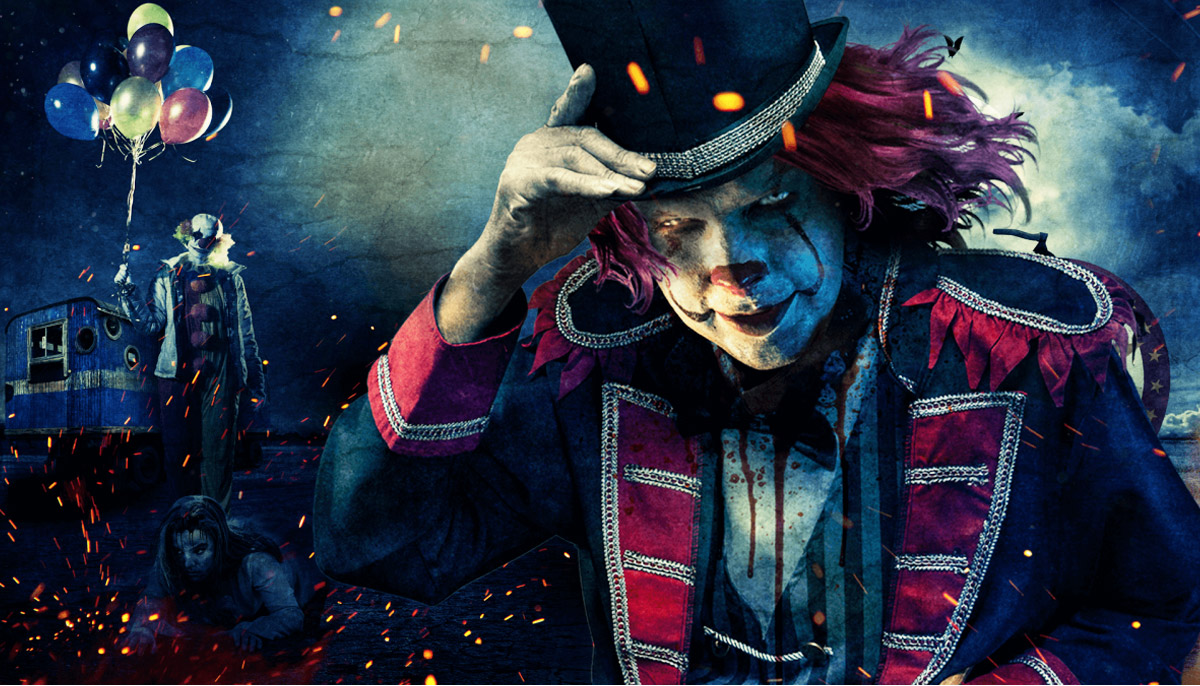 Indy Scream Park just outside Indianapolis has not one, not two, but five haunted attractions for you to scream your head off into the night at!  The Back Woods is a stop off the winding trail that places you in the midst of bloodthirsty rednecks!  KillGore's 3D Circus is the most frightening show under the big top that will have the severed body parts flying. New for this year is the Nightmare Factory Blackout, which has you and your friends stranded in an abandoned power plant that is crawling with creeping mutants!  Did we mention you have to find your way out of there in total and complete darkness?!?!?  No wonder Forbes Magazine called it the most, "terrifying haunted house in the state of Indiana!"
FrightFind It:  Indy Scream Park in Anderson, IN
Runner Up: Hanna Haunted Acres in Indianapolis, IN
More Top Haunted Houses in Indiana
13 Years of Fear….They Dare You To Come In!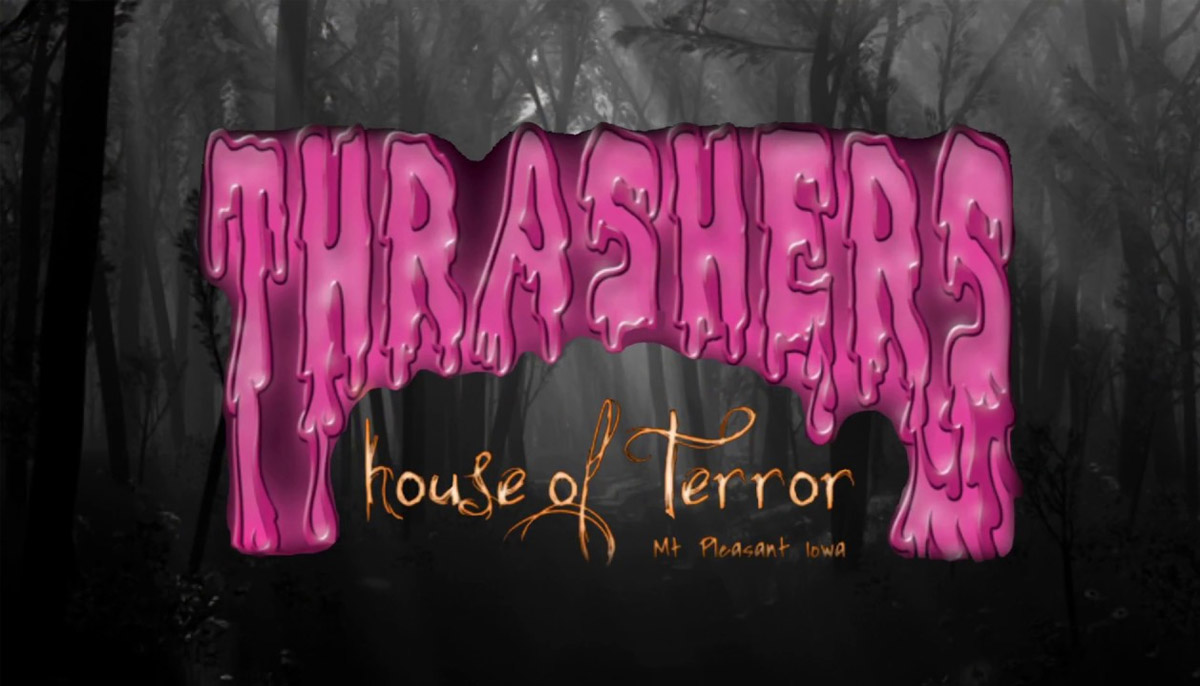 Consistently rated as one of the top haunted attractions in the state of Iowa, Thrashers House of Terror of McMillan Park in Mt. Pleasant is one of the most popular haunts around!  In fact, attendance has not only doubled but even tripled over the years because horror attraction fans just cannot get enough!  Themes vary from year to year on this haunt, but (un)lucky attendees who are brave enough to test their fear factors can expect to run afoul of so many ghouls, ghosts, goblins, and demented horror freaks that you are bound to have nightmares! Or as one brave horror fan who made it out alive claimed, "the scares just keep on coming here!"
FrightFind It: Thrasher's House of Terror in Mount Pleasant, IA
Runner Up: Circle of Ash in Central City, IA
More Top Haunted Houses in Iowa
Enter At Your Own Risk…..They're Zombies After All!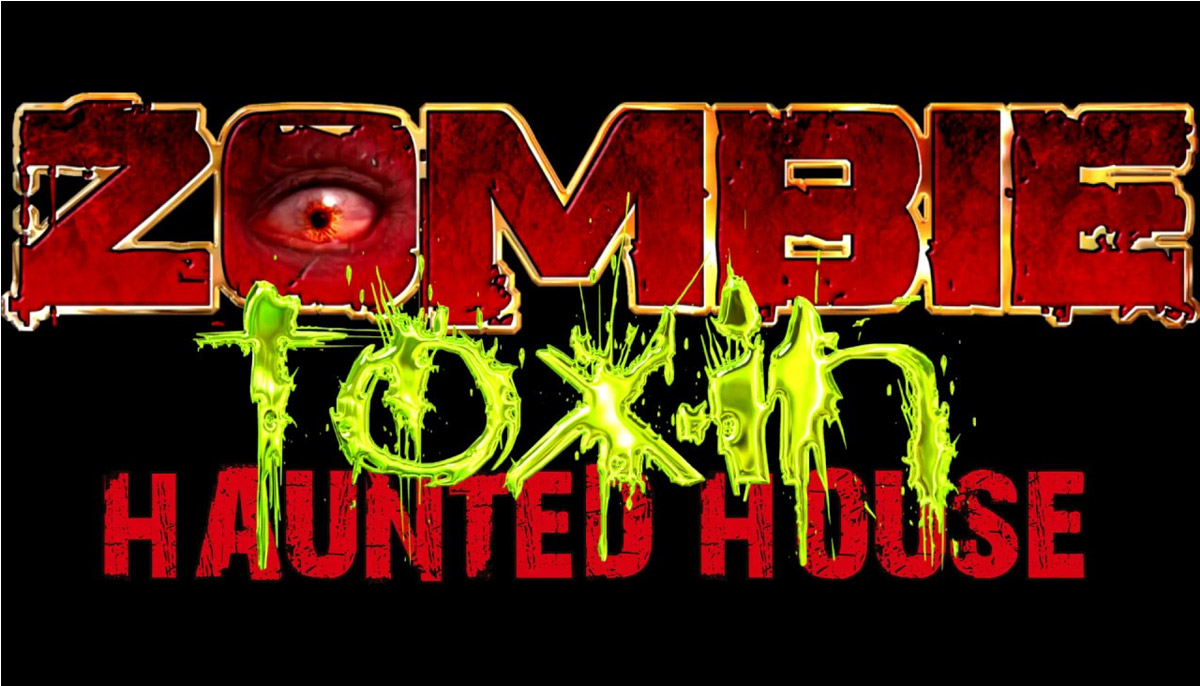 Looking for the ultimate Zombie experience?  Zombie Toxin out in Junction City invites you and your bravest friends to come out and suffer under the watch of Dr. Von Monschture, an unethical mad doctor who has a thing for reanimating human corpses. Think you could last more than a few minutes in a horror film?  You'll get your chance if you try your luck inside Dr. Von Monschture's Head Shed, where you'll have 5 minutes or less to escape lest you become devoured by a pack of starving zombies.  This attraction also features the ever-popular Zombie Onslaught, a virtual reality game where you have to survive wave after wave of attacking zombies!  Need that Walking Dead fix?  Get to Zombie Toxin and see if you can make it out alive.
FrightFind It: Zombie Toxin in Junction City, KS
Runner Up: Field of Screams in Maize, KS
More Top Haunted Houses in Kansas
Check-In Accommodations Include Fear, Terror, and Fright!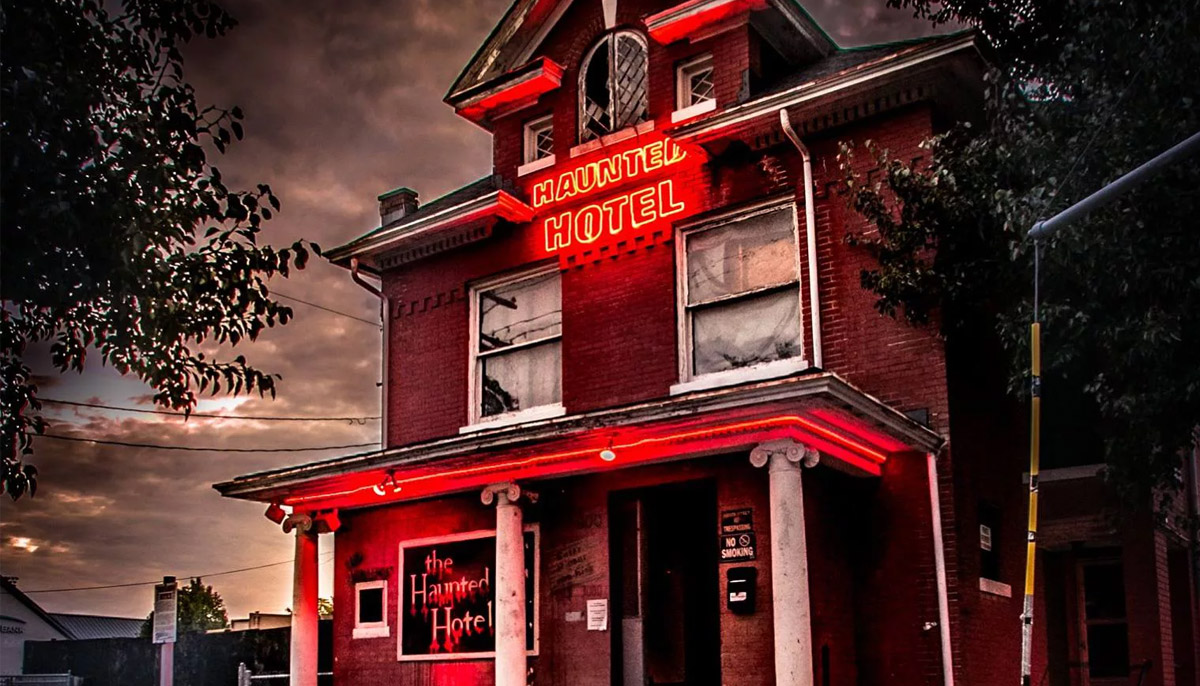 Ranked #1 in not only the state of Kentucky but also #1 in the city of Louisville.  Upfront and in-your-face, the Haunted Hotel lets haunted attraction goers know upfront that this is a full-touch venue, so not only will some of the most demonically disgusting creatures and bloodthirsty slashers flat out scare you, but they will also take swipes at you and your friends!  Vulgar language, bloody grotesqueries, shocking scenes of near depravity, The Haunted Hotel wants you to know right away that your senses will be scared and shocked into submission.  As one horror survivor said, "10/10 will definitely go again!"
FrightFind It: The Haunted Hotel in Louisville, KY
Runner Up: Sinister Tombs in Eastview, KY
More Top Haunted Houses in Kentucky
What will you see?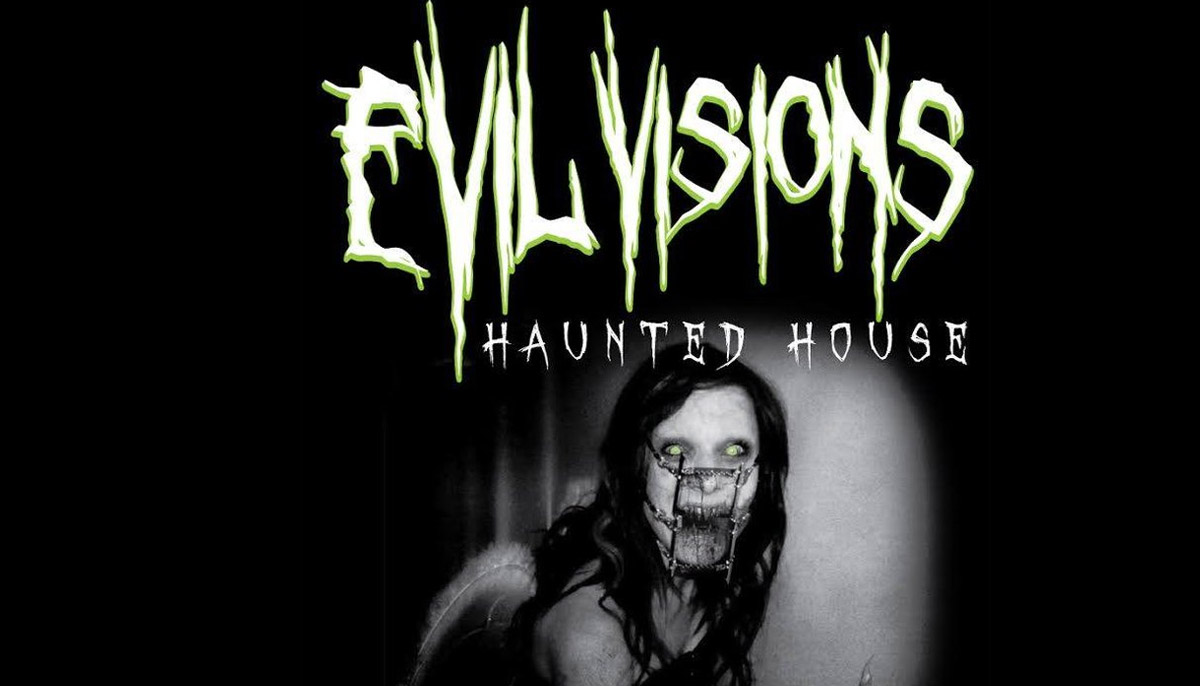 Evil Visions Haunted House brings one of a kind terror to the northern Louisiana city of Monroe.  With over 30 rooms in a jaw-dropping 30,000 plus square feet of horror, Evil Visions is one vastly awesome and scary good haunted attraction.  This year, the theme runs along the lines of Campus Carnage Aftermath.  Twisted teachers are hellbent on bloodying up attraction goers around every corner!  Menacing psychopath students who will go as far as they can to get that A+ in bloody screaming.  Special attraction is on Halloween night, Jason Voorhees….Kane Hodder himself will be on hand to help usher in the frights and make your All Hallow's Eve a frighteningly good time.
FrightFind It: Evil Visions in Monroe, LA
Runner Up: Tree Farm Massacre in Leesville, LA
More Top Haunted Houses in Louisiana
In the Woods, Only the Darkness Can Hear You Scream!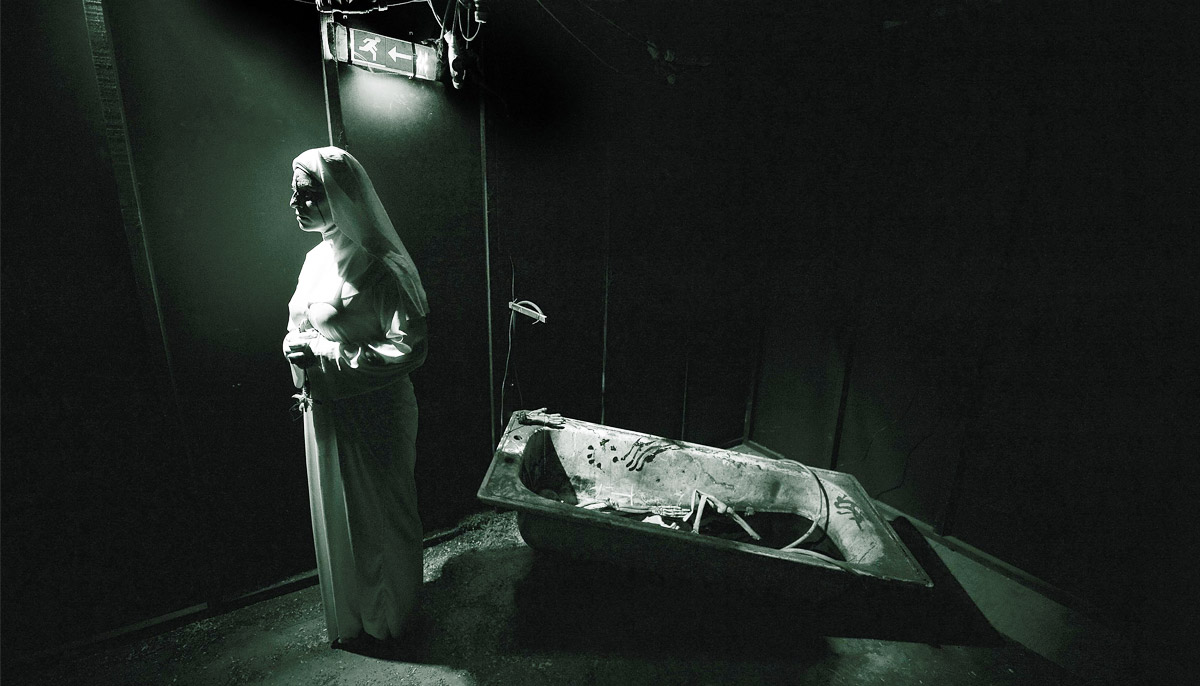 If you thought that Stephen King's house was Maine's scariest place, you haven't seen anything yet!  Destination Haunt in Lebanon is just about the most frightening haunted attraction in the entire state.  This particular haunt is not inside of a building, but rather outside in the dead of night.  You and your friends must creep and crawl your way through nine sections of spine-tingling, scare you out of your mind…haunted areas! Escape the nefarious Butcher, survive the Hobo Village untouched, pass the Buried Alive Cemetery without falling into an open grave, before arriving at your final destination….Clowntown!  Psycho clowns just wanting to show you their hideous faces under those demented smiles.   Destination Haunt…horror with every turn!
FrightFind It:  Destination Haunt in Lebanon, ME
Runner Up: Haunted Grandview Manor in Sanford, ME
More Top Haunted Houses in Maine
They Just Can't-Wait To Scare You!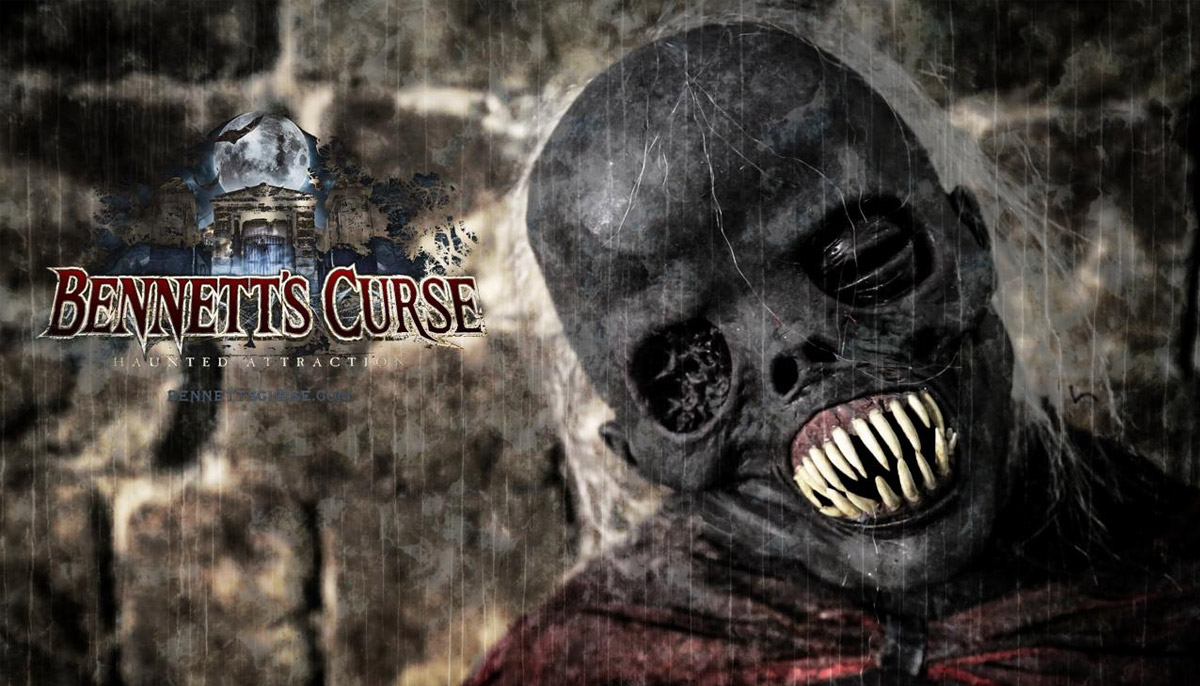 Profiled in such media outlets as the Travel Channel, Making Monsters, and the iconic Fangoria Magazine, Bennett's Curse is celebrating its 18th season in scaring up Baltimore residents.  Bennett's Curse prides itself on not being just another haunted attraction copycat, so they go that extra mile to become a trendsetter in doing what it takes to give you nightmares for months on end.   Six sinister attractions await even the most unsuspecting of veteran haunt goers.  The Underworld will introduce you to some of the most wicked underground creatures that you've ever seen! Inferno 3D takes you on a visceral ride into the fires of Hell as you journey through the abode of the damned.  Legends of Halloween promises to bring both to life and your nightmares, classic horror icons of the vampire, mummy, and werewolf variety!  From the beginning to end, Bennett's curse promises the scares won't stop.
FrightFind It: Bennett's Curse in Baltimore, MD
Runner Up:  Laurel's House of Horror in Laurel, MD
More Top Haunted Houses in Maryland
Taking Fear To a Whole New Level!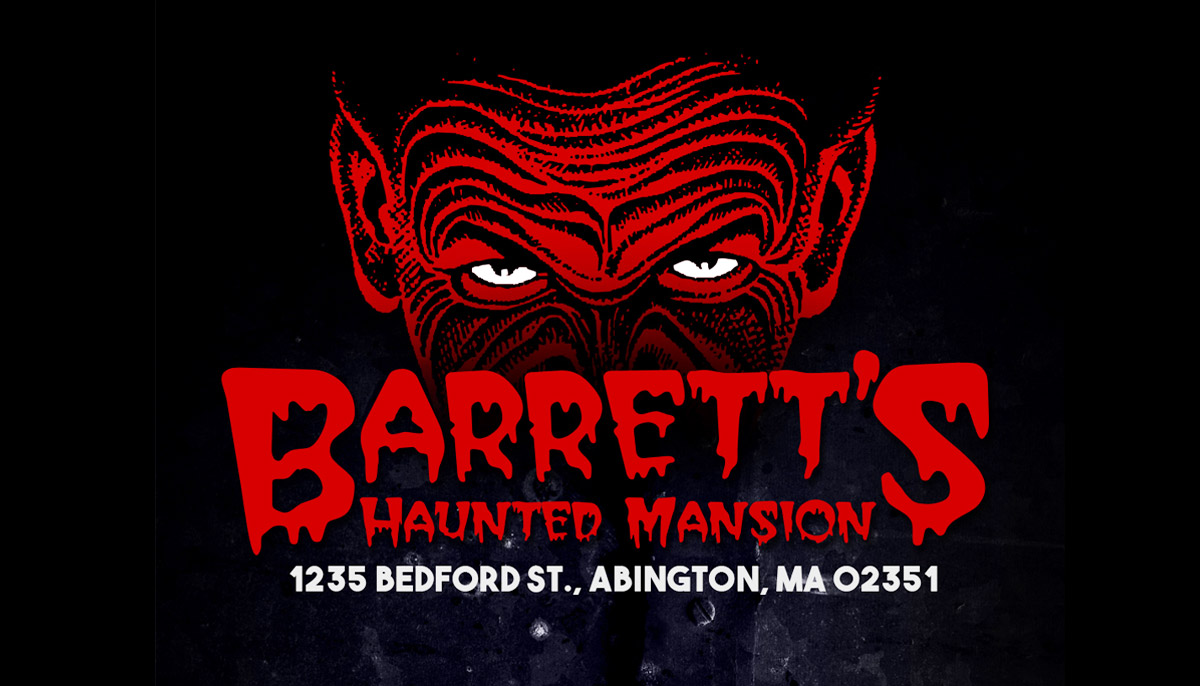 Chosen as one of FrightFind's top haunted attractions in 2018, Barrett's Haunted Mansion is one of the more terrifying haunts in the Greater Boston area.  For the most discerning and veteran haunted attraction goer, there are chilling specials at certain times during the Halloween season. Darkness Unleashes is a one night only experience where you're plunged in total darkness amongst a sea of creatures with only your sense of touch and horror wits to make it out alive!  Devil's Night is another special where a night of extreme physical contact is allowed for those wanting to bring the scares to a whole new level.  Sanctuary is the most popular attraction on-site, and don't bother memorizing any scare spots or rooms, because they randomly change so as to never give scares in the same place twice.
FrightFind It: Barret's Haunted Mansion in Abington, MA
Runner Up:Hysteria at Connors Farm in Danvers, MA
More Top Haunted Houses in Massachusetts
Where Each Chamber Is More Menacing Than the Last!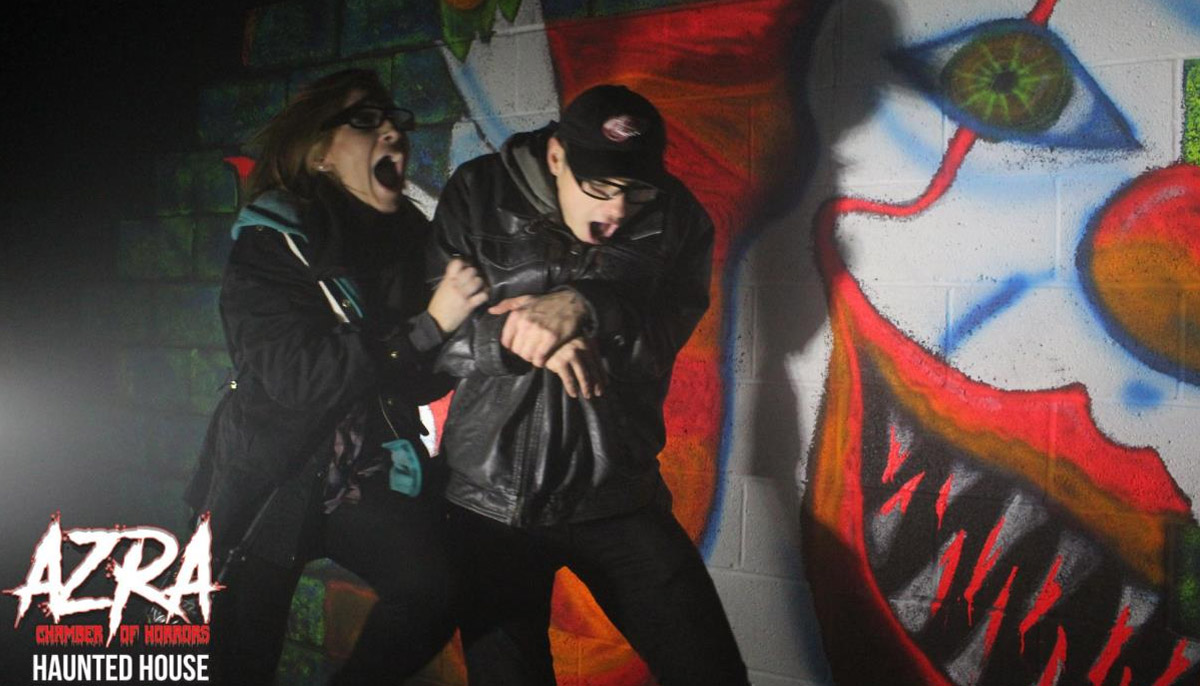 Rated as the #1 haunted attraction in the state of Michigan, Azra Chamber of Horrors knows what it takes to ratchet up the scare factor.  The building used to be a former laser tag arena that has been transformed into a multilevel haunted house maze.  The story with this attraction is that inside the former laser tag arena was a realm known as Azra.  After countless battles against the darkness, the lights finally went out and a dragon appeared that summoned demons to reside in every chamber of the layout here.  Special attention here on the wildly realistic demonic special effects.  Part myth, part demon, part scare-you-out-of-your-mind terror!
FrightFind It: Azra Chamber of Horrors in Madison Heights, MI
Runner Up: Hush in Westland, MI
More Top Haunted Houses in Michigan
Can You Scream For Us?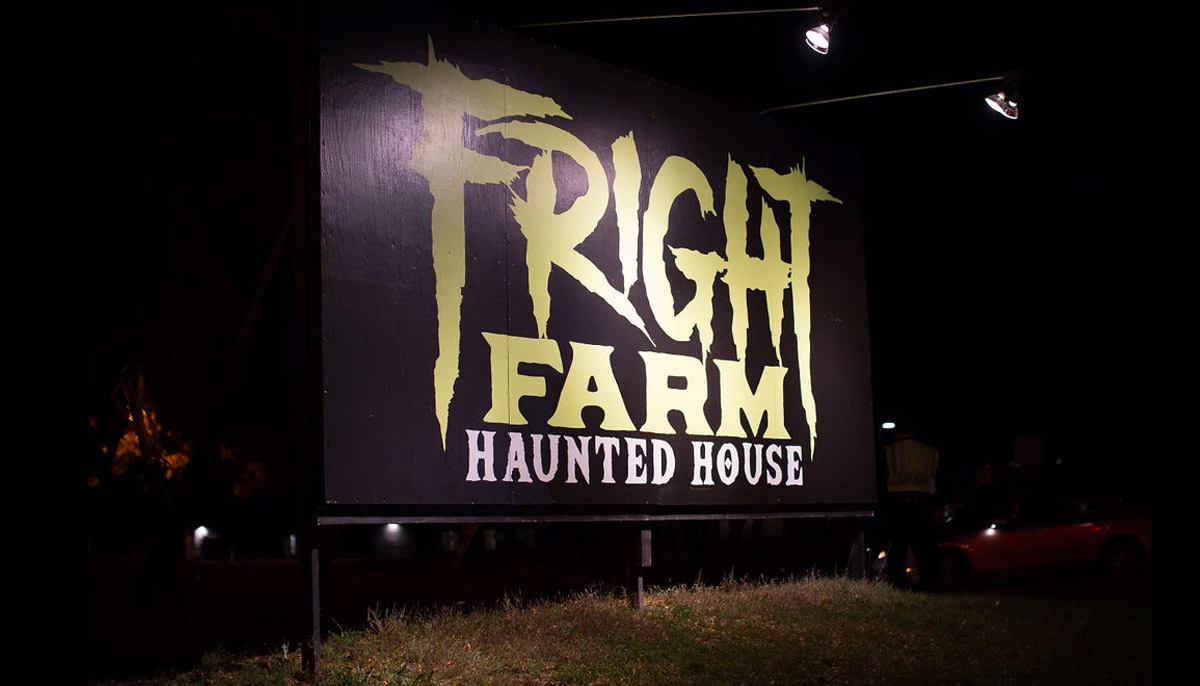 Welcome to the Fright Farm Haunted House, where any one of the five terrifying mini-haunts can give you nightmares for the rest of your year!  Maybe start off in the dreaded Clinic haunt, where you can be diagnosed by demented doctors who love to show off their prize cadavers!  Venture inside Frightmare Mansion, a place so terrifying that grown adults are frequently known to exit mid-tour due to overwhelming fright.  Then there is the mega-popular Hayride of No Return that will have you screaming into the sky all night long.  Fright Farm does offer a "Low Scare" time where the frights are tamed to smaller children who themselves just love a good scare now and again!
FrightFind It:  Fright Farm Haunted House in Maplewood, MN
Runner Up:  The Dead End Hayride in Wyoming, MN
More Top Haunted Houses in Minnesota
Be One of the Thousands Scared Every October!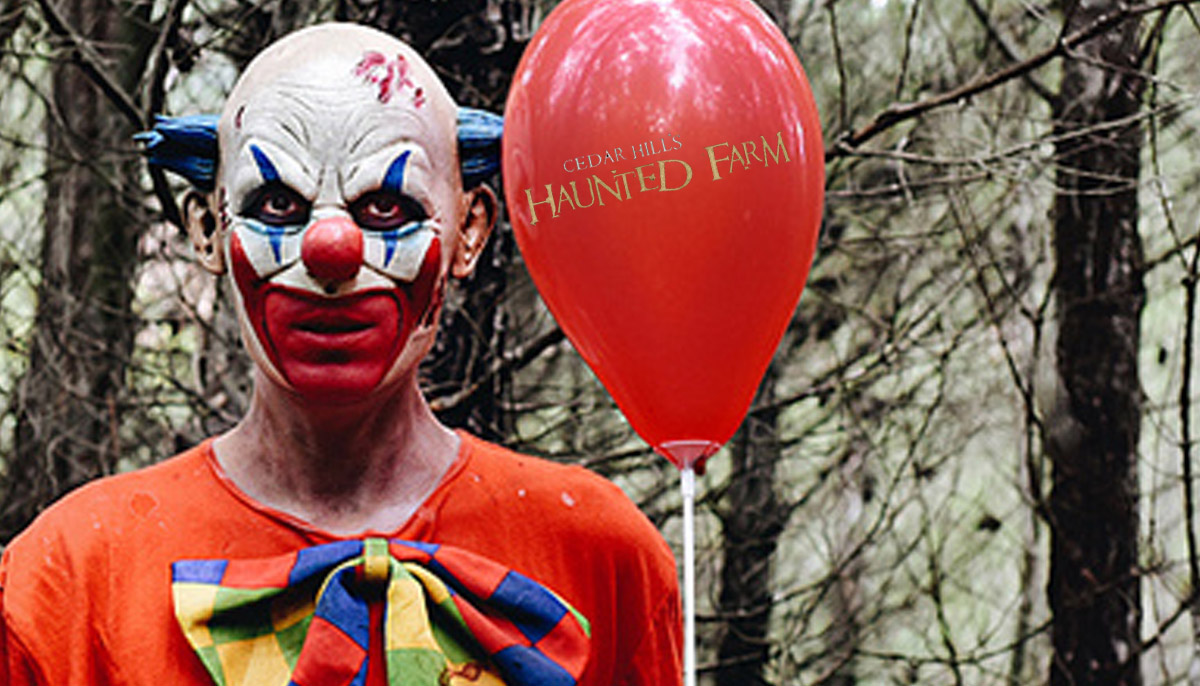 Located in Hernando, the Cedar Hill Farm during the year is a lovely wedding and reception locale.  However, when the Fall chill of October hits the air, this once charming rural acreage becomes a sinister setting for soul seeking ghouls to prey upon the living.  Haunted Hayride is an absolute must-do in this surprisingly spaced out haunted attracted.  If you prefer to walk to your own grave, the quickest way is via the Trail of Terror, a late-night stroll through some not so quiet woods.  And if you have the survivor skillset, then try your hand at Mid-South Zombie Apocalypse Paintball!  Best of all, private fire pits are available to rent on-site for those who love nothing more than revel others with the ghostliest tales imaginable!
FrightFind It: Cedar Hill Farm's Haunted Hayride in Hernando, MS
Runner Up: House of the Haunted Fields in Raymond, MS
More Top Haunted Houses in Mississippi
Missouri Top Haunt: The Beast
Enter at 666' Above Sea Level!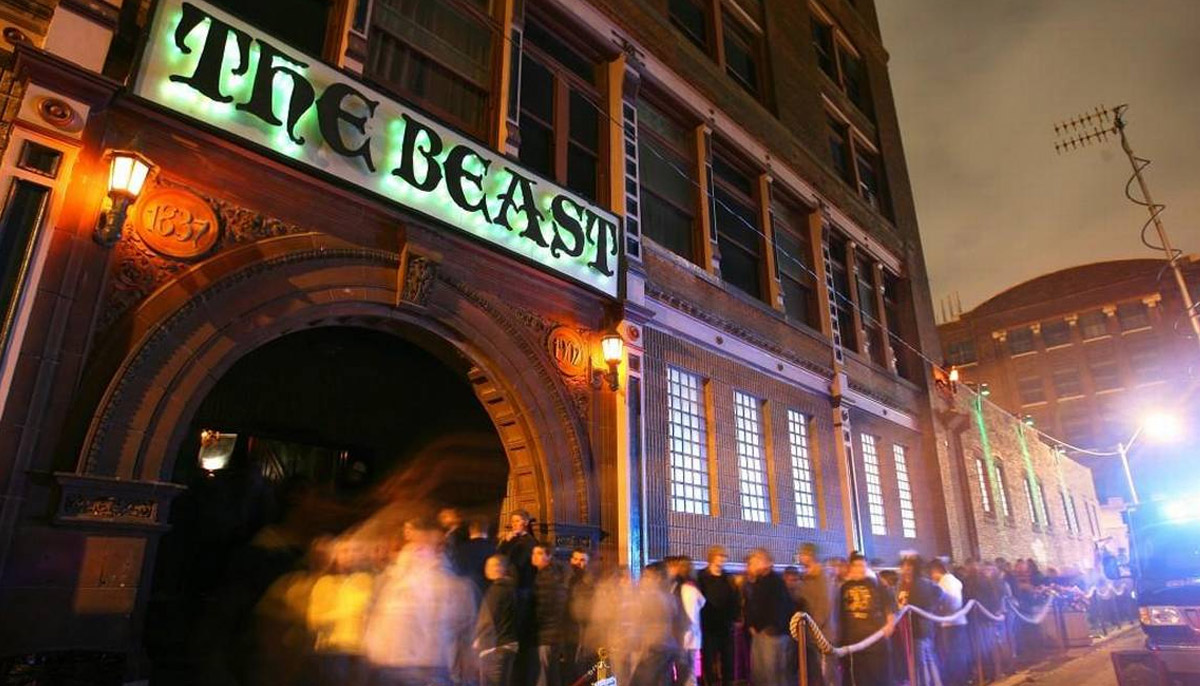 Voted #1 in the Guinness Book of World Records for owning the world's longest snake!  Madusa measures in at jaw-dropping 25ft in length!  Think she's the only scare here?  Think again! This one of a kind haunted attraction is a five-story, multilayer descent into Hell.  Get as many friends as you can and try to stick together and not lose your way in this chilling abode of the damned.  Do your best to navigate past bloodthirsty vampires, fanged werewolves, demented monsters of demonic description, and all the while avoid the many voodoo curses plaguing this attraction.  Don't forget there are on-site escape rooms of the bone-chilling variety where you and your friends must hasten an escape or subject yourselves to the wrath of the Beast!
FrightFind It: The Beast in Kansas City, MO
Runner Up: The Darkness in St. Louis, MO
More Top Haunted Houses in Missouri
Dare Yourself To Enter the Field Of Screams!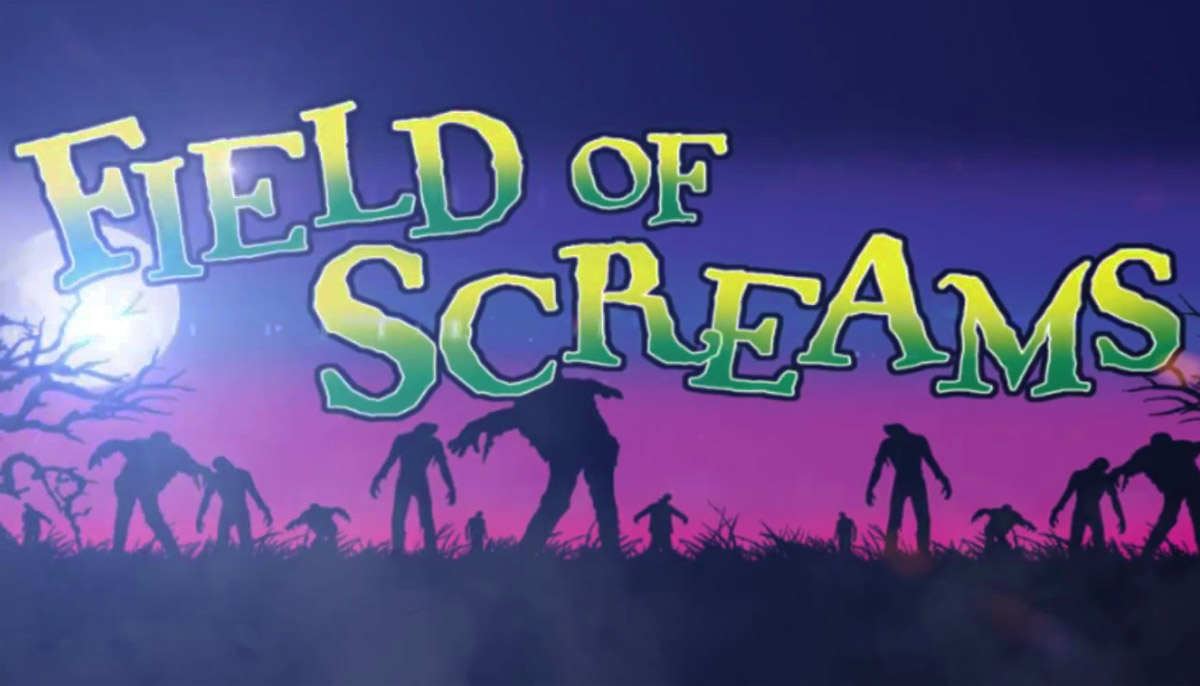 Rated as the #1 Haunted Attraction for Western Montana, the Field of Screams in Victor, just outside of Missoula, is one wicked place to visit!  This is no ordinary cornfield to visit alone at night, at the Field of Screams bringing friends is an absolute must. This giant outdoor attraction has you twisting your way through a patchy cornfield maze where you could be a victim to any soulless ghoul hiding among the darkened rows.  Push yourself through fog-filled graveyards and dodge the most sinister of psycho cornfield clowns.  If you make it through, the final test of the Ghost Town will test the mightiest mettle of any veteran haunted attraction goer.
Runner Up: Missoula Haunted House in Missoula, MT
More Top Haunted Houses in Montana
Midwestern Terror At Its Finest!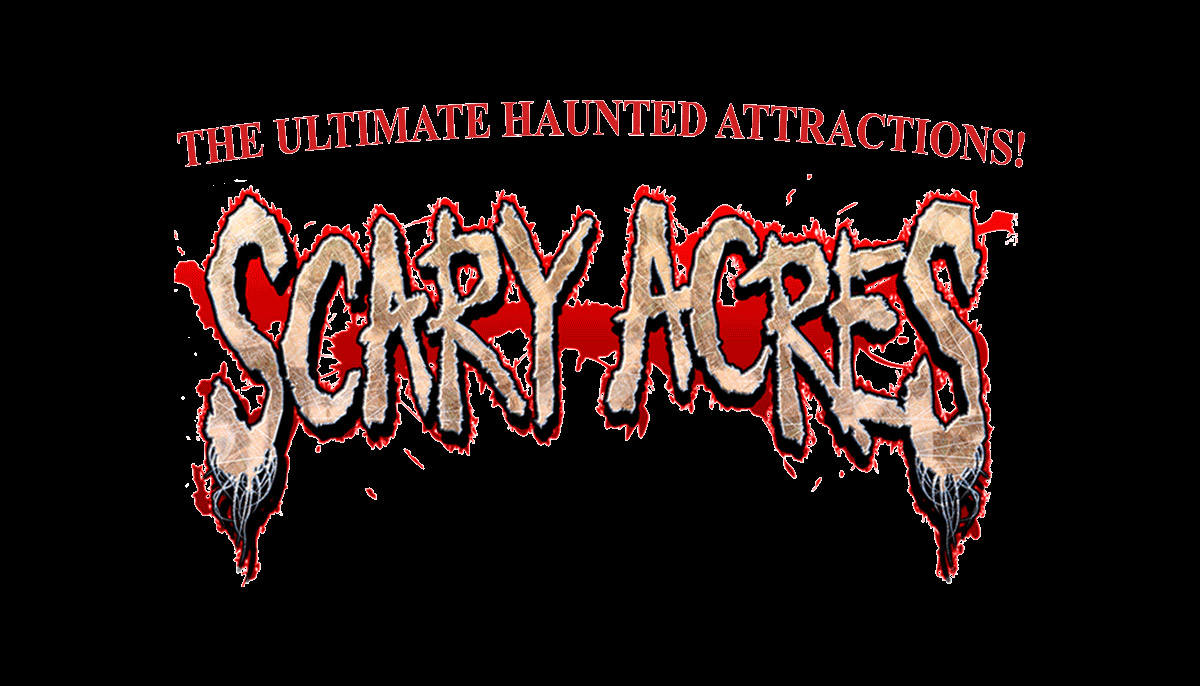 Voted Best of Omaha 2019 for haunted attractions, Scary Acres is definitely the place to be this Halloween season.  Spread out over twenty acres, this haunted attraction serves up three chilling attractions in the Master's Castle, the House on the Hill, and the Haunted Woods.  Attraction times vary but expect over a ninety-minute haunted attraction experience at the Scary Acres where they pride themselves as more of a Halloween theme park rather than just another haunted house.  Special celebrity guest for the season-opening includes Bonnie Aarons, who portrayed the demonically centered nun Valak in the Conjuring 2 as well as her own film, The Nun!
FrightFind It: Scary Acres in Omaha, NE
Runner Up: BloodRush in Elkhorn, NE
More Top Haunted Houses in Nebraska
Where Your Body Checks In, But Your Soul Never Checks Out!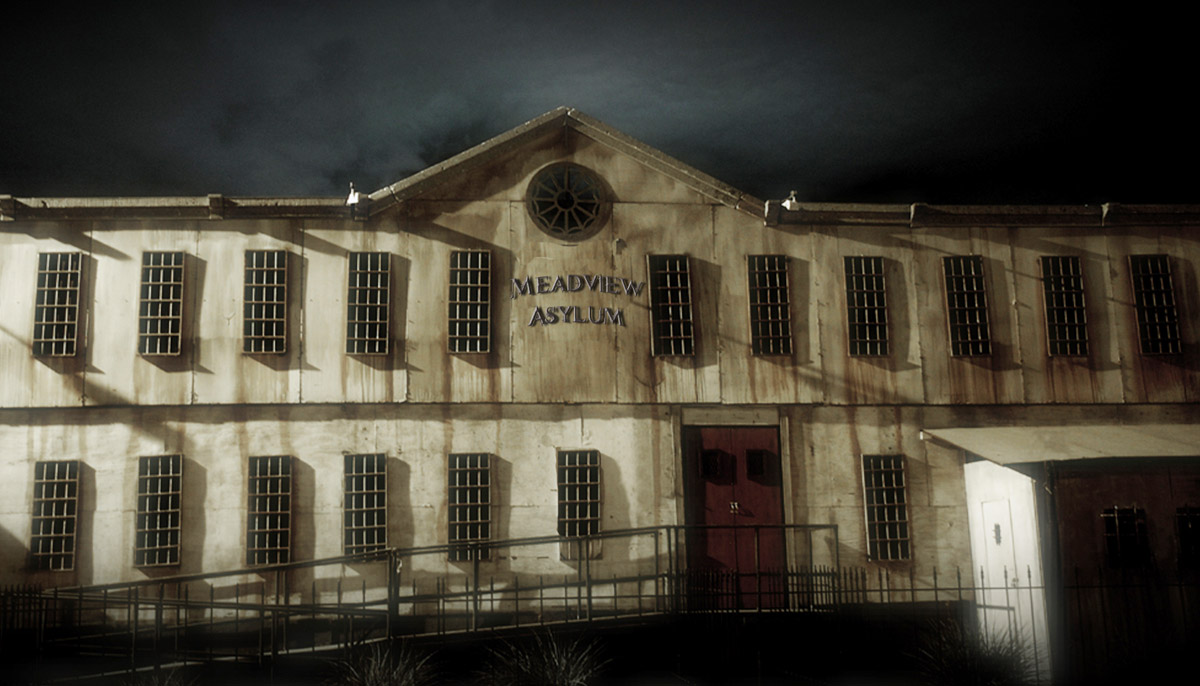 The Asylum & Hotel Fear in Las Vegas brings Sin City to a terrifying new level of depravity!  Take your bravest friends because you'll need them to make it through the Asylum.  This terrifying haunted tour takes you deep inside the dark and bloodthirsty secrets of the Meadview Sanctuary where some of the most hideous patients still reside.  If you have any blood pressure left, Hotel Fear brings alive some of horror's most frightening ghosts up close and personal to you.  Fans of the horror film Rust can actually check out some places in this haunted attraction that were actually used for the film.
FrightFind It: The Asylum in Las Vegas, NV
Runner Up: Reno Fright Fest in Reno, NV
More Top Haunted Houses in Nevada
Just How Much Fear Can You Handle?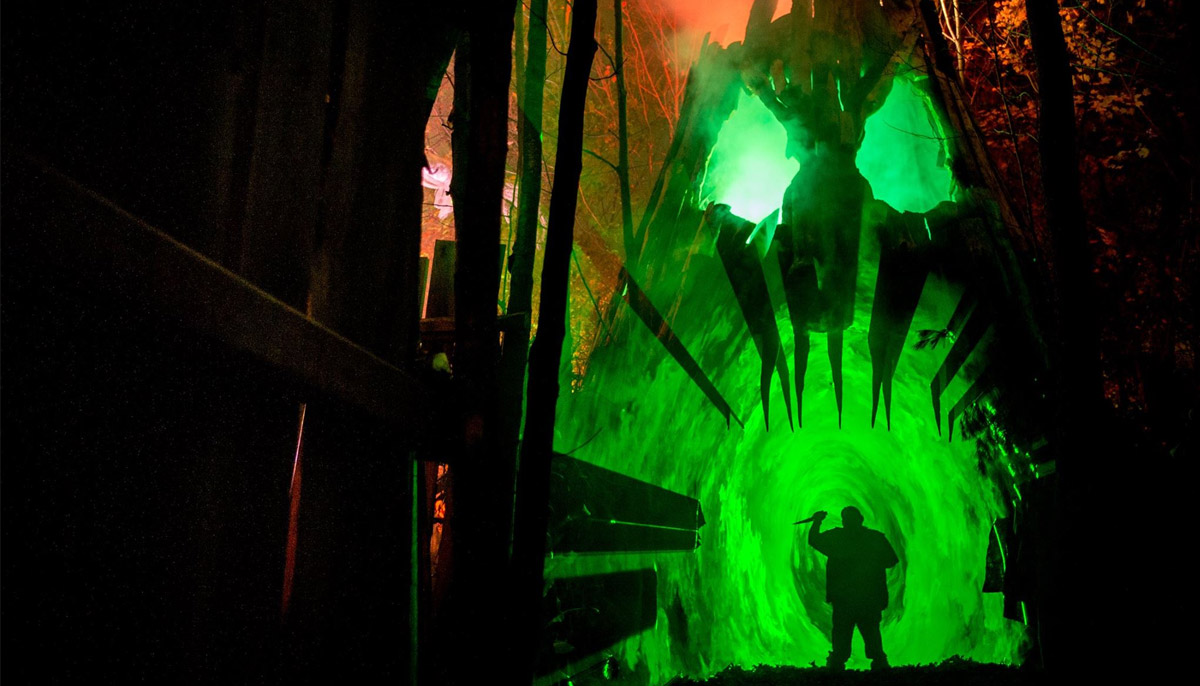 Winner of ABC's hit reality series The Great Halloween Fright Fight, Haunted Overload knows just how to scare those brave enough to enter.  Situated in the town of Lee, the Haunted Overload goes to movie quality sets and special effects to bring the best frights possible to unsuspecting attraction goers.  Sets, themes, costumes, and characters change from year to year to keep things fresh for its fans.  However, one thing that does not change is this attraction's dedication to using larger than life skeletons and ghouls that stand nearly fifty feet tall so as to demonically tower over the easily frightened!  Larger than life haunts are the star of Haunted Overload….literally!
FrightFind It: Haunted Overload in Lee, NH
Runner Up: The Ghoullog in Conway, NH
More Top Haunted Houses in New Hampshire
You Cannot Wake From This Nightmare!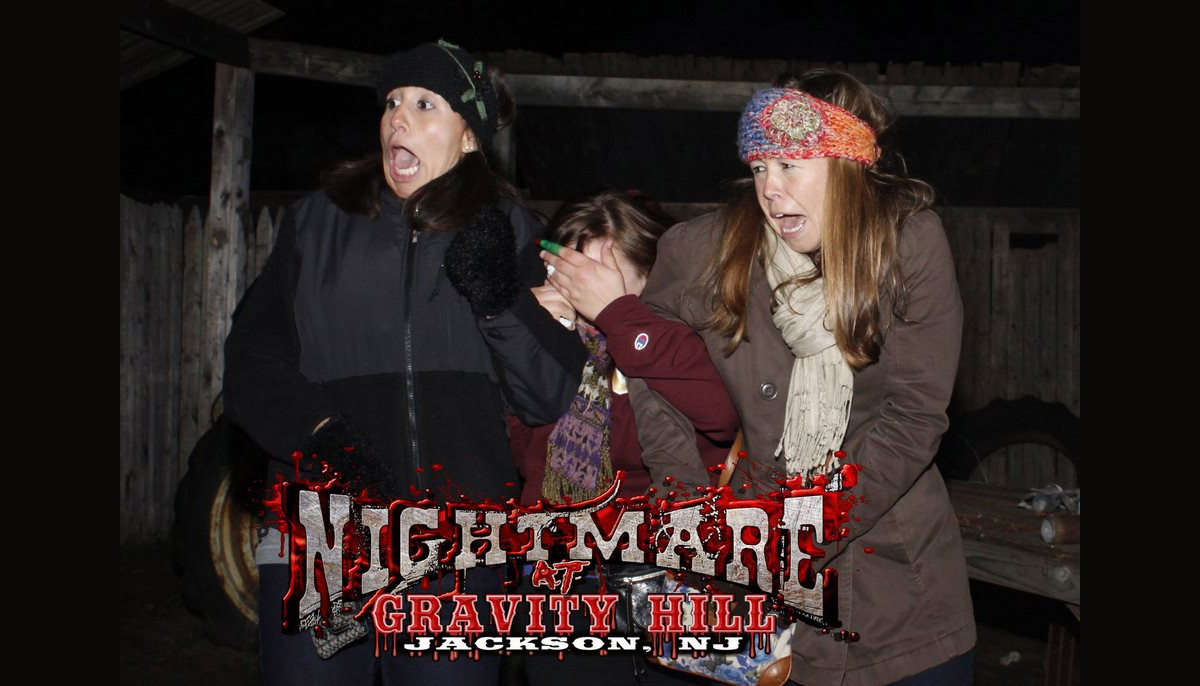 Spread out over five acres, Nightmare at Gravity Hill in Jackson literally has a fright for everyone. Frightening Ghost Town!  Cursed Graveyard!  The Haunted Fields!  Hold those you love close as you navigate in, through, and around a chilling cavalcade of bloodthirsty vampires, flesh-eating zombies, psychopathic clowns, and demonic creatures so frightening your hair may not only turn white but fall out of your head.  Creepy trails highlight this haunted attraction as does a seasonal hayride where your best running shoes are encouraged because you never know exactly who….or what….you will have to run from in the dead of night!
FrightFind It:  Nightmare at Gravity Hill in Jackson, NJ
Runner Up: Brighton Asylum in Passaic, NJ
More Top Haunted Houses in New Jersey
Can You Keep Your Sanity and Make It Out Alive?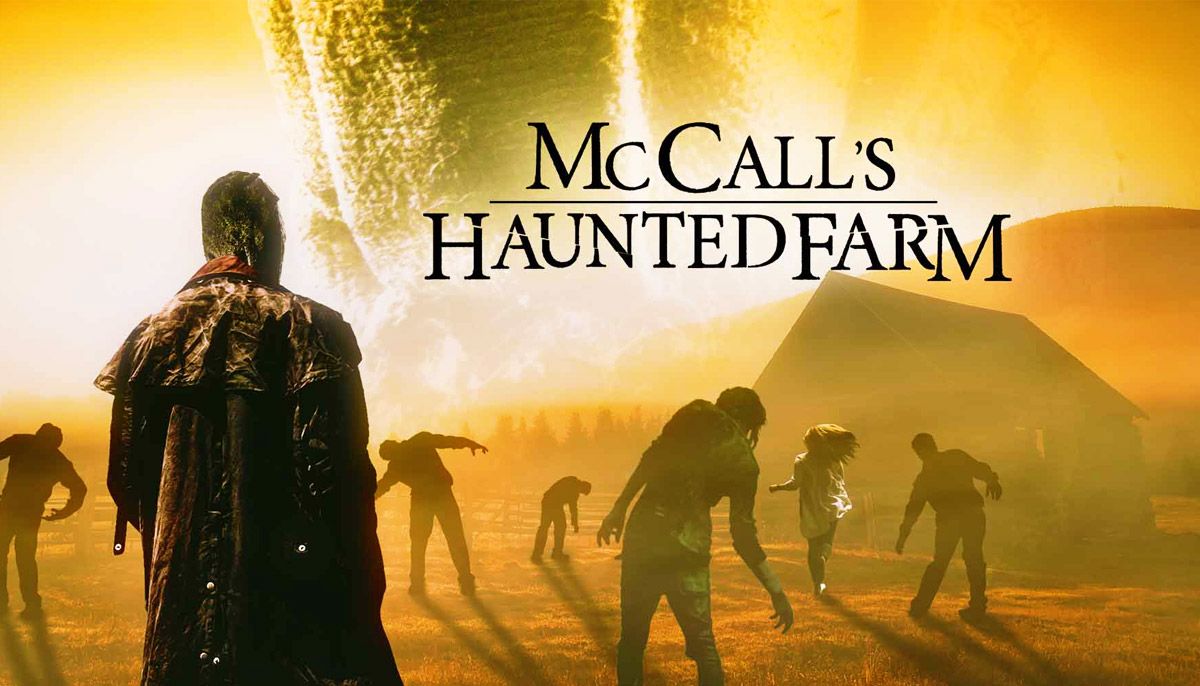 In the 1970s, a farmer had his lands severed by a state highway that cut through his property.  Named Farmer McCall, he went on a sadistic and bloodthirsty rampage slaughtering his family and any unsuspecting motorists who got stranded.  As luck would have it for 2019, you and your bravest friends are dared to set foot on McCalls Haunted Farm.  Will Farmer McCall make your group his next victims?  This haunted attraction provides one helluva backstory that is a sure smash hit with any haunted attraction junkies who are looking for just a little bit more.  If you have any pulse left, the Curtain Chaos Clown Maze is a lunatic's delight!
FrightFind It: McCall's Haunted Farm in Moriarty, NM
Runner Up:  NW Slaughter House in Albuquerque, NM
More Top Haunted Houses in New Mexico
Come See Where Fear Lives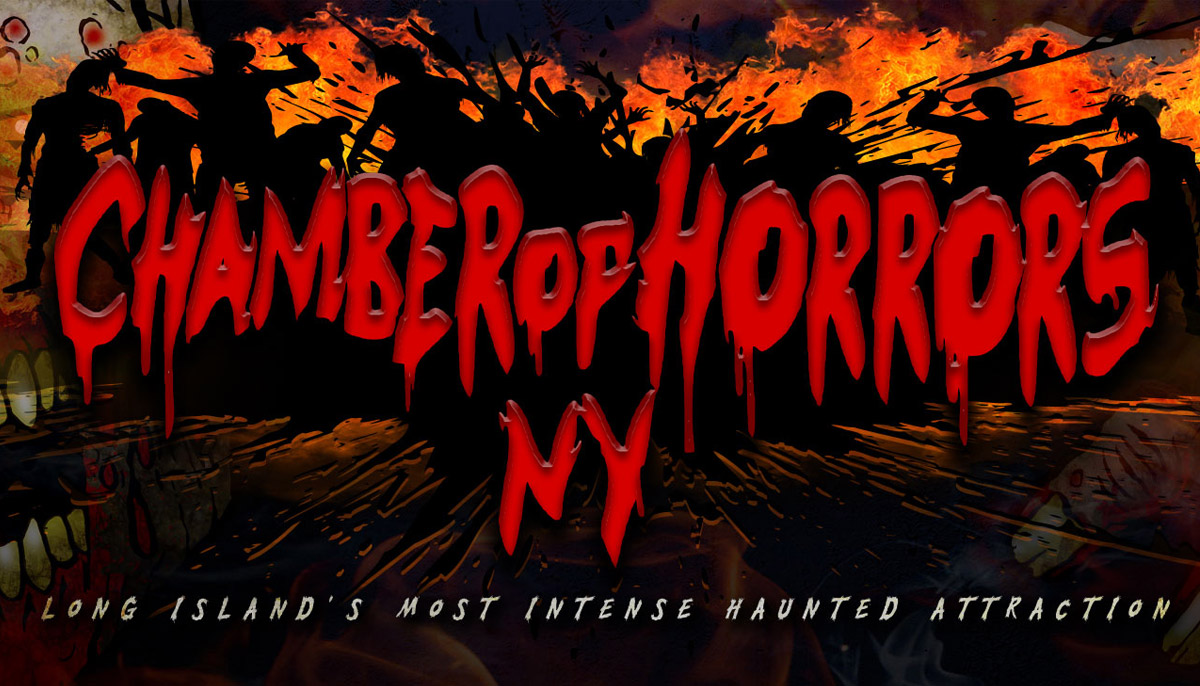 Voted Long Island's #1 Largest Indoor Haunted Attraction, the Chamber of Horrors brings you the scariest in haunts.  Admission to this fright fest will grant you access to not one, not two, but three haunted attractions as well as a haunted stage show.  Step inside the dreaded Board Room where your senses will be bombarded with gory visuals that will paint a most sinister backstory to the three attractions you will tour.  Silent Evil has you fleeing in terror around the haunted traps of an already evil magician turned serial killer.  Cold Blood will make you tread ever so slightly through an elaborate pathway, avoiding detection from one of nature's cruelest creatures.  Before you enter Malevolence, makes sure you pack some holy water!  You are going to need it as you enter a run-down church that is now a stronghold for Satan himself.  RIP Passes can be purchased for a premium and will have you drenched in your worst fears in no time!
FrightFind It: Chamber of Horrors NY in Hauppauge, NY
Runner Up: Darkside Haunted House in Calverton, NY
More Top Haunted Houses in New York
The Most Terrifying Time Of Your Life!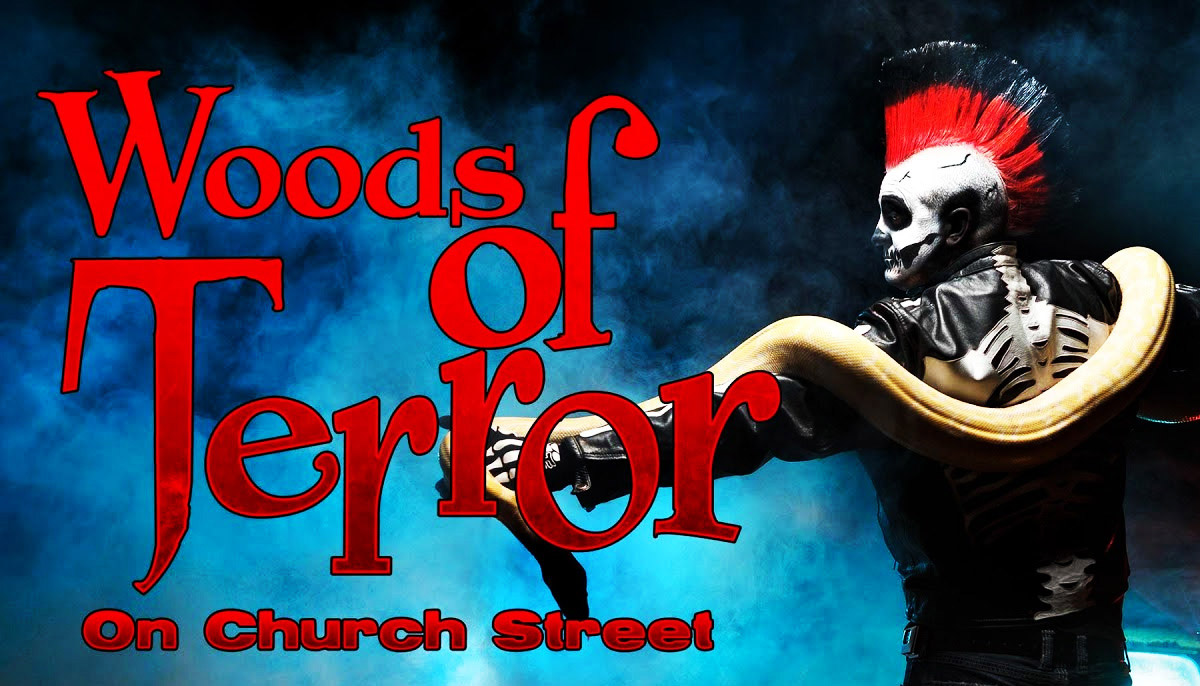 Profiled by MSN, USA Today, and Buzzfeed, Woods of Terror in Greensboro is more than just a haunted attraction, it's a haunted theme park!  Dive into a modern-day horror film special effects quality park where nearly two hundred actors make it their personal mission to scare you senseless.  This haunted park contains exactly twelve haunted areas to choose from. Arachnophobia will introduce you to the creepiest and crawliest things in the dead of night.  The Blood House is home to a pick of thirsty vampires looking for unsuspecting humans of the night to feast on.  Blackout Terror will have you crawling around a most maniacal maze in total darkness.  Get there early every night so you don't miss out on the Midway Monster parade that kicks off every night of screams.
FrightFind It: Woods of Terror in Greensboro, NC
Runner Up: The Darkside Haunted Estates in Middlesex, NC
More Top Haunted Houses in North Carolina 
Come Get Your Fear On!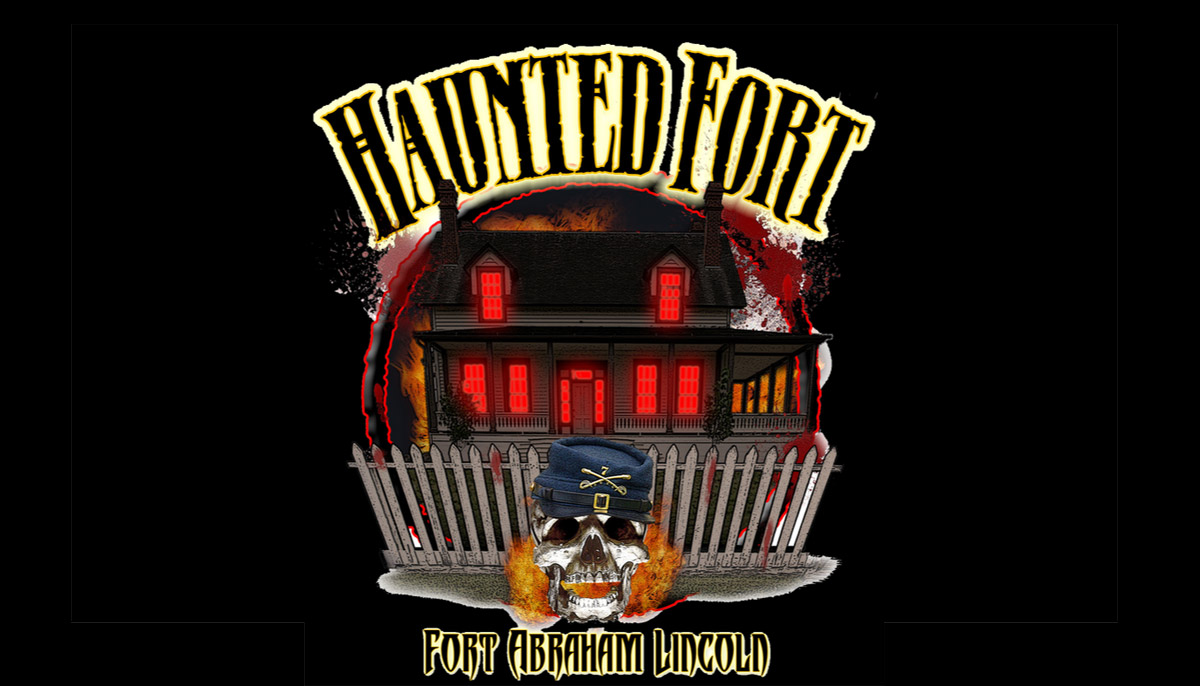 Fort Abraham Lincoln State Park in Mandan is a tourist hotspot for most of the year when thousands come from all over the country to take in the historical splendor.  That is until the Halloween season hits and this location becomes a total fright fest!  Celebrating its 18th year in scaring North Dakotans senseless.  All are welcome to venture out to Haunted Fort where you can try your bravest to endure four different haunted houses packed into one.  The Old Circus Freakshow, Custer Manor, Post Asylum, and Guard House II provide not so subtle levels of fear and horror that even some of the most veteran haunted attraction goers have been known to flee midway through.  Darkness Unleashed is a special night when there's no light at Haunted Fort and you have to endure the many terrors of the night in total darkness. If you're 21 years or older and survive the scariest night of your life, descend into The Cellar where you can enjoy a cold craft beer!
FrightFind It: Haunted Fort in Mandan, ND
Runner Up: Acres of Terror in Leonard, ND
More Top Haunted Houses in North Dakota
Welcome To Nightmares 101!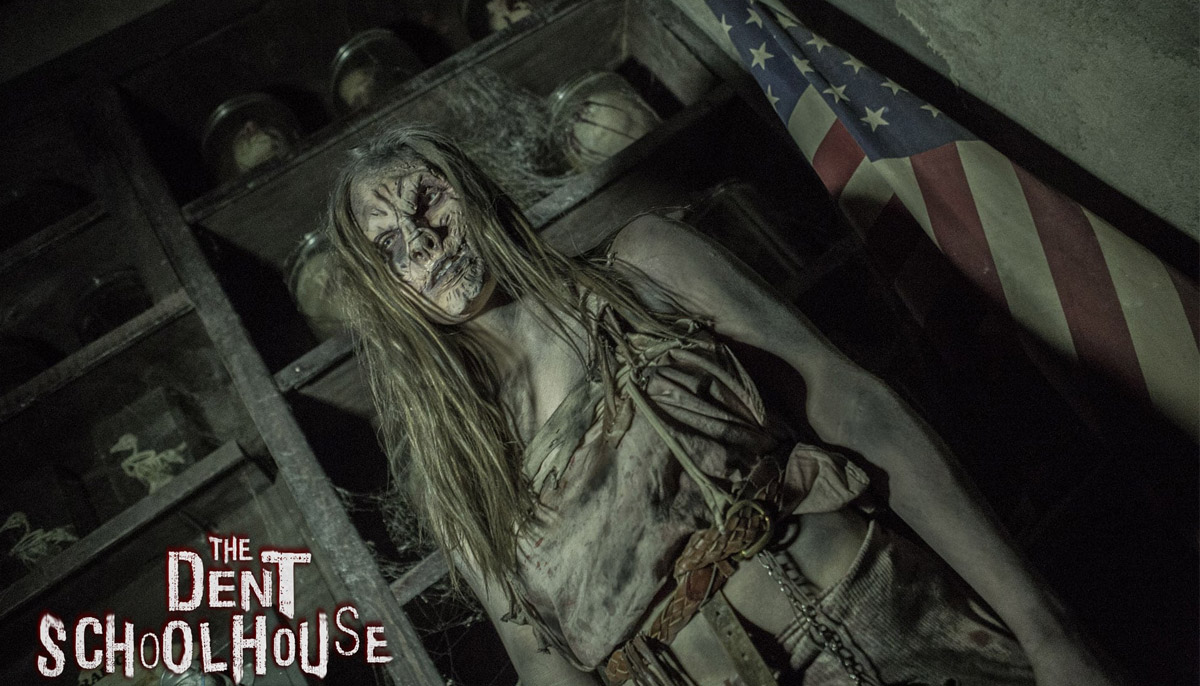 Selected by horror magazine icon Fangoria as one of the best haunted attractions in America, Dent Schoolhouse certainly does not disappoint.  Built in 1894, the schoolhouse was actually the site of a serial killer spree committed by the janitor all those decades ago.  A general admission ticket will grant access to you and your bravest friends, allowing you to roam through the halls all the while avoiding the most sinister and horrifying of creature creations in all of Cincinnati!  This haunted attraction also doubles as a real-life paranormal haunt due to the sordid history associated with the building. Paranormal groups and ghost tour bookings are an absolute must during the Halloween season and can be done by simple reservation.  Tickets are available for purchase now so come and get the finest in horror education!
FrightFind It: The Dent Schoolhouse in Cincinnati, OH
Runner Up: Haunted Hydro Dark Attraction in Fremont, OH
More Top Haunted Houses in Ohio
Where the Screams Are So Loud Even Kansas Hears You!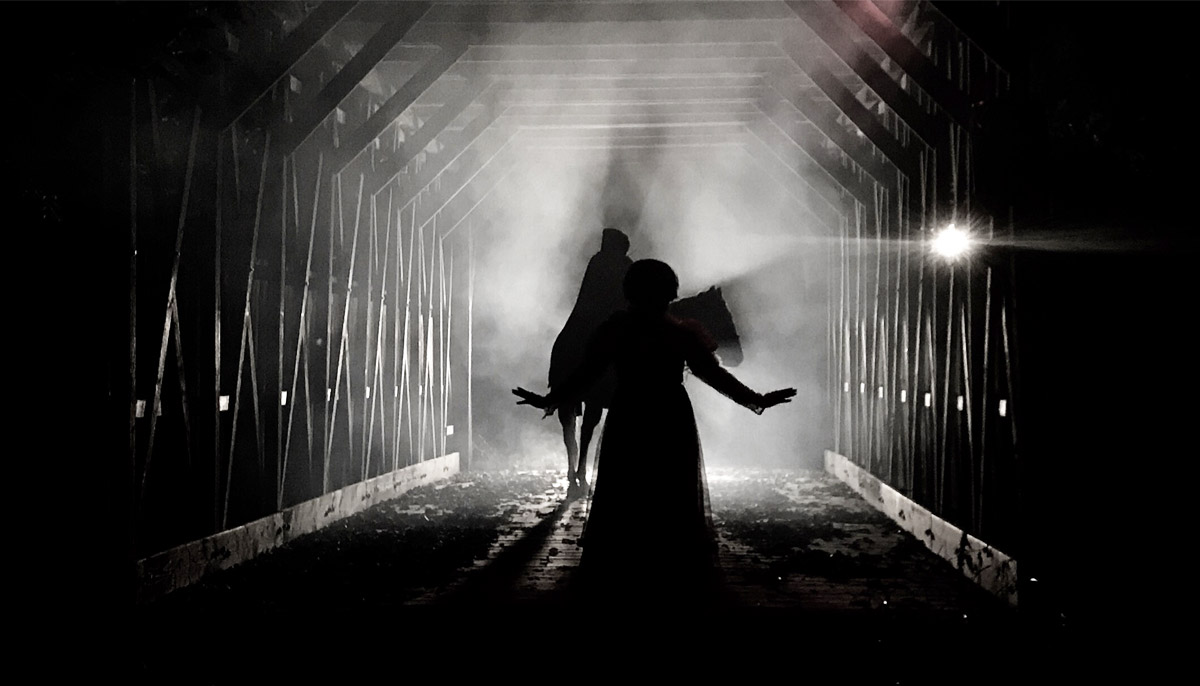 Over forty acres of bloodthirsty haunted attraction action highlight what is the largest haunt in the entire state of Oklahoma.  Open every single night during the month of October and more, Psycho Path offers up forty-four nights of absolute living hell to those brave enough to step inside and brace for the scares.  Haunting horror legends prowl about this massive outdoor haunt, looking to prey upon you and your friends.  Dodge them if you can, but let it be known some of the most psycho-possessed demon clowns prowl about this haunt seeking to steal your soul.  Psycho Path of Tulsa is one dedicated haunt, so much so that it even offers other special haunted events throughout the year.  Psycho Path is a can't miss if you're in Oklahoma and needing a scare!
FrightFind It: Psycho Path in Sperry, OK
Runner Up:  The Hex House in Tulsa, OK
More Top Haunted Houses in Oklahoma
The Capital City Of Hell On Earth!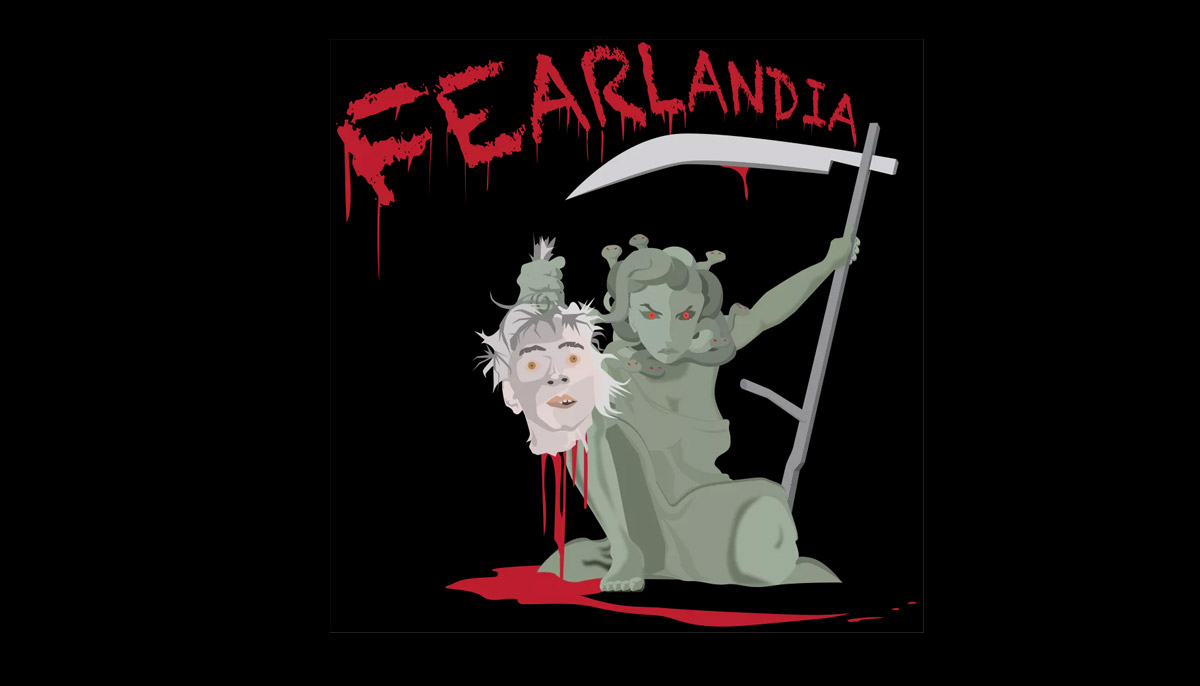 Ranked as one of the top haunted attractions for 2017 and 2018 by FrightFind, Fearlandia in southern Portland is without a doubt the capital of scares in the Pacific Northwest.  For 2019 they are serving up not one, but two haunted attractions for the price of one giving horror fans a double dose of what is to be surefire misery.  Oden's Eye takes you into the heart of Asgard, where an unlikely quest for Oden's greatest treasure has you dodging mythological creatures of all sinister types.  Into the Dark is the second half of the haunt that takes you on a twisted journey through complete darkness!  Step in something wet?  Hope it's water?  A spilled soda perhaps?  Bloody entrails from various humans the creatures of the night have devoured?  You'll have to brave up and find out for yourself.
FrightFind It: Fearlandia in Portland, OR
Runner-Up: Milburn's Haunted Manor in Hubbard, OR
More Top Haunted Houses in Oregon
If You Build It, They Will Die!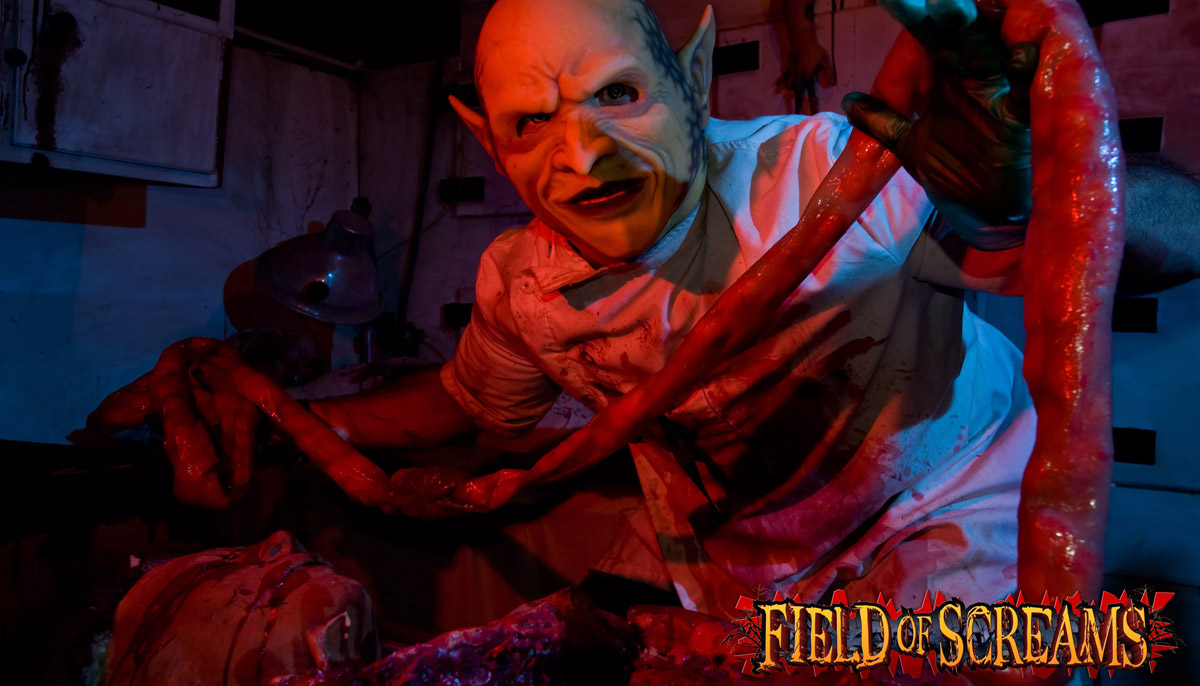 Named the Best Extreme Haunted Attraction by USA Today, the Field of Screams in Mountville outside Lancaster is the best of the best when it comes to haunted attractions in not only Pennsylvania but the entire United States! Four frightening feasts of fear are available to quench even the most scare-thirsty of horror fans!  Haunted Hayride takes you and your friends on the deepest and darkest journey into the night where a demented assortment of redneck pig butchers, psycho clowns, and demonic creatures of the night await your every turn.  Den of Darkness is over three stories and chock full of living nightmares.  Nocturnal Wasteland is a venture into a cavalcade of cannibalistic mutants so disgusting you may faint from pure fright!  Frightmare Asylum is a heart-pounding tour into the sick sad world of medical mishaps and malpractices so disturbing many people refuse to enter from pure fright.  The Field of Screams claims many souls, will yours be next?!
FrightFind It: Field of Screams in Mountville, PA
Runner Up: Haunted Hollow in Somerset, PA
More Top Haunted Houses in Pennsylvania
So Terrifying They Need Three Locations To Contain It!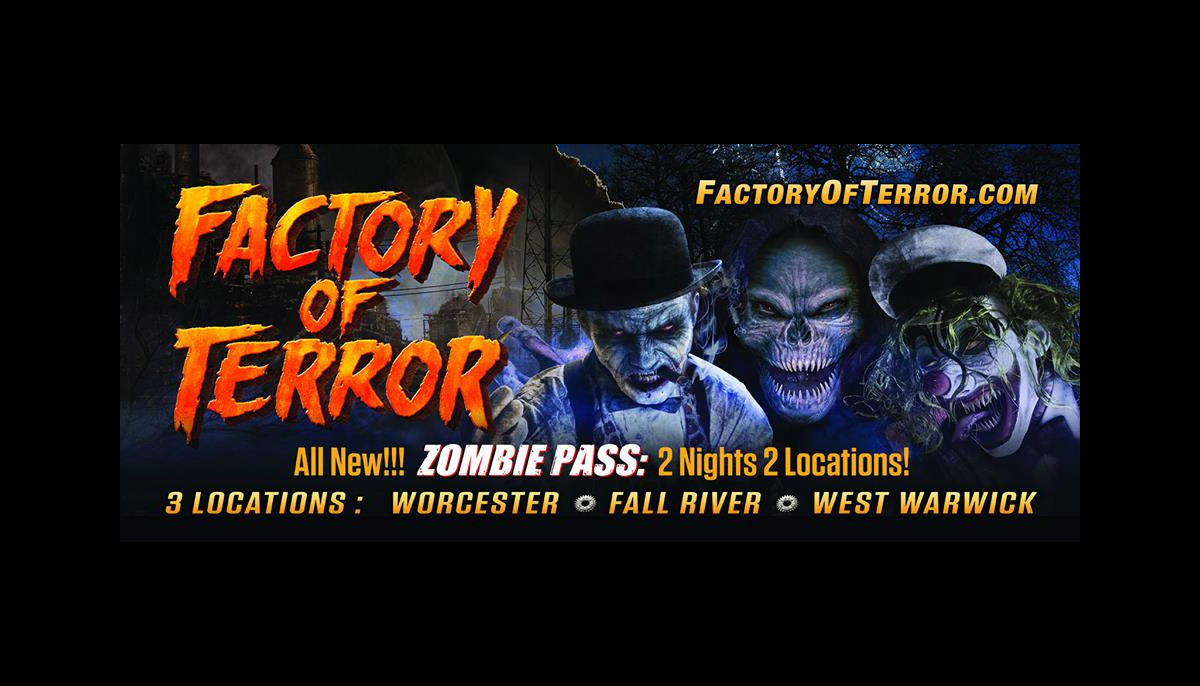 Factory of Terror based in Warwick, Rhode Island is so terrifying that two other locations in Worcester and Fall River are needed to contain all the frights!  Each separate site contains five haunted houses in one, however, each location is different. Phobia Mayhem confronts those who dare to enter it, where their darkest fears come to life!  Dracula's Hideaway will be having you crossing paths with the king of all vampires and his bloodthirsty minions.  Clown College 4D is anything but funny when you are up close and personal with the most disgustingly demented clowns ready to pounce. Special ticket combinations for locations and haunts are a value lifesaver for the haunted attraction junkie.  Five haunted attractions equal five times the fear and Factory of Terror is cranking it out by the hearse-load!
FrightFind It: Factory of Terror in Fall River, in RI
Runner Up:   Field of Screams in West Greenwich, RI
More Top Haunted Houses in Rhode Island
South Carolina Top Haunt: MadWorld
They Seek To Ruin Your Soul!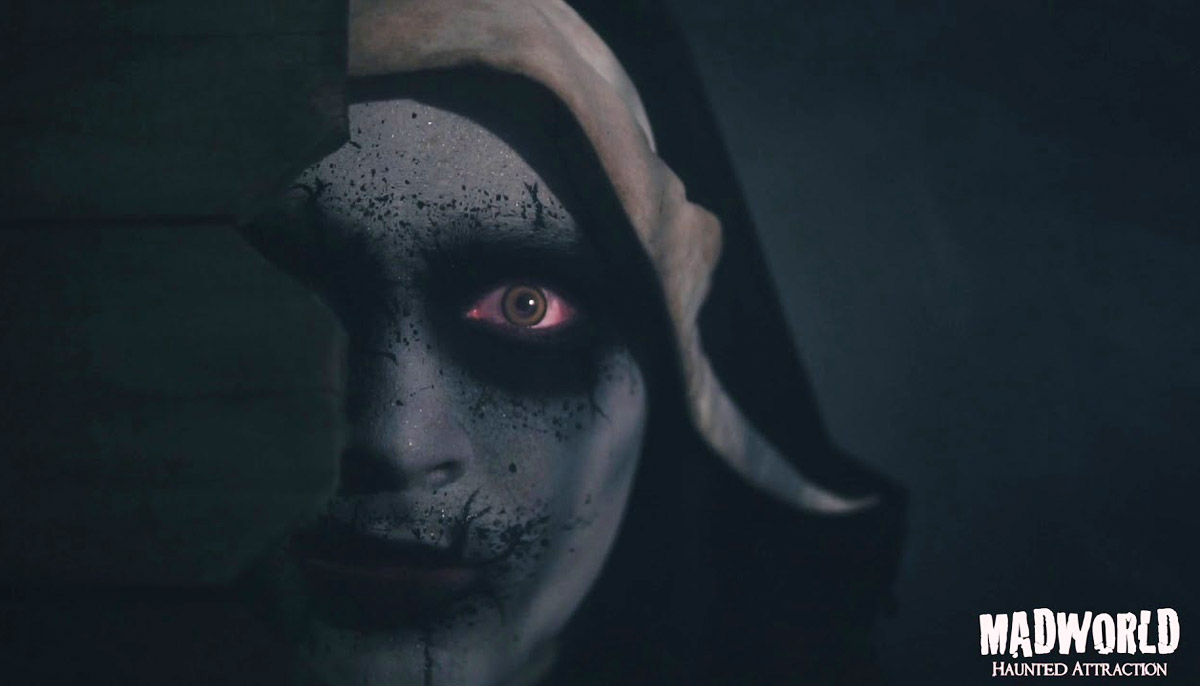 One of the most immersive haunted attractions in the entire state of South Carolina, MadWorld brings the scare factor to never before seen heights.  The Asylum, Clown House, The Prison, Zombie Brain Smash, and the Voodoo Experience are just a fraction of the haunted attraction frights served up at MadWorld.  The frighteningly real haunted characters prowling about are truly what nightmares are made of!  Gather your friends and see if you can dodge the likes of Valmoprh, a disgustingly foul and bloodthirsty vampire!  Do your best to hide from Gunther, a psychotic runaway clown who cares a larger than life ax looking for his next victims.  Escape rooms, brightly lit bonfires, carnival games for all, photo booths to capture your scare-face, and twisted face painting for kids, are highlights among this very un-dead nightlife at MadWorld!
FrightFind It: MadWorld in Piedmont, SC
Runner Up:  The Fear Farm in Lexington, SC
More Top Haunted Houses in South Carolina
South Dakota Top Haunt: Fear Asylum
Where They Bottle Your Screams and Sell Your Soul!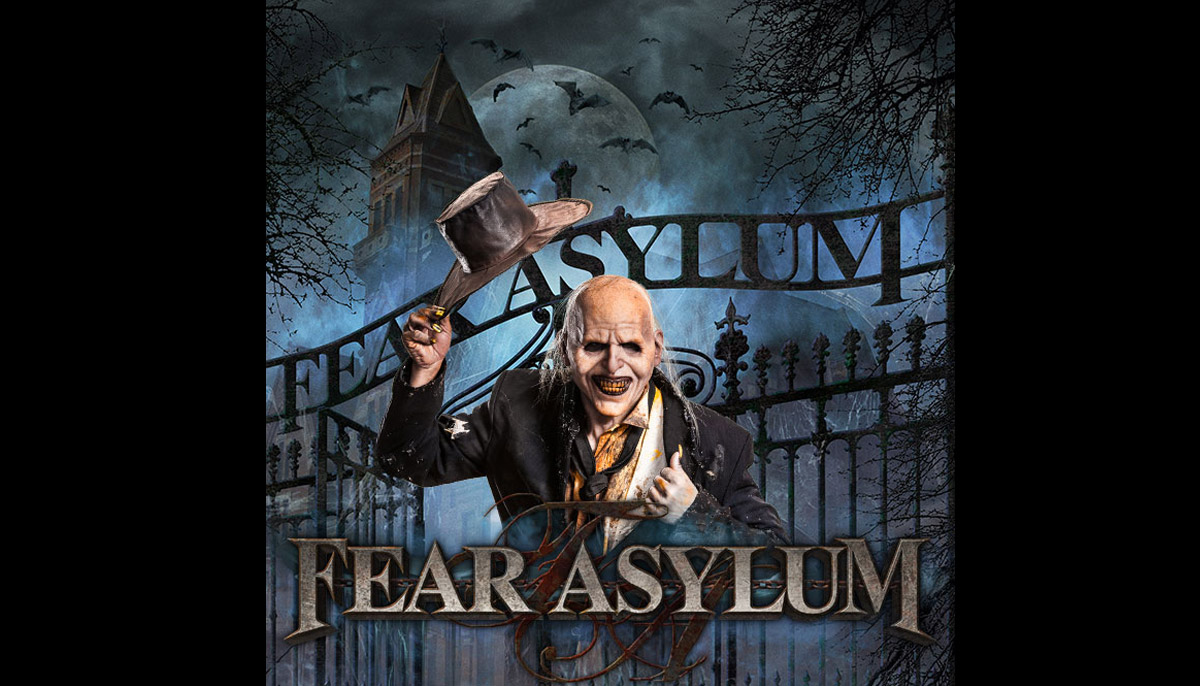 Considered to be the premier haunted attraction in the state of South Dakota, Fear Asylum is looking to serve up the best scares possible.  Celebrating more than a decade in the haunted attraction business, the Fear Asylum has enjoyed tremendous success and this is due soul-ly to the special effects department who goes all out in making sure they're doing horror right.  Gory, graphic, gruesome, and violent are just some of the many descriptions used by previous attraction goers who have walked away with nightmares for weeks!  Journey through the asylum and prepare to cross paths with disfigured patients with a taste for human flesh.  Turn corners and try your best to not get trapped by some of the most demonically shaped monsters to be found this side of Hell itself.  Do you have what it takes to brave this asylum of fear, pain, and terror?!
FrightFind It: Fear Asylum in Brookings, SD
Runner Up: Terror in the Dark in Rapid City, SD
More Top Haunted Houses in South Dakota
True Terror Lives Here!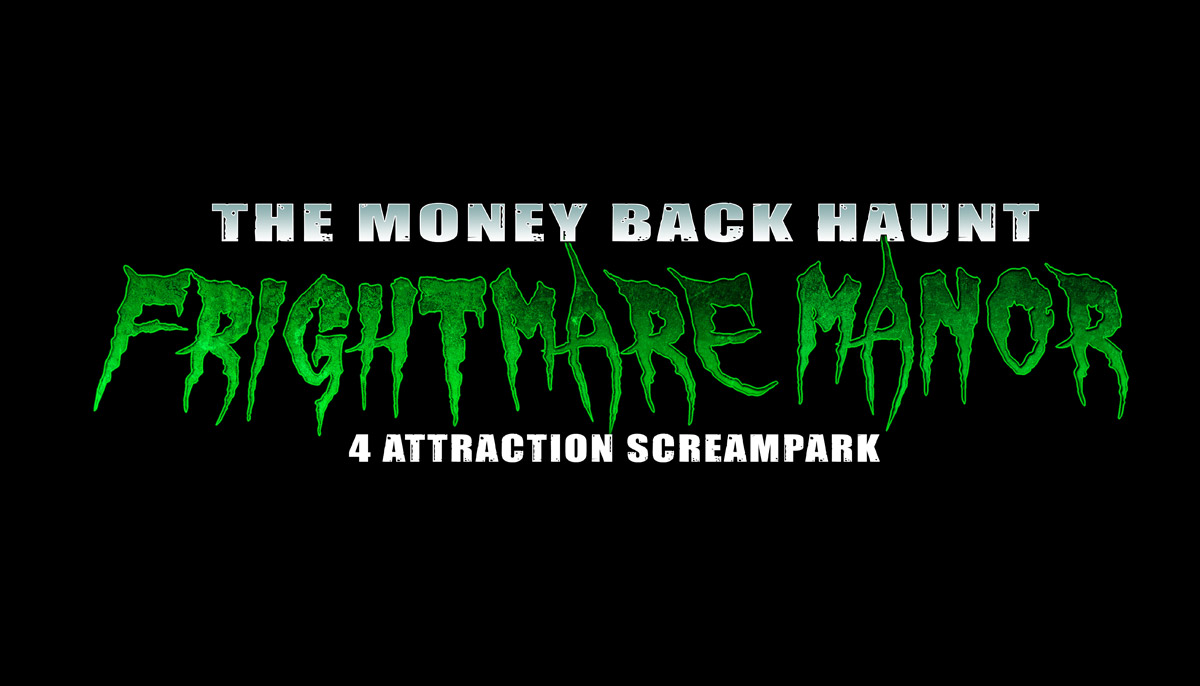 Ranked #6 Scariest Haunted Attraction by U.S. City Traveler, Frightmare Manor in Knoxville is the most notorious haunted attraction in all of Eastern Tennessee.  Spanning over twenty plus acres containing three of the most haunted houses in southern existence, Frightmare Manor is a true king in horror. Backwoods lets you get a terrifying glimpse into a real-life body farm and its unholy harvest.  Rage introduces you to a chemically induced nightmare you'll never wake up from.  Carnevil contains a cavalcade of clowns, and we're here to tell you…they aren't funny.  Special note for the Frightmare Manor Challenge, a grueling test of horror where you can receive your money back and your picture on their official "survivor wall", but be forewarned that honor has only been achieved by few!
FrightFind It: Frightmare Manor in Talbott, TN
Runner Up: Dead Land in Lebanon, TN
More Top Haunted Houses in Tennessee
Shudder.  Scream.  Faint.  Repeat.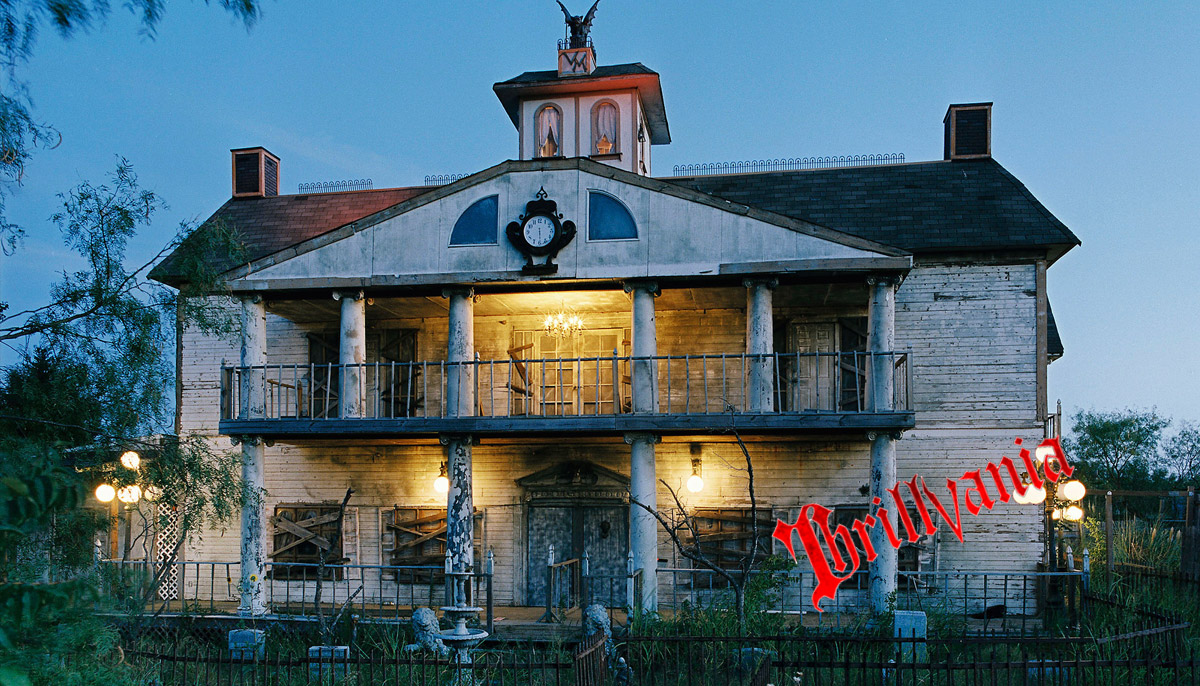 Chosen by the Travel Channel as one of the Scariest Haunted Attractions in the United States, Thrillvania is certainly bringing the scares to the Dallas area.  Standing and sprawling on over fifty terrifying acres, this eerie attraction features three official haunts combined into one supremely haunting experience. Trail of Torment is a terrifying traipse around in the dead of night where only the crazy brave can survive.  House of Clowns is anything but a happy atmosphere as you try to outmaneuver bloodthirsty clowns with wicked smiles on their faces.  Or as one reviewer put it, "this place is way more terrifying than Alcatraz was!"
FrightFind It: Thrillvania in Terrell, Tx
Runner Up:  Cutting Edge in Fort Worth, TX
More Top Haunted Houses in Texas
If You Scream In The Forest, Do The Trees Laugh?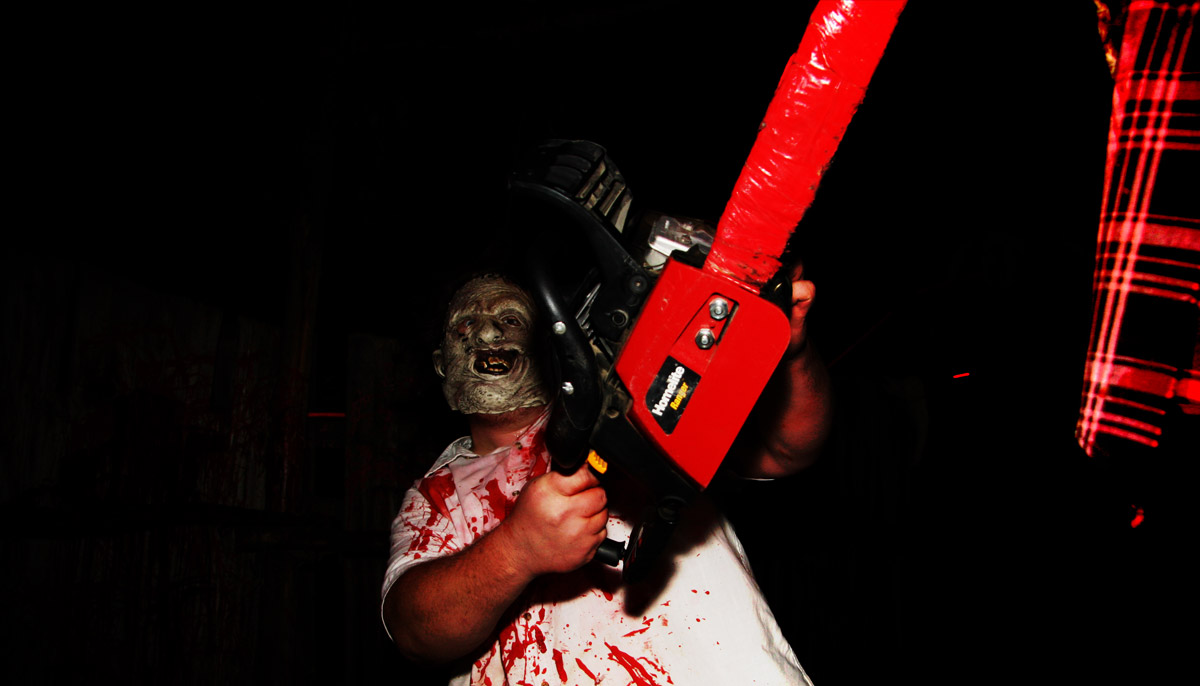 The only thing scarier than venturing out into a forest late at night is doing it in a haunted one!  Haunted Forest is just south of Salt Lake City and brings about nightmares to unsuspecting attraction goers by the hundreds every night.  Tortured hillbilly redneck clowns and bloodthirsty demonic creatures are the supreme scares here as you and your friends do your best to dodge them in this 1,000,000 square foot haunt!  Celebrating thirty years in the business of scaring you senseless every Halloween season, the Haunted Forest is one you'll never forget, or forgive after they terrorize you all night long!
FrightFind It: Haunted Forest in American Fork, UT
Runner Up: Nightmare on 13th in American Fork, UT
More Top Haunted Houses in Utah
Need Directions To Stay Alive?  Just Dead North!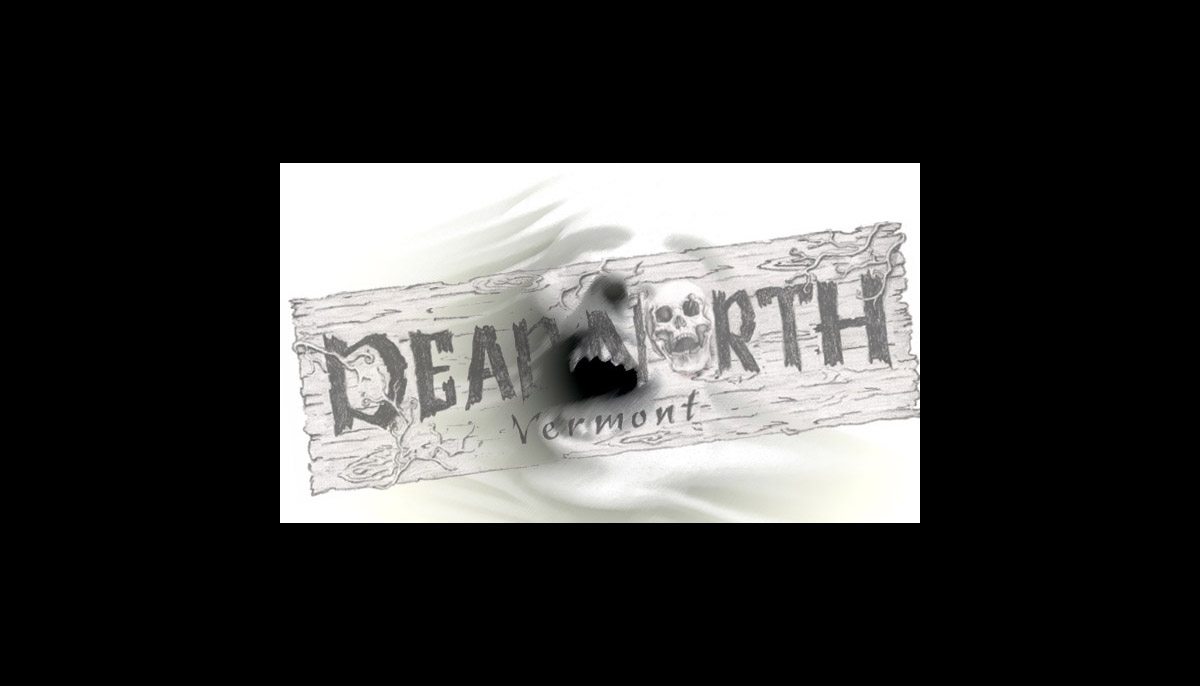 Clocking in at over a mile long, Dead North is the ultimate farmland in terror.  Grim reapers bear down on you with razor-sharp scythes.  Disfigured psychopaths give chase to unsuspecting attraction goers.  Chainsaw-roaring madmen are hellbent on giving you and your friends the scariest night of your life!  And did we mention this is over a mile long?  Fan reviews of this haunted attraction crowd-pleaser have documented that even the most seasoned veteran of such frights have tapped out midway through this march into madness.  Creepy Farm is a "lighter" haunted attraction aimed at younger people who just can't handle the terrors that Dead North offers!
FrightFind It: Dead North in Danville, VT
Runner Up: Nightmare Vermont in Essex Junction, VT
More Top Haunted Houses in Vermont
Looking For Lambs To Slaughter!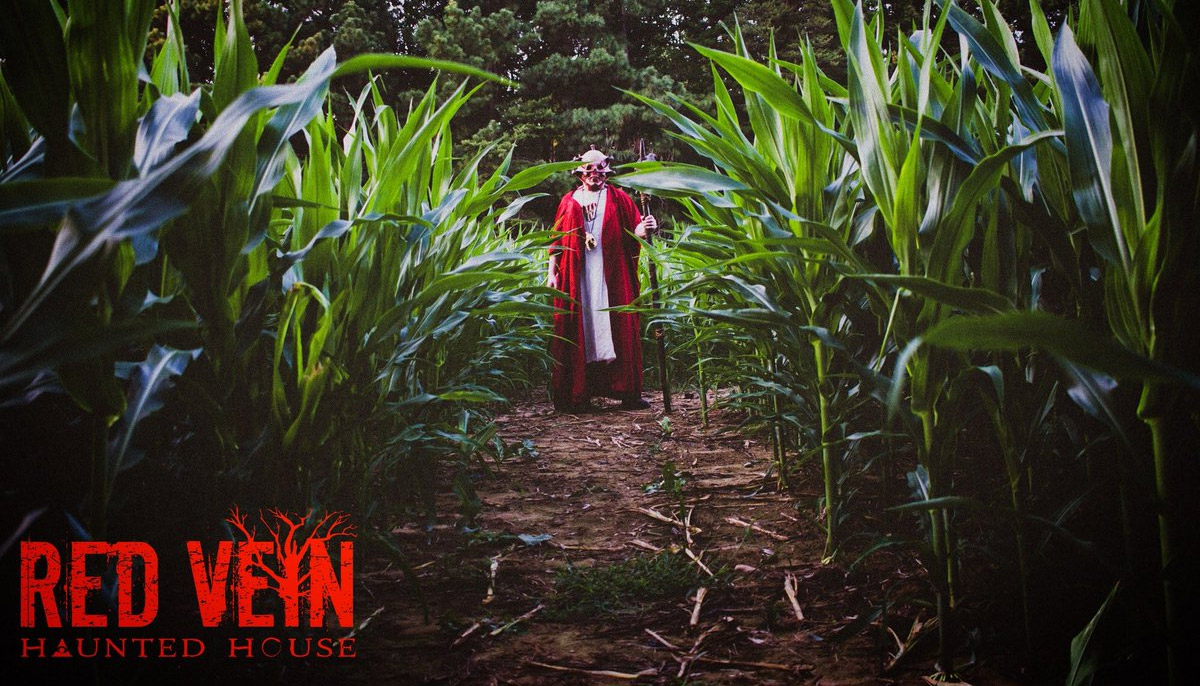 A witch's curse from the 1500s carries all the way over into 2019 as the Red Vein Haunted House in Richmond brings to you a more atmospheric haunted attracted.  Blended and inspired by true-life events combined with modern-day special effects and sets, Red Vein Haunted House doesn't rely on chainsaws or knife-wielding clowns to make you scream. Rabbits Cry Field is an absolute corn maze must for those who want to get to know their vocal cords a little better.  The Redvyn Asylum will open its doors to the living and give attraction goers a firsthand look at the mentally insane and just how deep their unslaked depravities go.  The Lambs To Slaughter is an 18+ experience that you must sign a waiver to participate in…and that's as much as we will give away on that truly terrifying experience for only the bravest of the brave!
FrightFind It: Red Vein Haunted House in Ashland, VA
Runner Up: Haunted Nightmares in Winchester, VA
More Top Haunted Houses in Virginia
Just How Loud Can You Scream?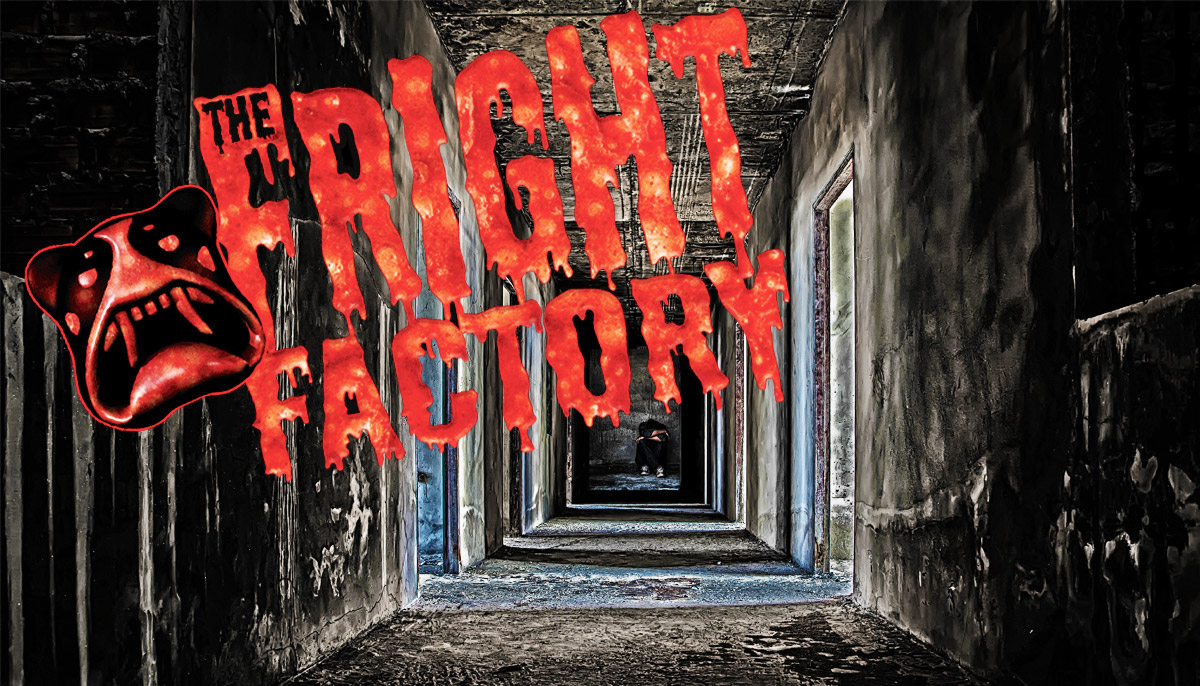 Quite possibly one of the most tortured inspired haunted attractions on the planet, Fright Factory in the unsuspecting town of Buckley, has been harboring a not so friendly secret. Consider yourself to have been warned about stepping inside this frightful abode full of what is quite possibly Hell's rejects themselves.  Hallways drenched in human blood, entails adorning the walls, and the most terrorizing horror hounds giving you a true horror chase the likes of which you have never seen before.  Ever wonder what sound your voice makes after it gives out from screaming?  You'll find out firsthand if you're brave enough to endure this haunted attraction from Hell.
FrightFind It: Fright Factory in Buckley, WA
Runner Up: Nile Nightmares Haunted House in Mountlake Terrace, WA
More Top Haunted Houses in Washington
Real Asylum. Real Fear. All Abomination.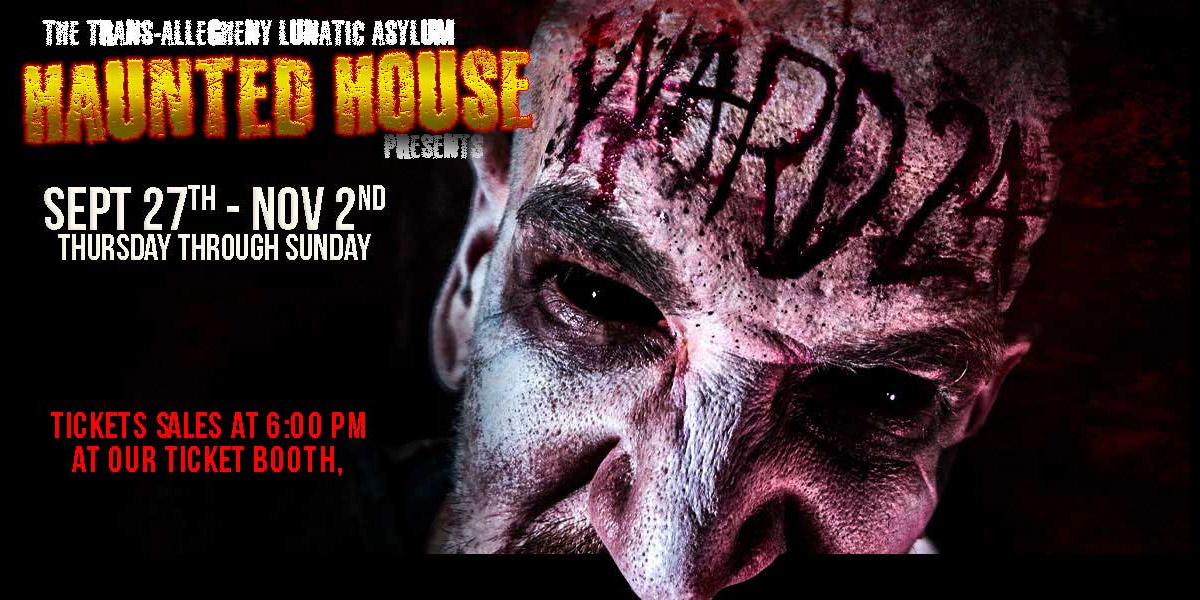 Set inside the real Trans-Allegheny Lunatic Asylum, the Asylum is taking that haunted attraction experience to a whole new and disturbing level.  Legitimately haunted by former asylum patients from its bloody past, the Asylum is ratcheting up the real-life fears to give you, even more, to scream about!  Tour through the tortured hallways of the past and experience firsthand the untold terrors contained within the Asylum!  What's that clawing sound?  Is it a tortured patient trying to flee?  The real-life Shadow Man coming for his next victim?  Or maybe that's the sound of your own heart trying to escape your chest!?!?
FrightFind It:  The Asylum Haunted House in Weston, WV
Runner Up: Fright Nights in Daniels, WV
More Top Haunted Houses in West Virginia
Not your typical CheeseHeads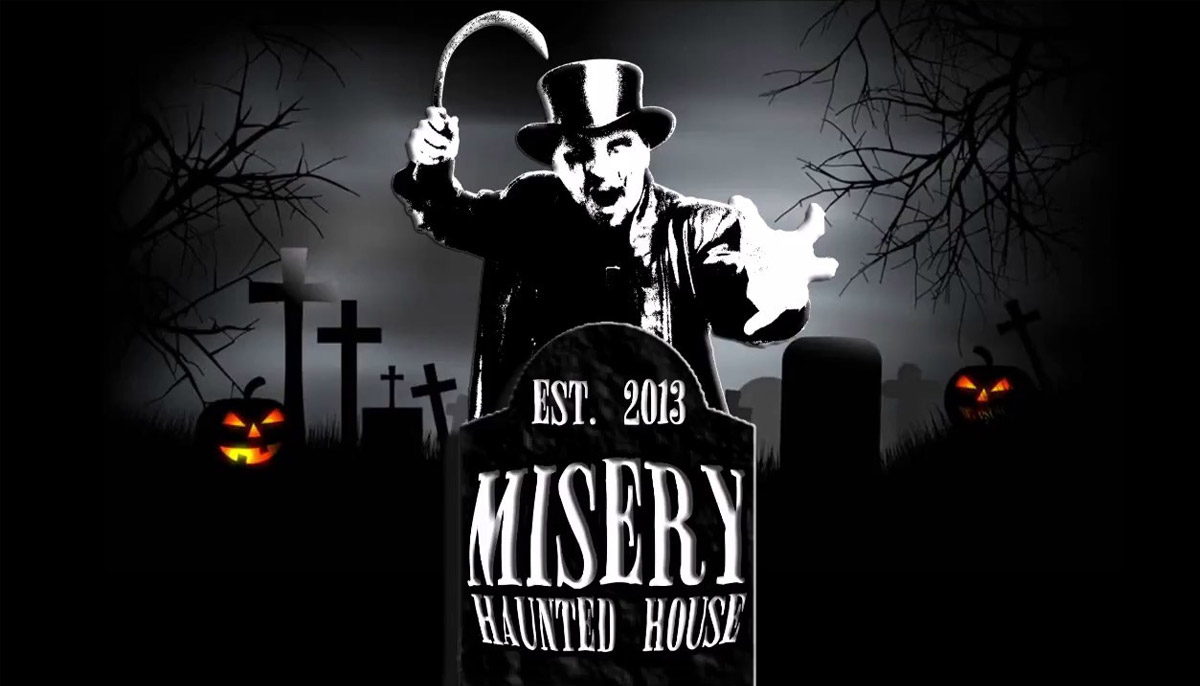 Tapped as one of the top-rated haunted attractions in Wisconsin for five years in a row, Misery Haunted House is changing up the theme this year.  Bringing in some of the best and scariest horror talents and artists that they can find, this year they challenge you and your bravest friends to "Escape the Deep" with their haunted pirate theme.  Surfacing from the deep of Davey Jones's Locker itself, sea creatures and hidden ocean horrors will be upfront and very personal with you.  Twisted pirates of the demonic persuasion will be around every corner to ensure that no good scream goes to waste this Halloween season!
FrightFind It: Misery Haunted House in Berlin, WI
Runner Up: Green Bay Fear in Green Bay, WI
More Top Haunted Houses in Wisconsin
Elm Street Has Nothing On Them!

For more than thirty years, the Nightmare on 17th Street has been scaring the resident of Cheyenne senseless and this Halloween season it will be no different!  The building used as this modern-day house of horrors is an actual haunted location with a sinister past. Claustrophobia is the name of the horror game here as you and your friends muster up all the courage you can to brave over fifteen different blood-drenched, gore-filled, and spooktacular scenarios of demonic proportions.  As one emotionally scarred haunt goer said, "I was so scared that I couldn't even make it past the first room!"
FrightFind It: Nightmare on 17th St in Cheyenne, WY
See all our Haunted Houses & Places in Wyoming