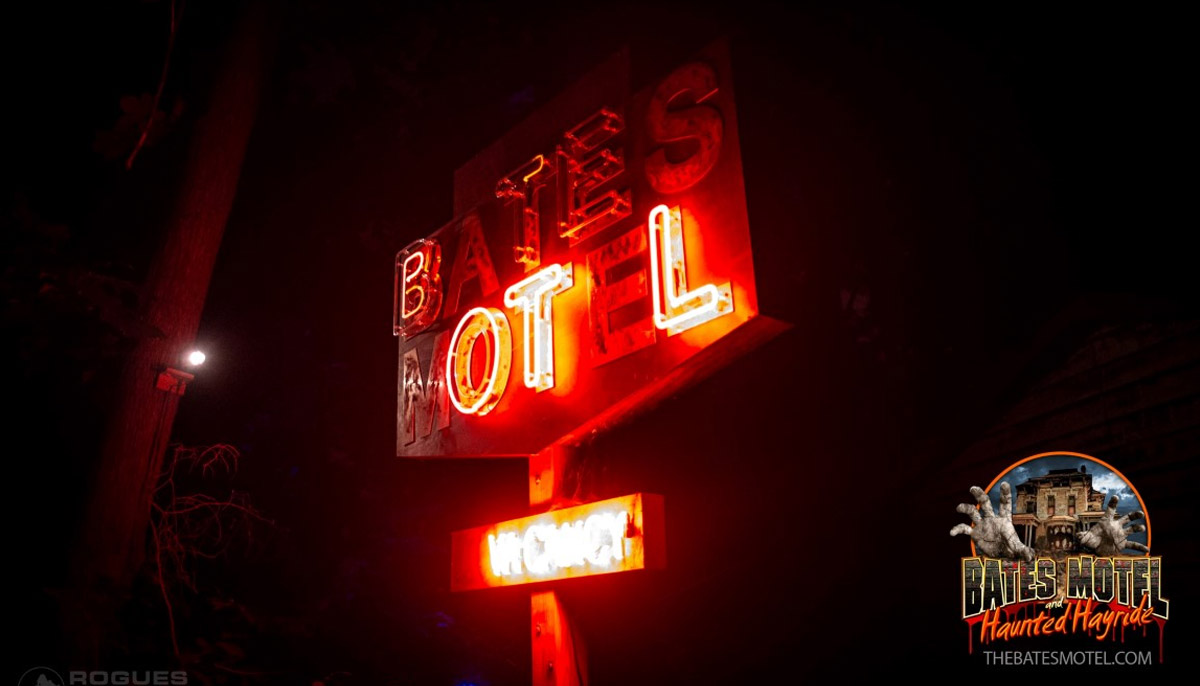 Step into the eerie world of the Bates Motel and Haunted Hayride, where terror and mayhem await you! Recognized as one of America's top haunted houses, the Bates Motel is a hair-raising experience like no other. Prepare to be terrified by the incredible attention to detail, spine-chilling special effects, and spine-tingling acting.
The Bates Motel 2023
Your journey begins as you enter the Bates Motel, a haunted attraction renowned for its high startle scares and heart-pounding action. Levitating spirits, mysteriously following pictures, and custom animatronic props will leave you breathless with fear. This Halloween, immerse yourself in a world of horror that will test even the bravest souls. This isn't your typical haunted house; it's a fully immersive, up-close, and personal encounter with the macabre.
Timed ticketing ensures that you secure your spot at the Bates Motel, so make sure you reserve the date and time that suits your courage best. Prepare yourself for an experience beyond your darkest nightmares, with digital soundtracks, haunting lighting, and startling special effects that transport you to another time and world.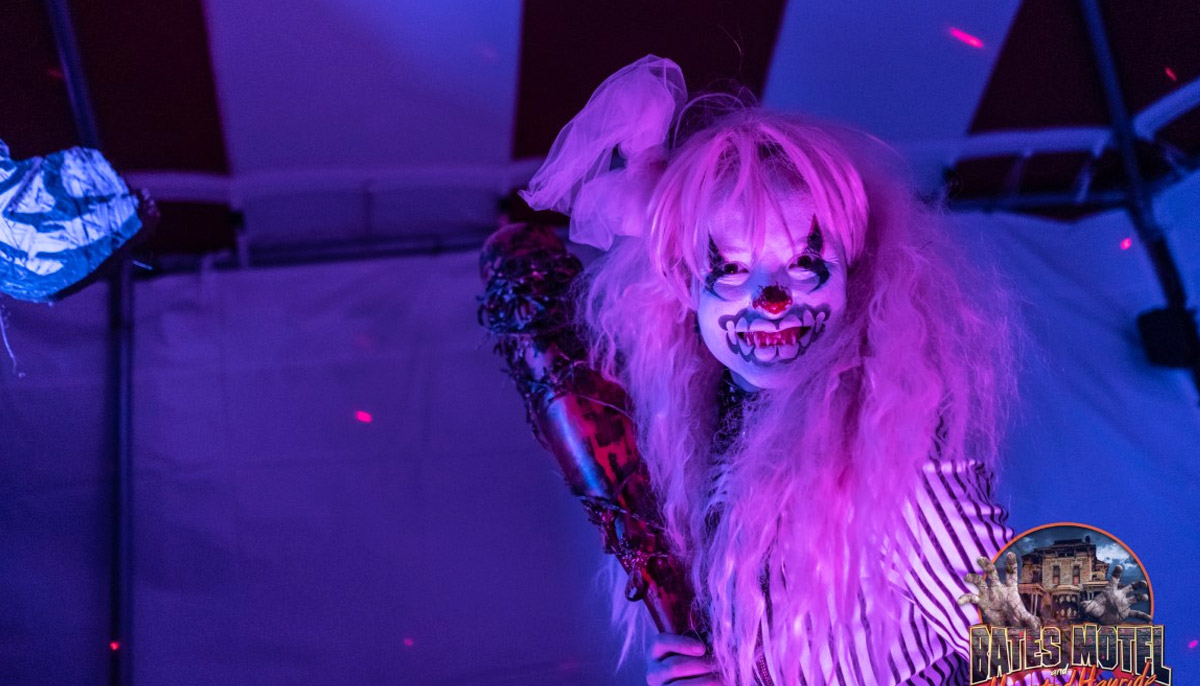 The screams don't end at the Bates Motel – immerse yourself further in terror with the Haunted Hayride at Arasapha Farm. For over 32 years, visitors have been terrified by the amazing props, extraordinary makeup, and great actors featured on this 25-minute horror ride. CNN Travel, USA Today, and other national publications have hailed it as the number one haunted attraction in America. Brace yourself as you venture through the towering forest, surrounded by gigantic sets, monstrous creatures, and explosive pyrotechnics that rival a rock concert.
But that's not all! The 2023 season brings even more fear-inducing scenes to the Haunted Hayride. Picture an entire wild west town with 15 buildings and a multitude of animatronics that will leave you trembling with fright. Prepare to have your bravery tested like never before as you traverse spine-chilling sets that will strike fear into the depths of your soul.
Please be advised that the Bates Motel and Haunted Hayride are not recommended for children under 8 or individuals with heart conditions. Enter at your own risk and prepare for unimaginable terror that will linger long after you leave.