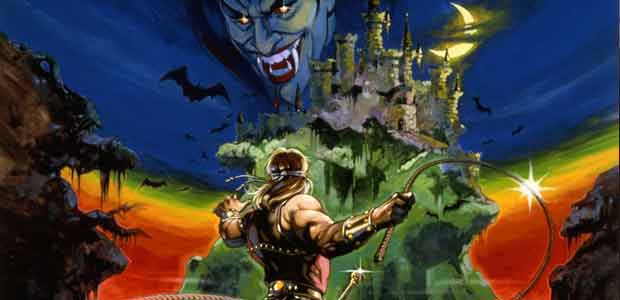 I know what you are thinking: the Super Mario Bros movie sucked! And what about the Double Dragon Movie? Surely a good video game adaptation will never be any good, right? We can't promise you anything, but Netflix is going to try really hard to break the curse with its Castlevania animated series coming out later this year. They feel so good about it that they already green-lit season two for 2018. Did we mention that it's going to be gory… reaaaallllllyyy gory?
The word in the castle of Netflix is that the series "is not for kids" and it will be super violent. We're in!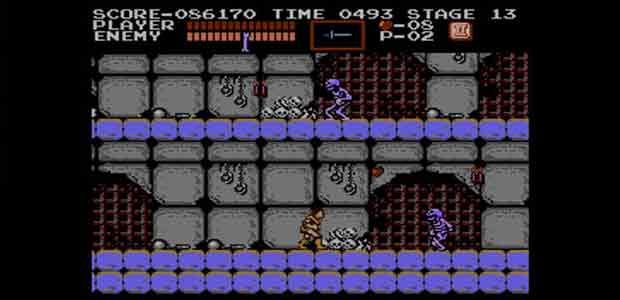 Just in case you haven't dusted off your Nintendo in a while, here's a refresher. Castlevania, released in 1986 by the Japanese entertainment company Konami, is about a family of vampire hunters (The Belmonts) and their relentless pursuit to kill Dracula. 100 hundred years after they kill him, Dracula is resurrected and the Belmont descendants have to kill him again. This went on until the last game from the franchise in 2015.
The evolution of Castlevania
Series producer, Adi Shankar, of Dredd and The Grey, says that it has a "Game of Thrones vibe to it." Intriguing! He also states:
I'm personally guaranteeing that this is going to be the best f–king video game adaptation ever made to date. I've seen it, and it's f–king amazing. – Producer, Adi Shankar
When will Castlevania premiere on Netflix?
2 seasons at 4 episodes each have been confirmed. Each episode to be 30 minutes in length.
The first season will land on Netflix in late 2017 with no official date. The second season begins in 2018.
Who will battle Dracula in the Neftflix Castlevania series?
Rather than stick with some of the previous Castlevania characters, it's been said the series will introduce a new Belmont clan character. Plans for other characters are still in development, so it's safe to hold out hope to hear from Alucard and John Morris in the series at some point. Adi Shankar has confirmed the story will be based off of Castlevania III: Dracula's Curse.
Ready your whips, daggers, swords, cudgels, and "special weapons." It's going to be a blood bath.
Mankind ill needs a savior such as you.