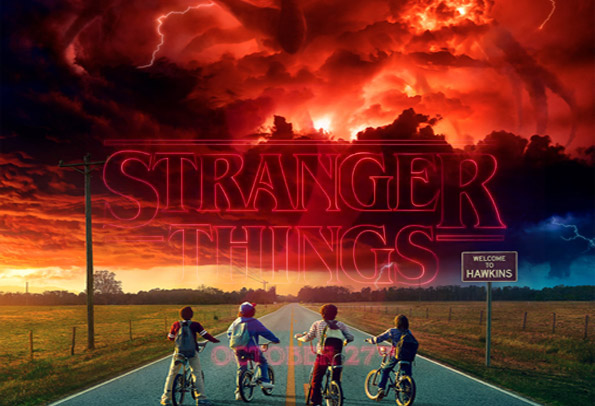 Stranger Things season 2 is set for its Netflix release on October 27th. This Halloween season is shaping up to be quite the ruckus complete with an October Friday the 13th.
The 2nd Stranger Things season promises to be darker and scarier with a new plot and a "bigger, sinister entity." The new season will be set a year later in the town of Hawkins, Indiana, in 1984. Producer Shawn Levy said, "The threats to Hawkins and to our characters are bigger, darker, often times scarier," in an interview with The Hollywood Reporter.
Stranger Things Season 2 Teaser
Stranger Things teased the release date with the crew riding their bikes toward an ominous cloud on Twitter.
Some doors can't be closed. #StrangerThings2 arrives on October 27. pic.twitter.com/NALL5HQalg

— Stranger Things (@Stranger_Things) July 11, 2017
New Characters in Stranger Things Season Two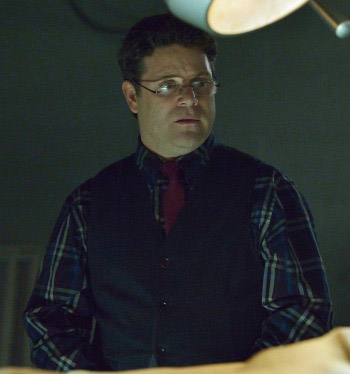 New characters will be joining the cast and Wil Byers' group. Sean Astin (The Goonies & LOTR) will play Joyce Byers' (Winona Ryder) love interest. Paul Reiser (Aliens) plays Dr. Owens, "a high-ranking member within the Department of Energy on a 'clean-up' assignment who is tasked with containing the events of last year." Linnea Berthelsen also joins the cast as Roman, a young woman that comes to Hawkins after hearing about the events that happened in season 1.
Sadie Sink and Dacre Montgomery are a newly introduced step-sibling team that look to add some tension to the group. Sink plays Max who befriends the boys while Billy (Montgomery) does the opposite. The first episode of season two is titled Mad Max which appears to feature Max's character heavily.
Will Barb return to Stranger Things Season Two?
Unfornately, Barb will not be returning to Stranger Things Season Two. Yep, you read that correct, there will be no #JusticeForBarb. However, there will be some attention paid to the public outcry of the campaign that asked "What about Barb?" David Harbour, who plays Sheriff Hopper, added, "The question and the feelings that Nancy has that no one ever cares about her friend Barb, are very much present in the beginning of the season." #RIPBarb.
Stranger Things Season Two Poster
Netflix also released the Season Two poster confirming the release date. Mark your calendars. It has sort of a Mist meets Close Encounters meets Goonies meets ET meets Stephen King meets Spielberg meets… I think it's time to go re-binge the first season.