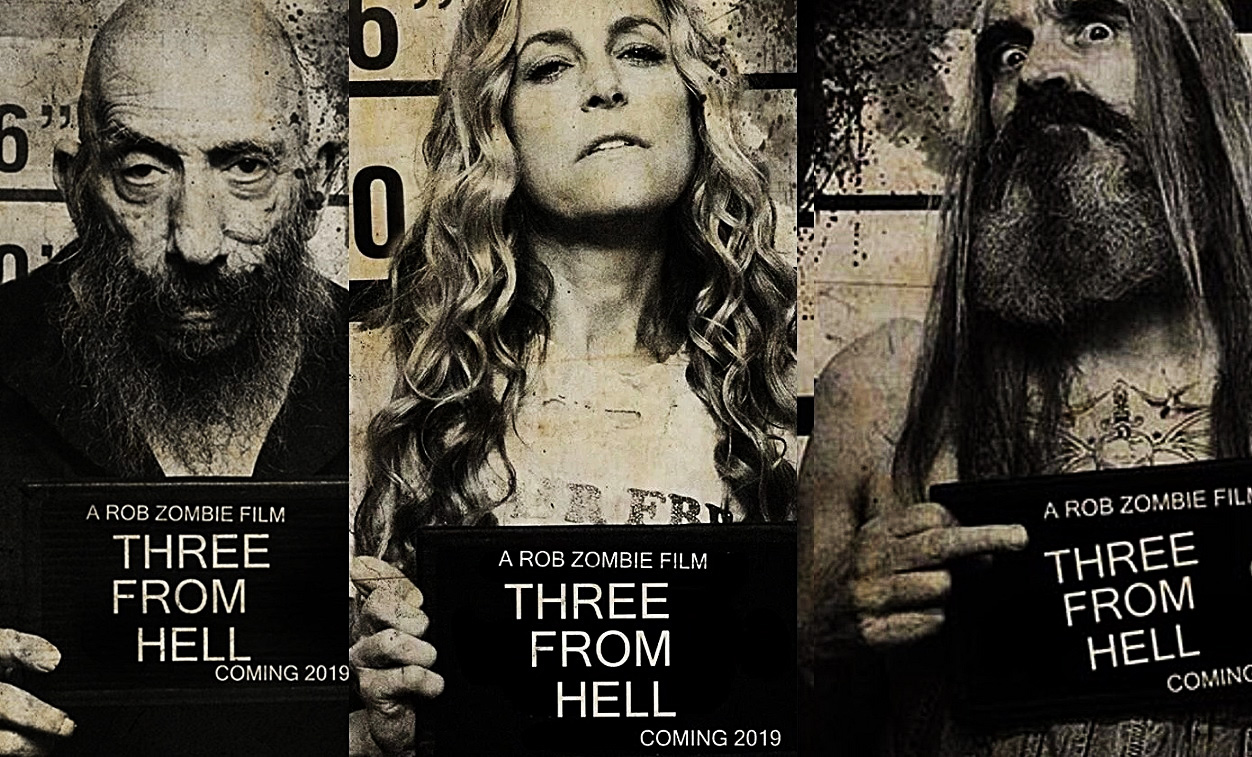 In the summer of 2005, heavy metal artist-turned-horror director Rob Zombie shocked audiences with a follow-up to his cult independent film House of 1,000 Corpses by unveiling a new terrifying masterpiece titled, The Devil's Rejects. Fourteen years later, this horror classic is getting a much-needed sequel and here is all you need to know about his much-anticipated film, Three From Hell!
When is Three From Hell coming to theaters?
Mark your calendars horror film fans because Rob Zombie has confirmed Three From Hell's release to be in September 2019. With a release date so close, the film has officially been confirmed as being completed! That's right it is "in the can" as Hollywood film insiders say. Filming on the horror thriller finished last year and Zombie has been fine-tuning the film to the perfect pitch that only horror fans can appreciate.
The Cast of Three From Hell
The sequel has officially been titled "Three From Hell." For those familiar with The Devil's Rejects (an absolute must see for any serious horror fan), the lead characters of Otis Driftwood (Bill Mosley), Baby (Sherie Moon Zombie), and Captain Spaulding (Sid Haig) met their presumed fates in a fierce, Freebird-themed gunfight with police. As the title somewhat implies, the trio has somehow returned and are back to seek vengeance with hellfire and fury! A leaked series of piecemeal photos and footage scraps leaked by Zombie show that the unholy trio may have to endure some sort of violent stint in prison for their sadistic crimes, however, Zombie has worked incredibly hard to keep the plot of his film under the strictest of wraps.
One of the more exciting points of Zombie's previous films is the number of cameo and character actors who appear on the screen. Zombie is not only a horror cinephile but also a cinema historian in general, and he's made sure to pack Three From Hell with some of Hollywood's most memorable actors and actresses including Danny Trejo, Clint Howard, Dee Wallace, Richard Brake, David Ury, Sean Whalen, Richard Riehle, Barry Bostwick, and Chaz Bono, just to name a few!
Some fans have speculated at Zombie's date of the film release approaching. Fans will be happy to know that the film has already been submitted and approved the MPAA (Motion Picture Association of America) with a hard "R-rating" for "strong sadistic violence throughout, adult language throughout, adult sexual content, and graphic nudity". Horror fans can't wait as Three From Hell debuts September 2019!
Where's the Three From Hell Trailer?
Rob Zombie himself announced that the Three From Hell trailer is coming shortly on Facebook. How shortly? See below.
Update (6/10/19) – The first 3 From Hell Trailer is released. Watch the 3 From Hell Trailer on Youtube.