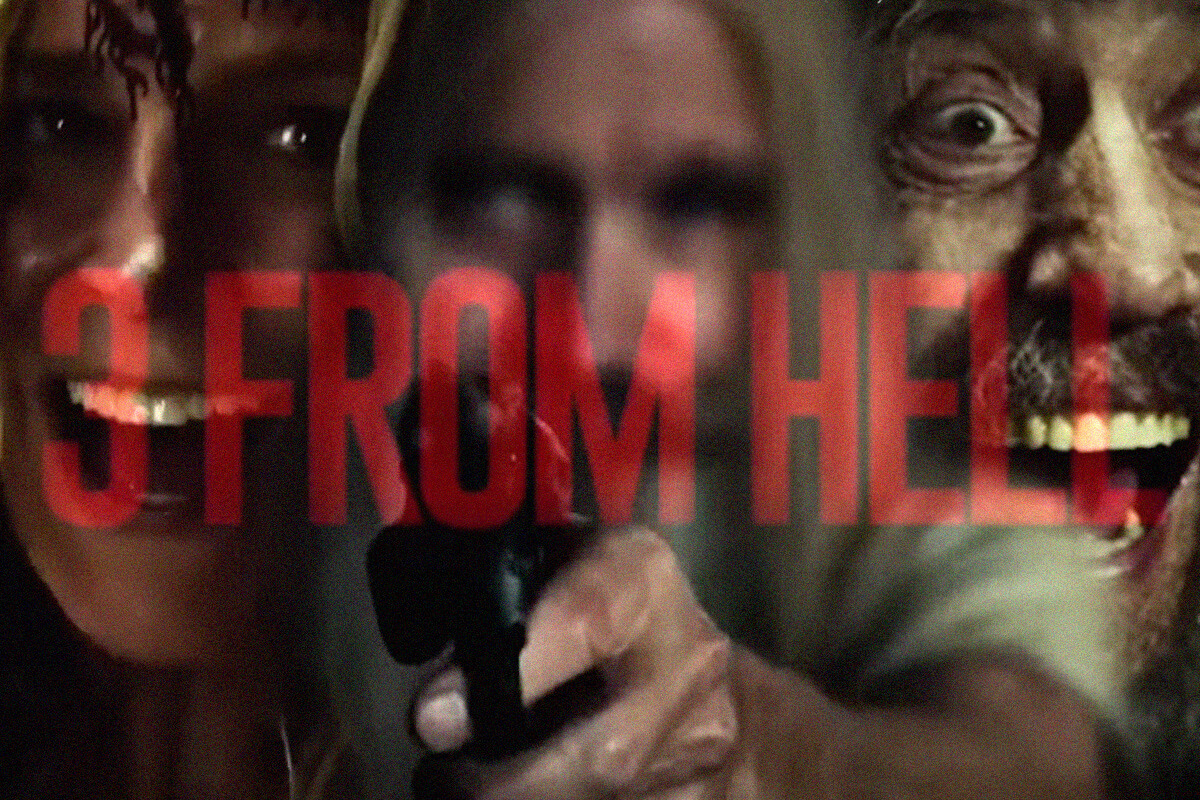 It's finally here…Again! Rob Zombie has released the full-length 3 From Hell trailer with more gore and clown hell than ever.
New: Watch the first 3 From Hell full-length trailer
3 From Hell Teaser
Rob Zombie had previously been counting us down to the first look at 3 From Hell. Coming to theaters in September 2019, Rob Zombie teased the below first look of his latest horror installment, 3 From Hell.
Featuring the returning cast of Sid Haig (Captain Spaulding), Bill Mosely (Otis), and Sheri Moon Zombie (Baby) alongside new additions of Richard Brake, Danny Trejo, Kevin Jackson, Jeff Daniel Phillips, and many more. 3 From Hell has an "R" rating and is hitting theaters in September of 2019.