Overview
New Orleans is a supernaturally charged city with a heterogeneous mixture of life, death, soul, voodoo, and the outlying occult.  Centuries of ships and sailors from all over the world have come to this bustling port city engaging in everything from commerce and cutthroat behavior, to trade and ceremonial magic.  Over time such behaviors have resulted in thousands and thousands of people from all over the world having their final resting places being carved out deep in the Louisiana soil. One of the more haunted cemeteries in the city is St. Louis Cemetery No. 1 where the sightings are so frequent that it closes even before sundown due to all the activity.
Is the St. Louis Cemetery No. 1 Haunted?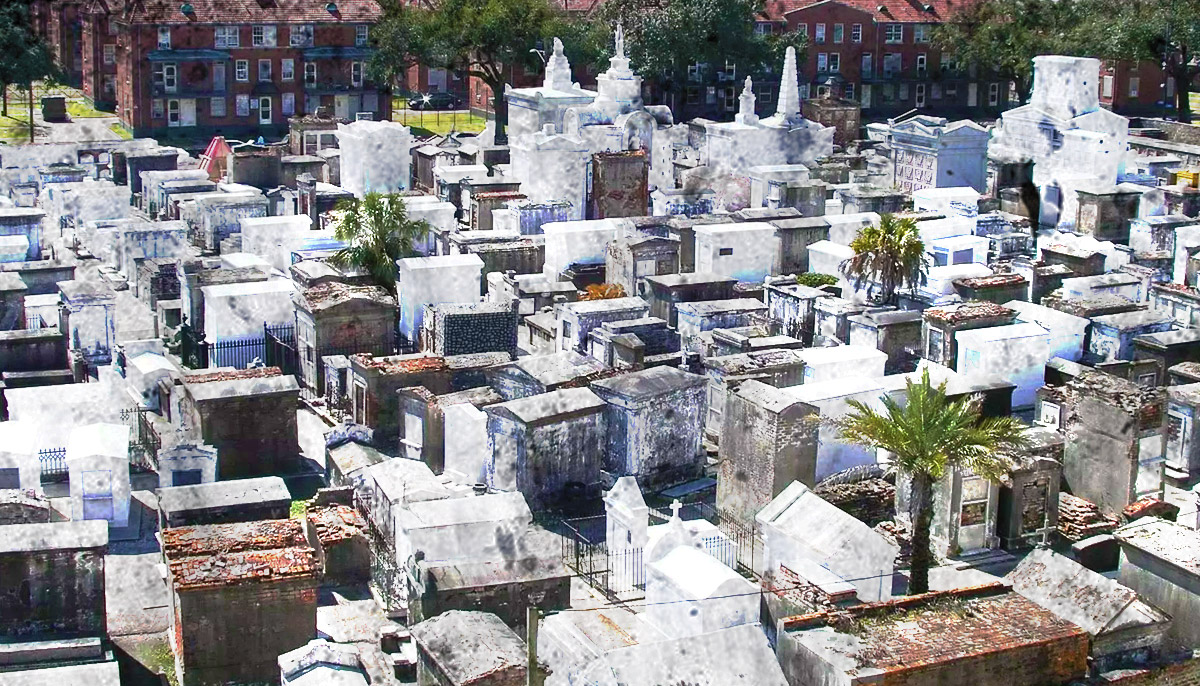 St. Louis Cemetery No. 1 was first consecrated and opened up for the departed all the way back in 1789.   The nearby Saint Peter Cemetery had actually brimmed overcapacity and the St. Louis was then opened up to accommodate the area's ever-mounting dead.  It was named for the nearby Catholic Cathedral Basilica of St. Louis which is one block over from the very heart of the French Quarter.  Close to seven hundred tombs and nearly one hundred thousand dead are said to be interred inside, but what of the paranormal activity?
The Tomb of Madame Marie Laveau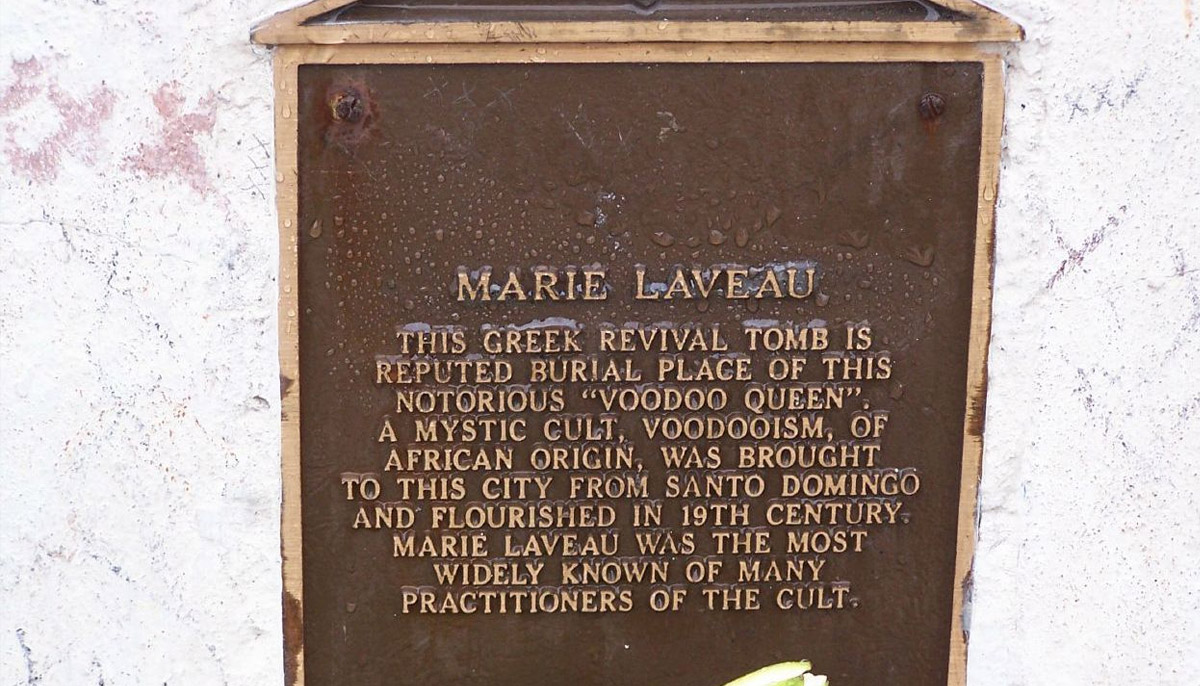 One of the most prevailing theories is that the activity in the St. Louis No. 1 is high because of its most famous posthumous resident. The Voodoo Queen herself, Madame Marie Laveau is buried inside the cemetery gates.  A New Orleans fixture since the early 19th Century, Madame Laveau is credited with bringing and polarizing the occult practice of voodoo to New Orleans.  After her death and interment, her followers still visited her grave decades later and adhere to a voodoo practice of drawing three "x's" on her tombstone in favor of a wish being granted.  While this has lead to vandalism and crackdown on activity in the cemetery, it has also lead to harm. Those not taking Madame Laveau seriously have mocked her grave and touched the tombstone only moments later to fall violently ill, as well as having sinister misfortune befall them.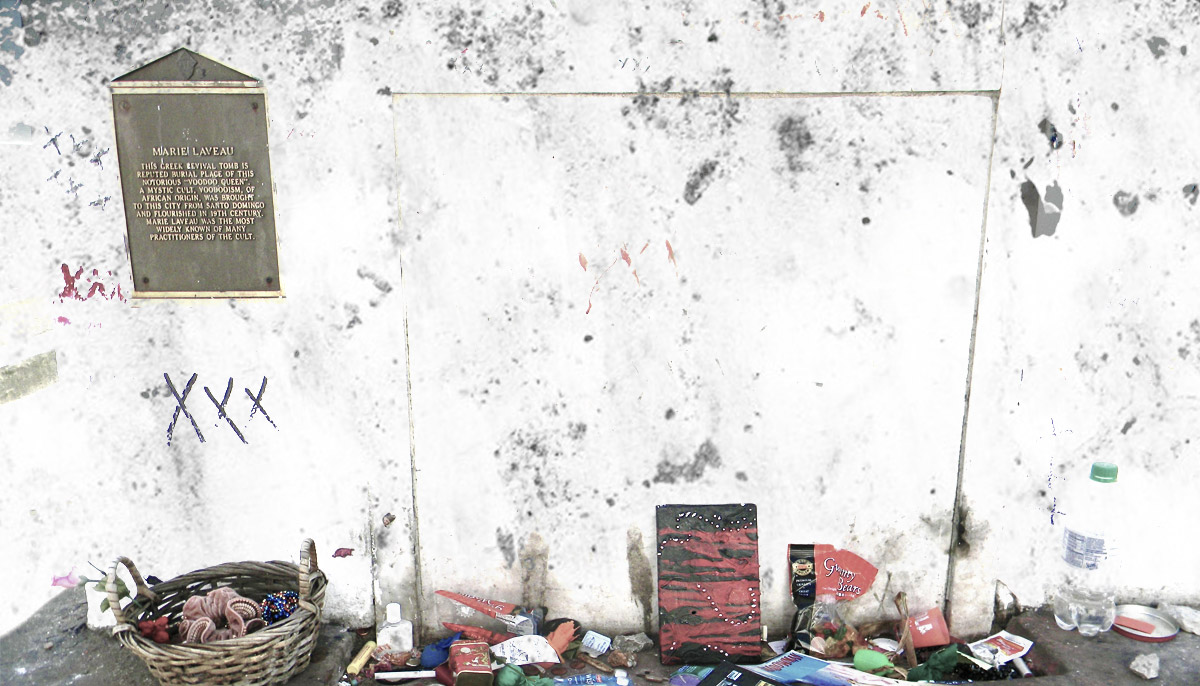 People also have claimed to see the ghost of former 19th Century sailor Henry Vignes who haunts his family's tomb.  Legend has it his lost some important papers after sailing away only to come back and find them missing before falling ill and dying.  Decades later visitors have talked about a tall, pale-looking man with intense eyes who appears from out of nowhere and asks if anyone has seen his papers before disappearing behind a headstone.  Some people have also seen his spirit and heard him exclaim that he's very tired and needs to find rest.
Today, the only visitors allowed inside St. Louis Cemetery No. 1 are those who sign up via a tour group or ghost hunt to enter as vandalism and occult practices are so high that the city formally made it off-limits to the public.  But if you enter, be mindful if you feel a spirit grab your hand and tug, it may be that of Alphonse a young man who has lost his grave and wants you to help him find it.