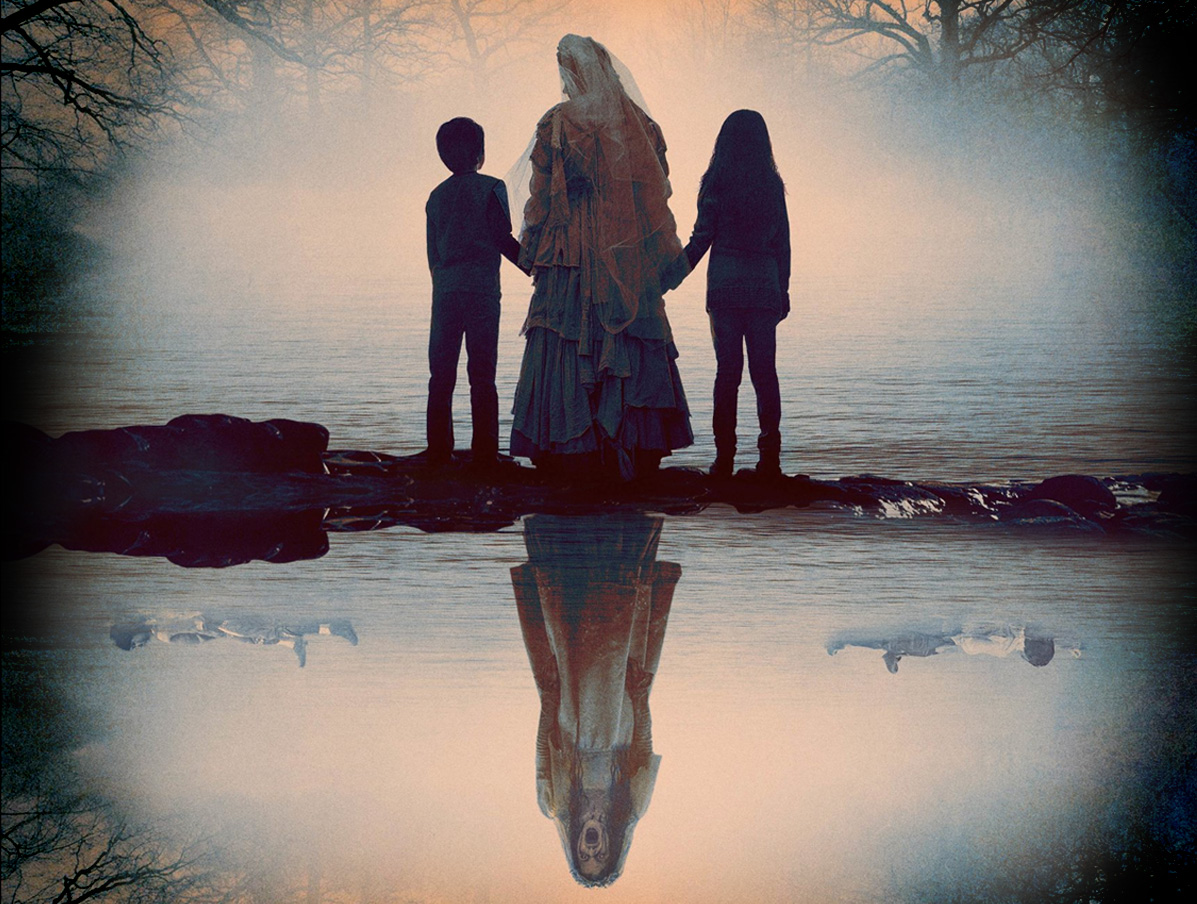 Legends are everywhere in the paranormal and supernatural communities. They can be oral traditions that tell of a certain event in history, that while unauthenticated by certain means, they nevertheless hold a certain degree of truth to them that is indisputable. In the American West and Southwest, there is one particular legend that has been gaining more and more popularity these days, and that is "La Llorona, otherwise known as "The Weeping Woman".
The Legend of La Llorona – The Weeping Woman
The most agreed upon part of the legend of La Llorona revolves around a tragedy. Locations vary for the setting between Northern Mexico, California, and the American Southwest area. The legend tells of a woman, in some stories she is referred to as Maria. Others have her simply as "the woman" or "the widow". She was known to live in a dry area with a small river bank nearby. There have been certain rivers in both California and Mexico that have been associated with Maria, but some simply cannot be located and the only consensus is that her tragedy occurs by the river bank.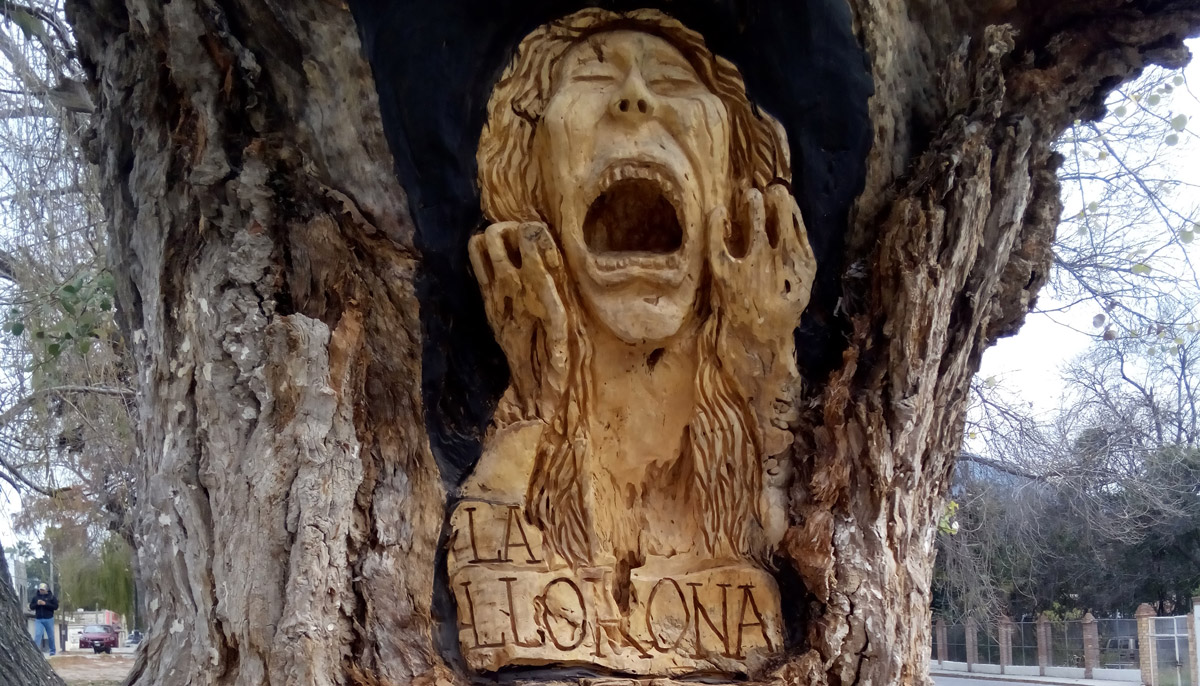 The most standard facts about her story are that she was a beautiful young woman, married to a handsome and faithful soldier of the local military with two young children. The husband is tragically killed while away and word gets back to her of his untimely demise. Overwhelmed by grief, she takes her two young children to the riverbank and drowns them. The legend varies some here that she was said to be wailing loudly as she drowned them. Others have her drowning them before flinging her own self into the river to drown, while another legend has her being found and her running off from the shame of what she did.
Another more unsavory version has the young woman giving birth to twins. When having them baptized there is some sort of error and only one of the children are baptized. Her husband grows disenchanted with her and he leaves her and the twins for another woman. Out of self-loathing, she drowns the children and herself. Upon dying, she is turned away by God and he curses her to forever roam on Earth for what she did to her children. Her spirit is seen near riverbanks, in a faint white dress, with soiled black hair. as she moans and cries out for her unspeakable past actions.
The Curse of La Llorona Comes To Hollywood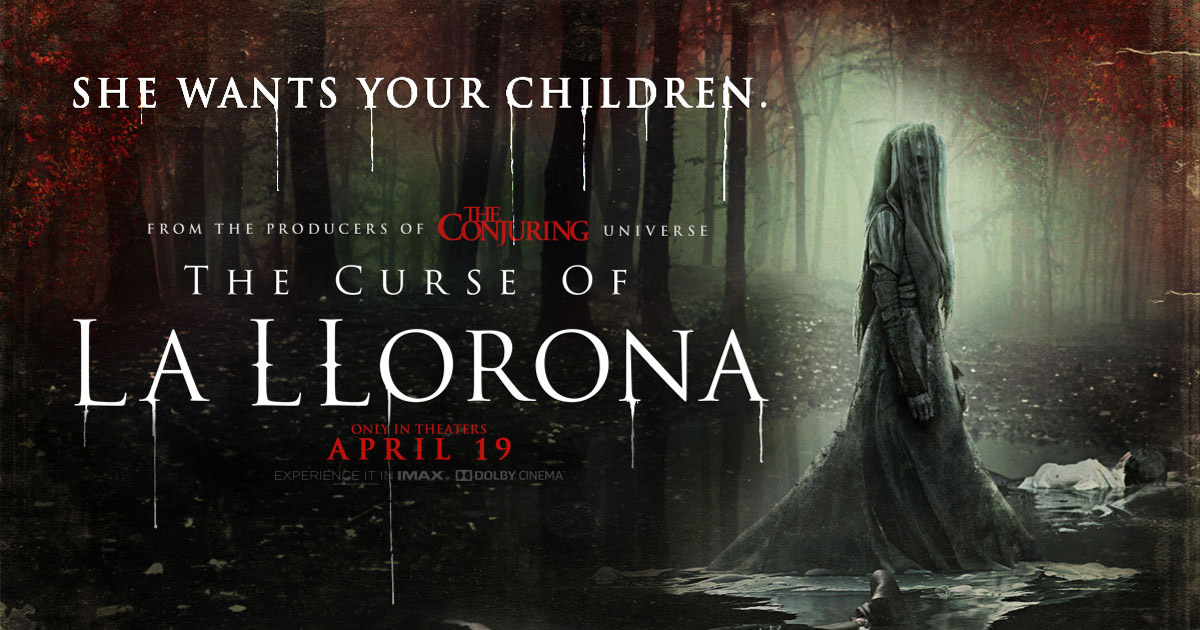 While many versions exist for La Llorona, only now is her story being realized for the big screen. Warner Bros. released a horror film entitled, The Curse of La Llorona on April 19, 2019.  The plot focuses on a 1970's California family who is being stalked by La Llorona.  James Wan, writer and director of the Conjuring film series is producing. Check out the trailer below.