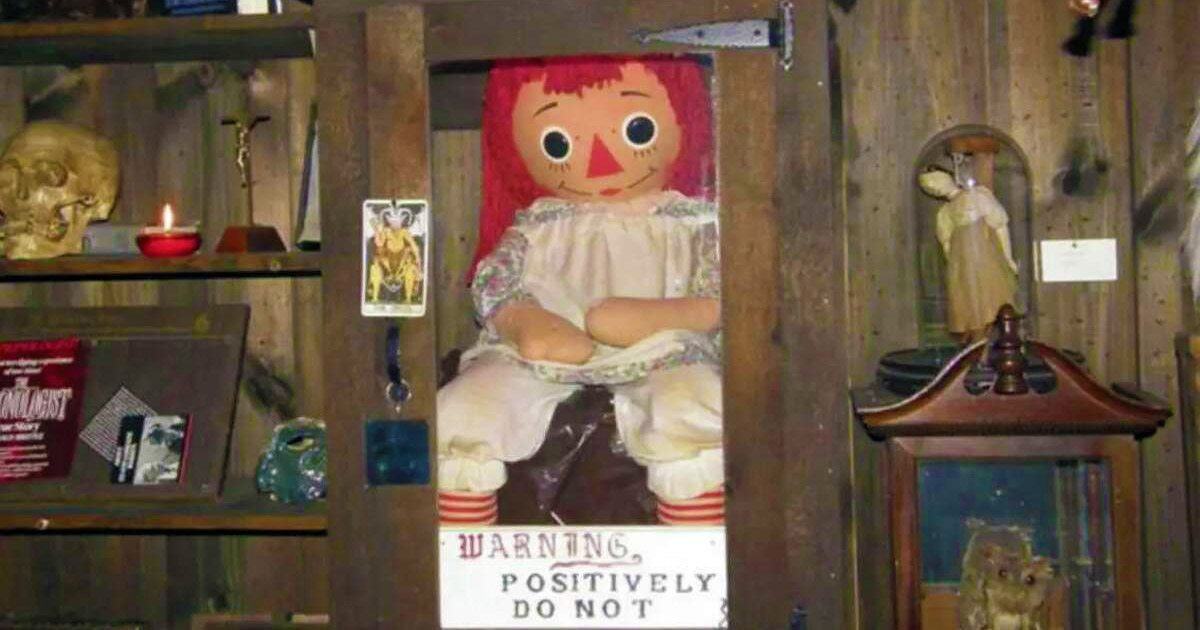 What is the Warren Occult Musem?
Ed and Lorraine Warren were famous paranormal investigators who claimed to have investigated over 10,000 cases of supernatural phenomena. They are most notable of late, for their investigations into The Rhode Island "Conjuring House," which spawned the horror universe of The Conjuring. They were also avid collectors of haunted and cursed objects, which they kept in a special room in their home in Monroe, Connecticut. This room, known as the Occult Museum, was open to the public for tours and lectures until 2018 when it was closed due to zoning violations.
The Occult Museum housed some of the most notorious and dangerous items in the world, such as the Annabelle doll, the shadow doll, the conjuring mirror, the organ that played by itself, and many more. Some of these objects were allegedly involved in cases of demonic possession, murder, and suicide. The Warrens believed that these objects were portals to evil forces and had to be kept under lock and key. They also performed regular blessings and prayers to keep evil at bay.
The museum was established in 1952 at around the same time that the Warrens established the New England Society of Paranormal Research (NESPR), which is currently run by Tony Spera, their son-in-law, and curator of the museum. The museum has amassed a collection of haunted artifacts from all corners of the globe that range from satanic ritual items to the famous Annabelle doll, which has inspired the ongoing Annabelle series of movies. The movies are part of the larger Conjuring universe of films, which spans eight movies and is based on the investigations of the Warrens.
However, in 2019, Ed and Lorraine Warren both passed away, leaving their legacy and their collection in the hands of Tony Spera. Spera claimed that he would continue to protect and preserve the Occult Museum and its contents. He also said that he was looking for a new location to reopen the museum to the public.
Will the Warren's Occult Museum ever Reopen?
But until now, there has been no official announcement about the fate of the Occult Museum. The museum remains closed to the public and its location is kept secret. Some fans have speculated that it might reopen someday, but others have doubted that it would ever come back. Some have even suggested that the museum might be haunted by the spirits of Ed and Lorraine Warren themselves.
The Occult Museum was a unique and fascinating place that combined history, horror, and mystery. It was a testament to the work and beliefs of Ed and Lorraine Warren, who dedicated their lives to exploring the unknown. It is unclear if it will ever be revived, but many hope that it will not be lost.
See where the Occult Museum is, or was, located.