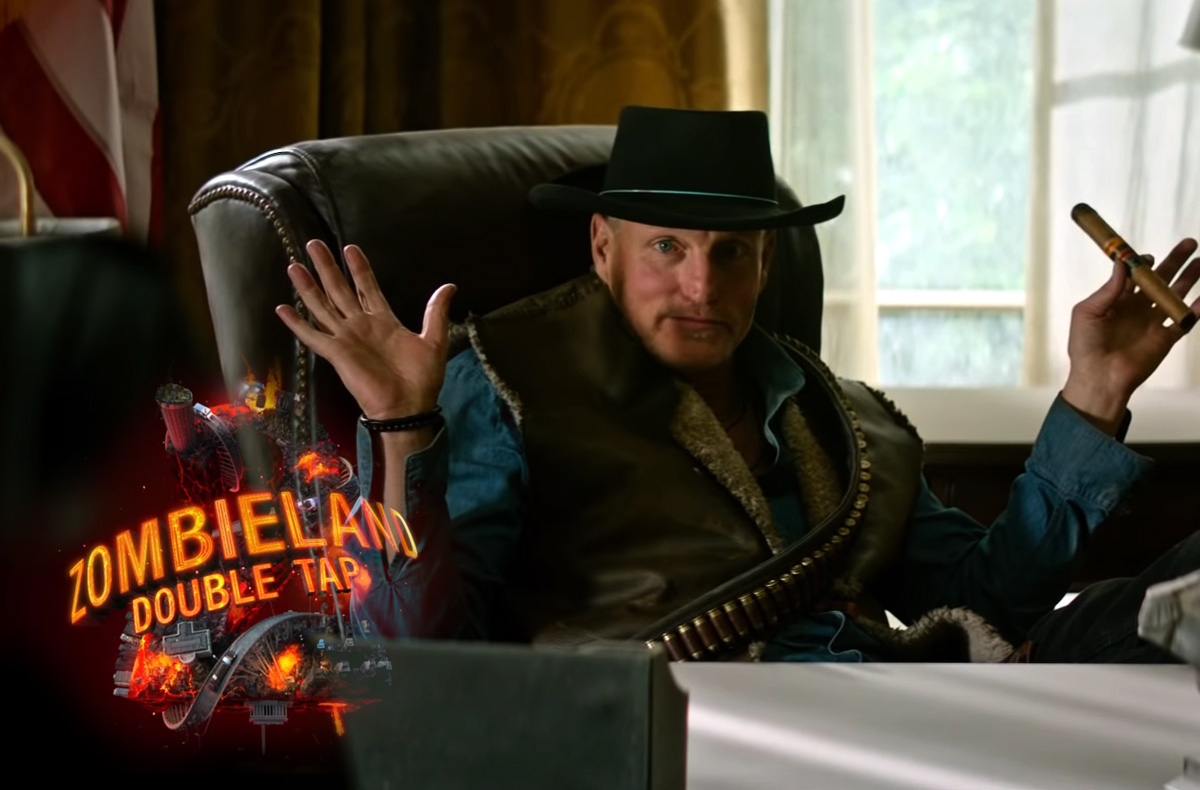 Zombieland Rule 33: Sequels
Tallahassee, Columbus, Wichita, and Little Rock are back at it again in Zombieland 2. It's been 10 years since the original Zombieland hit the big screen. After much anticipation and a terribly long wait, Zombieland 2, titled Zombieland: Double Tap is almost here. Check out the first trailer with Woody Harrelson (Tallahassee), Jesse Eisenberg (Columbus), Emma Stone (Wichita), and Abigail Breslin (Little Rock) reprising their roles in 2019.
Zombieland 2: Double Tap Official Trailer
Rule 34: Release Dates
The official release date for Zombieland: Double Tap is October 18, 2019. Remember to buckle up!