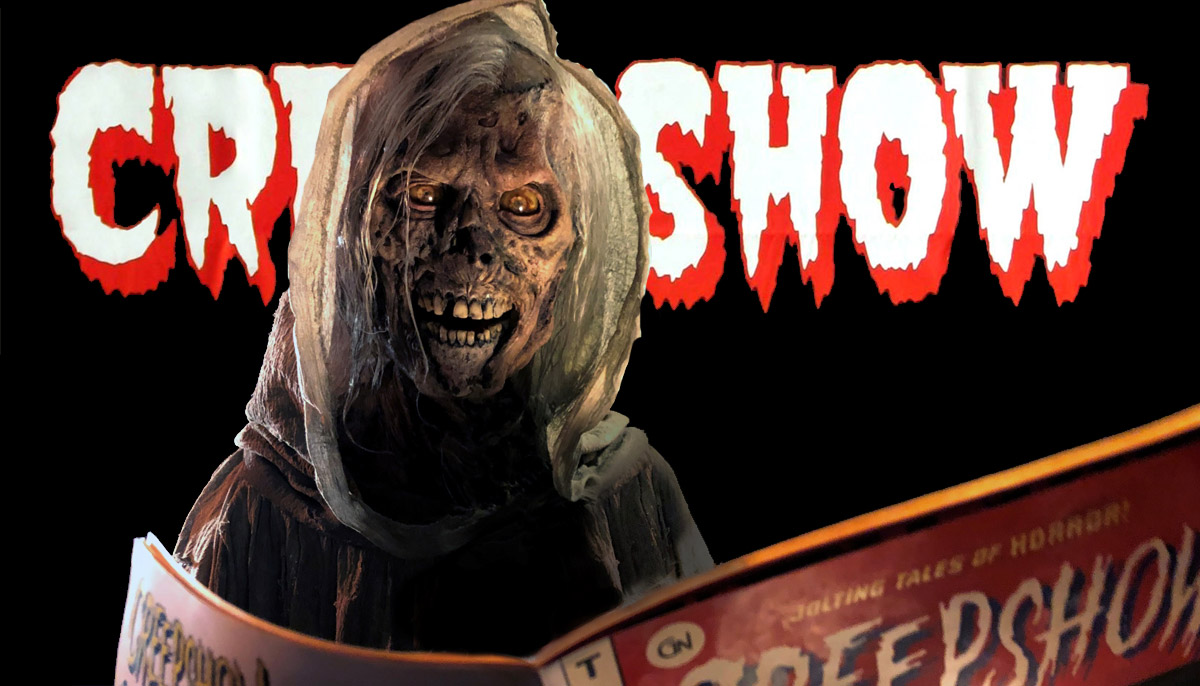 Any horror fan worth their black salt recognizes the iconic title of Creepshow. In the fall of 1982, super smash horror directing legend George A. Romero made the ultimate terrifying tag team with scare-master Stephen King. Together they wrote, filmed, and starred in the greatest horror anthology film ever made. Can't keep up with The Walking Dead? Sabrina the Teenage Witch between seasons? Or have to wait another agonizing year before The Last Drive-In with Joe Bob Briggs returns? If you are looking for a horror series to binge-watch, look no further than one of the greatest anthology based shows from the 80s classic, Creepshow!
Creepshow Premiere Date and Trailer
The rumors of a Creepshow television show hitting the airwaves has been a long-gestating project among horror production companies. Switching back and forth from showrunners, writers, directors, and even studios; the property has been through quite a lot. Horror anthology fans who yearn for a show reminiscent of Tales From the Crypt were finally relieved that in 2018, the announcement by the mega-popular streaming horror service Shudder brought them the best news possible. September 26, 2019, is the official date when the terrifying new horror anthology series titled Creepshow will officially debut on Shudder.
Headed up by horror makeup legend and longtime Walking Dead producer, Greg Nicotero, the series is rumored to be offering up twelve chilling horror stories for the most discerning of fans. Some of the most seasoned and sought after horror artists have been pursued to help shape the show. Veteran gore master and special effects superman Tom Savini is taking a director's touch to the episode titles, By the Silver Water of Lake Champlain. This story should bring about plenty of scares as it was written by Joe Hill. If Hill's name sounds familiar, that's because he's a horror author in the same vein as his father….Stephen King!
Times Is Tough In a Musky Holler comes straight from another anthology title the Appalachian Undead, which is promising of new levels of zombie gore and will be spearheaded by showrunner Greg Nicotero himself. And of course, the show wouldn't be complete without a Stephen King episode, and his is straight from his dark and deadly short story Gray Matter, about a creature of the night stalking a group of people. Actors committed to the show so far include Jeffery Combs, Bruce David Davison, DJ Qualls, and even Kid Cudi!
The best part of all? The official Season One trailer has dropped! Mark that horror calendar for September 26, 2019!