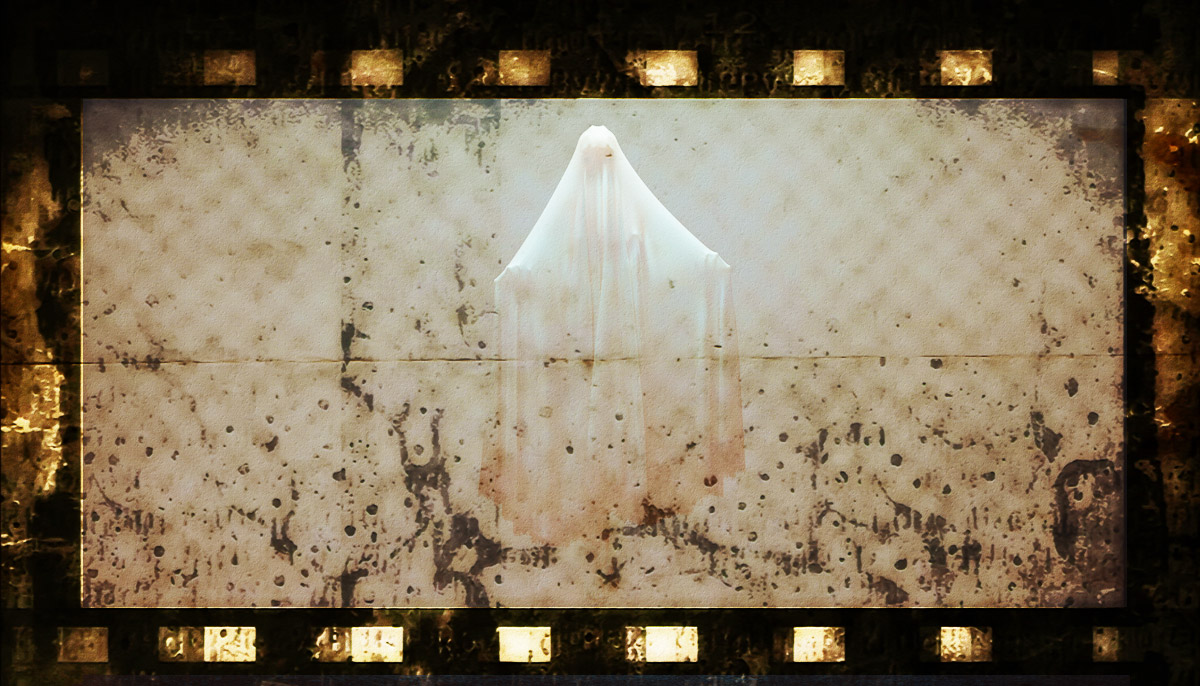 People either believe in ghosts, or they don't. Everyday videos are uploaded to Youtube arguing for or against the evidence of life after death. Are these ghosts or something else that perhaps science can explain?
Here are 13 of the scariest ghost videos online today.
Ed Warren Ghost Provocation *Bonus Footage*
An excerpt from an early 1990s VHS tape that was a documentary on Ed and Lorraine Warren, this is actual footage from a real haunting the Warrens investigated. Ed Warren uses religious provocation to challenge the spirit and what happens next will leave you speechless!
Ghost Baby In the Crib

It is natural for every parent to check on their baby, and keep a video monitor on them to make sure they're sleeping soundly. But what do you do if you spot a shadowy specter looming over your newborn in the crib? A mother in Thailand caught on film what appears to be the presence of a ghost child or perhaps something more sinister floating right up to her sleeping baby!
Ghost Chair

Can wheelchairs move with nobody in them? Outside a hospital emergency room in India, a stationary wheelchair mysteriously rolls forward on a level path, constantly changing direction unassisted for what appears to be a distance of seventy feet! Even more impressive is the security guard who observes it with a shocked expression.
Haunted Ventriloquist Dummy

Everyone agrees that ventriloquist dummies are creepy enough on their own, but to see a decapitated one move? At a private collection in Liverpool, England a WWII era dummy called Mr. Fritz was caught on the overnight security camera blinking his eyes, moving his mouth, and even opening and closing the locked glass case. Pay special attention during the up-close shots and spot the white orbs!
Schoolhouse Ghost

At a primary school in Cork City, Ireland an overnight security camera was recording footage of a school hallway. In the dead of night with nobody in the school whatsoever, a very active poltergeist makes their presence known on camera. Turns out that ghosts don't like having homework to do either.
Shadow Man Airplane

Everyone has heard of snakes on a plane, but how about shadow figures? A security guard at Mexico City International Airport responded to a bizarre noise complaint on an empty jetliner. Responding in the dead of night, what he sees next has him running for the nearest exit. Guaranteed goosebumps on this one for sure.
Paranormal Bedroom

With nearly 5 million views on Youtube, the woman in the short video is unknown. What has been found is that she believed paranormal activity was occurring in her bedroom and she set up an overnight camera to capture it. What she experienced and was documented has been unexplained to this very day. Pay special attention after the activity to spot all the whizzing orb activity.
Ghost Pub Glass Attack

It's a busy night at a crowded pub in Belford, Northumberland. The patrons are naturally jam-packed around the bar, as many pints of ale are served. Overhead surveillance camera footage was able to capture what happened to one man's ale pint glass. Students of paranormal activity have not been able to spot anything that would signify the glass being tampered with. Setup in the real-life haunted Salmon Inn, this rambunctious ghost behavior is nothing new.
Ghost Stretcher

Security camera footage from a hospital courtyard in Rosario, Argentina shows an unattended stretcher begin to move around and for the briefest of moments seem to actually levitate. While the paranormal activity it displays is eerie enough, what happens at the end of the video is really scary and shows that whatever is pushing the stretcher isn't nice.
Haunted Pub
Owners at Tyler's Kiln located in Canterbury, England have recently experienced an uptick in paranormal activity. Doors opening and closing, mysterious shadows flying by, and security alarms going off in the dead of night. To try and capture who might be setting off the security alarms overnight, they set up a surveillance camera. What they captured next was completely unexpected.
Black Shape Bridge

Two men out for an evening drive near Governor's Road Bridge in Davidson, Maryland. One of the most haunted places in all of Maryland, the pair capture a sinister black shape on camera that scares them so badly, they speed away in a panic.
Ghost Apartment
Joseph Chansuolme lives in an apartment near Southaven, Mississippi. Living alone, he began experiencing and seeing things in his apartment that were paranormal in origin. He set up a camera to run while he is in and out and what he found next was truly shocking.
Villisca Axe Murder Ghost
Inside the home of the real-life shocking Villisca Axe Murders of 1912, the current owners were experiencing some paranormal activity in one of the children's bedrooms. A camera was set up along with one of the owners confronting the ghost child themselves.