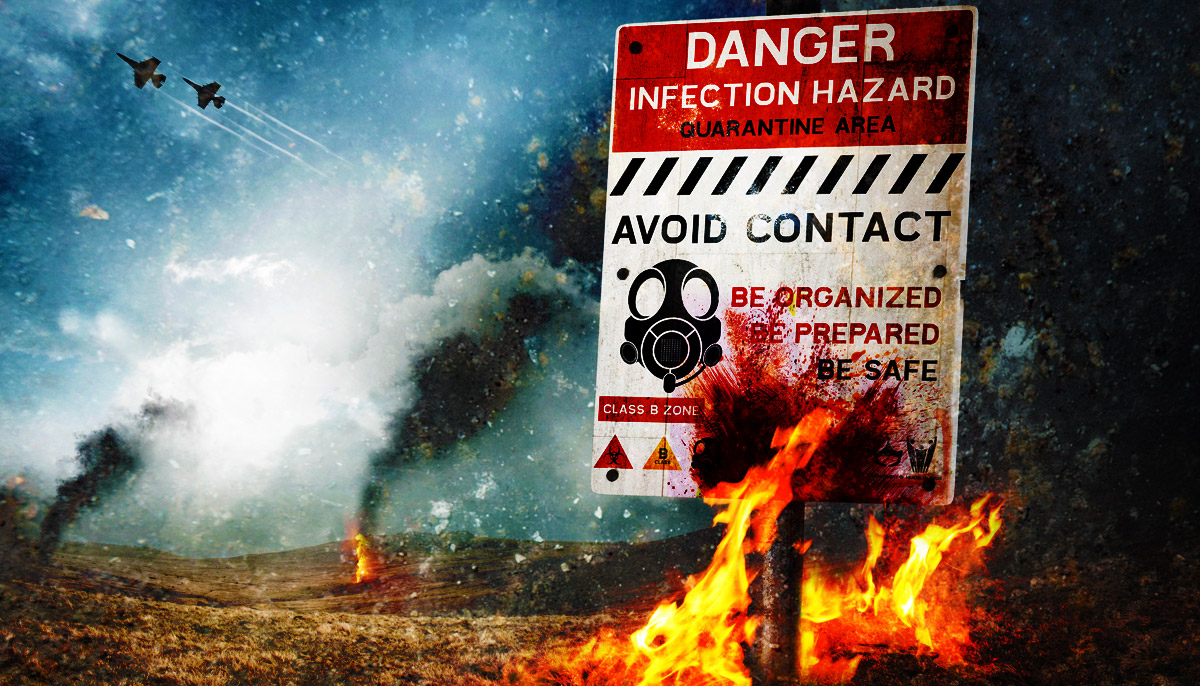 Got those quarantine blues?  Is a trip to the supermarket just hell on earth this time of day?  Every other store boarded up and closed?   Staying home is all anyone knows right now and it's no surprise that streaming service use is at an all-time high.  For us horror fans and our own deranged mental health salvation, we're not afraid to watch even the craziest and most terrifying outbreak survival movies in the midst of a real-life plague to entertain us right now because…..well….we're horror fans!
Here's A List Of The Best Pandemic Outbreak Movies That You Should Be Watching:
The Mist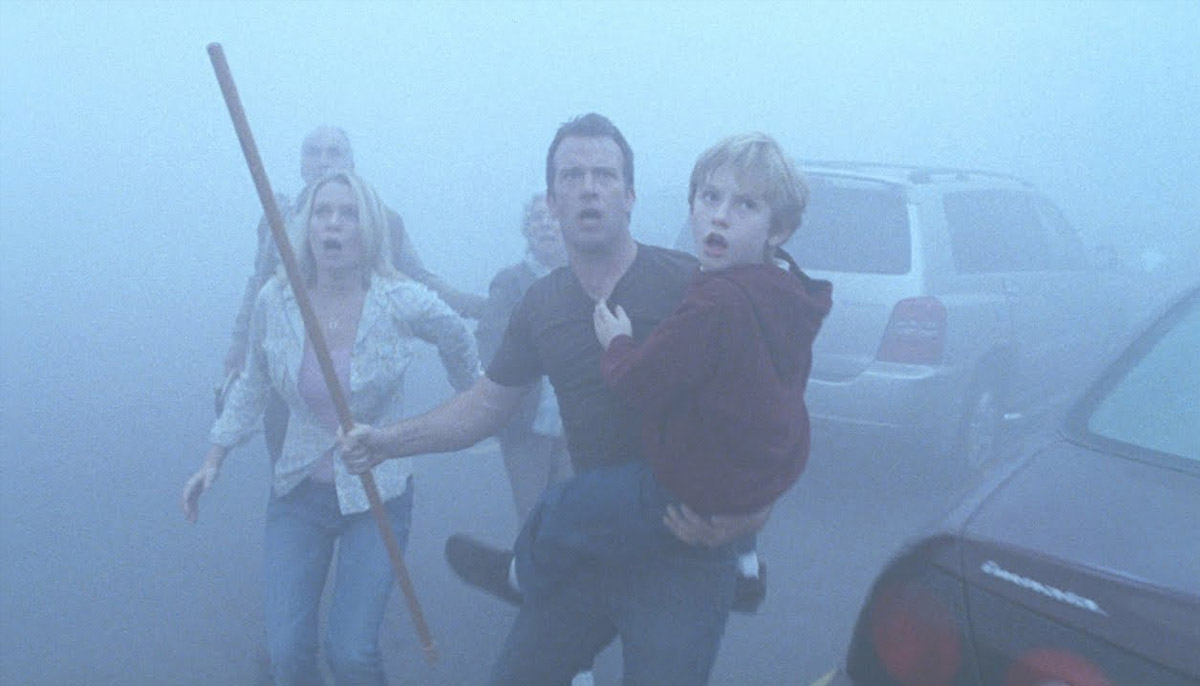 This one falls under "Supermarket Monster Doomsday Prophet Films", and it's a good one.  Only from the mind of Stephen King is such a story like this even conceivable as it centers around a few dozen people trapped within the walls of a local grocery store as hideously shaped bloodthirsty monsters stalk their prey from deep within the mist that encircles the store outside.  Doomsday sayers begin to furiously multiply inside the store forcing the heroes to decide which is worse: being eaten alive by Cthulhu-esque monsters on the outside or ritually sacrificed on aisle seven on the inside.  On your next grocery trip if the parking lot is covered in a mist, then just keep on driving by!
Train To Busan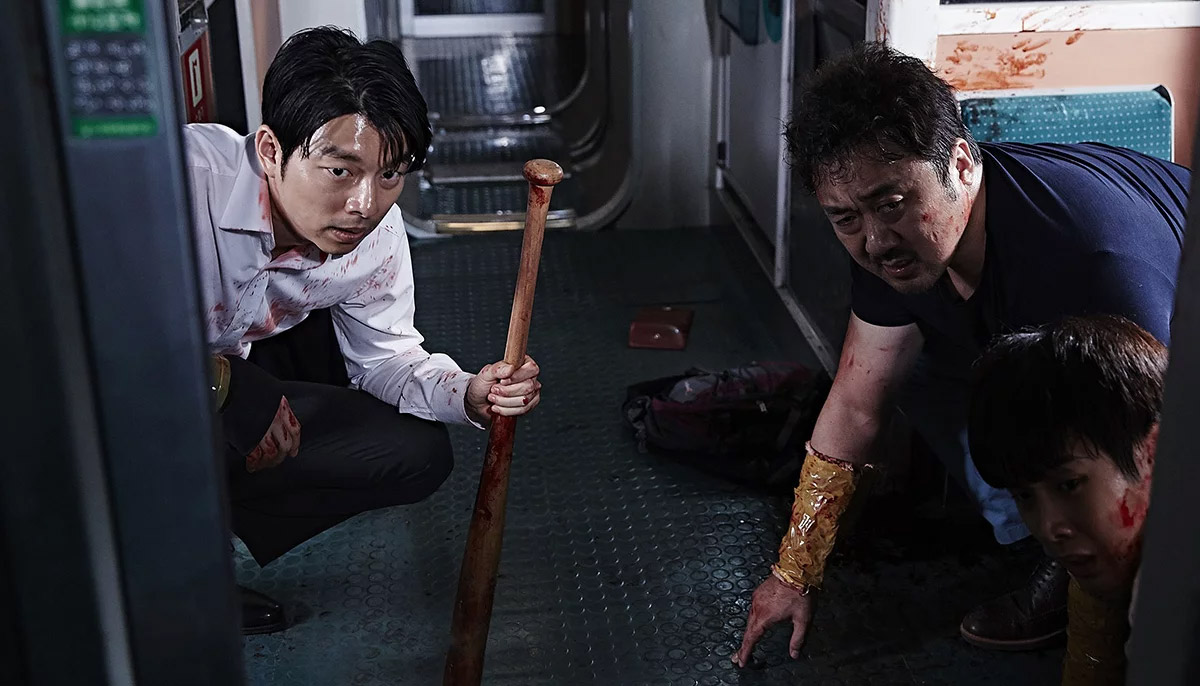 Nominated for a slew of Asian Film Awards (our Oscar equivalent), Train To Busan is a zombie pandemic film on steroids.  The South Korean military can't contain a virus that turns its helpless citizens into fast and bloody furious zombies.  Film proof that quarantine zones don't work, this horror crowd-pleaser centers upon a trainload of passengers who go from train car to train car using any and all makeshift weapons (along with tae kwon do)  to beat back the zombie plague.  Surprisingly dramatic and even tearful at times, Train To Busan is a real crowd pleaser and will teach you the finer points of meaty, ground and pound fist attacks to repel zombies.  Ya know…..just in case you're ever on a train….with zombies…..in South Korea.
Rec/Quarantine
The best thing about a film like Rec is that you get a wonderfully transgressive point of view about the infected and highly murderous tenants of a Spanish apartment building.  It's filmed in an almost faux-documentary style capacity as you go deeper and deeper into the dark claustrophobic confines of the seedy building (including a trip to the sewers).  For those not digging the subtitles, the American version called Quarantine is every bit as good and gory as Rec and stars horror favorite Jennifer Carpenter crawling for her life in virtually every other scene.  Is it zombies?  A man-made virus? Witchcraft?  Demonic possession run amok?  You can't go wrong with learning the finer points of apartment-style self-defense from the infected in either Rec or Quarantine.
VFW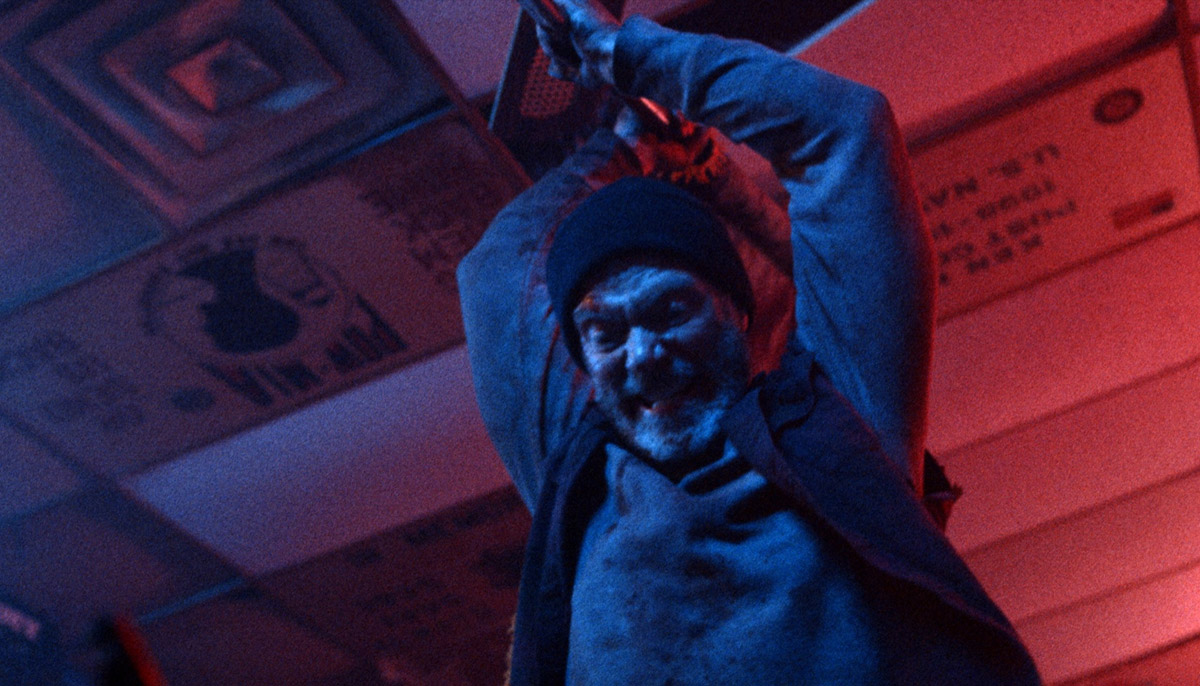 In this Fangoria produced grindhouse-style crowdpleaser, it's not so much about the pandemic itself that creates the chaos, but about the lack of law enforcement to keep it all in check.  A runaway teen avenging the loss of her sister steals from the biggest war zone criminal in the city and is relentlessly pursued by his bloodthirsty band of drug-fueled cult followers.  Taking refuge in a burned-out VFW building, she comes across a quartet of Vietnam vets who are looking to make one final last stand as soldiers against the invading punks.  Quite possibly one of the most unabashedly violent and bloody films of the 21st Century, only in a film like this is using a circular saw to carve through wasteland punks a totally acceptable and routine thing to do.
Andromeda Strain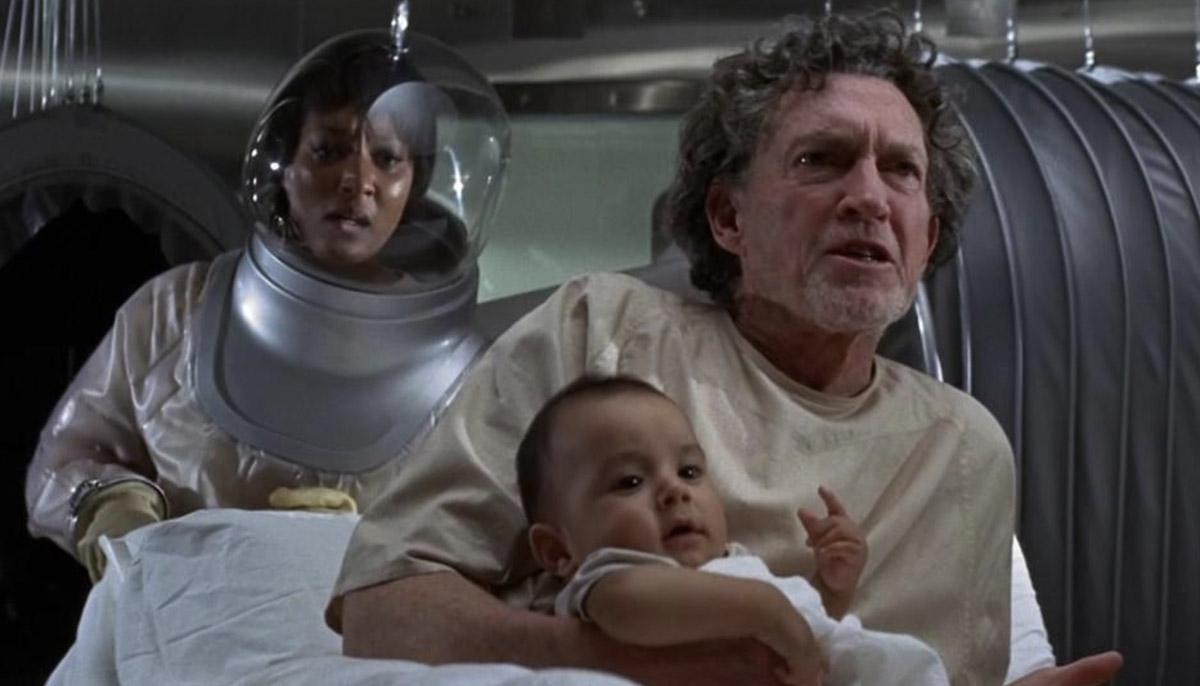 This one is about as old-school sci-fi horror can possibly get.  Based on the classic novel by Michael Crichton himself, if you believe in massive military coverup disasters then this one has you covered.  Satellites from outer space crash in New Mexico and reveal to have brought back with them an alien virus that literally crystallizes and eventually turns a human's blood into powder!  Racing against the viral clock is a band of ragtag scientists who at the same time try to combat the ultimate nuclear-bomb trigger that can destroy all of mankind!  And did we mention that all of this is battled out in an underground Vegas bunker codenamed "Wildfire"?
And if you're quarantine time lasts a little longer, here are some more honorable horror mentions:
The Road Warrior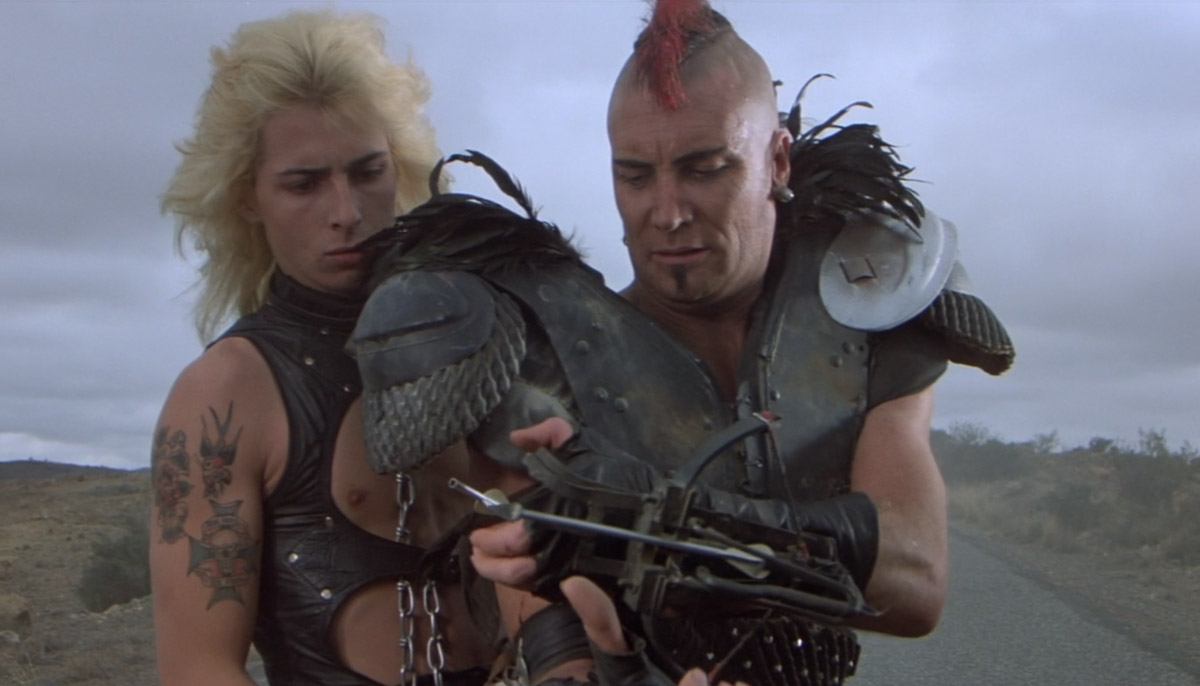 If you want a glimpse into wasteland life post-pandemic, this vintage Mel Gibson smash hit does it better than anyone.  Among the many life lessons are:  wearing s&m bondage gear makes for perfectly acceptable everyday wear,  never trust a boomerang, and fuel will be more sought after than toilet paper for some strange reason.
Outbreak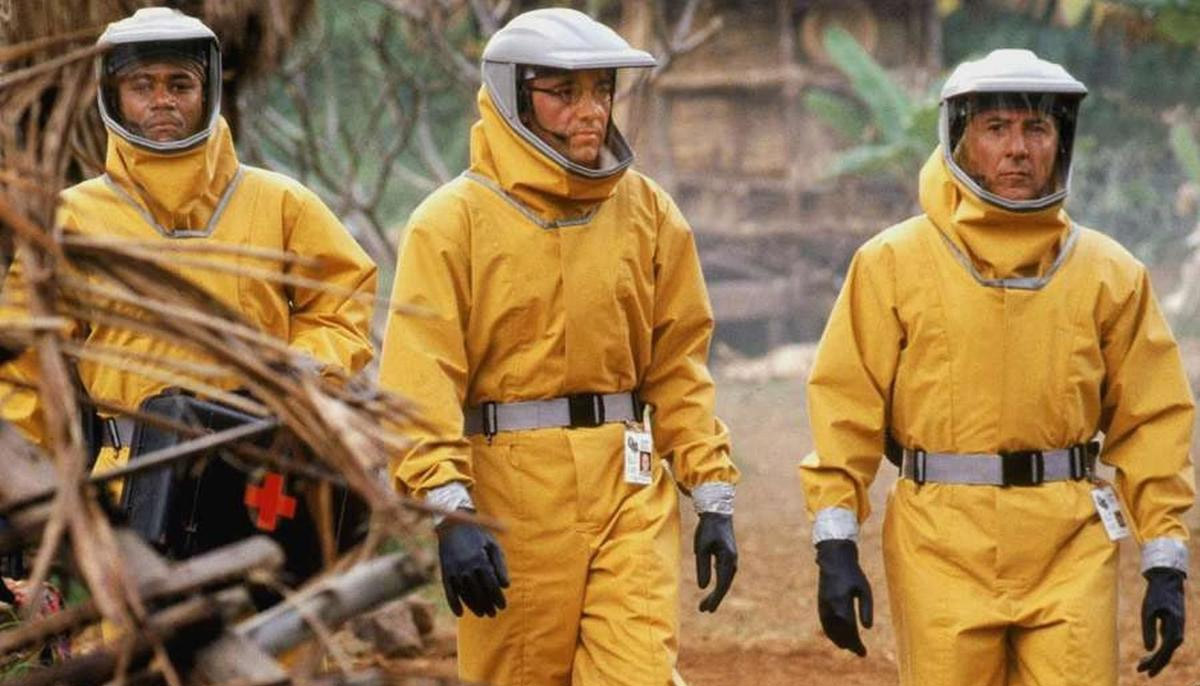 For those wanting to know just how such a worldwide, man-killing virus starts, then Outbreak has the answer. Not a space alien, but a cute little white-faced capuchin monkey is the cause of a global pandemic of epic proportions.  This is a fatal four-way of man vs. military vs. virus vs. monkey and only one of those is going to win it all.
Dawn of the Dead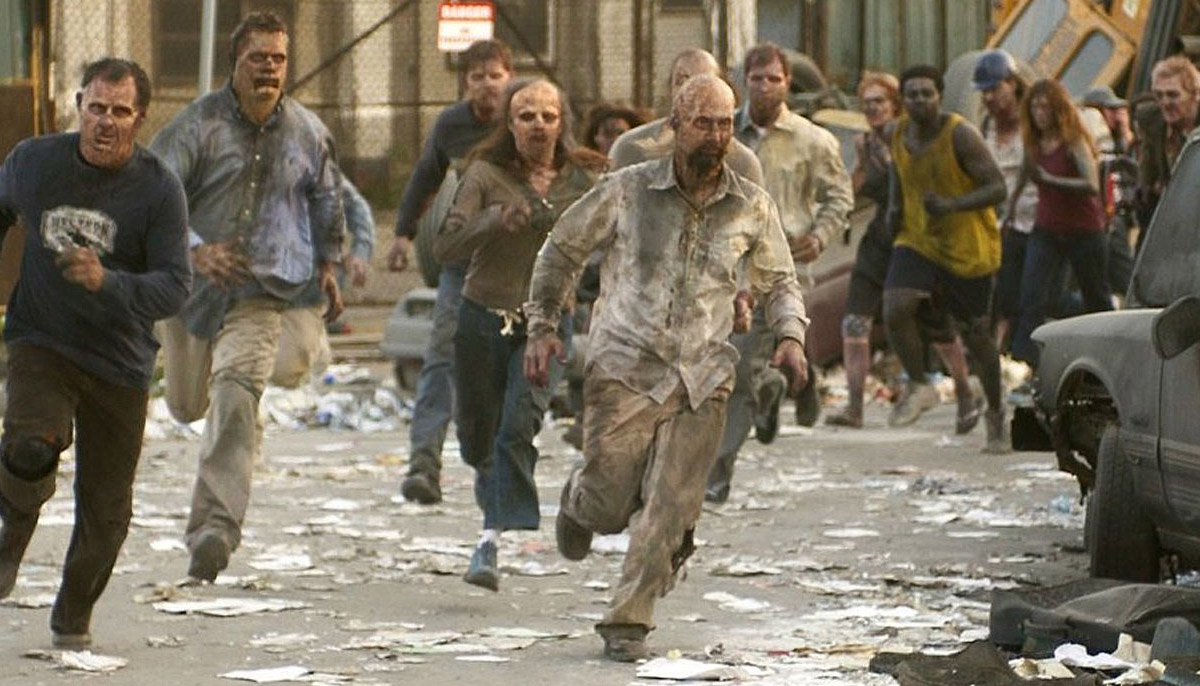 This one goes without saying in the horror world, but for any new viewers, this is a mega-classic.  Zombies overrun the cities, so what should you do?  Go to the local mall, board up the entrances, and then bask in unlimited mall shopping.  Your only worry should be roaming hordes of cocaine-fueled bikers looking to overrun your mall….but other than that it's a very rewarding safe house.
The Bay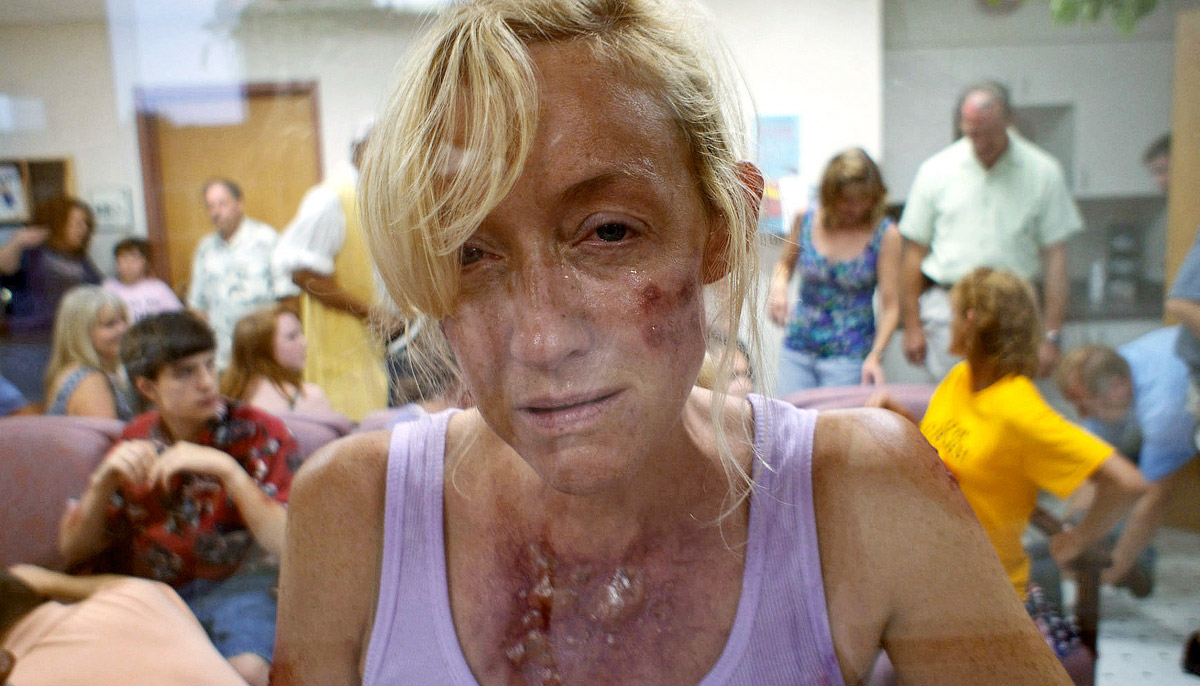 Believe it or not, Academy Award winner Barry Levinson (of Rain Man fame) wrote, produced, and directed this little-known horror gem in 2012.  A microscopic flesh-eating bacteria overruns a seaside community.  A graphic and sometimes gory found footage film shows the ravages of infected quarantines.  Even more terrifying is that Levinson based his film on real-life accounts of plague victims.