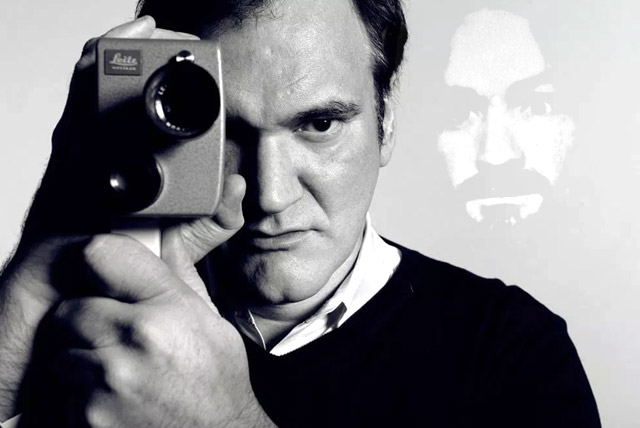 Film writer and director Quentin Tarantino is celebrated as one of the most daring and critically acclaimed filmmakers in recent cinema history. Having made only ten full-length feature films, he has been established by studio critics and fans alike as the "must-see his movie" director. It is with much fanfare that his eleventh studio film would be based on a true crime story, deep in his own Hollywood backyard. A film semi-based around the infamous Manson Family murders of 1969.
Once Upon a Time in Hollywood
Titled Once Upon a Time in Hollywood, the film is set to star three of Hollywood's most exciting A-list actors. Leonard DiCaprio and Brad Pitt take on the mysterious roles of a failed television Western star and his longtime stunt double. Early leaked storylines suggest that the pair are down on their luck and having trouble landing roles in Hollywood and hope to turn around their situation by involving a most famous next-door neighbor, actress Sharon Tate. Academy Award nominated actress and DC Comic fanboy crush, Margot Robbie will be playing the role of Tate.
Tarantino has found his Manson
After half of Hollywood have been pining for the role of cult leader Charles Manson, Tarantino has finally found his man. Mostly unknown Australian actor Damon Herriman (FX's Justified) will play the part of Charles Manson. Of course, you never know how large of a part the cult leader will play in the movie, it's for certain that it will be a memorable one. It doesn't hurt that Damon holds an uncanny resemblance to the Manson Family Dad.
Tarantino and Sony Pictures has recently had to backtrack some preconceived notions that the film is purely based on the Manson Family murders. Ever the outspoken and candid individual, Tarantino has insisted that the film deals "directly with the events of 1969". Not saying much more than that and given the details on the top star casting, it is safe to say that the horrific Tate Murders will be showcased in the film in one Tarantino-style way or another. Given, like in Inglourious Basterds, that he likes to bend historical events, it cannot be said with absolute certainty just what Tate's fate will hold until the film's release.
Casting and release date for Once Upon A Time In Hollywood
Other top cast and crew members include veteran actor Burt Reynolds, Academy Award winner Al Pacino, Dakota Fanning, Emile Hirsch and producer Damian Lewis. While no casting sheet has been made publicly available, the buzz is strong that the film will also star a gaggle of Tarantino film veteran actors. Rumor has it we may see Tim Roth, Michael Madsen, Kurt Russell, Zoe Bell, James Remar, and the ever-popular Samuel L. Jackson cast in the perfect Tarantino blend of fictional and real characters.
Once Upon A Time In Hollywood is due to be released July 26, 2019.