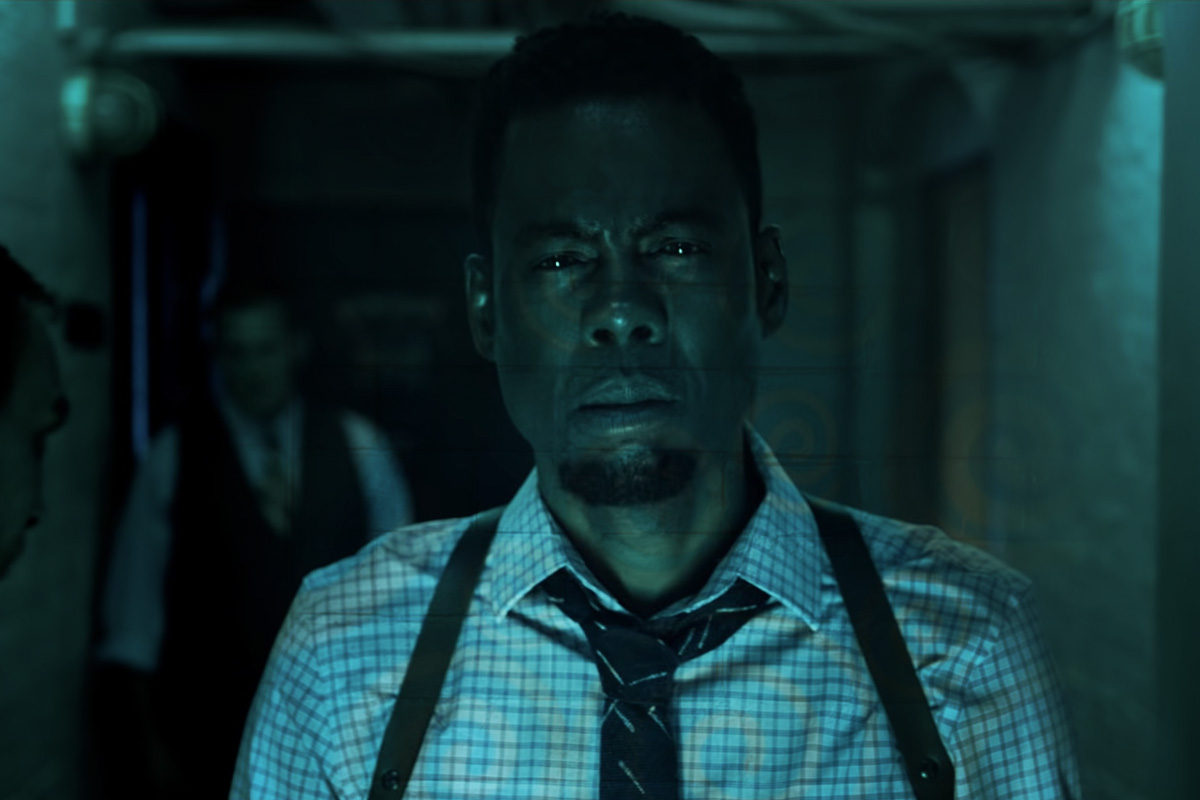 In 2004, burgeoning filmmakers James Wan and Leigh Wannell created a horror film with a seemingly simple concept about two men in a room.  Shortly after, this concept with an incredibly small budget became the unexpected horror smash film of 2004.  Sixteen years and seven bloody sequels (including one filmed in 3D) later along, with over $976 million at the worldwide box office, it was only a matter of time before the series was reborn. Doing anything special on May 15, 2020?  Good, because that's when Spiral: From the Book of Saw premieres to bloodthirsty horror film fans worldwide!
Chris Rock and Samuel L. Jackson lead the cast of Spiral: From the Book of Saw
Comedian Chris Rock is set to star in Spiral: From the Book of Saw.  Rock has admitted that this role in this horror film is quite out of the element for audiences who enjoy his comedic work, but he has doubled down on his role in the film as a quite serious and level-headed detective. Horror fans can be assured this will not be a comedy-heavy film.  The second casting bombshell is the newly disclosed role to be played by Samuel L. Jackson!  No stranger to horror films such as Snakes On a Plane or 1408, Jackson's addition to the cast is more than enough to give this franchise reboot a boost.  Rounding out more of the cast will be William Schenk and Marisol Nichols in undisclosed roles.
Spiral: From the Book of Saw Teaser Trailer
The story behind Spiral was actually written by Chris Rock himself who had an idea for the horror franchise.  To aid him in putting his twisted vision together, former longtime Saw series writer and director Darren Lynn Bousman is there to properly ensure that this sequel gets the best possible treatment.  Also, former longtime producer for the series Oren Koules is back as well, ensuring fans that despite the soft-reboot treatment, Spiral will once again contain some of the most torturous and bloody Jigsaw traps we have ever seen!
Speaking of Jigsaw himself, does longtime franchise veteran and horror master Tobin Bell appear in this film?  For now, any trace or word of his presence in the film has been kept a huge secret.
Spiral: From the Book of Saw Theatrical Release Date (Updated)
Want to see who has the last laugh?  Spiral: From the Book of Saw premieres in theaters on May 21, 2021 (Updated on 12/2020).
Note: This release date has been pushed back a year because of Covid and this date may be pushed again. Check back and stay scary!