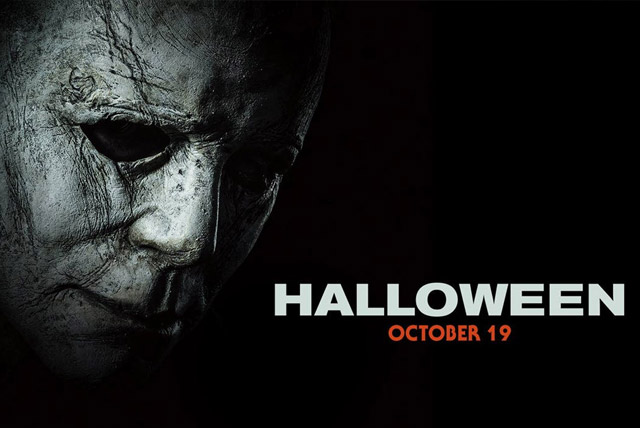 On Monday, June 4, CEO and founder Jason Blum of Blumhouse Productions announced in five tantalizing tweets that the upcoming Halloween trailer will be released this upcoming Friday, or, today!

Guess what?

— Jason Blum (@jason_blum) June 4, 2018
The Halloween trailer

— Jason Blum (@jason_blum) June 4, 2018
Is dropping

— Jason Blum (@jason_blum) June 4, 2018
Friday.

— Jason Blum (@jason_blum) June 4, 2018
Boom

— Jason Blum (@jason_blum) June 4, 2018
Halloween 2018 Trailer

The trailer was first debuted at CinemaCon in Las Vegas, where Jamie Lee Curtis told fans that "this movie is hella scary," as reported by Entertainment Weekly. "I just used a young person word and I'm almost 60. You guys tweet that I said hella," said Curtis.
Halloween 2018 Plot
Here's what we know so far from the first trailer: according to IndieWire and Entertainment Weekly, the CinemaCon trailer showed fans a team of true-crime documentary investigators looking into Michael Myers' murderous rampage 40 years ago… but not carefully enough.
The team of investigators makes a misguided visit with Myers, who has spent the past 15 or so years in isolation at Smith's Grove Sanitarium. The infamous William Shatner mask, which now carries obvious signs of wear and tear from the past four decades, makes an appearance while the team interviews Myers. The film's plot follows the team's efforts to interview the survivors of the events, who are now small-town legends, but, of course… things go horribly wrong.

However, a traumatized but unbroken Laurie Strode (Jamie Lee Curtis) has been preparing for Myers' return. 40 years is a long time to prepare for a final showdown, and Strode has not been wasting her time. Our heroine lives alone, and this damsel is most certainly not helpless — her shooting practice and ingenuity with a kitchen island during the trailer make it clear that Strode is taking no chances.
All the bloody fun begins when Myers makes his inevitable escape from the sanitarium, and several unfortunate souls have the terribly bad fortune of interrupting his journey to Haddonfield: a girl trying to go in peace in a gas station bathroom and a young boy trying to go to bed with the help of his babysitter, learn this the hard way.
Here's to Halloween coming early, FrightFind readers…