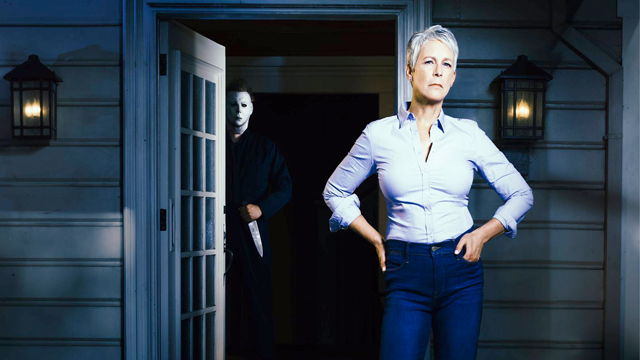 Much to the delight of horror fans everywhere, Jamie Lee Curtis is returning to the James Cameron's 2017 installment of the horror franchise, Halloween. Curtis tweeted on Friday, September 15;
"Same porch. Same clothes. Same issues. 40 years later. Headed back to Haddonfield one last time for Halloween. Release date 10/19/18"
"Same porch. Same clothes. Same issues. 40 years later. Headed back to Haddonfield one last time for Halloween. Release date 10/19/18." pic.twitter.com/IvptiZctyw

— Jamie Lee Curtis (@jamieleecurtis) September 15, 2017
Curtis is a welcome sight, back to team with horror master John Carpenter, who will be co-producing the 10th installment in the franchise.
Carpenter has been quoted on his return to the Halloween franchise, "38 years after the original 'Halloween,' I'm going to help to try to make the 10th sequel the scariest of them all."
Curtis made her debut on the big screen as Laurie Strode in Carpenter's 1978 flick that started it all, Halloween. This will be her fifth appearance as Laurie Strode in the franchise, following 1981's Halloween II, 1998's Halloween H20: 20 Years Later, and 2002's Halloween: Resurrection.
2018's Halloween reboot is being directed by David Gordon Green and Danny McBride of HBO's Eastbound and Down and co-produced by Blumhouse Productions, the production company behind Get Out, The Purge, Paranormal Activity and Insidious.
With heavy hitters like this on board and a little over a year left before the film is expected to hit the big screens, we're excited to keep you up to date on new developments! Stay tuned!
Michael Myers had nothing to say but did break out into a little dance.