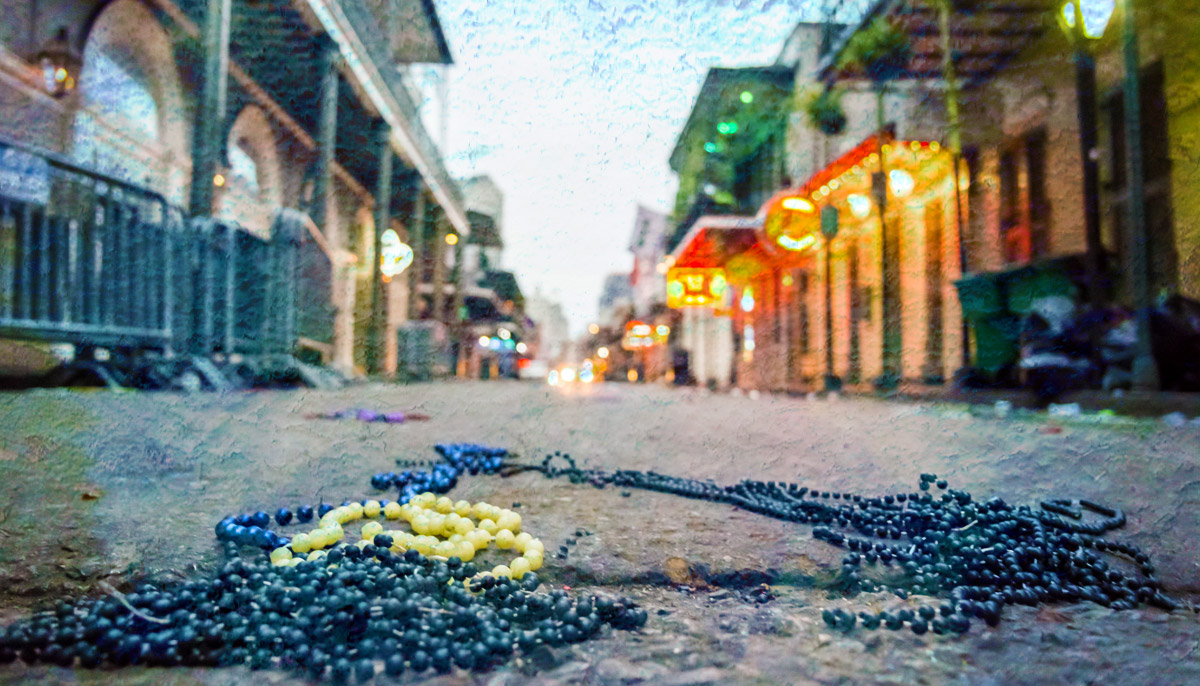 Looking for a quick drink with a haunted edge in New Orleans? Perhaps a French Quarter Phantoms ghost tour will whet your whistle along with a visit to all of the ghostly cemetery hot spots like St. Louis Cemetery No. 1 or St. Roch Cemetery. We here at FrightFind have put together the four most frightening and haunted bars in all of New Orleans for you to visit for a cold one… if you dare.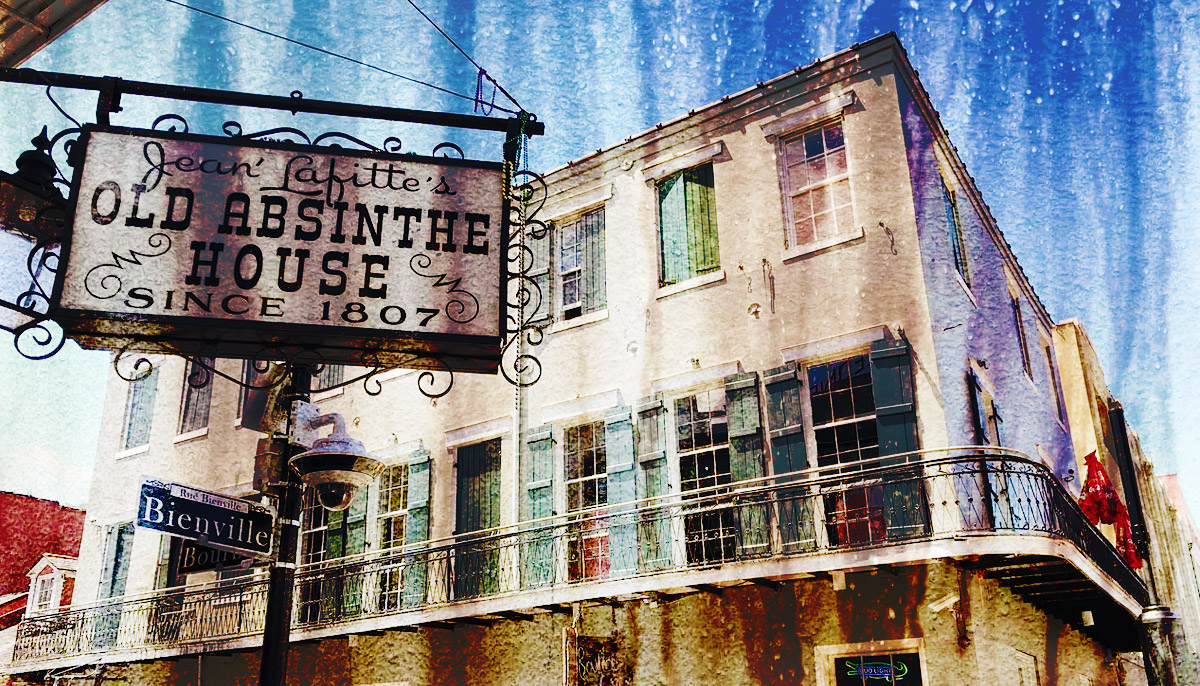 No better place to indulge your favorite drink than at the Old Absinthe House located right on Bourbon Street in the heart of the French Quarter. However, a visit here and absinthe may not be the only spirit you are liable to encounter. The most famous spirit here is said to be that of pirate Jean Lafitte himself! The early 19th-century pirate and bootlegger are said to haunt the second floor of the bar, where some people have claimed to see not only Lafitte standing near the window in his trademark hat but also next to the ghost of former President Andrew Jackson.
Former employees at the Old Absinthe also have spoken about drink glasses mysteriously being moved around or accidentally knocked off bar tables by unseen forces. Even with some table chairs being rearranged, one of the more audible manifestations is the sound of laughter and merriment from corners of the bar in which nobody is present at all. Did we mention the Absinthe drinks?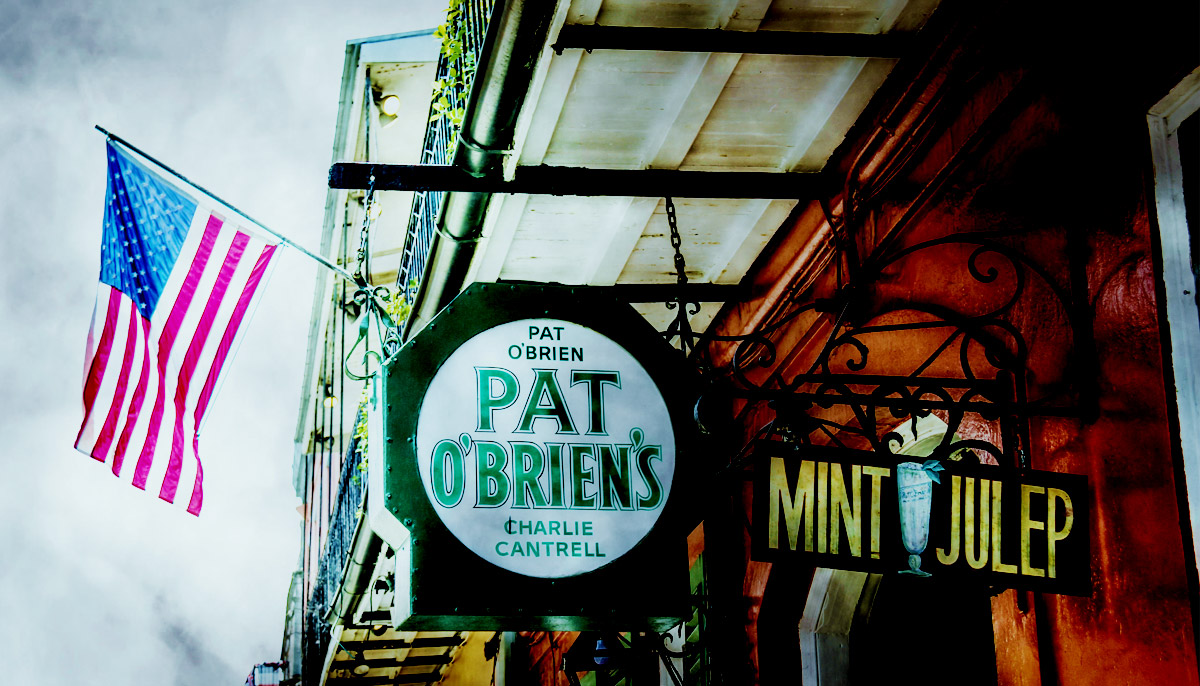 The hottest spot before, during, and after Mardi Gras is none other than Pat O'Brien's bar, where you're likely to encounter spirits in both the bottom of a glass as well as floating past you! The bar's location on St. Peter street was originally constructed all the way back in 1791. The most haunted spot in the bar is said to be the ladies' restroom up on the second floor. Women visitors and employees alike have said that even the ascent to the second floor near the restroom brings forth a certain eeriness. Vicious cold spots along with a heavy stomping sound that seems to descend from the antiquated attic storage area above are what they notice most.
Like most establishments in New Orleans, the backside area holds smaller courtyards and the one at Pat O'Briens features typical patio furniture for visitors. Many times during non-peak hours, the staff will have the patio furniture straightened and perfected for any visitors, only to walk back outside moments later and see that the furniture has been completely strewn about in disarray by an unseen force.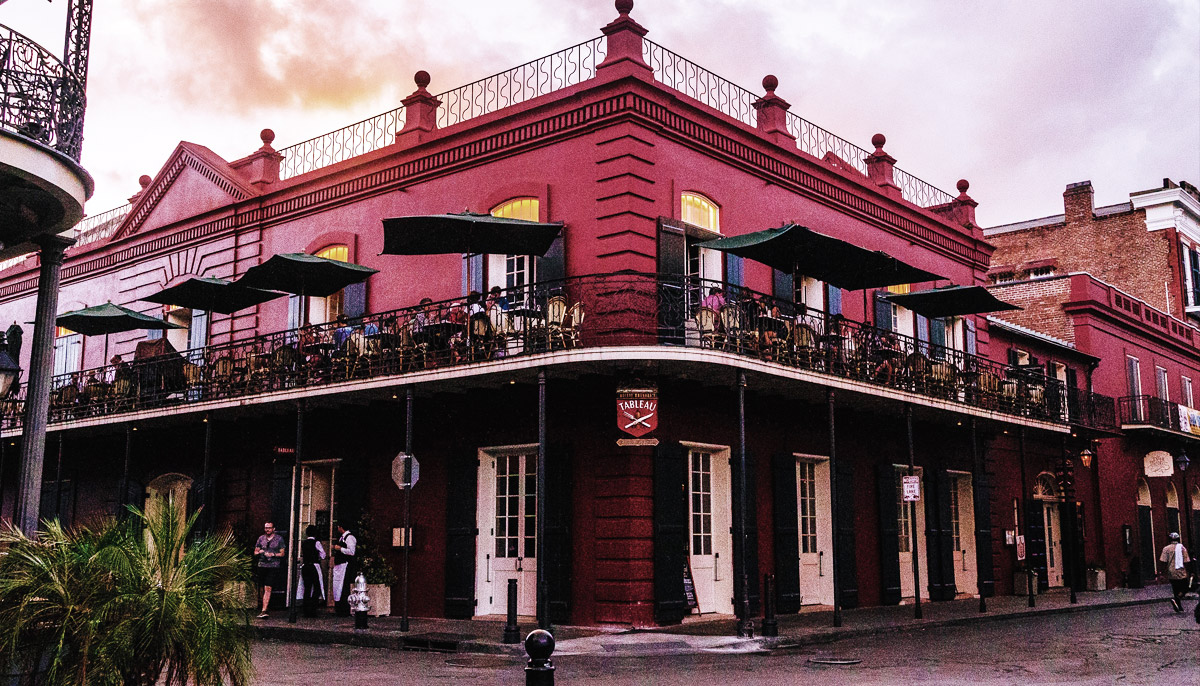 Tableau is, of course, one of the more popular establishments in all of New Orleans. Sitting on at the corners of Chartres and St. Peter Street, this open kitchen bar that's built within a vintage stage theatre was first formalized in 1916 although historical records date part of the actual brick and mortar building to go as far back as 1789! To start there is the spirit of a particularly self-conscious Civil War Union soldier that has been seen inside Tableau.
Visitors recount seeing a younger man in Union soldier dress blues who appears to be straightening his gloves, lapel, and even hair all in the direction of what is just a normal wall. In 2017, a YouTube video surfaced of camera footage from the bar area. A bartender is quietly sweeping the floor when a dozen wine bottles on their racks fly off and smash across the room! Think we're kidding? Check out the footage and when you're in New Orleans, check out the Tableau for yourself if you dare!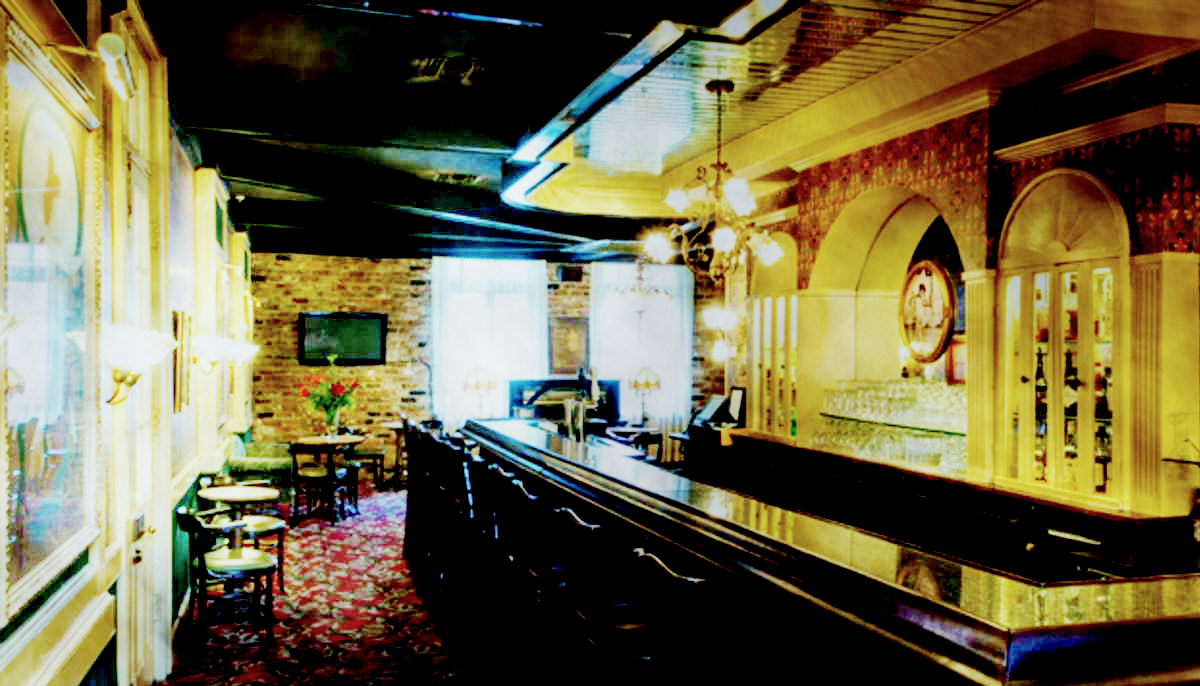 Located just a mere two blocks over from the aptly haunted St. Louis Cemetery No. 1, the Dauphine Orleans Hotel is a French Quarter staple. Guests at the bar and hotel have reported seeing a young, slender woman in a flowing white dress that passes by them in an instant, only to disappear seconds later! Urban legends over time have many believing that the woman in the ghostly bridal dress is none other than Millie Baily herself, May Baily's younger lovelorn sister.
There are also sightings of other female entities that can be seen dancing through the courtyard areas at any hour of the day in a period dress who seemingly disappear without a trace! As for the hotel half, one family in particular on the second floor reported to be awoken late at night with their bed shaking violently and fleeting cold spots felt, all in the middle of sweltering Louisiana July heat with absolutely zero explanation! Phantom brides, Civil War-era bordello ghost women, and shaking beds? Sign us up!
Haunted Honorable Mentions: Kerry Irish Pub, The Alibi, Tujague's, The Bourbon Pub, The Jimani, Lafitte's Blacksmith Shop