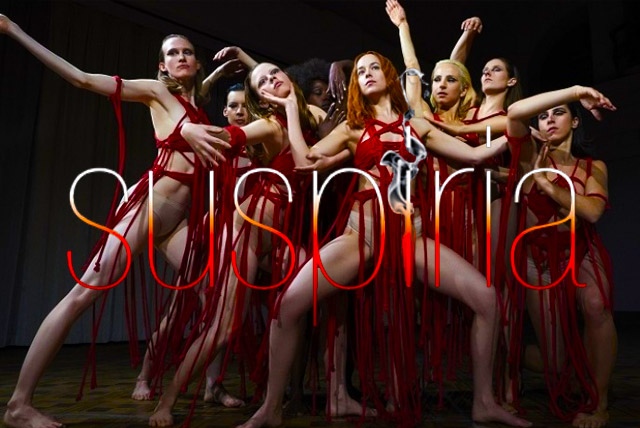 In 1977, Italian director, horror film master, and all around mad-cinema genius Dario Argento terrified international audiences with his hauntingly brutal film, Suspiria. The film was dark, oddly psychedelic, and purportedly based on some rather loose but nonetheless true events that a relative of Argento's mysteriously experienced in Europe. Told through the eye of an American dance student, the chilling film introduced audiences to the Italian brand of horror known as Giallo.
Suspiria: Dario Argento's 1977 Horror Masterpiece
Rough in its definition, Giallo is an Italian sub-genre that incorporates horror, detective fiction, gore, supernatural elements, and psychological exploitation so as to craft as masterful a film as possible. For Argento at this time, it was about creating that surreal dreamworld inside a rather morbid reality. All of these sights played against a score composed entirely by the cultish progressive Italian rock band Goblin, and the nightmares were sure to come. Nearly forty-one years later, the film is being revisited with an exciting new cast and dedication to frighten all new first time viewers.
Suspiria Returns in 2018
Academy Award nominated director Luca Guadagnino, is looking to bring his best as the new film stars Dakota Johnson as Susie in the main role of an American ballet dancer who travels overseas to Europe in hopes of refining her delicate craft. However soon after her arrival, things don't quite appear as normal as they should. A sequence of tragic events and nightmares has Susie believing that her ballet company is fronting for nothing more than a sinister coven of witches possibly headed by the company's own Madame Blanc, played with eerie compassion by Academy Award winning actress, Tilda Swinton.
One of the key takeaways from the film's many teasers and trailers is that Guadagnino, while looking to stick close to Argento's source material in some ways, is almost entirely abandoning the paranoid color scheme that was captured so well in the 1977 film version. Guadagnino has said of his visuals for the film,
"My production designer Inbal Weinberg, my costume designer Giulia Piersanti and the director of photography Sayombhu Mukdeeprom went for browns and blacks and blues and greens, all muted and juxtaposed, so that we could in a way encompass this idea of a German Autumn. That's why the colors are not primary. They do not pop at you. I hope that they infiltrate you and they go deep into you".
As far as getting an approval from Argento on his finished product, Guadagnino said, "I can only say to you that after he saw it he called me, and it was a great call".
Suspiria is set to hit theaters October 26, 2018.