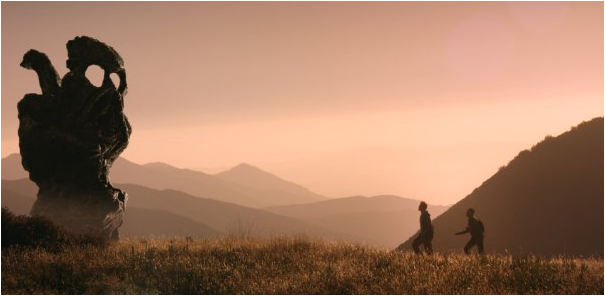 Justin Benson and Aaron Moorhead (Spring and Resolution) debut the world premiere of The Endless this Friday, April 21 at the 2017 Tribeca Film Festival in NYC.  This marks the duo's return to Tribeca after their breakout films Resolution and Spring. Benson and Moorhead bring us another genre- and mind-bending film to the in-competition section of Tribeca.
The Endless teaser sets us up with a quick look at the horrors to come.
The Endless Teaser

The first teaser for the film has already been released and stars Benson and Moorhead…and a whole lot of water. Seriously, if you didn't have a fear of the deep before, you just might after this. Following the duo as two brothers returning to deal with a cult they managed to escape from years prior, the clip shows Benson diving into the water in a search for answers to their questions. What follows next simply needs to be seen, but we're sure festival goers lucky enough to be in the audience will be frightfully pleased.
Critical Acclaim
Benson and Moorhead have maintained critical praise since their 2012 indie release Resolution.  Their following hit in 2014, Spring, even managed to garner praise from horror mastermind Guillermo Del Toro, with Del Toro stating on Twitter "Spring is one of the best horror films of this decade. And the only Lovecraftian film that has blown me away." The duo even earned a spot on Variety Magazine's "Top 10 Directors to Watch in 2015". The teaser for The Endless makes it clear that their momentum has only increased.
Benson and Moorhead star alongside cast members Tate Ellington, James Jordan, Kira Powell and Shane Brady.
9:00 PM – Friday 4/21                        Cinepolis Chelsea 7
10:00 PM – Saturday 4/22                 Cinepolis Chelsea 9
7:45 PM – Sunday 4/23                       Cinepolis Chelsea 1
8:45 PM – Wednesday 4/26               Cinepolis Chelsea 4
8:45 PM – Saturday 4/29                    Regal Cinemas Battery Park 11-3
So, are you lucky enough to make it to the Tribeca Film Festival this year? If so, come back and let us know what you thought of The Endless!