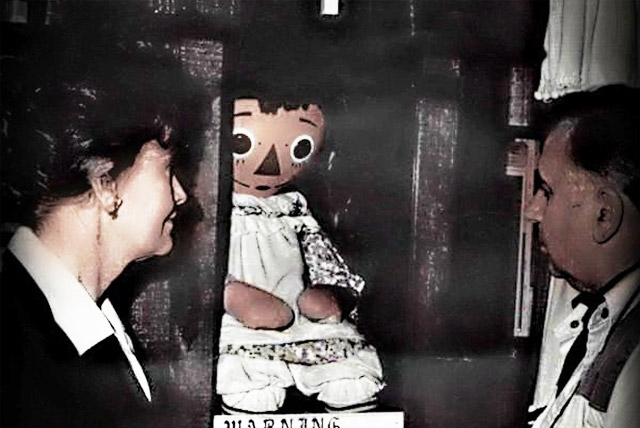 Ed and Lorraine Warren are the most popular and well documented paranormal investigators in the entire world. With a case catalog that spans back to 1952, they have investigated thousands of paranormal claims that have covered many decades. The public today has undoubtedly heard of their most famous cases such as the Amityville Horror House, the Annabelle doll, Enfield Haunting, and the house from The Conjuring. Here are some of their other lesser-known investigations of The Conjuring ghost hunters, Ed and Lorraine Warren.
The Smurl Family Haunting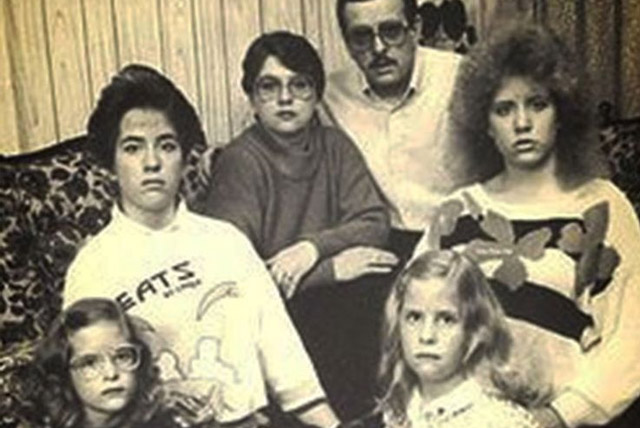 In 1974, Jack and Janet Smurl moved into an older home in West Pittston, Pennsylvania. Not long into their move, the Smurls began to notice extremely foul smells permeating inside the home. Loud and constant bangs on the walls and ceiling kept them awake at night, and even their family dog was picked up and thrown violently against a wall by an unseen force. The most traumatizing event was when Jack was a victim of many sexual assaults by the unseen force in the home.
The events lasted on and off nearly a decade before Ed and Lorraine were called in to investigate the haunted Smurl House. After listening to the complaints from the family, combined with religious provocation, Ed determined that a powerful demon was inhabiting the home. Again utilizing religious provocation, Ed tape recorded the sessions and took them to the local Catholic diocese to procure an exorcism for the family.
At first, several priests came in waves to bless the home formally, and one priest even went so far as to spend a weekend at the home observing the family. However, this priest never found anything sinister. Upon leaving though, the unseen force manifested into an actual dark mass that floated around the home! Eventually, two exorcisms were performed in addition to a Catholic Mass. After nearly a decade of torment, the Smurl family sold the house in 1988, and have reported that nothing has followed them to date.
Demon Murder Trial
The Demon Murder Trial is actually the first court case of its kind to employ the legal defense phrase of "the devil made me do it." In 1981, Arne Cheyenne Johnson was convicted of first-degree manslaughter for killing his landlord Alan Bono. Arne at the time was dating a single mother named Debbie Glatzel who had an eleven-year-old son named Daniel. He had procured a rental property that needed cleaning up and took Debbie and Daniel with him. While on-site at the property David reported having an encounter with an old man who told them to stay away from the property. David began having visions where the old man transformed into a demonic creature who threatened to capture his soul. Arne and Debbie were disturbed by the boy's constant visions and dreams that they sought out help from the local Catholic Church.
A priest came to bless the boy, but this proved ineffective as the visions worsened. Ed and Lorraine were called in to investigate. Lorraine, a well-respected clairvoyant, picked up on a powerful black mist that continuously surrounded the child. As the Warrens investigated, the visions got worse, and young David began to exhibit growls, superhuman strength, and even levitation. Worse of all was that in a demonic voice he foretold of Arne committing murder.
During an exorcism facilitated by Ed and Lorraine with up to six priests, Arne mocked and challenged the demon who seemed to have left David's body and transferred to his. Over the next few days, Arne exhibited the same symptoms as David and on that fateful evening got into a fistfight with Alan Bono over a misunderstanding involving Debbie. Arne fatally stabbed Alan Bono nearly a dozen times. At the trial, Arne attempted to plead not guilty by reason of possession, but a judge was unconvinced. He ended up pleading to manslaughter and serving five years in prison. As for the demonic presence the cause so much havoc? It mysteriously disappeared once the actual murder had been committed.
The White Lady of Union Cemetery
Sitting beside the Easton Baptist Church in Easton Connecticut is the Union Cemetery. The cemetery is believed to be centuries old and is home to the ghostly apparition of a lady dressed all in white. This ghostly woman has been seen since the late nineteenth century. Curious about such paranormal activity in his own backyard, Ed Warren took it upon himself to try and videotape the apparition himself.
On a cold night in late 1990, Ed had arranged a video recorder on a tripod to capture anything moving in the cemetery. Sometime after midnight, roughly six seconds worth of videotape captured a lady in white clothes, floating through the cemetery. Ed was so fascinated by the apparition that he published an entire book dedicated to the ghostly phenomenon, simply titled, Graveyard.
The most popular theory is that the woman died during childbirth and was driven to the graveyard and buried, which partly explains eerie reports of the apparition making crying sounds and sometimes floating through the cemetery gates and out into the middle of Route 59. The ghostly sight has caused many a late night drives to run right through her spirit with a car only to stop and look back to find nobody there. While this particular case does not contain demonic hallmarks, it is one of Ed Warren's most cherished cases, particularly due to the film footage that he took and kept.
Mr. Entity: The Moffitt Family Poltergeist
California housewife Deborah Moffitt was stunned the first time she witnessed the various apports going on in her home. The mysterious and unseen force would paranormally transport many household objects, in particular, razor-sharp kitchen knives, to rooms all over her house. Before long, Deborah and her husband were receiving mysterious messages written on their mirrors in soap. Surmising that all of this was the work of a ghost, Debbie cheerfully named it, "Mr. Entity."
As the months went by, Mr. Entity became more and more aggressive, even going so far as to stab butcher knives straight up into the seats of chairs. Frightened by the upfront attempted violence, Debbie reached to various mediums who were chased off by the threat of death by Mr. Entity. She employed the help of the infamous witch, Dr. Evenlyn Paglini whom Mr. Entity mocked in many mirror writings and discounted her reputed occult skills. Even a Native American medicine man was brought in to assist.
Finally in the early 90s, after five years, Deborah got a visit from Ed and Lorraine Warren. She instructed them that the attic was the area of the house that Mr. Entity dwelled. Lorraine took it upon herself to use her clairvoyant skills to put together a picture of what it was she was dealing with. Moments after attempting a rather informal seance, Lorraine reappeared disheveled and exclaimed aloud, "Oh Ed! This is ancient! It's very old and very ancient!".
Mr. Entity's calling card on the mirror was an iblis, which is a crude triangle drawn with a tail hanging out of it. It was found to be related to the djinn, a very old Middle Eastern demonic entity. Given the time, circumstances, and foreign nature, the Warrens were not able to clear the home but were able to help facilitate Debbie and her family in finally ridding themselves of what haunted them to no end.
The Southend Werewolf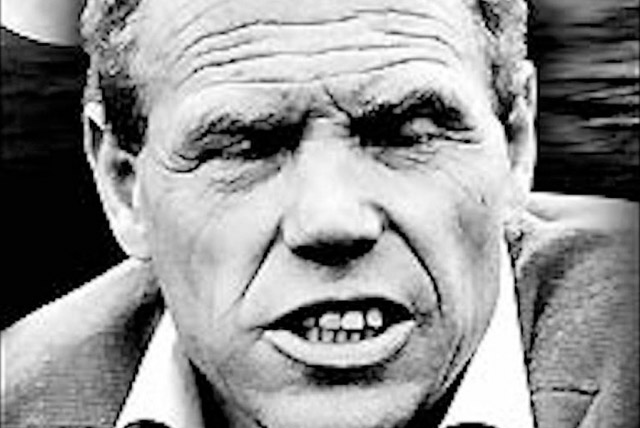 Not all of the Warren's classic case files dealt strictly with demonic entities and possessions. Beginning in 1952, a young man from Essex, England named Bill Ramsey experienced a most unexplained phenomenon. While playing outside one autumn day, he mysteriously was "attacked" by a very cold rush of air. The event was sudden in its appearance and brutal in temperature. Moments after being attacked, he ran and vomited after feeling inundated with a foul stench. As days passed for young Bill, he found himself having incredibly short bursts of anger and rage, as well as periodic bouts of superhuman strength. Nightmares began taking hold of his sleep and he experienced dreams of deep, heavy growls from an unseen creature. The nightmares and fits of rage subsided over the years and he went over fifteen years without an episode. Then one evening he went out with friends to a pub and had to excuse himself to the washroom where he rinsed his face and stared in the mirror, and the reflection of a werewolf looked back at him.
Into the late 1980s, Bill periodically attacked personal friends as well as strangers. Upon fearing an imminent heart attack, Bill was rushed to the hospital only to discover that his werewolf side was emerging. Unknown numbers of responding police officers couldn't restrain him as he growled, made claw scratches and was animalistic in behavior. Tranquilizer injections could only settle him. Ten days of relentless physical, mental, and emotional tests could not find anything at all wrong with Ramsey's unexplained werewolf manifestations. As luck would have it, the Warrens were in London on an unrelated case and heard of his lycanthropic possession and immediately began to investigate.
The Warrens were convinced Bill was possessed by a demon that manifested werewolf tendencies in him. Bishop Robert McKenna was a close personal friend of the Warrens and had helped performed many exorcisms upon their recommendations. At once, Ramsey agreed to fly to Connecticut with them to meet McKenna and be freed from his werewolf demon. The night before his exorcism was to be carried out, he attempted to claw and strangle his wife in their hotel room. The next day at his exorcism, he had to be restrained just moments after the ceremony began. He immediately began to growl, foam at the mouth, and become aggressive.
The ceremony was said to have lasted hours with the final portion having to be conducted all in Latin. According to Ed Warren, near the end of the ceremony, Ramsey heaved his body up against the restraints with all his might before slumping over. The werewolf demon fled, and his nightmare was over. Warren is said to have filmed the entire exorcism and had it kept under tight lock and key. As of 1992, Ramsey reported he no longer had any werewolf tendencies or rages, but as of 2018, his whereabouts and status are completely unknown.
Ed and Lorraine practiced their paranormal research for 60 years together. They had many tales which will make you question your own beliefs. To hear a little more about some of their most famous endeavors, take a look at some of the articles below.