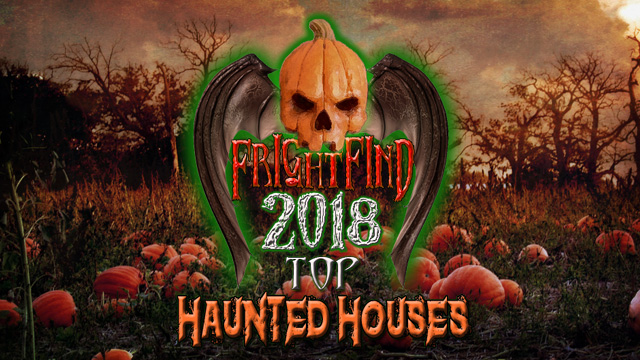 2018 Guide to the Scariest Haunted Attractions in Every State
At the start of each Halloween season, there are a few hotly anticipated traditions: Oktoberfest celebrations, costume parties, pumpkin beer, pumpkin spiced lattes, pumpkin bread, gorging on candy corn until you puke, scaring your little sister, etc. However, there is one event that stands above all: FrightFind's annual guide of haunts.
As always, we are not here to rank or tell you which killer clown (Pennywise) is scariest; we are just here to bring you at least one haunted house to visit in every state. Some haunts draw thousands; some draw dozens. We have some repeat top haunts, but we left room for some new blood. But enough waiting – Prepare yourselves for FrightFind's top haunts in every state – 2018!
Are you insane enough?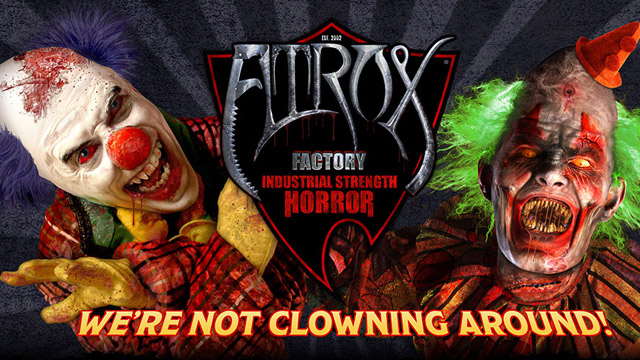 Our 2018 winner for the state of Alabama climbs to the top spot after a 3rd place finish last year. ATROX Factory in Leeds touts itself as the largest haunted attraction in the southeast, with "50,000 square feet of mind-numbing terror and over ¼ mile of twisted hallways and shocking surprises!"
A couple new features for 2018 are what put this scare-fest in the top spot: The Altered State 4D experience, where guests are literally strapped in and cannot escape once they enter.  Not for the faint of heart!  Not recommended for anyone who gets motion sickness or claustrophobia.  Also, after 20 years, they are bringing back The Return of Slain Manor.  The top haunt in Alabama is sure to have something for all fear-seekers!
FrightFind It: Atrox Factory in Leeds, AL
Runner Up: Warehouse 31 in Pelham, AL
More Top Haunted Houses in Alabama
Anchorage's Oldest Haunted House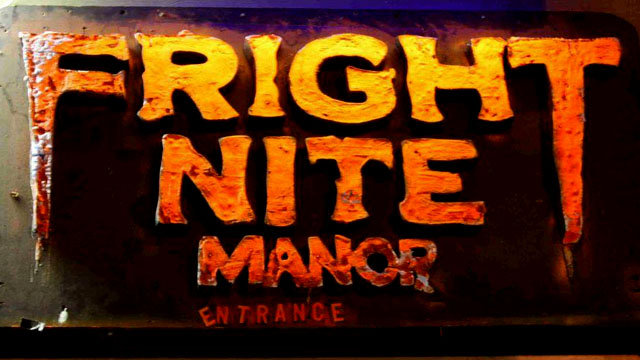 Anchorage's Fright Night Manor takes top honors in the state of Alaska for the third straight year!  Founded in 1985, this mostly family-friendly haunt is looking to secure a new location currently but it will be up and running.
If you like clowns, clowns, and more clowns, this is the place for you.  The plan is for a large clown room, separate Nightmare on Elm Street and Zombie areas, and huge spiders.  Expect scary 3D effects with your $15 ticket.  Great scares around every corner, but not recommended for the very young.
FrightFind It: Fright Night Manor in Anchorage, AK
See all our Haunted Houses & Places in Alaska
Want a recap of our 2015 guide to the top haunted houses in America?
A Haunted Tale of Violence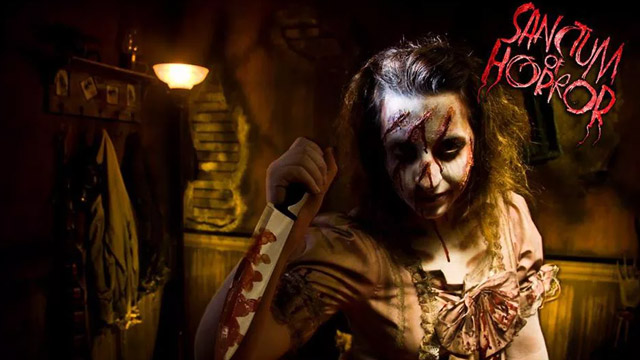 Sanctum of Horror has been thrilling guests in the East Valley for the last 7 years. Visitors come from as far away as Tucson to experience the intensity of this haunt. One guest said, "If you live on Mars, take the 33-year journey and give this place a visit."
While traversing this haunt, you will find yourself reliving the dark and twisted tale of Lenore. You'll wind your way through the memories of a young girl whose tortured soul is confined within the walls, forcing you to relive the violence that she once inflicted upon her very own family.
FrightFind It: Sanctum of Horror in Phoenix, AZ
Runner Up: The Crypt Haunted Attractions in Mesa, AZ
More Top Haunted Houses in Arizona
Undertakers, Morticians and Grave Diggers, oh my!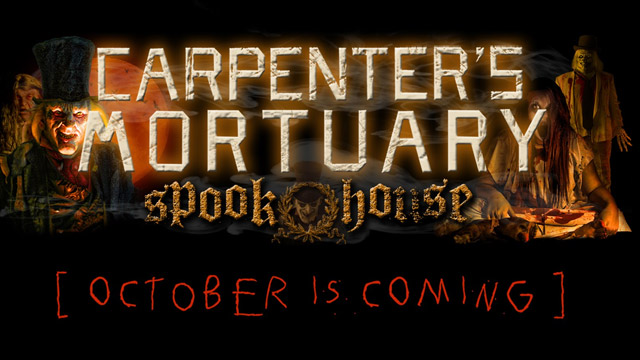 Charlie Bookout tells us that Carpenter's Mortuary Spook House is unique in that it occupies a historic 1929 building that once actually served as the Funeral Home for Gentry, Arkansas.
The haunt as it is known today has been successfully scaring thrill-seekers since it opened in 2014, but the artists who run Mortuary Studios have been sharing their passion for the paranormal at this location for over 30 years.
"We only use real ghosts . . . Just kidding," says Bookout. "There are from 20 to 25 talented actors roaming the halls of Carpenter's Mortuary Spook House each night."
FrightFind It: Carpenter's Mortuary in Gentry, AR
Runner Up: Fear Factory 501 in Jacksonville, Arkansas
More Top Haunted Houses in Arkansas
Four Horrifying Haunts in One!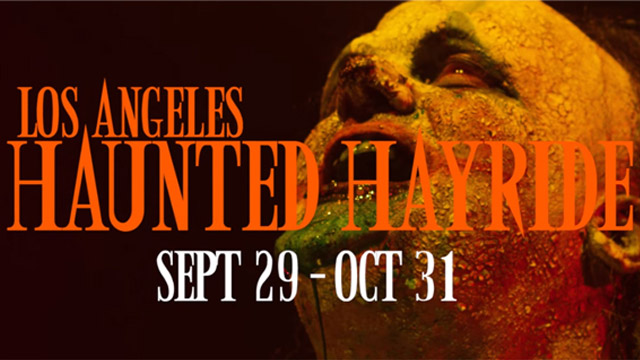 The Los Angeles Haunted Hayride is our top haunt for the great state of California. While the hayride is cast as the main event, the haunt actually houses 4 separate attractions in one. Guests enter into Purgatory where they interact with the living dead; they traipse through the Haunted Village, and take a ride on undead horses on the "Scary-go-Round."
LA's favorite haunted hayride, celebrating its tenth year in operation, has a little something for everyone. While the travels through Purgatory may not be suitable for those under 8 years of age, locals are said to offer "Tricks and Treats" for the youngsters, and hot food and snacks are served up at the "Grubshack."
FrightFind It: Los Angeles Haunted Hayride in Los Angeles, CA
Runner-Up: The Queen Mary's Dark Harbor in Long Beach, CA
More Top Haunted Houses in California
Largest "Scream Park" in Colorado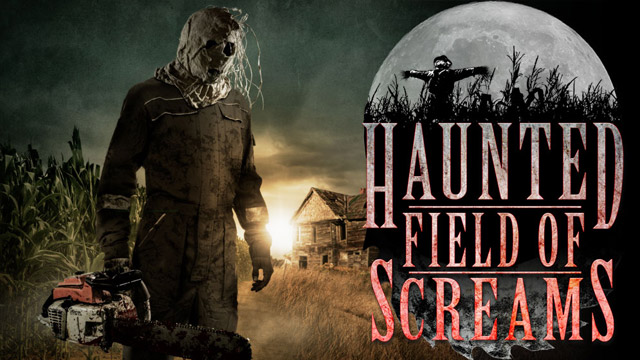 This 40-acre corn field located in Thornton Colorado is hailed as the state's "largest scream park."  With four different haunts in one, this hair-raising haunt is so intense it's not recommended for those 12 and under.
Guests are hunted by maniacal killers as they traverse through the torture chambers of "Condemned," the haunt's first attraction. Those who manage to escape will hitch a ride on a paintball-toting trailer outfitted to exterminate hordes of the undead. If zombie annihilation isn't too much to handle, guests make their way through Dead Man's Maze where the night's darkness casts dizzying shadows that confuse the senses. Finally, guests will come face to face with the evil outcasts left behind at an abandoned freak show in the CarnEvil in the Corn.
FrightFind It: Haunted Field of Screams in Thornton, CO
Runner Up: 13th Floor in Denver, CO
More Top Haunted Houses in Colorado
Now Featuring a Funhouse of Fear!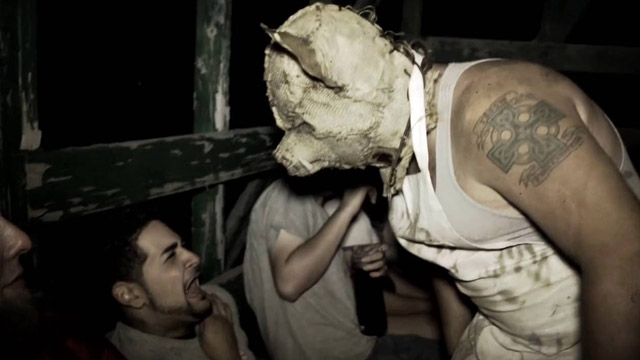 Our top haunt for Connecticut goes to Legends of Fear! Guests have been enjoying thrills and chills at Legends of Fear for 22 years! The haunt includes five different attractions, all dead set on hearing guests scream!
Hike the Melon Head Revenge Trail through the haunted forest and be hunted by demented souls who are thirsty for blood. Edgar, the mad mortician, invites you to join him in his Hemlock Manor Mortuary for a grand tour from which you may never return. Guests have a chance to repent their sins at Pine Hills Parish and pick their way through the Dark Harvest where evil lurks around every corner. The all-new Funhouse of Fear will be introduced this year and is sure to make guests howl with laughter.
FrightFind It: Legends of Fear in Shelton, CT
Runner Up: Dark Manor Haunted House in Norwich, CT
More Top Haunted Houses in Connecticut
This land is not your land. Or mine.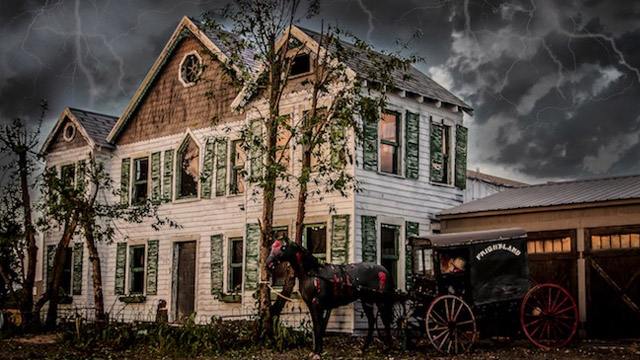 Frightland features 8 haunted attractions including the Haunted Barn, a Horror Hayride, Idalia Manor, Fear, The Attic, Ravenwood Cemetery, Zombie Town, and Zombie Prison.  Not to be outdone by the competition, they also offer carnival rides, games, and food. Get unlimited rides with a Frightpass or VIP Frightpass. This is all on top of a DJ spinning the haunted hits while giving out prizes to the terrified crowd. It's like they are paying you!
FrightFind It: Frightland in Middletown, DE
Runner Up: Nightmares Haunted House in Laurel, DE
More Top Haunted Houses in Delaware
A Neighborhood Fright Fest!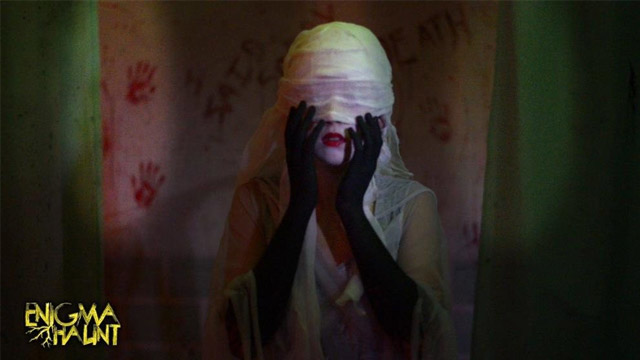 Enigma Haunt of Boca Raton, Florida is a family-owned and operated attraction that went from casually scaring neighborhood kids, to "the most terrifying and entertaining season yet!" Taking the top haunt for Florida this year, Enigma started as a Halloween home-haunt 19 years ago, and has blossomed into the award-winning themed extravaganza that it is today!
Enigma Haunt is a 2-story, 19,000 square foot indoor haunt that offers three attractions, each more insidious than the last. Cursed, Twisted Mayhem and Realms of Terror each offer a gruesome glimpse into the violent history of South Florida. The lurid legends that have been passed from generation to generation, lend validity to the otherwise surreal reality within the house of horrors. Enter, but be warned, history has a way of repeating itself.
FrightFind It: Enigma Haunt in Boca Raton, FL
Runner Up: Murder House in Tampa, FL
More Top Haunted Houses in Florida
The Devil went down to Georgia, and never left!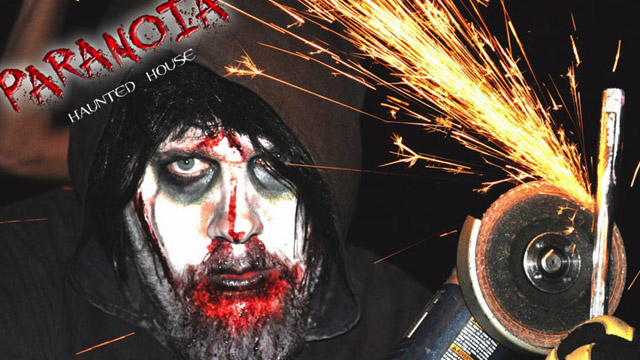 You'll have to go all the way down to Canton to find our top haunt for Georgia. For the second year in a row, Paranoia Haunted House takes our number one spot. This year, the haunt features an attraction called "Carnage" that promises to unleash the deepest, darkest desires of the human mind. Desires that are downright evil. If you make it through the Carnage, you'll head down to the bayou, where there's more to worry about than 'gators or ratt'lers… Once called Bergeron Bayou, townsfolk started noticing a terrifying trend… Those who visited the Bergeron Bayou were never heard from again. That's when they started calling it… Blood Bayou.
FrightFind It: Paranoia Haunted House in Canton, GA
Runner Up: Camp Blood in Carrollton, GA
More Top Haunted Houses in Georgia
Terror in the Tropics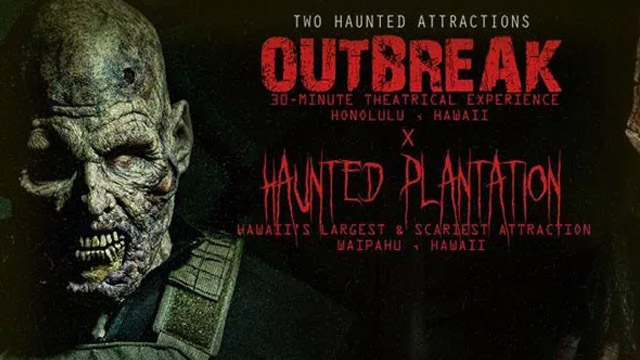 Hawaii's top haunt for the second year running is the Haunted Plantation in Waipahu on the island of Oahu. While the haunt is located in a tropical paradise, it is also smack in the middle of a real haunted village. The spirits of Old Hawaii are said to taunt and chase unsuspecting guests as they wind their way through the haunted jungle.
The website for Haunted Plantation features a stern warning; no children under 13 are allowed at the attraction, and pregnant women and people with breathing or heart problems are strongly discouraged from attending.
If you're brave enough to venture through the tropical terrors in this paranormal paradise, you'll discover why this is considered one of the top haunts in the country. Haunted Plantation has been featured on Syfy Channel, Buzzfeed, and the Travel Channel and is considered a staple holiday haunt for vacationers and locals alike.
FrightFind It: Haunted Plantation in Waipahu, HI
More Top Haunted Houses in Hawaii
This Requiem is no Dream… It's a Nightmare!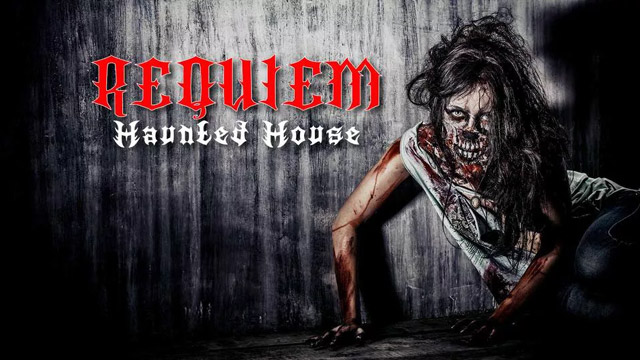 This year's top haunt for Idaho is considered the largest indoor haunt in Treasure Valley. Located in downtown Caldwell, Requiem Haunted House has grown to a staggering 10,000 square feet of hair-raising revelry. A family-friendly attraction, Requiem is considered appropriate for children 7 years and older. While they promise to scare the daylights out of thrill-seekers, they employ a glowing bracelet system to alert actors to tone down their terror level for kids and reluctant adults.
Requiem supports its community by donating $1 from every ticket sold on specified evenings throughout the Halloween season, and partners with anti-bullying campaign Don't be a Monster. This year's other recipients include the Caldwell Fire Department and the College of Idaho swim team.
FrightFind It: Requiem Haunted House in Caldwell, ID
Runner Up: Idaho Haunted Swamp in Albion, ID
More Top Haunted Houses in Idaho
A Zombie Battle + A Mind-Blowing Corn maze = Endless Fright and Fun!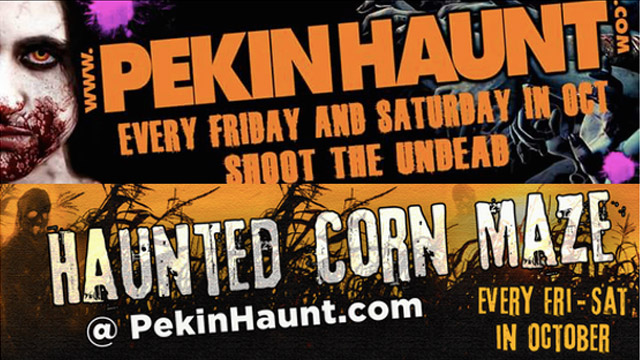 Top haunt for central Illinois is Pekin Haunt, which offers guests a chance to fire paintballs at "real-live zombies!" Guests pile into a double-decker Battle Wagon outfitted with 20 paintball guns, and blast their way through an onslaught of the undead, leaving a trail of carnage in their wake. After the adrenaline rush of a zombie ambush, guests are herded into a dizzying corn maze where they are lucky to make it out with their minds unscathed. Pekin Haunt is in its seventh year of operation and will be open every Friday and Saturday evening in October.
FrightFind It: Pekin Haunt in Pekin, IL
Runner Up:  Nightmares Basement of the Dead in Aurora, IL
More Top Haunted Houses in Illinois
Where the Corn Stalks You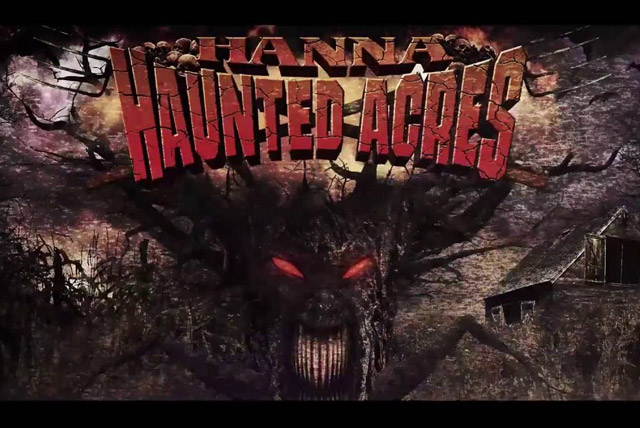 Hanna Haunted Acres is one of the most exciting and terrifying hunts in Indianapolis. It leaves many of its guests in tears! Featured on ABC and NBC, this haunted attraction is one worth the visit. Offering six spooky attractions such as the Field of Fiends, a walk-through corn maze that leaves it's victors wondering what's around every corner. Other activates include Outbreak, a zombie-themed attraction for all the post-apocalyptic fans out there.
There is something for everyone!
More Top Haunted Houses in Indiana
We All Fall Down!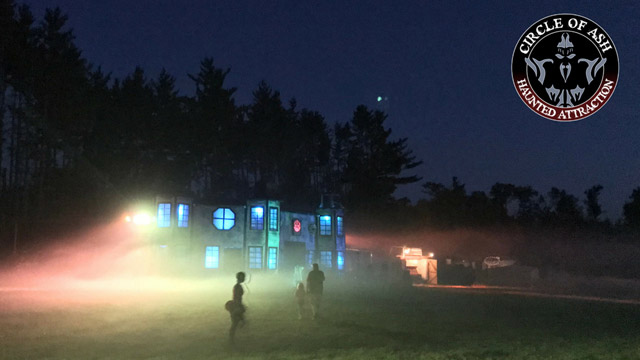 Forget the theme park, try the Scream Park! Opening Friday, Sept. 28th at 8pm, Circle of Ash is a must for all those haunted house fanatics. Many say this is a place that will strike genuine fear in you and leaving you wanting to more. This haunted attraction is located in a dark and desolate forest where all sorts of sinister things lurk. If you think you're brave and quick enough to elude the creepy creatures that haunt the cold nights, then we dare you to enter.
Prices range from general starting at $20 to Fast Passes at $35. Act fast, there is limited availability! Rides are $5 and include, Journey's End, a ride that will leave you deathly afraid as you're placed into a coffin and hear what your own funeral may be like. There is also an elevator ride as well as a trip through a dark mine. Keep in mind, the ride tickets are only available on site and are first come first serve. Murder mystery and escape rooms are offered too at a separate price.
FrightFind It:
Circle of Ash
 in Central City, IA
Runner Up:
Thrasher's House of Terror
in Mount Pleasant, IA
More Top Haunted Houses in Iowa
Where no one can hear you scream.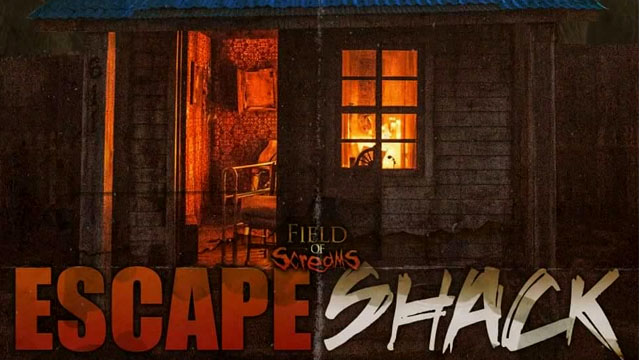 Field of Screams is an attraction that has people traveling from states all around. Going on its 15th year and opening Sept 28, general admission tickets usually go for $20, make sure to get them before they sell out!
People in Kansas know that this is the best haunt around and will leave unsuspecting visitors scared out of their mind. Here you can experience field filled with shifting cornfields and terrifying tunnels, this place is sure to make your skin crawl.
FrightFind It: Field of Screams in Maize, KS
Runner Up: Zombie Toxin in Junction City, KS
More Top Haunted Houses in Kansas
You may never check out.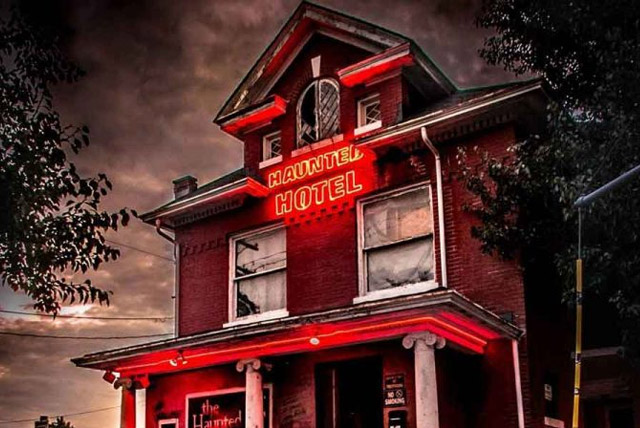 The Haunted Hotel is the longest continuous running haunted attraction in Kentucky. It's like the worst nightmare you've ever had, except you were never asleep. With bloody walls, being chased with chainsaws, and not knowing who or what will pop out around the corner, this hotel is not for the faint of heart.
People come from hours away to enjoy this creepy haunt. With very realistic actors and convincing sets, you'll be wanting to come back!  Be aware that the attraction actors will touch you, this for sure will make the experience even more frightening and realistic.
FrightFind It: The Haunted Hotel in Louisville, KY
Runner Up: The Devil's Attic in Louisville, KY
More Top Haunted Houses in Kentucky
Where the dead walk with the living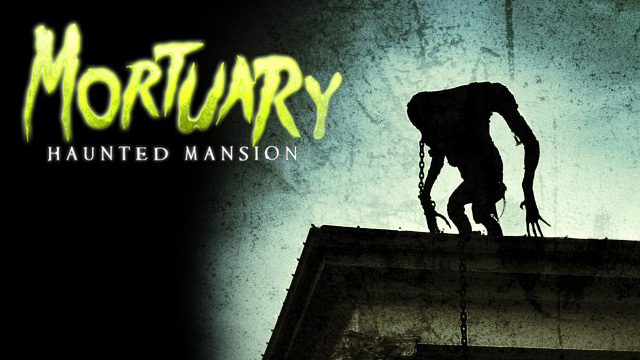 If the idea of mortuaries makes your skin crawl, then be cautious! This New Orleans haunted house was an actual mansion built in 1872 and functioned as a mortuary for 80 years! If that's not scary enough, the mansion itself may be haunted with real ghosts too! The attraction has been featured on shows like Ghost Hunters International and Discovery Channel's Ghost Lab. If you don't have goosebumps yet, the house is surrounding by a graveyard called, "The Cities of The Dead". Who knows what real ghost walk among the living. No saying who or what you'll run into here.
Be one of the tens of thousands of people to enjoy their haunted house attraction as well as 5 escape rooms!
FrightFind It: The Mortuary in New Orleans, LA
Runner Up:  Evil Visions in Monroe, LA
More Top Haunted Houses in Louisiana
Get here before they get you!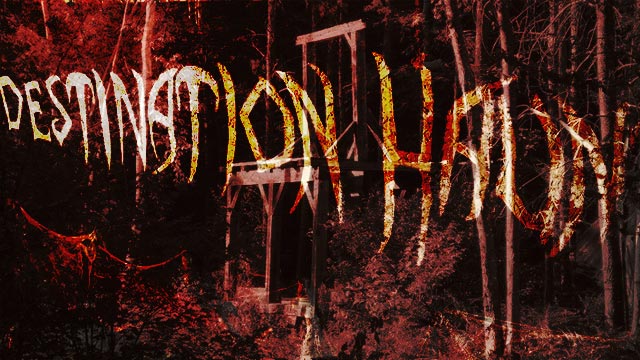 Voted most haunted attraction in Maine and New Hampshire, Destination Haunt has the thrills and chills you're looking for! Venture into haunted houses and take a walk…or run…through a dark haunted forest. This attraction has a lot to offer, including Scorched, The Butcher, The Outdoor Maze, Clown town, And many more!
FrightFind It:  Destination Haunt in Lebanon, ME
Runner Up: Haunted Grandview Manor in Sanford, ME
More Top Haunted Houses in Maine
Your new Halloween tradition.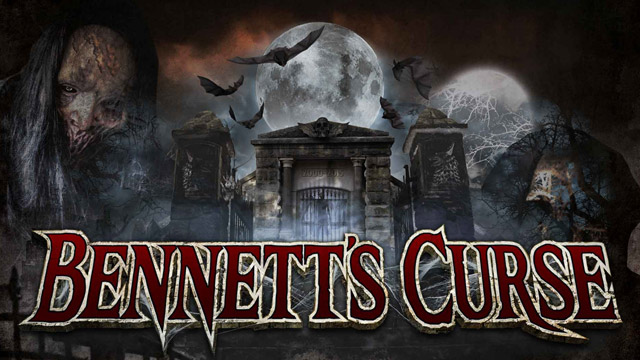 Featured on Travel Channel and in Haunted Attraction Magazine, this locally owned and family operated businesses is a must this Halloween season. Bennett's Curse Haunted Attraction is located in Baltimore and has provided the local area with a bone-chilling experience for the past 18 years. Sure to make you scream in fear, people come from all around to visit this haunted attraction. See for yourself what some call, the most original haunted house they've ever been to.  It will leave even the toughest of people scared and screaming.
FrightFind It: Bennett's Curse in Baltimore, MD
Runner Up:  Laurel's House of Horror in Laurel, MD
More Top Haunted Houses in Maryland
FREE ADMISSION TO MILITARY!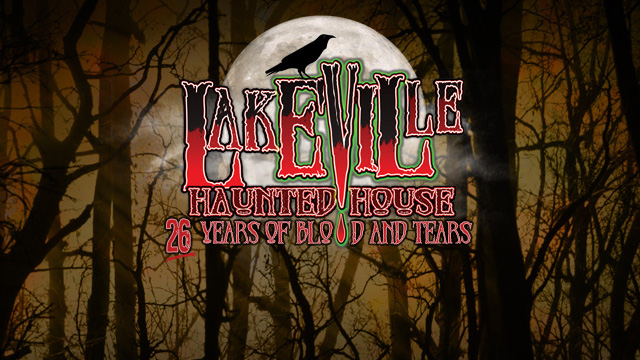 Come walk among evil spirit and Lakeville Haunted House, where even if you're alone, there always feels like someone is watching you. They provide a great experience with plenty of scares to keep you on your feet! This Haunted House is awarded for its creative themes and ideas along with unsuspecting jump scares. There's something for everyone to be spooked about. 
FrightFind It: Lakeville Haunted House in Lakeville, MA
Runner Up: 13 Nights at Jiminy Peak in Hancock, MA
More Top Haunted Houses in Massachusetts
Discover HUSH Fall's secret… if you dare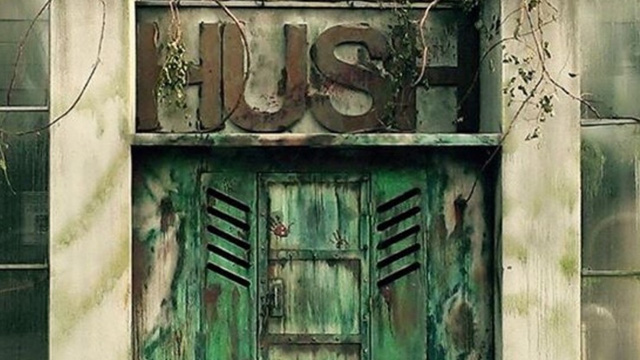 In 1781, the peaceful community of HUSH Falls was founded by the HUSH Corporation in what is now known as Westland, Michigan. Unbeknownst to the locals, the organization's research into local voodoo superstitions was to soon take them into complete ruin… and a long-lasting legacy of terror. This Halloween season, visitors can explore the city's devastation within the spirit-infested town cemetery, the top-secret HUSH facility in the underground catacombs, and come face-to-face with the evil that made HUSH Falls pay the ultimate price. With a cast of frightful ghouls around every eerie corner, this jump-scare extravaganza is sure to have thrill-seekers anything but HUSH-quiet.
FrightFind It: Hush Haunted Attraction in Westland, MI
Runner Up: Erebus in Pontiac, MI
More Top Haunted Houses in Michigan
The hayride is only the beginning…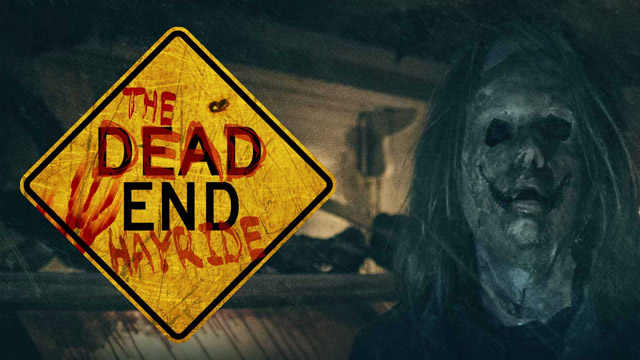 By day, Pinehaven Farm hosts a variety of family-friendly activities, including a pumpkin patch and annual fall festival. However, once nightfall descends on Pinehaven's 150 acres, inescapable terror awaits those who dare to embark on the multi-attraction experience that is The Dead End Hayride. Since 2010, visitors have evaded the deranged residents of Sunnyvale Asylum, ran for their lives through terrifying scenes including the perilous Departed Oaks Haunted Trail, and Site 66 Haunted Corn Maze, and stomached the heart-stopping special effects that make The Dead End Hayride one of Minnesota's most sought-after extreme horror destinations. This is an interactive experience, so do know that what goes bump in the dark… just might bump into you.
FrightFind It:  The Dead End Hayride in Wyoming, MN
Runner Up: Fright Farm Haunted House in Maplewood, MN
More Top Haunted Houses in Minnesota
Get scared senseless at Cedar Hill's Haunted Farm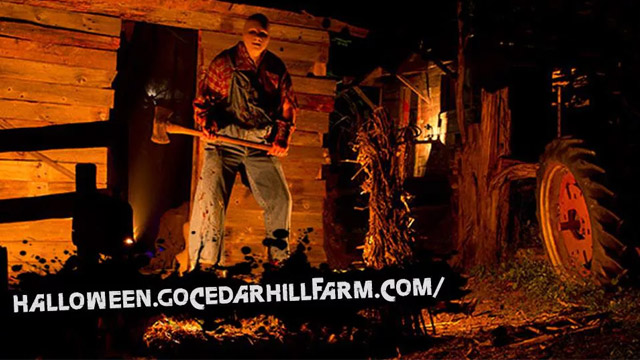 Ever wondered if you've got what it takes to fight off the undead? Find out with a round of apocalyptic Zombie Paintball at Mississippi's Cedar Hill's Haunted Farm. With five attractions on-site, Cedar Hill's visitors can create their own adventure on each individually-priced experience. Classic horror figures like Dracula and Frankenstein await on the theatrical Haunted Hayride, and the Trail of Terror takes unlucky souls for an ominous stroll through the nearby woods. Of course, every haunted farm needs a barn… and Sensturbia's pitch-black twists and turns is designed "to scare you senseless." However, there is an option for those who aren't up for the thrills and chills: Cedar Hill's Haunted Farm does offer a scare-free Flashlight Corn Maize & Tractor Ride, and flashlights are available for sale on-site.
FrightFind It: Cedar Hill Farm's Haunted Hayride in Hernando, MS
Runner Up: House of the Haunted Fields in Raymond, MS
More Top Haunted Houses in Mississippi
Missouri Top Haunt: Phobius
Horror has a new home in Phobius: Estate of Fears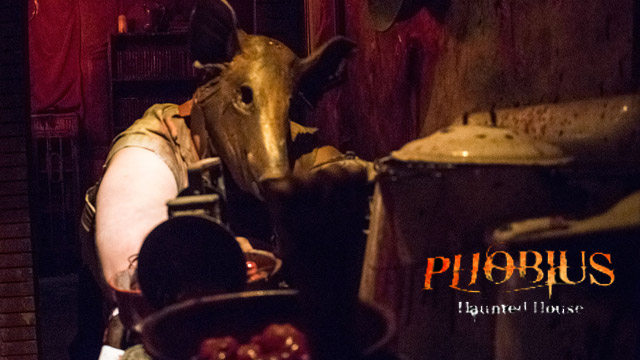 The truly twisted life story of Dr. Cyrus Fears is only the beginning of the nightmare that is Missouri's Phobius. Since 2014, Dr. Fears and his sub-human stepson, Ziek, have harvested their share of luckless victims from the droves of visitors that come to see their cast of freakish oddities. With an all-new location in Truesdale, Missouri for the 2018 Halloween season, 30 acres of terror—including a mile-long forest—await visitors on Phobius: Estate of Fears. All scares aside, though, there is a heart to the horror: Fearsome Entertainment, LLC, which owns and operates Phobius: Estate of Terrors, supports multiple causes including Adopt-A-Highway, Special Olympics Missouri, and anti-bullying prevention program Don't Be A Monster.
FrightFind It: Phobius in Truesdale, MO
Runner Up: The Beast in Kansas City, MO
More Top Haunted Houses in Missouri
No one can hear you in the Field of Screams…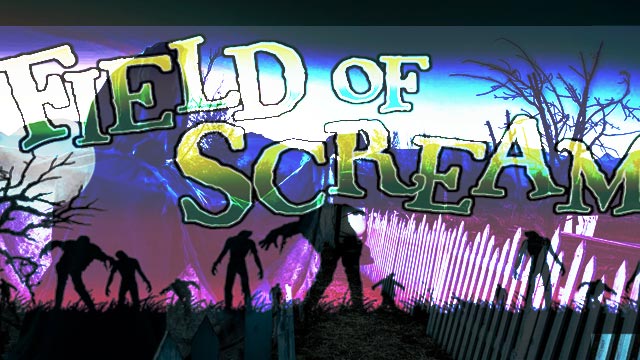 This two-time FrightFind winner tucks the terror into three acres of 10-foot-tall corn stalks—and this maze is anything but corny. If you're feeling brave this Halloween season, pay a visit to Montana's Field of Screams, a two-in-one horror attraction that offers a haunted cornfield experience and a walk through their nightmarish ghost town with admission. There's plenty of terror to go around here: can you make it through a graveyard overrun by zombies, dodge a horde of sinister clowns at the abandoned playground, and still have the wits to evade the local chainsaw-wielding lunatic? If you fail, at least your desperate screams will help the Field of Screams live up to its name…
FrightFind It: Field of Screams in Kalispell, MT
Runner Up: Missoula Haunted House in Missoula, MT
More Top Haunted Houses in Montana
There's terror with every step at Scary Acres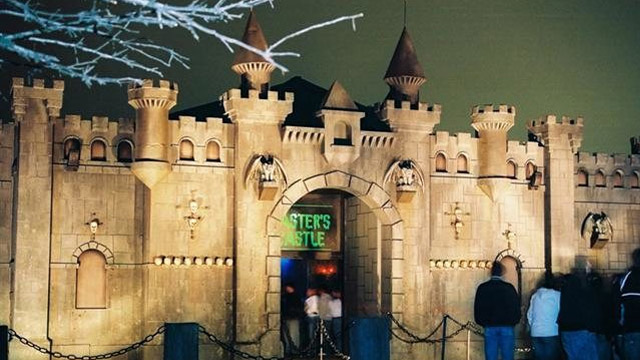 Nebraska's Scary Acres joins FrightFind's list of winners for the second year in a row… and for a ghoulishly good reason. With three unique attractions located in a 20-acre horror theme park, the Master's Castle, the House on the Hill, and the Haunted Woods at Scary Acres have provided a terror-filled experience since 2002 that cannot be missed this Halloween season. Also, if those pesky post-haunt goosebumps just aren't going away in the crisp Omaha fall weather, Scary Acres has multiple bonfires, a full concession stand, and a merch booth where you can warm up for another round of thrills and chills. Just watch out for the live monsters roaming the grounds for their next victim at Scary Acres…
FrightFind It: Scary Acres in Omaha, NE
Runner Up: BloodRush in Elkhorn, NE
More Top Haunted Houses in Nebraska
School's never out at the Kingdom of Horrors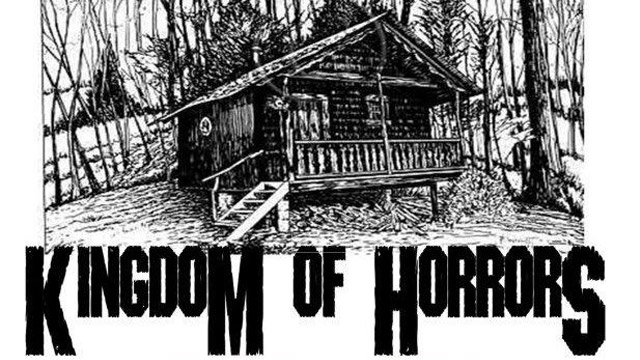 Somewhere in the depths of Reno's Kingdom of Horrors, the resident demented duo of Mel and Lester Kilburn roam, searching for the next batch of souls to trap within their 26 rooms of terror. In groups of up to four people at a time, visitors must venture through the long, dark hallways of the former Kilburn Estate and survive the wrath of the tormented spirits left behind. If you dare to enter this doomed abode, horned demons, bloody ghouls, and other fearsome phantoms await their turn at scaring the wits out of those who dare to disturb their rest. The Kilburn Estate also once was a reform school for troubled boys, so here's to hoping that you survive your lesson.
FrightFind It: Kingdom of Horrors in Reno, NV
Runner Up: Freakling Bros – The Trilogy of Terror "The Victim Experience" in Las Vegas, NV
More Top Haunted Houses in Nevada
New Hampshire Top Haunt:

The Ghoullog
Family-friendly ghoulish fun in the mountains.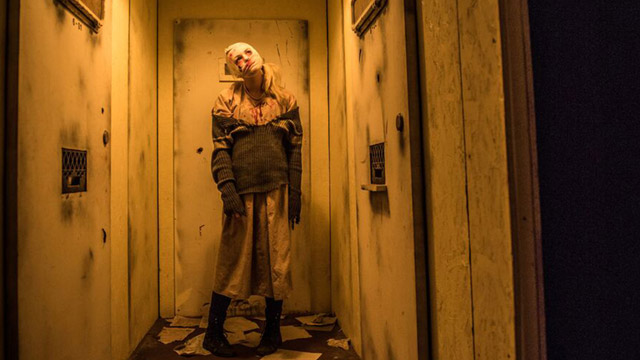 Since 2006, New Hampshire's Cranmore Mountain Resort has transformed itself into an equally eerie and fun multi-attraction destination for the whole family during the Halloween season. Get your share of scares throughout the Ghoullog's 15,000 square feet of indoor horrors—including pitch-black rooms and mazes with a cast of terrifying characters lurking around every corner—and try to quell any goosebumps during the treacherous walk through the dark, dark woods. For the little ones (the Ghoullog is recommended for ages 10 and up), the Haunted Playground is open to all ages with a thrilling trio of the resort's Mountain Coaster, Giant Swing, and Soaring Eagle Zip Line. To round out the experience, the full-service Broken Skull Pub and The Rotting Corpse Gift Shoppe offer a variety of snacks, drinks, and other spooky items in Cranmore's Artist Falls Lodge.
FrightFind It: The Ghoullog in Conway, NH
Runner Up: Haunted Overload in Lee, NH
More Top Haunted Houses in New Hampshire
This Night of Terror just might be your last.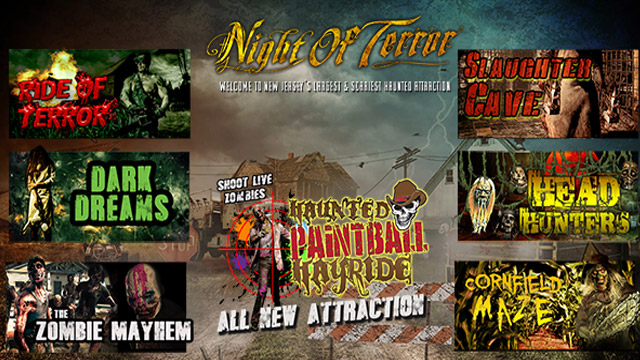 Billed as New Jersey's largest haunted attraction, Night of Terror hosts five terrifying encounters on over 100 acres of farmland—conveniently located in the middle of nowhere. For an interactive action-packed horror experience, visitors can try their luck at surviving flesh-crazed hordes of the living dead on the Haunted Paintball Hayride.  You can also face your darkest fears in the Dark Dreams haunted house, go for the monster-packed ride of your life on the Ride of Terror (which was featured on HGTV's Scariest Haunted Houses), and attempt to escape the fanatical family of murderers that lurk in Slaughter Cave. Newest attraction The Harvest makes its debut this 2018 Halloween season, and something tells us at FrightFind that this crop will be plentiful in thrills and chills.
FrightFind It: Night of Terror in South Harrison Township, NJ
Runner Up: Nightmare at Gravity Hill in Jackson, NJ
More Top Haunted Houses in New Jersey
Many will visit, but few will leave the Slaughter House.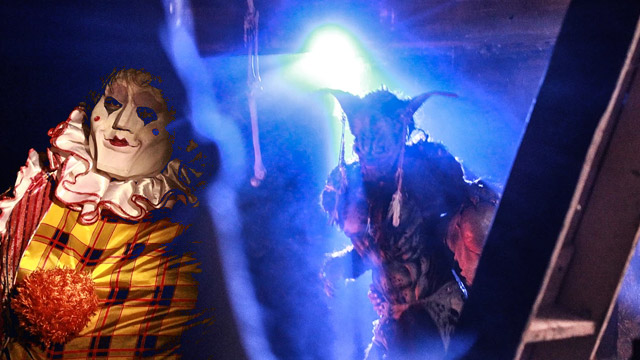 Enter the home of murderous couple Leather Head and Mother Mary in Albuquerque's NM Slaughter House…if you dare. Their "perfect" child Nina, the only survivor to be left untouched by her sadistic "parents," serves as your guide through the winding maze of booby traps that serves as their twisted home-sweet-home. However, the other children who were not so lucky are still waiting for their next meal within the house's walls… and the adrenaline-fueled flesh of terrified visitors make for the perfect snack. With a record of 192 forfeits in one night, the NM Slaughter House does offer you the chance to escape the clutches of Leather Head, Mother Mary, and their cannibalistic brood, but for those who foolishly decide to stay, there's no telling as to what might just happen to you.
FrightFind It: NW Slaughter House in Albuquerque, NM
Runner Up:  McCall's Haunted Farm in Moriarty, NM
More Top Haunted Houses in New Mexico
Will you live to escape the Chamber of Horrors?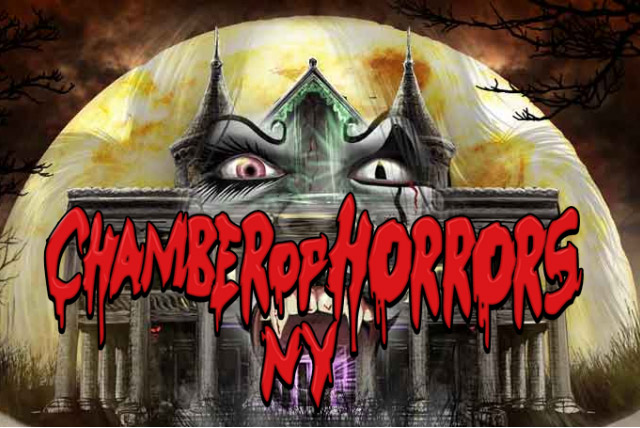 With a live stage show and three haunted houses, Chamber of Horrors NY offers four terrifying experiences under one roof with the cost of admission. An innocent stay at a bed-and-breakfast turns deadly with the emergence of the Necronomicon at Dead End Breakfast, while the Lestrange Toy Factory takes the meaning of "fun" to a murderous new level in Industrial Laughter. Or perhaps you will have the misfortune of joining Payne Ripper's enclave of serial killers… that is, if you manage to survive the onslaught of depraved dentists, fanatical cannibals, and more in Carnage. For those with a sense of curiosity on the morbid side, The Board Room live stage show gives a behind-the-scenes look at the cast of characters and backstories of each attraction at Chamber of Horrors NY.
FrightFind It: Chamber of Horrors NY in Hauppauge, NY
Runner Up: Darkside Haunted House in Calverton, NY
More Top Haunted Houses in New York
Watch your step in the Woods of Terror!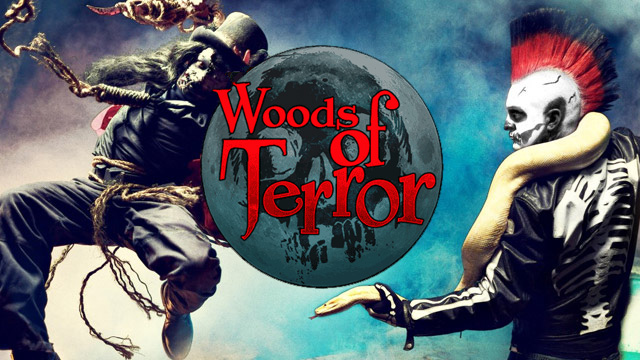 Father McMillan may have been able to safely banish the enraged spirits of the Great Depression away from the people of Greensboro all those years ago, but the powerful grudges of the unholy know no bounds in this forest… and with a selection of 13 doomed attractions, horror of all kinds await visitors in North Carolina's 32-acre Woods of Terror. Located on McLaurin Farm, highlights of this two-time FrightFind winner include the nightly parade of ghouls and spooks down Monster Midway, the dastardly crew of Blackbeard's Revenge, and a graveyard overrun with the undead in The Awakening. During your visit, make sure to also keep an eye out for owner/operator Eddie McLaurin—he not only built and designed the park, but gets directly involved in the nightly fright-fest with his transformation into the seven-foot-tall specter known as Bone Daddy.
FrightFind It: Woods of Terror in Greensboro, NC
Runner Up: The Darkside Haunted Estates in Middlesex, NC
More Top Haunted Houses in North Carolina 
Laugh while you can at Acres of Terror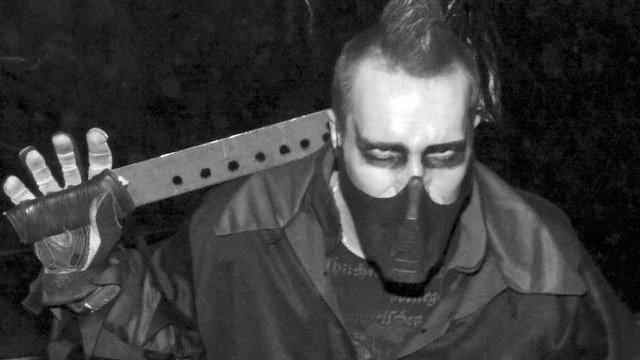 For a mix of the comical and terrifying this Halloween season, check out the motley crew of characters and haunted scenes at North Dakota's Acres of Terror. As visitors trek their way through a cornfield infested with chainsaw-wielding fanatics, explore the eerie abandoned schoolhouse, and sit through a hairy bus ride from hell with driver Ziggy D. Wolf, a spookily good share of laughter—and screams—are a guarantee at this two-time FrightFind winner. Along with Ziggy D. Wolf, the cast of resident characters at Acres of Terror includes the masked mass murderer Striker, hot-tempered former bus driver Stu Podasso, and the psychotic Scremit Da Klown.
FrightFind It: Acres of Terror in Leonard, ND
Runner Up: Haunted Fort in Mandan, ND
More Top Haunted Houses in North Dakota
Experience a chilling two-in-one assault on the senses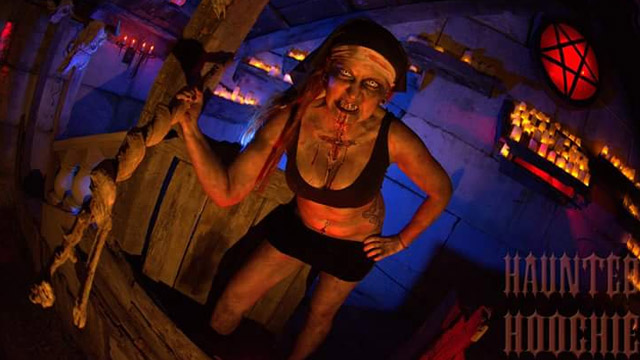 No scare is too extreme—or controversial—for Ohio's Haunted Hoochie at Dead Acres. This in-your-face haunted house experience consistently pushes the limits of horror and was once featured in USA Today for their contentious approach to making their visitors' skin crawl. Haunted Hoochie is not for the squeamish or faint of heart: past scenes at the attraction have included violently bloody demon births, a staged shotgun suicide, simulated skinnings, and politically-charged exhibits. For a two-in-one assault on the senses, also make sure to stop in at Bad Trip 3D, which is included in the price of admission to Dead Acres.
FrightFind It: Haunted Hoochie in Pataskala, OH
Runner Up: The Dent Schoolhouse in Cincinnati, OH
More Top Haunted Houses in Ohio
Inspired a true story of murder in Tulsa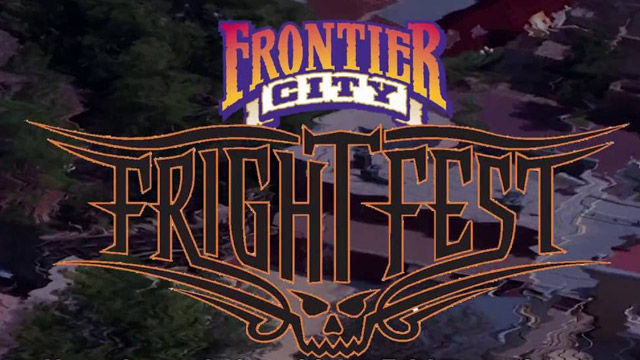 Eleven months out of the year, the Western-themed amusement park Frontier City in Oklahoma City, Oklahoma offers exciting theme rides such as the Gunslinger and Silver Bullet.  But every October, the park transforms at sundown and has popularized this by saying "Family by day…….fright by night".  Frightfest is a horror bash of epic proportions.  Each evening a monster parade christens the night's festivities.
The Nightmare Haunted House is a dizzying maze of terror with over thirty rooms to explore and escape.  Hal & Scream Dance Party Extreme is a deadly all-night music monster dance.  Older thrill seekers may revel in the Freakshow Deluxe, a grotesque carnival style sideshow with plenty of shocks!   A marquee tradition of over thirty years, the largest haunted attraction in the state of Oklahoma is definitely worth visiting.
FrightFind It: Frontier City Theme Park – Frightfest in Oklahoma City, OK
Runner Up:  The Hex House in Tulsa, OK
More Top Haunted Houses in Oklahoma
They Really Know How To Grab Your Attention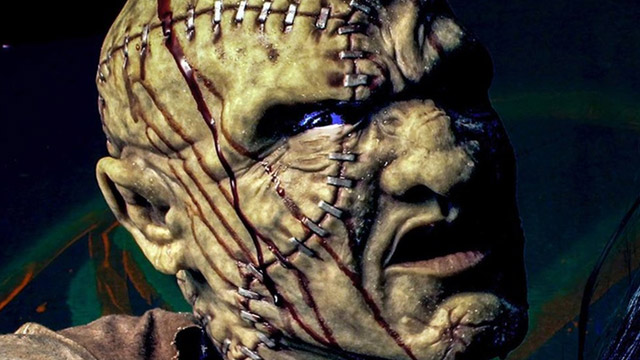 There remains for some haunted attraction goers, an unslaked thirst for a more terrifying experience as hayrides or banal corn mazes just don't cut it.  House of Shadows in Portland, Oregon is the premier one-of-a-kind horror show to visit for a lurid and ghastly experience.  Reputed to be one of the few attractions in the state that offers full-on contact between the attendees and the monsters, this is one haunt that is not for children of any capacity.  With full contact allowed, this haunt will put visitors right into the heart of darkness itself.   Viscerally disturbing with pure grindhouse style mayhem, the House of Shadows vows to push visitors to the absolute horror limits. 
FrightFind It: House of Shadows in Gresham, OR
Runner-Up:  Fearlandia in Tigard, OR
More Top Haunted Houses in Oregon
Pennsylvania Top Haunt: Fright Farm
29 years of growing evil.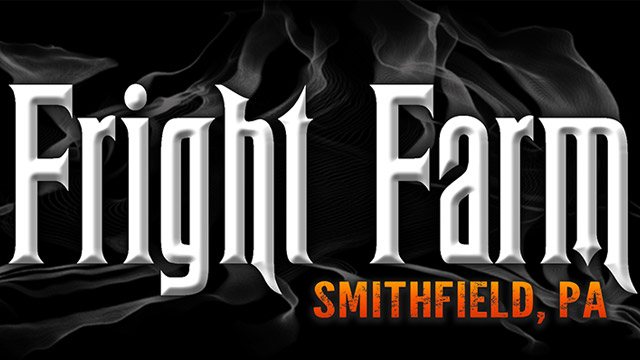 Some of the best haunted horror attractions are ones that are all-inclusive in their activities.  Fright Farm located in rural Smithfield, Pennsylvania is the absolute best one for that area of the state which includes live musical acts, carnival-style treats, and Halloween marketplace.  The highlight attraction is the Hayride of No Return, as the ride takes its victims on a terrifying trip through the lone dark backroads that are infested with creatures and ghouls of every type.
Braving through the haunted Hallow Grounds attraction, the Frightmare Mansion is a fearful three-story abode of the damned that will challenge the bravery of the most veteran haunted attraction goer.  Loaded state of the art special effects and over-the-top ghouls push this haunt as a must visit for any horror fan.
FrightFind It: Fright Farm in Smithfield, PA
Runner Up: Field of Screams in Mountville, PA
More Top Haunted Houses in Pennsylvania
Try and compose yourself, then aim for the decomposing.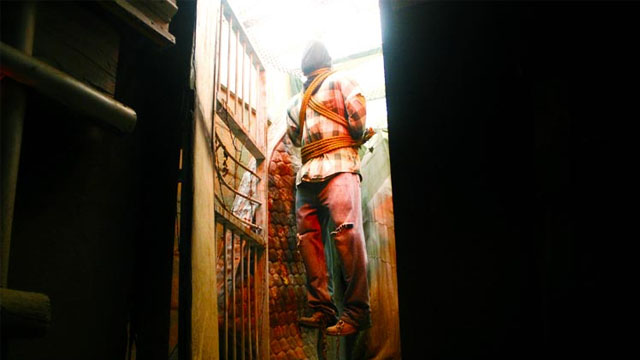 Rated as Rhode Island's number one haunted horror attraction, the Field of Screams in West Greenwich is one of New England's best-kept horror secrets.  The haunt's top three attractions vary in levels of screams and gore for the most ardent horror fan.  The Dungeon of Doom, Cirque De Souls 4D Experience, and Dead River Haunted Hayride offer up shock and dread to the most dedicated horror fan.
The Field of Screams does offer up an experience that should be a total must-do for any zombie fan…..a zombie apocalypse paintball war.  Visitors are trapped in a military truck with stationary paintball guns and must shoot any zombie approaching the vehicle or risk it getting overrun!  For any zombie apocalypse fan, this experience will test your skills to the max!  Can you survive?
FrightFind It:  Field of Screams in West Greenwich, RI
Runner Up:  Haunted Hill in Cumberland, RI
More Top Haunted Houses in Rhode Island
Something's Funny on the Farm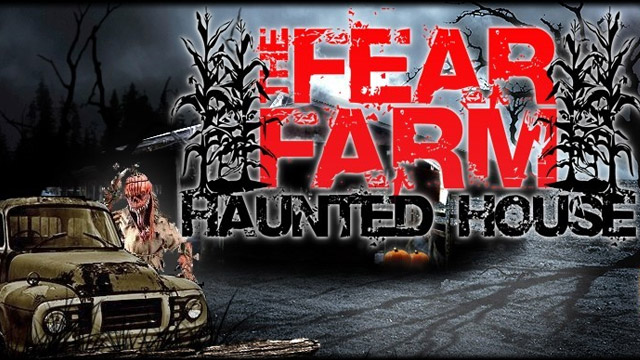 Based purely on the scream level, The Fear Farm in Blacksburg, South Carolina scores a perfect ten out of ten.  Consistently ranked as one of the Carolinas top haunted horror attractions, The Fear Farm will definitely wreak some havoc on your vocal chords.  With five attractions for the price of one, you are guaranteed to have a full-on experience in terror.  The offbeat and gruesome Doctor Feelgood's House of Dentistry will be one to showcase the grotesque side of the dental world and beyond.  Abyss is a total blackout attraction in which thrillseekers are cast into total darkness and must escape the unseen horror that awaits them.  The Fear Farm commands you to face your biggest fears……and maybe live through them to tell the tale!
FrightFind It: The Fear Farm in Blacksburg, SC
Runner Up:  Deceased Farm in Lexington, SC
More Top Haunted Houses in South Carolina
South Dakota Top Haunt: Fear Asylum
Don't be scared. Some people make it out.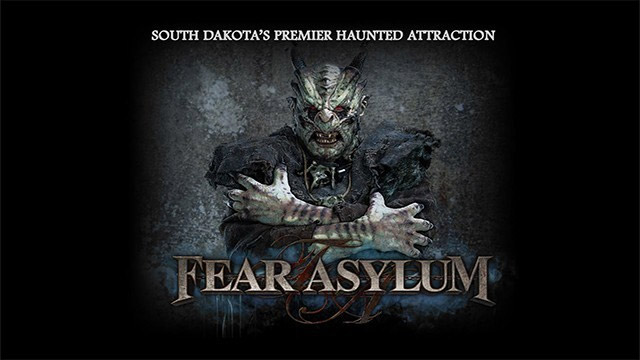 The largest and most visited haunted horror attraction in the Dakotas, The Fear Asylum is not an attraction for children or even some matured teenagers.  Boasting some of the most extravagantly decorated set pieces and ghouls, many visitors claim that once they enter the Asylum it's like they are stepping foot into a real-life horror film!  Owner Guy Burdick micromanages the haunted attraction with such dedicated detail to originality that different scares within the Asylum are constantly being changed to guarantee that a scare almost never happens in the same place twice.  "It's not designed to be super gory or Satanic," said Burdick.  "It's designed to be creepy and to put you in a world to decide if this is real…..or not".
FrightFind It: Fear Asylum in Brookings, SD
Runner Up: Terror in the Dark in Rapid City, SD
More Top Haunted Houses in South Dakota
Come down tot he farm and get buried alive.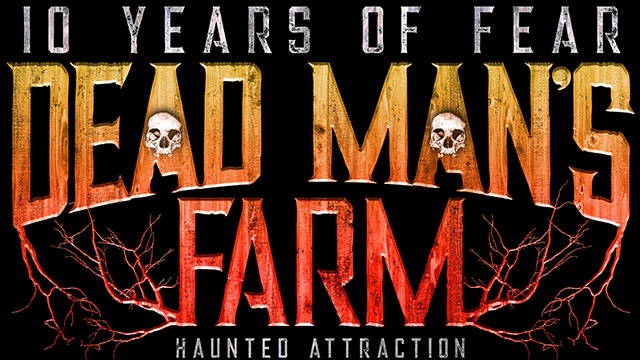 Dead Man's Farm outside Knoxville, Tennessee features some of the most unique haunted attraction experiences ever.  Think you have what it takes to experience a taste of the afterlife?  Look no further than the Buried Alive attraction in which you are laid to rest in a coffin and the lid is closed shut!  The Bludgeon House is an hour long trek that brings to life some of the most disturbing horror abominations that one must actually see to believe, which can include a full contact option for the most terrifying experience.
The best feature about Dead Man's Farm?  It is actually haunted.  The East Tennessee Paranormal Research Society has confirmed the park to be alive with paranormal activity.  As one park worker explained, "I complained to my manager that someone was stomping on the floor above me and it was distracting during my acting. I was informed that no one had been upstairs in hours."  This park is definitely to be entered at your own risk.
FrightFind It: Dead Man's Farm in Lenoir City, TN
Runner Up: The 13th Realm in Atwood, TN
More Top Haunted Houses in Tennessee
The Lone Star State doesn't mess around!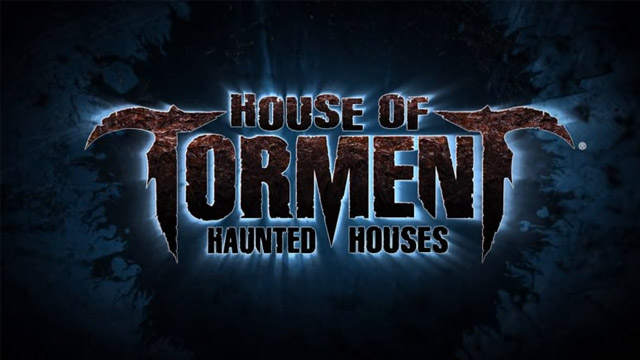 House of Torment in Austin, Texas is one of the best-reviewed horror attractions in the country with accolades and killer reviews from sites such as ABC News, the Travel Channel, USA Today, MSN, and Fangoria Magazine.  Boasting Hollywood-quality horror sets, the House of Torment features three unique and terrifying horror attractions.  The Blackthorne Penitentiary offers up an abandoned prison wing that's subject to a deadly virus outbreak of grotesque proportions.  Darkest Dreams is an exercise in pure unrelenting fear that will challenge everyone's phobias to the absolute max.  Over 40,000 square feet of pure horror has the earsplitting screams being heard all night long.
FrightFind It: House of Torment in Austin, Tx
Runner Up:  13th Floor in San Antonio, TX
More Top Haunted Houses in Texas
As if circus' aren't scary enough, here's a haunted one.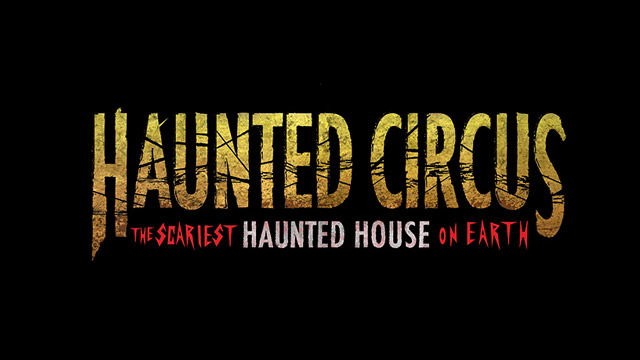 Strangling Brothers ……..where the lights go out and the freaks come out!  Based in Salt Lake City, Utah, The Strangling Brothers haunted circus horror attraction offers thrillseekers a maddening descent into the sadistic side of the carnival-style world.  Dark twists and turns through bizarre and gory tunnels, the Strangling Brothers does not disappoint in scares.  To ratchet up the intensity, the Tunnel of Foam offers ninety feet of terrifying clowns of twisted demonic shapes and comes with a dual warning of possibly getting wet as well as entering at your own risk.  Visitors with deep clown phobias are warned up front that the attraction will test their mental capacity to the fullest!
FrightFind It: Strangling Brothers Haunted Circus in American Fork, UT
Runner Up: Haunted Forest in American Fork, UT
More Top Haunted Houses in Utah
Just head dead north and you'll run into it.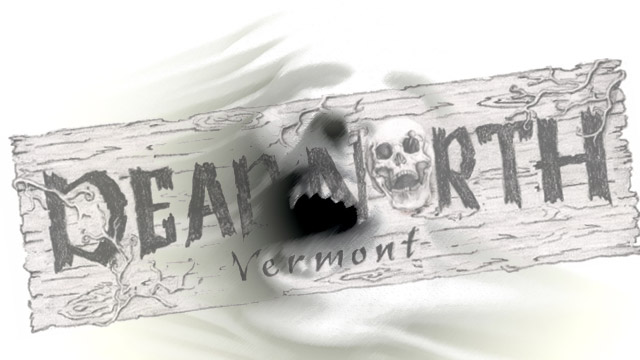 Dead North Vermont located in Danville, offers up a dizzying cornfield horror maze of epic proportions. At just over a mile long in totality, the experience is mentally and physically challenging.  While navigating through the maze, terror lies nearly within every turn.  The claustrophobia of trying to escape and find your way out versus the onslaught of chainsaw-wielding maniacs, demonic creepers, and pure boogeymen slashers has the screams filling the sky all night long.  Little is ever revealed about the particular attraction as the grindhouse style social media videos are quite disturbing in their appearance.  As their website says, "your screams only encourage us".
FrightFind It: Dead North in Danville, VT
Runner Up: Nightmare Vermont in Essex Junction, VT
More Top Haunted Houses in Vermont
One of the best storylines in the country!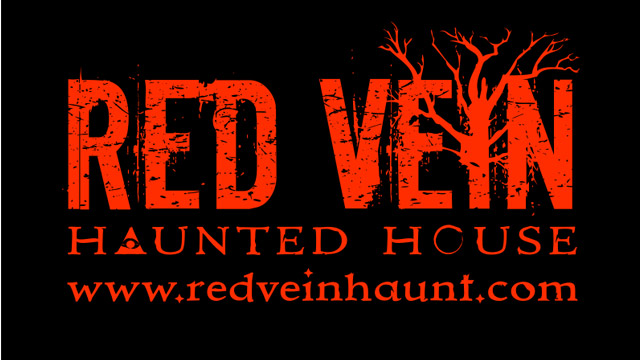 While the majority of the haunted horror attractions base themselves in special effects and horror film reproductions, the Red Vein Haunted House in Ashland, Virginia refuses to take such a path.  Steeped darkly in myth and twisted legends, the Red Vein brings visitors the darker side of witchcraft gone astray.   The land on which the park sits is said to be haunted by a demon named Redvyn who prowls on the cursed land looking for children as well as escaped asylum patients.  With two indoor haunted attractions and the infamous Rabbits Cry Field corn maze, the Red Vein offers visitors a highly unsettling experience.
FrightFind It: Red Vein Haunted House in Ashland, VA
Runner Up: Madhaunter's Madhouse in Lorton, VA
More Top Haunted Houses in Virginia
New for 2018, test your smarts in their 5-minute escape room.

The Nile Nightmare Haunted House in Mountlake, Washington is one of the most popular and highly awarded haunted attractions in the state.  Featuring six terrifying attractions, the Nile Nightmare Haunted House is guaranteed to hit on even the most discerning horror fan's fears.  The haunt encourages a marathon experience and recommends hitting all attractions in sequence. The Curse of the Nile featuring a demonic Pharaoh, then onto the Ballinger Asylum which if you survive takes you through the dreadful Ballinger Cemetery.  Infernum puts you at the gates of Hell, while 3D Clown Town will have you reeling back in fright. Arctic is the final stage in which all is not what it appears to be.  For the most veteran haunt goers, the Escape From the Crypt offers a legitimate five-minute escape room which has more victims than survivors!
FrightFind It: Nile Nightmares Haunted House in Mountlake Terrace, WA
Runner Up:  Fright Factory in Buckley, WA
More Top Haunted Houses in Washington
Don't take a wrong turn through these woods!
Fright Nights is the most popular and scary haunted attraction in Daniels, West Virginia.  Filled with psychotic hillbillies and deranged mutants, the Appalachian Anarchy Haunted Trail is an outdoor exercise in pure survival.  3D Nightmare has you wearing a pair of 3D glass that puts you in a scary clown funhouse full of killer clowns, spinning rooms, and violently shaking floors.  For a more interactive experience, the Biohazard Laser Tag offers a chance for you to be equipped with a laser handgun as you fight your way through an alien lab experiment gone completely wrong.  As mentioned on their website, Fright Nights guarantees, "to scare the yell out of you!"
FrightFind It: Fright Nights in Daniels, WV
Runner Up:  The Asylum Haunted House Presents DEVIANT in Weston, WV
More Top Haunted Houses in West Virginia
Not your typical CheeseHeads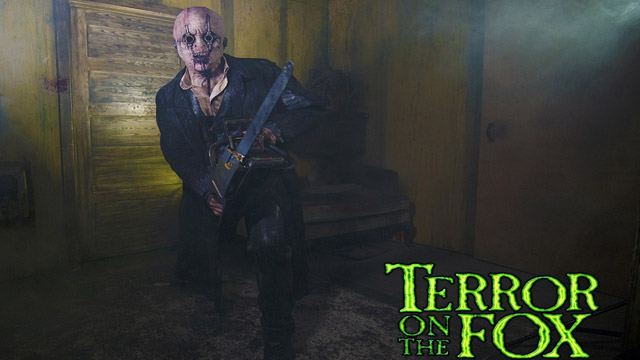 Located in Green Bay, Wisconsin, Terror on the Fox Haunted House is a must-visit horror attraction.  Top-notch special effects combined with disturbing real-to-life horror sets provide a uniquely terrifying experience for any park visitor.  The Blackthorne Manor attraction is haunted by the most demonic and twisted Nun Mara.  Otherworldly monsters straight from Hell are dedicated to making your visit an especially terrifying and unforgettable one as there have been reports of many people not even making it through the entire attraction due to extreme levels of fear.   Guaranteed to disturb and shock you to your very core, the ghouls at Terror on the Fox encourage all to "grab your friends and take a ride….into terror!"
FrightFind It: Terror on the Fox in Green Bay, WI
Runner Up: Misery Haunted House in Berlin, WI
More Top Haunted Houses in Wisconsin
Sweet Dreams Are Not Made Of These

Located in the heart of Cheyenne, Wyoming, Nightmare on 17th Street is not your average place.  Rumored to be both the oldest and largest haunted horror attraction in Wyoming, little is known about the terrors that await, as many visitors are just too frightened to relay their experiences.  Slasher madmen, demonic killer clowns with chainsaws, and true to life horror icon replications, Nightmare on 17th Street doesn't rely on new age gimmicks to terrify visitors and instead has prided itself in using pure old school horror. Plenty of jump scares and highly disturbing images, the park does carry with it a lengthy list of those with medical conditions who should avoid due to the sheer volume of unrelenting terrors there.
FrightFind It: Nightmare on 17th St in Cheyenne, WY
See all our Haunted Houses & Places in Wyoming
Want a recap of our 2017 guide to the top haunted houses in America?
Want a recap of our 2016 guide to the top haunted houses in America?