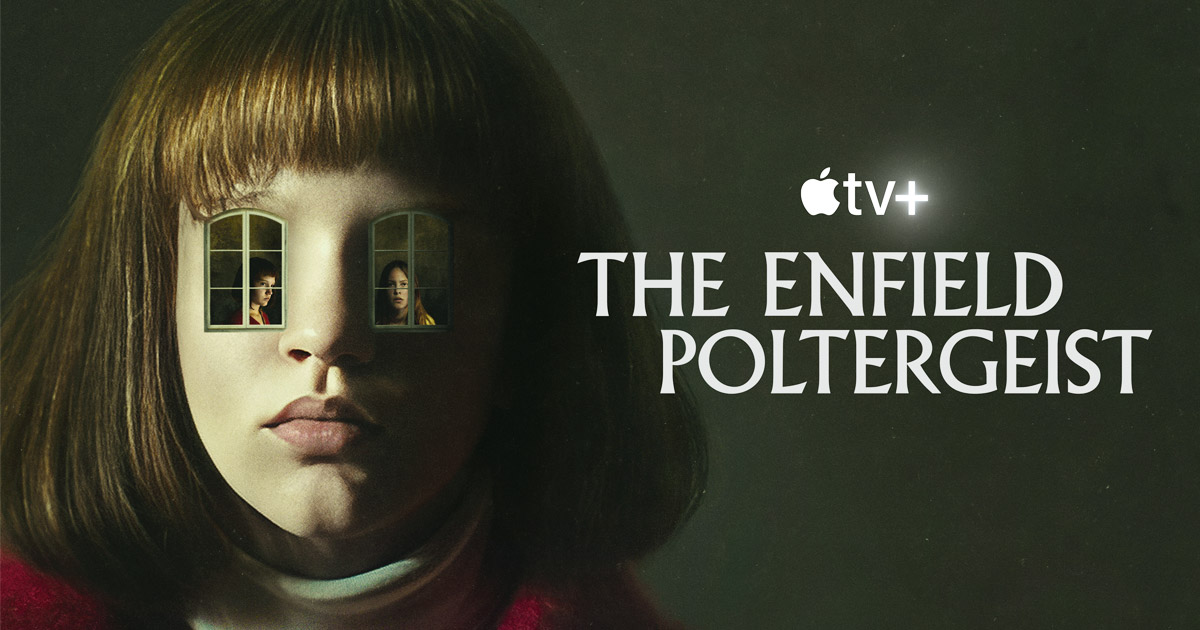 The Enfield poltergeist is one of the most famous and controversial cases of alleged paranormal activity in history. It involved a family of six who claimed to be terrorized by a malevolent spirit in their council house in Enfield, London, between 1977 and 1979. The case attracted media attention, public debate, and scientific investigation, as well as the involvement of two renowned paranormal investigators, Ed and Lorraine Warren whom you may remember from The Conjuring franchise.
What Is Apple's Enfield Poltergeist Documentary About?
Now, the story of The Conjuring 2's haunted Enfield house is being adapted into a four-part miniseries on Apple TV+, titled The Enfield Poltergeist. The series is directed by Jerry Rothwell, an award-winning documentary filmmaker who has explored topics such as autism, activism, and art in his previous works. The series combines factual documentary footage and interviews with dramatized reconstructions of the events, featuring actors such as Timothy Spall, Juliet Stevenson, Eleanor Worthington-Cox, and Fern Deacon.
The series aims to provide a balanced and nuanced perspective on the case, exploring the different viewpoints and interpretations of what really happened in the Enfield house. It also examines the social and cultural context of the time, such as the economic hardship, the rise of tabloid journalism, and the fascination with the occult. The series also delves into the psychological and emotional impact of the phenomenon on the family members, especially the two young sisters who were at the center of the alleged poltergeist activity.
The Enfield poltergeist case has been previously adapted into other media forms, most notably the 2016 horror film The Conjuring 2. The film was part of The Conjuring Universe franchise, which is based on the real-life cases of Ed and Lorraine Warren, played by Patrick Wilson and Vera Farmiga. The film depicted the Warrens as the main protagonists who came to help the Hodgson family in Enfield and faced a demonic nun figure. The film was a commercial and critical success, but it also received criticism for its historical inaccuracies and sensationalism.
The Enfield Poltergeist miniseries promises to be a more faithful and realistic portrayal of the case, drawing from extensive research and archival material. It also features interviews with some of the original witnesses and participants of the case, such as Janet Hodgson, Maurice Grosse, Guy Lyon Playfair, Anita Gregory, and Graham Morris. The series also includes new evidence and insights that have emerged since the original investigation.
Apple's The Enfield Poltergeist Release Date and Trailer
The Enfield Poltergeist is a compelling and captivating series that will appeal to fans of true crime, paranormal, and historical genres. It will premiere on October 27 on Apple TV+, just in time for Halloween.