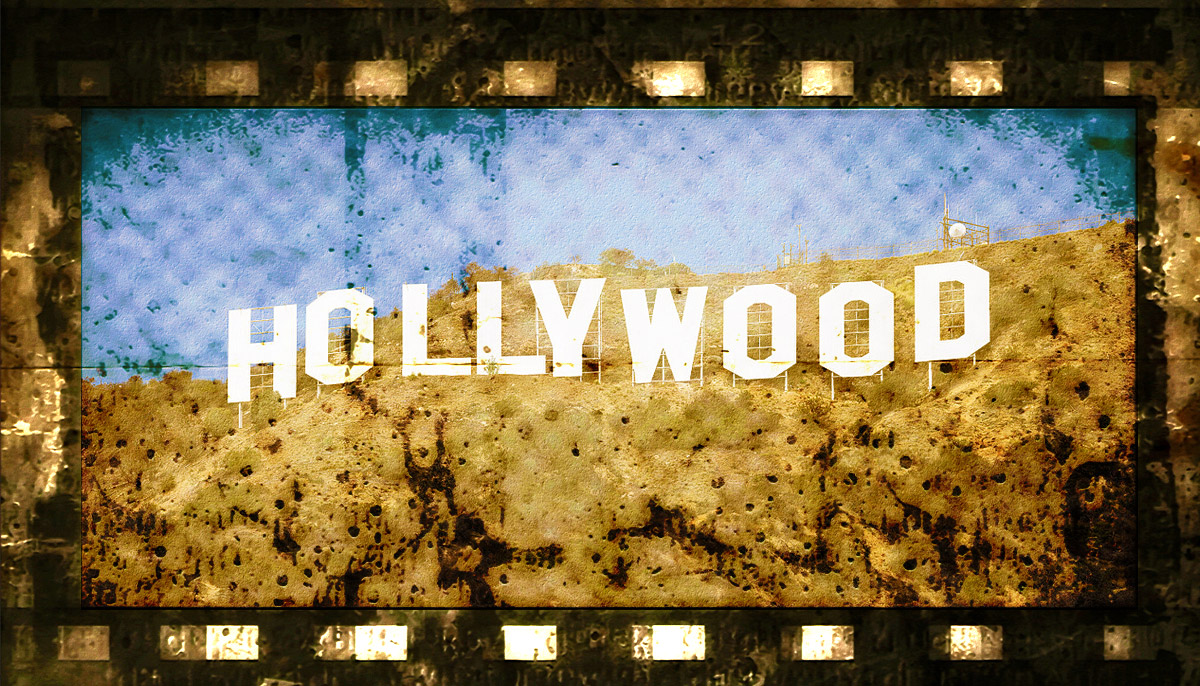 Lights! Camera! Haunting! Hollywood, California is where all the greatest major motion pictures and television series emanate from. Glitzy celebrities, paparazzi, fame, and endless fans have all gathered here over the many decades to celebrate the latest in entertainment. Over time celebrities pass, fame is fleeting, and fans find other stars. So what is left to be?
Here are the Top Five Haunted Places in Hollywood: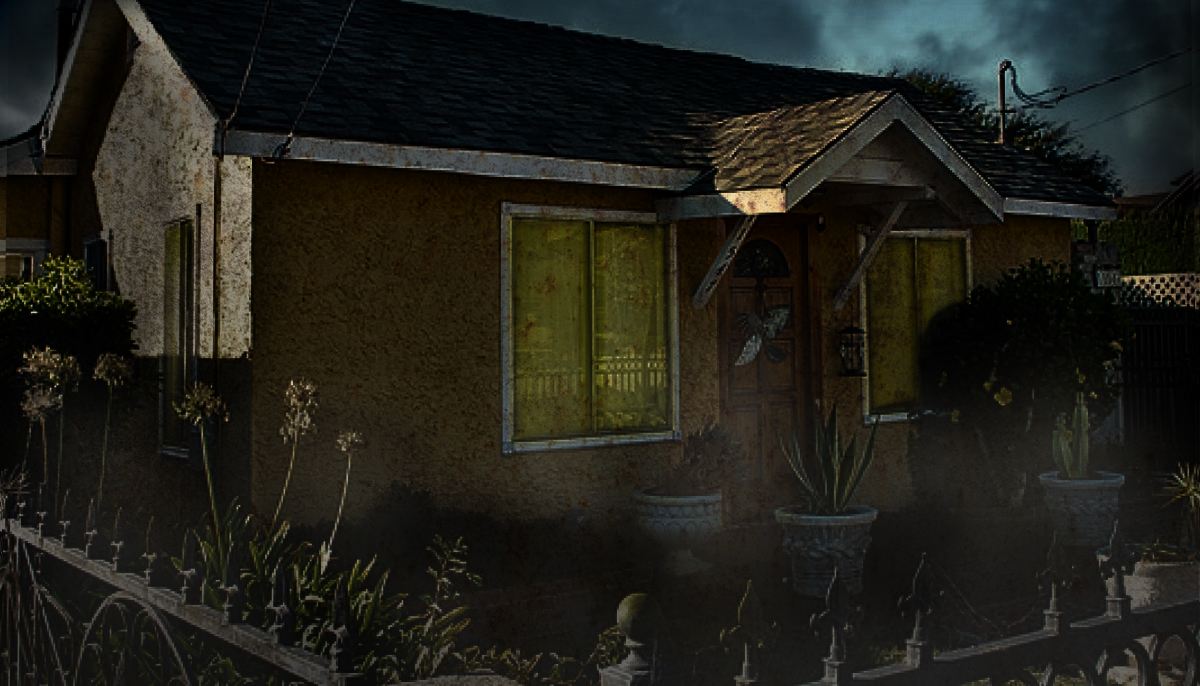 In 1974, a divorced mother of four children named Doris Bither moved her family into a small, West Los Angeles home. Having one younger girl and three older boys, space was small, but the Bither's made the best use of what they had. Unfortunately, the happiness did not last long as Doris was subject to incredible physical and sexual assaults by a trio of spiritual entities. Relief was temporarily found in the chance meeting with Dr. Barry Taff, a budding parapsychologist. What happened next were some of the best-documented instances of unexplained spectral and paranormal lights that have ever been recorded on film. Doris and her family eventually fled the home, but this unsuspecting ranch style home in the heart of Hollywood also helped inspired the 1981 cult horror class, The Entity.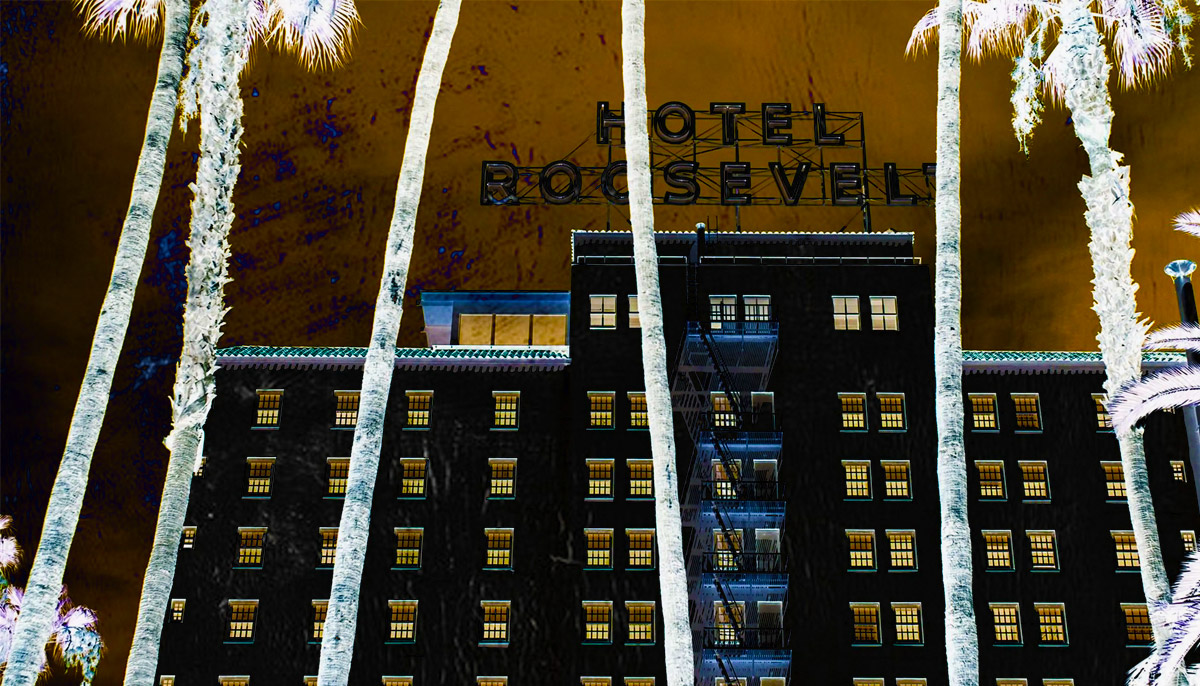 Opening in 1927 and named after Theodore Roosevelt, the Roosevelt Hotel served as a Hollywood staple for decades, in fact, the first ever Academy Award ceremony was held at the hotel. Situated across from Grauman's Chinese Theater, hundreds of celebrities have stayed at the hotel, with a generous portion of their spirits still taking up residence. Marilyn Monroe stayed at the hotel years before her untimely death. Visitors have reported seeing Monroe's ghost passing by them in the mirror. Veteran actor Montgomery Clift stayed at the Roosevelt for months while filming the classic, From Where To Eternity, and guests have reported his bugle music permeating his room at all hours. The Hollywood charm and glitz has never faded from the Roosevelt and its business today has never been busier and more prosperous.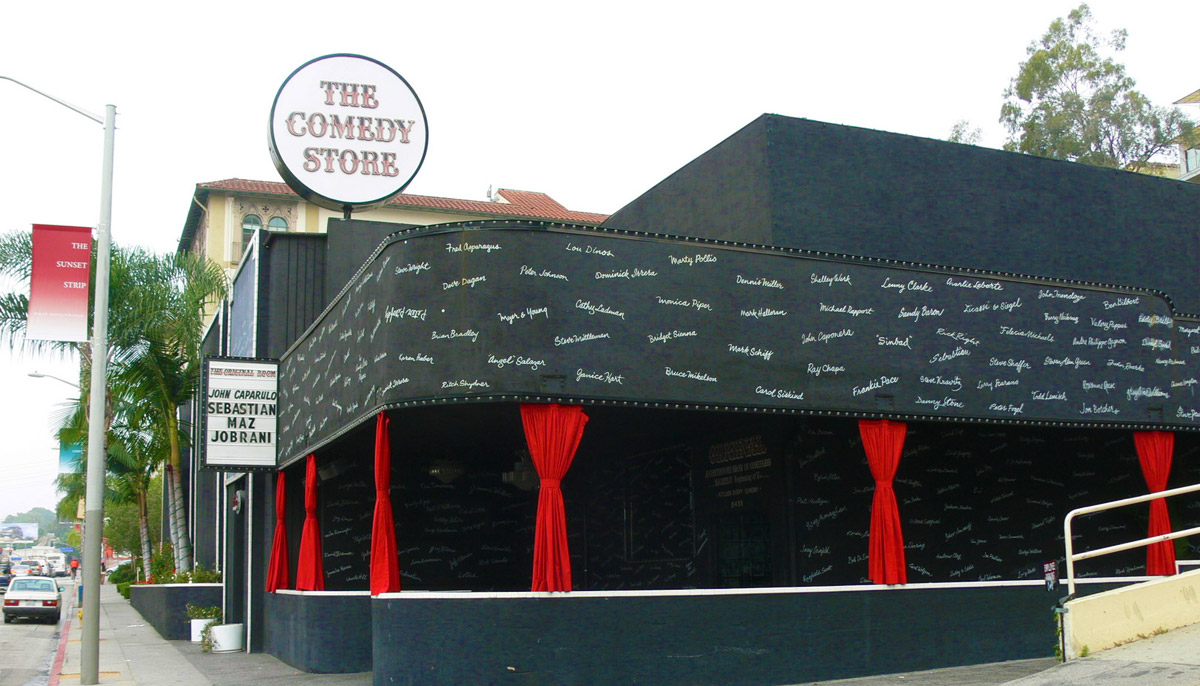 Right on the sunset strip, this comedy club has had some of show business's greatest comedians of all time grace their stage. Richard Pryor, Jerry Seinfeld, George Carlin, Rodney Dangerfield, Jim Carey, and Eddie Murphy have all at one point or another torn down the house with laughter. However, for all the good humor going on, the Comedy Store is rather paranormally active. Before being established in 1972 as a comedy club, the building was formerly an Italian restaurant that served as a mob front in which mafia activities went on in the back. The basement area was referred to as "the torture room" where mafioso dealt with traitors to their outfit.
When the comedy club emerged, the lingering spirits took issue with some comedians. Sam Kinnison was a boisterously loud man with a rapid-fire comedy style. He would get so loud that the lights in the club would flicker if things got too out of control. One evening during a set, he had heard there were ghosts in the building and if they didn't like it, he demanded they show themselves. After challenging the spirits, every single light in the building went out plunging his show into darkness. Today the lights still flicker and even the faintest of boos can be heard when there is no audience in the room.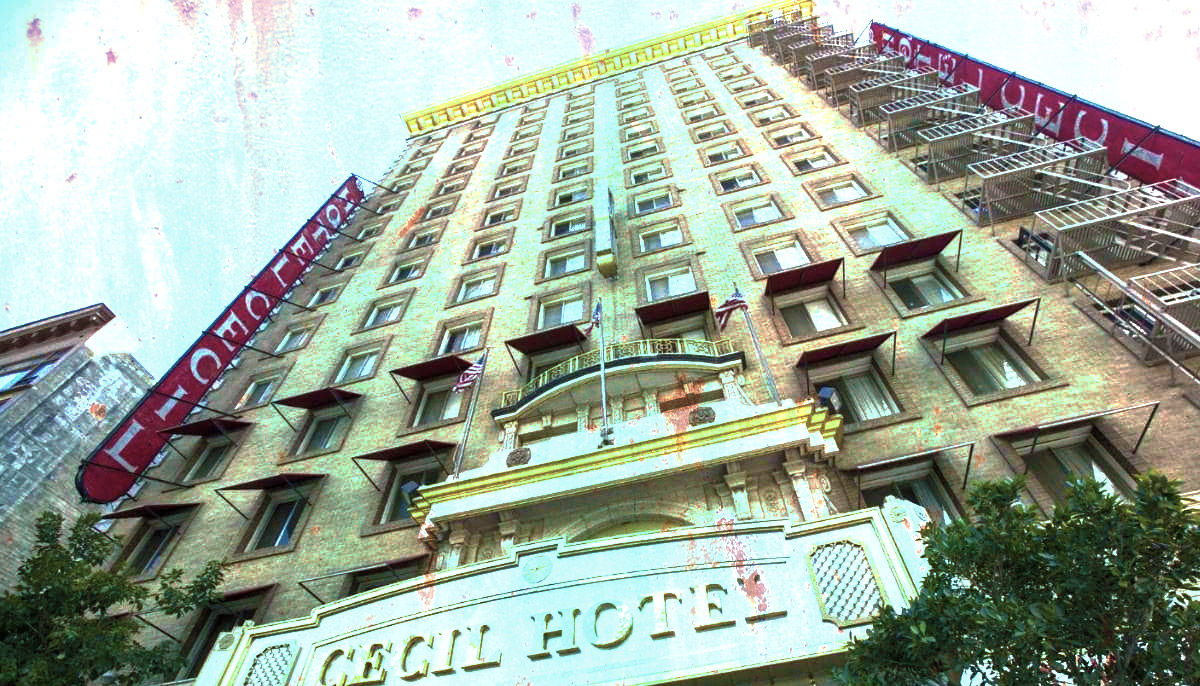 Situated downtown is the infamously historic Cecil Hotel. Built in 1927, this multi-story hotel boasts over 700 rooms that can be rented out with low daily and weekly rates. Adjacent to the hotel is a patch of downtown referred to as "Skid Row", a reputed area for heavy drug use and rampant homelessness. With so many rooms and diversity of visitors, it wasn't before long that the ghost stories of the Cecil emerged. Cold spots, banging sounds, and whispers of all types have permeated the many floors. In 2013, college student Elisa Lam was chased and terrorized by an unseen force that was captured on film before she died mysteriously on the roof. In 2014 a young boy took a photograph that made headlines as it showed an apparition hanging right off a balcony ledge. To up the scare factor here, both notorious serial killers Richard Ramirez and Jack Unterweger were frequent guests here.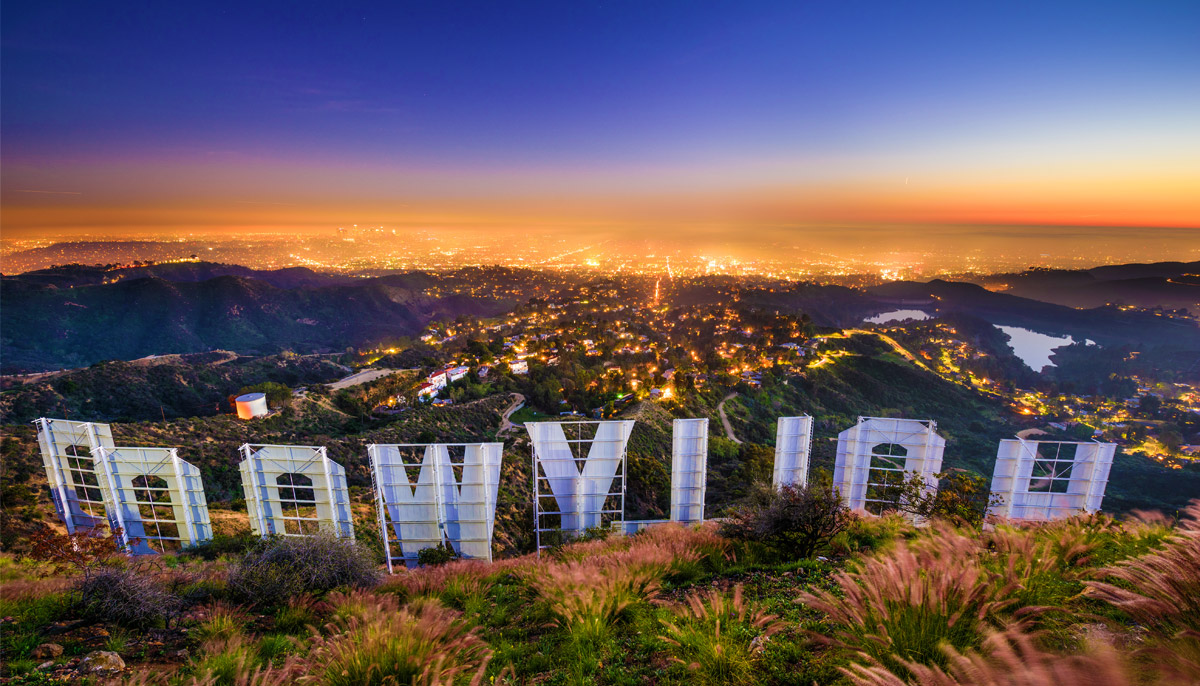 More then likely the first image that comes to mind when one thinks of the sights of Hollywood, the Hollywood sign is perhaps the truest form of practical embodiment that the city has. Standing forty-five feet tall and over three hundred and fifty feet long, this near hundred-year-old landmark is a tourist staple. The brief hike and remote location of the sign have had some mysteriousness associated with it. In 1932, actress Peg Entwhistle climbed upon the letter "H" and committed suicide by jumping off. Over the next several decades, visitors and hikers alike have come across Peg's ghost.
Many have told of seeing a woman in period dress walking slowly around the trail to the sign. Others have come across a woman in period dress (not considered unusual in Hollywood as anyone could have an audition later), asking how to get to the top of the sign and disappearing before answering. The most ghostly activity is the heavy and extreme scent of gardenias at the feet of the Hollywood sign. This was a reported favorite scent that Entwhistle frequently wore and made even eerier by the fact that there are no gardenias anywhere to be found on the entire property.
Looking for more haunts in and around Hollywood? Look no more!