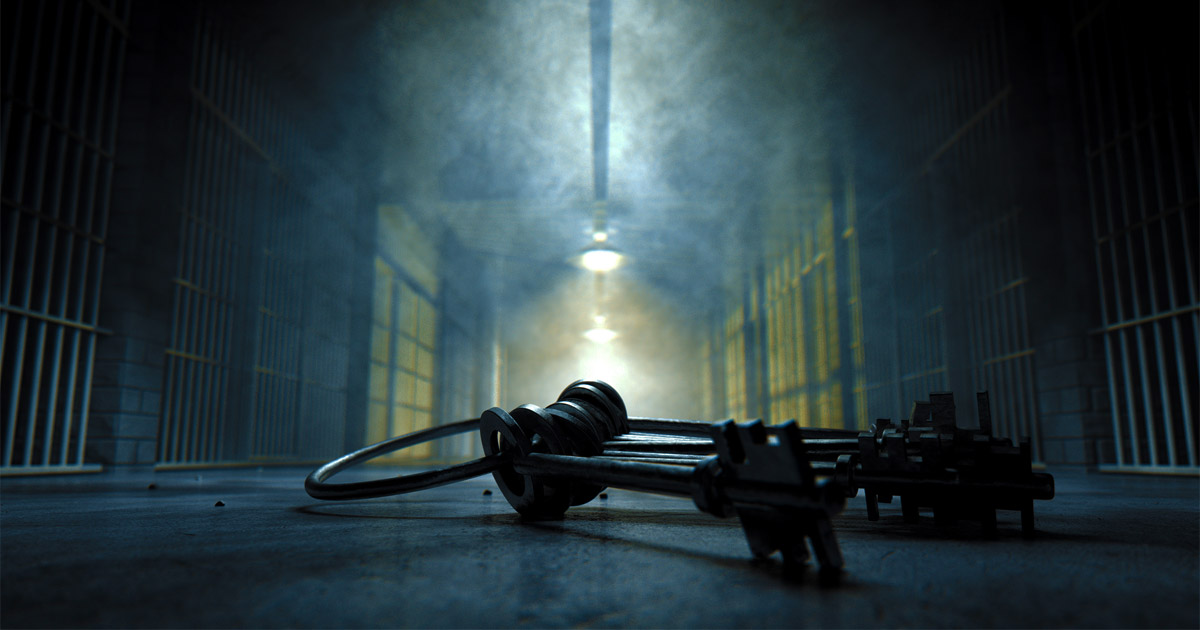 Are prisons and jails really haunted? For most people, the aforementioned places are among the least likely that they would associate with ghostly hauntings and mysterious supernatural occurrences. These penitentiary systems are designed to formally correct and house convicted offenders, but instead many more paranormal investigators today are discovering that they all are actively haunted locations. Here's a list of six sinister jails and prisons where they serve sentences…..afterlife sentences.
San Francisco Bay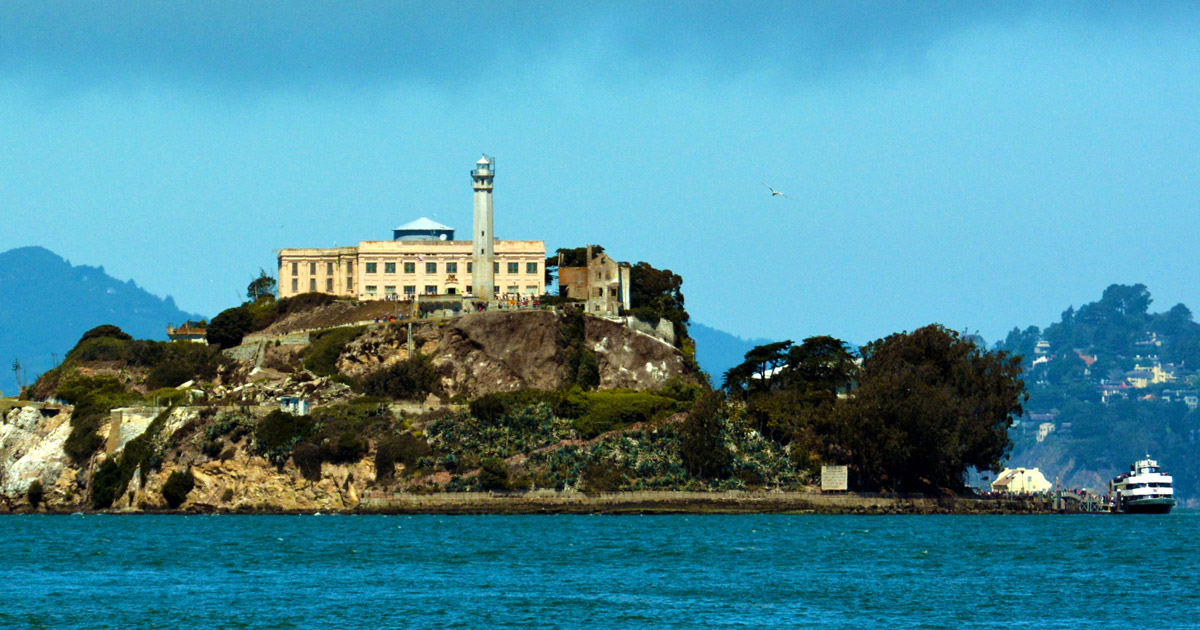 Built on a supremely small island in San Francisco Bay, Alcatraz Prison was designed to hold some of the worst federal prison offenders at the time of its opening in 1934. Surrounded by raging bay waters that sharks were partial to swimming, "The Rock" as it was known, housed such reputed gangsters as Al Capone and Machine Gun Kelly. However, it wasn't until the prison closed in 1963 that adventurers and tourists made their way to Alcatraz and discovered that it most certainly wasn't abandoned….at least by the living.
If you are looking to get right to the action, Cell 14 of D-Block is perhaps the most haunted. This area was notoriously referred to as "The Hole", containing small rooms with no light and minimal human contact. During its operation, a prisoner was said to have been screaming all night about a grey creature with red eyes that was staring at him, only to be found the next morning mysteriously strangled to death.
Groups, ghost tours, and historical outings to Alcatraz occur with regularity and in 2014 a pair of British tourists found something shocking. During a routine snapshot of a cell, they found on the photograph the ghost of a woman staring back at them. As if the creep-out factor wasn't high enough, strange gusts of wind, banging noises, cold spots, and eerie banjo music said to be played by none other than Al Capone's ghost are still heard today!
Council Bluffs, Iowa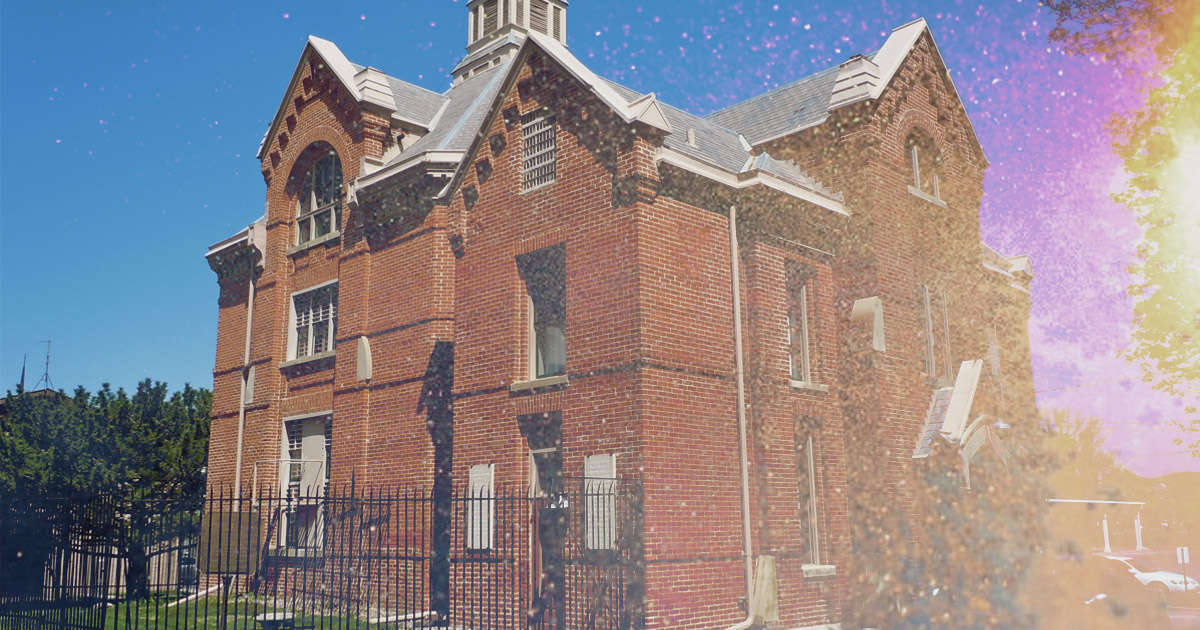 Constructed in 1885, this three-story Victorian-styled county jail is the most unique in the Midwest, for among other things it contains rotating "squirrel's cage" jail cells. However it is not so much the haunts inside these cages that are cause for paranormal concern, but those on the outside instead.
During its eighty-four-year operation, it served as the main jail for those awaiting trial and also those serving misdemeanant sentences. That's why when the jail was decommissioned and closed, the first spirit paranormal group discovered was a little girl in a tan dress. Historically children weren't inmates there, but the prevailing theory is that she was buried under the spot where the historic jail was built. She is best known to peek out behind jail cell corners and also tug at the shirttails of touring visitors.
Four inmates have been known to have died in the jail, and they're not the only active spirits in the place. Inside the old guard quarters, the cabinets have been known to be thrust open and then mysteriously banged shut by an unseen force. Inmates on furlough from the cells? Or guards who still feel committed to watching the place in the afterlife? Regular tours are still held today, so grab your EMF reader and you make the call.
Moundsville, West Virginia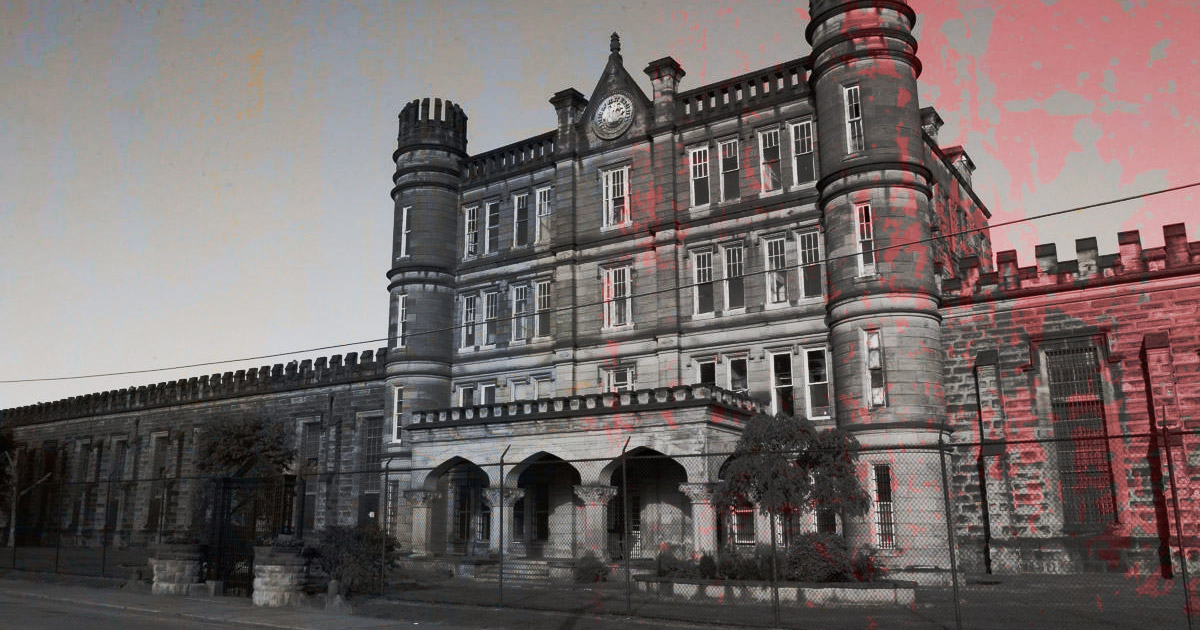 You just know that prison has to be haunted when it's the oldest one to be found in a state. Built from 1863 to 1875 when West Virginia had just seceded from the state of Virginia, the West Virginia Penitentiary is one haunted place. During its fantastic one hundred and twenty-year run as a prison, it has racked up a chilling amount of haunted tales to keep people awake at night. Violence in the prison was so rampant it was labeled as one of "the ten most violent prisons in America" by the Federal Government. Just who is at the top of the paranormal list in this one?
An entity known as the "Shadow Man" is said to reign supernatural supreme there. Thought to be the spirit of former inmate R.D. Wall, this intimidatingly large and shadowy figure was convicted of the sexual assault of women. As it would turn out, female ghost hunters and tourists to the prison have reported a feeling of being watched as well as having an unseen hand grab them by the shoulder.
Further down near the infamous "Sugar Shack" area of cellblocks is that which formerly belong to an inmate named Red Snyder. Serving time for arson and murder, Snyder was savagely stabbed to death in his cell. Today ghost hunters have picked up an astonishing amount of profanity-laden EVPs believed to be from Snyder himself, who screams that people are invading his personal cell space and are to leave at once. The penitentiary does host a bevy of historical, photographic and of course paranormal tours here. In fact, it has recently been the site of Para-Con, one of the hottest upcoming paranormal conventions around.
Rawlins, Wyoming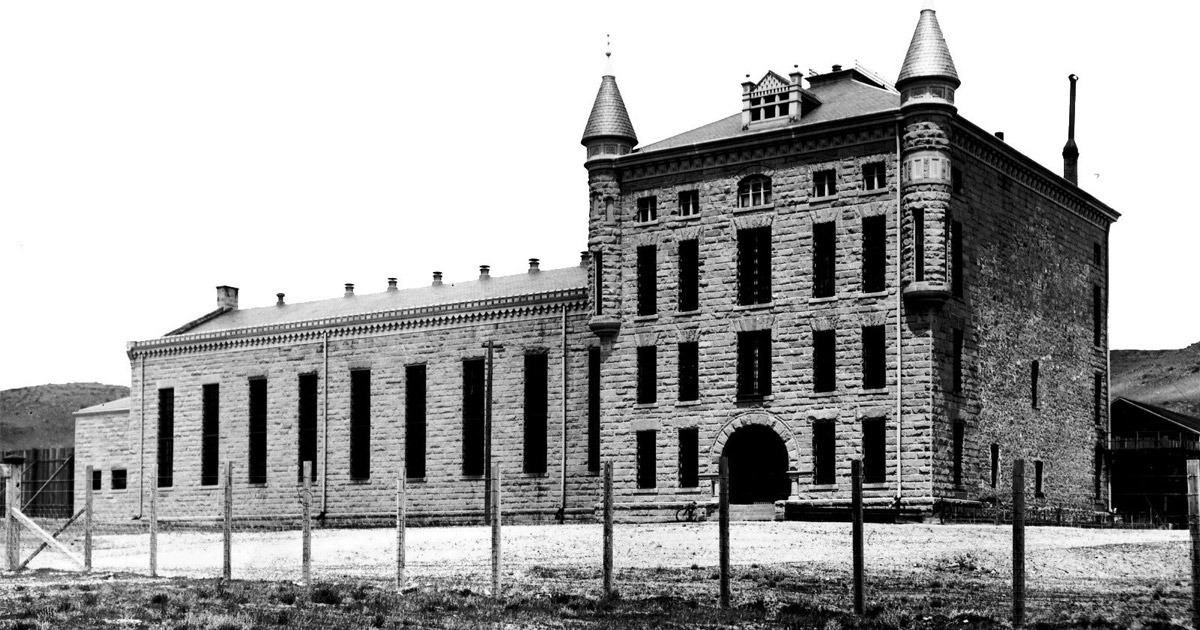 Gold hit the Wyoming Territory hard in the late1800s, and with all the ruthless prospectors, daredevil gamblers, and cutthroat outlaws, a prison was most needed. Opened in 1901, it wasn't long before the prison accepted the death penalty via hanging until 1916 when the gas chamber was officially put in.
Child murderer Andrew Pixley was on record as being the person who took the longest to die in the gas chamber, as he laughed for over two minutes until he was finally dead. It should come as no surprise that ghost hunting groups and visitors to the prison hear an eerie laugh coming from near the execution chamber! Even creepier is the fact that on the day of his death, a black cat was said to have somehow found its way near the execution. Fast forward to today, and people have reported seeing a black cat slink around in Pixley's former cell. Informal seances involving a candle placed in Pixley's cell have reportedly been blown out, only to mysteriously relight itself moments later.
Perhaps even more terrifying is the spirit of former inmate Frank Wigfall, who killed a beloved prison employee in the outside world. When arrested and convicted of his crime, once back at the prison he was viciously hung with a rope by inmates off an upper floor cellblock railing. There has been a couple of reports of the ghostly image of a man being pushed off and hung with a spectral rope in full view of the living. Over the decades, the prison took on many different names and stately owners before being closed in 1981.
A piece of Wyoming history, in 1988, a local joint power board for preservation helped to establish the site as a prison museum that remains in operations today, where tours are given with regularity. Being a highly rated, historically thrilling tour, it's one of the more popular tourist experiences in the state and can almost guarantee that for some, they will be scared straight!
Mansfield, Ohio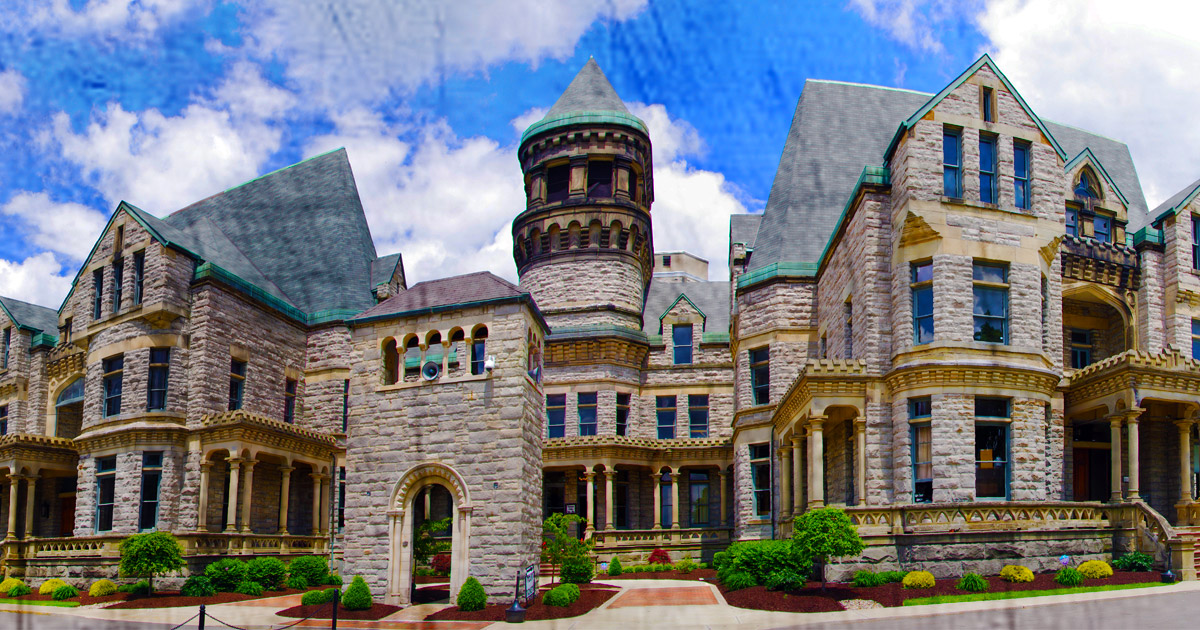 Over three stories tall, and designed with a German-influenced Romanesque castle-like appearance, the Ohio State Reformatory in Mansfield, Ohio is an intimidating presence. Thought to have housed over 155,000 men in its one hundred and four-year operation, the prison has been unaffectionately known to locals as "Dracula's Castle". Surely with that many inmates, lots of them would be theorized to haunt the place, however, this is found to be incorrect. It is not an inmate that is the most active ghost here but in fact a former warden's wife.
Former warden Arthur Glattke's late wife Helen is reputed to be haunting places all around the prison as her spectral image shows up in the most unlikely of places. Accompanying her spirit is the scent of sweet roses, which were said to be a particular favorite of hers and ghost hunters usually encounter one sensory experience before the other surfaces. Former prison guard Frank Hanger is another non-inmate said to be haunting the reformatory. Brutally murdered by an inmate, Hanger is said to linger around tour groups and if someone is dawdling too long or forever taking their time going upstairs, Hanger's ghost is said to give them a supernatural shove!
Today the Ohio State Reformatory has been taken over by a group that has cleaned up the prison and regularly runs and hosts paranormal tours and events on-site. And as with most people who visit, this was indeed the same prison used for the filming of the Academy Award Nominated film from Stephen King's book, The Shawshank Redemption.
Jefferson City, Missouri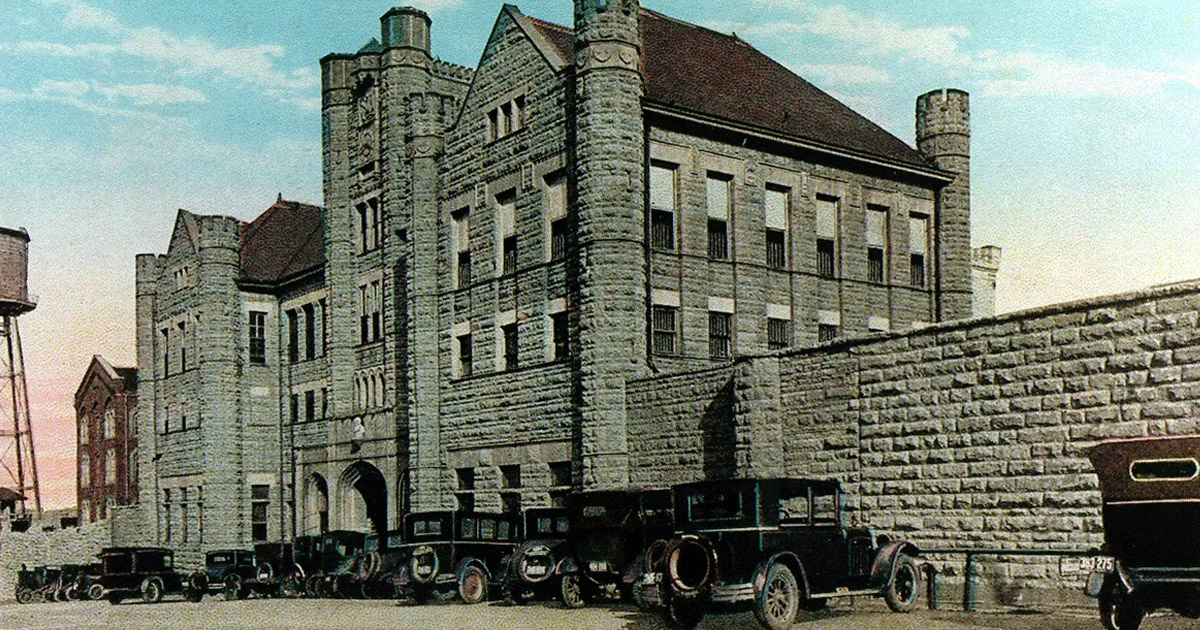 You just know that prison has the potential for paranormal and supernatural activity when Time Magazine once referred to this prison as, "the bloodiest 47 acres in America!" Built way back in 1836, the Missouri State Penitentiary was no stranger to the death penalty. With the addition of a gas chamber, over forty inmates were put to death in it, including a pair of child murderers turned lovers named Bonnie Heady and Carl Austin. Decades later after their 1953 executions there, EVPs there are at an all-time high including such soundbites from beyond as, "stay", "love", and "kill".
Prison deaths at Missouri State were exceptionally violent. One inmate named John McBroom had run afoul of some inmates he was sharing a cellblock with who believed him to be an informer for the prison guards. During breakfast call early one morning a pair of inmates charged into his cell, using a pair of broken scissors as a weapon. They stabbed him repeatedly in the eyes and skull and he ended up bleeding to death before he was ever found. Years later, visitors to the prison have reported seeing a pale white apparition of what appears to be a man, bleeding profusely out of his eye sockets, wandering around the cell walkways.
This formidable and chilling prison is still standing today. A collection of paranormal, historical, and photography tours of Missouri State are available in both public and private capacities for those looking to get a glimpse inside the infamous walls. These highly affordable and guided tours are some of the best that are offered for a haunted location such as this.