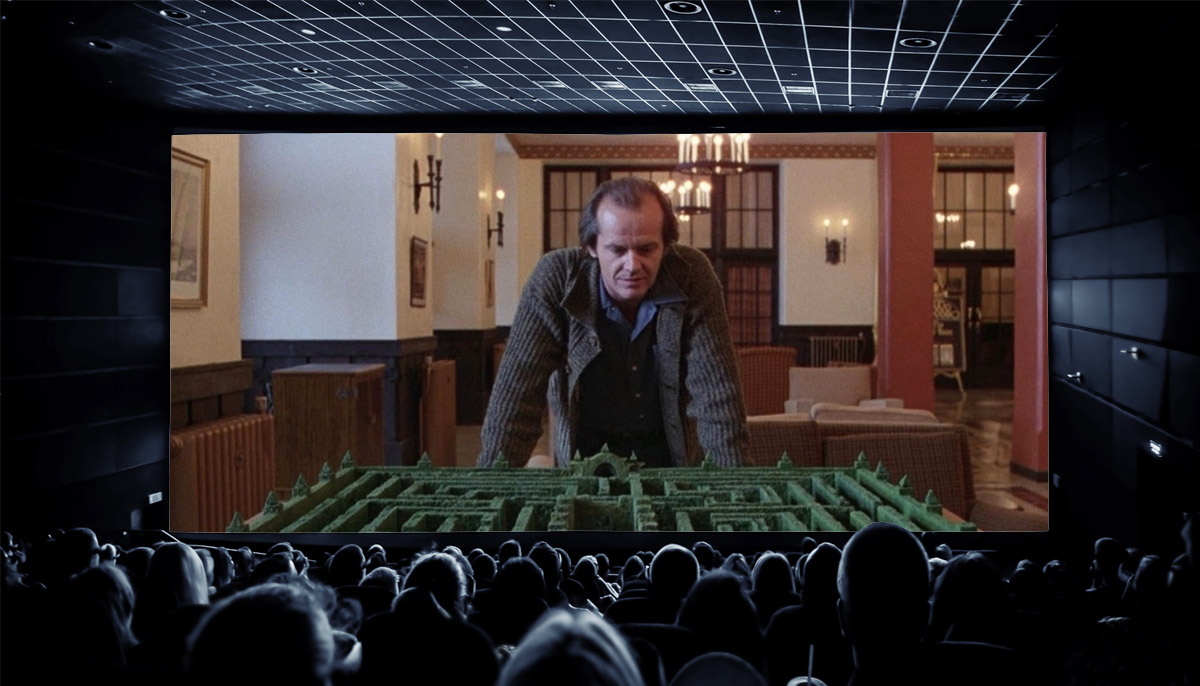 At its most basic definition, a house is a building or dwelling where a small group of people come together and live. On the surface, a house uses its sides and roof to protect the inhabitants from the vicious elements on the outside. But what if such protection came with a particular price? Some paranormal theorists argue that houses instead bottle up the darker elements and energies created inside them and over decades the home becomes malevolent. A sort of infernal spiritual prison that accepts human visitors who may or may not make it out sane and alive.
Many of these notoriously haunted houses have been chronicled in some of Hollywood's greatest horror films. Some have stuck truer to the source material and others have taken great creative liberties to ensure that audiences have never felt the same about any house they cross or the horror that lay within it. Just what are some of these haunted houses that have inspired the greatest horror films ever made?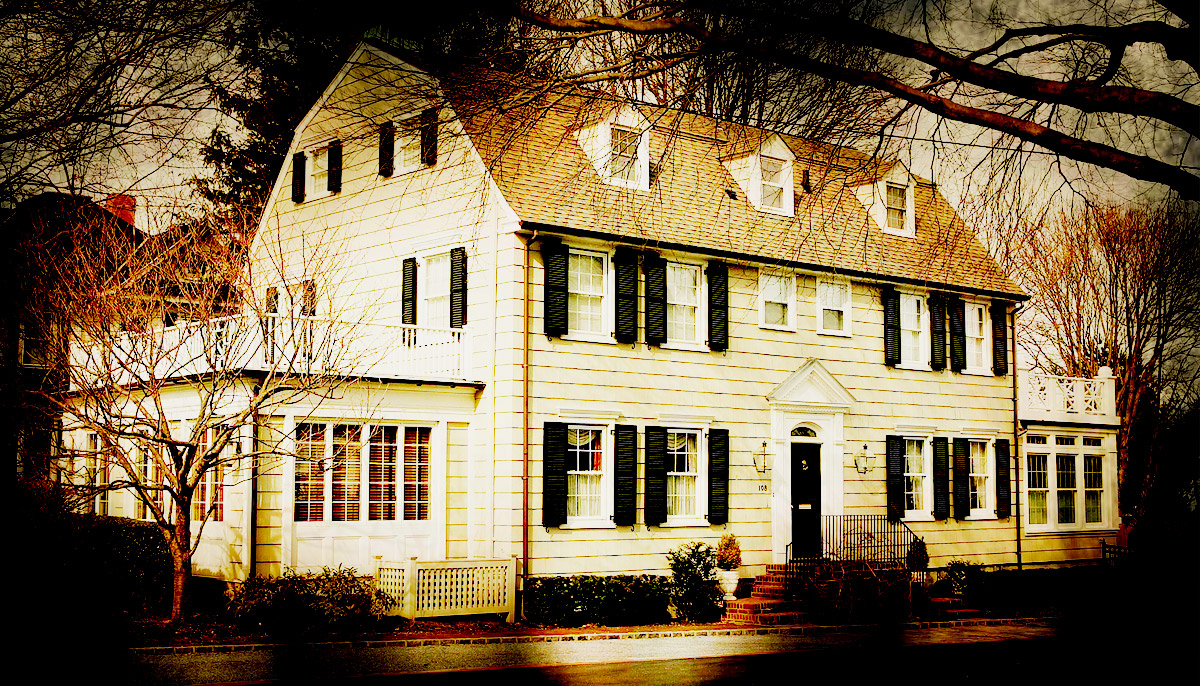 Amityville is perhaps one of the most widely recognized haunted house cases ever in existence.  The Lutz family bought their dream home on Long Island in December 1975, a gorgeous Dutch Colonial Revival that sat on the banks of South Oyster Bay.  The former owners were slaughtered in the middle of the night by their own son, Ronald DeFeo Jr. who later claimed that voices in the house told him to murder his family. Over the next twenty-eight days, the Lutz family endured a living hell as they encountered ectoplasm slime cascading down the walls coupled with freezing rooms and ungodly screams. They fled in absolute terror on January 14, 1976 never to return again.
Their story was chronicled in the famous Jay Anson novel, The Amityville Horror, which instantly became a bestseller. Such a novel caught the eyes of Hollywood producers who in 1979 put the hellish experiences of the Lutz family on the big screen in one of the most recognized haunted house films that have now produced or inspired a whopping sixteen sequels. Today, the house is owned privately and the address changed to deter any members of the public from seeking out the horrors for themselves.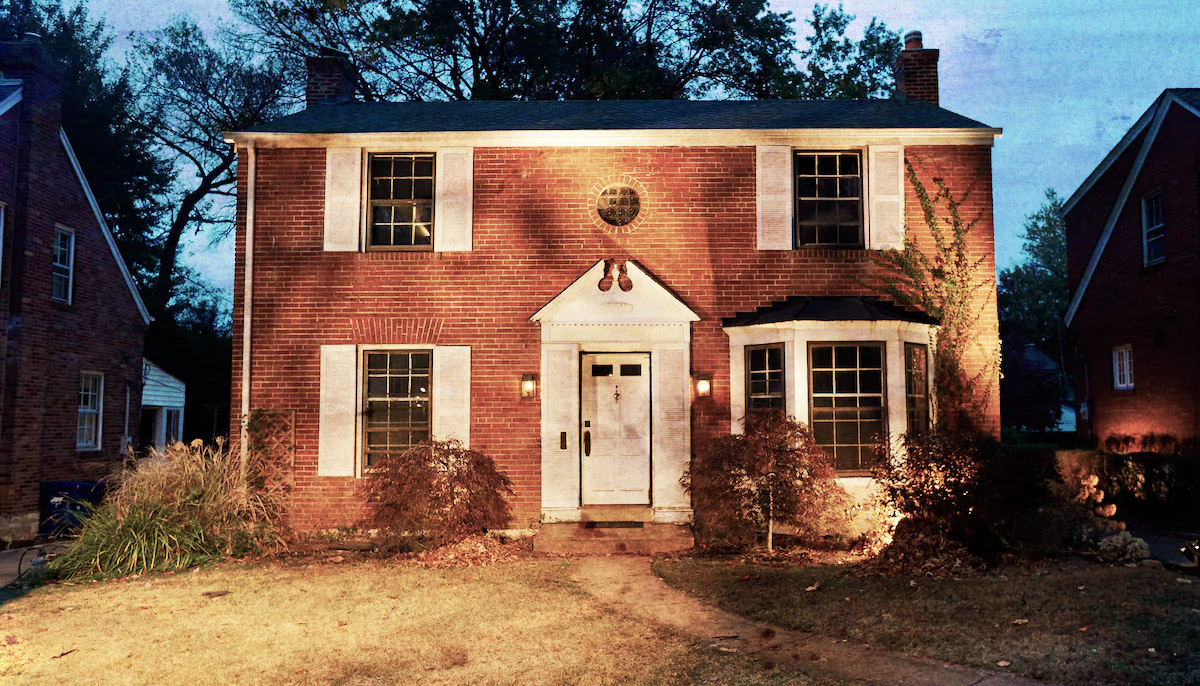 Considered by many to be the scariest horror film of all time. For many audiences trying to mentally cope with such an experience, it was normal to repeat the mantra of "it's only a film." Unbeknownst to many people both then and even now, there was very much a real-life haunted house that inspired the highest-grossing horror film of all time, and unlike the film, it wasn't in Georgetown.
The totally unassuming location of Bel-Nor, Missouri is where the real-life inspiration for William Peter Blatty's horror novel, The Exorcist came from. A young boy known only as "Roland Doe" was given the gift of an ouija board by a family member. Before long, Roland had opened up an ethereal portal from which a demon emerged and possessed his adolescent body. A pair of priests were brought in to perform an exorcism which was said to have lasted days. The boy was eventually saved and grew up to live a relatively normal life, however, the home in Missouri still stands and while it bears the appearance of an unassuming brick brownstone, it once bore home to a demon breaking through to destroy an innocent human soul.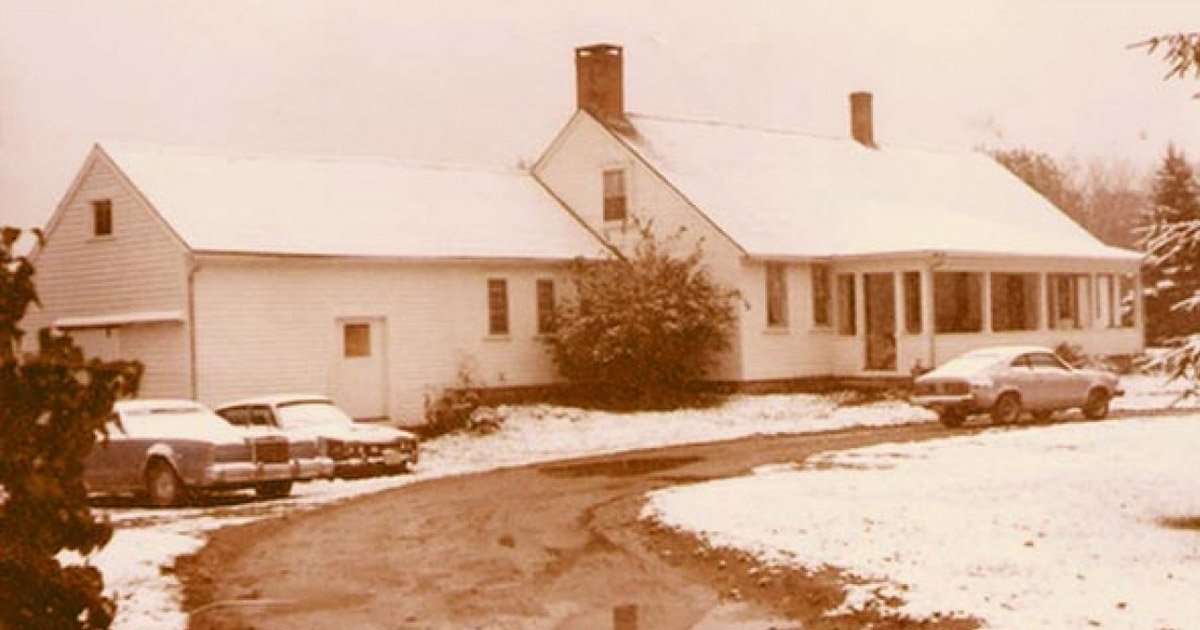 The Conjuring came along to film audiences in 2013 under the direction of master filmmaker James Wan. But this was no writing room creation, as there was a real home in existence that both inspired the film and introduced the world to the most popular haunted house-hunting duo ever known, Ed and Lorraine Warren.
The unsuspecting farmhouse located in Burrillville, Rhode Island was the catalyst for what is now the first film to be set in The Conjuring film series universe. In 1971, the Perron family, which included five young daughters, moved in with high hopes of starting a better life. Instead, they were met with flying objects, wandering spirits in black, and suffered under the many torments of a long-deceased spiritualist known only by the name of Bathsheba who roamed Burrillville nearly a century before. The Warrens were brought in to facilitate an exorcism along with many house blessings. The Perron family eventually moved and the home has had many owners as recently as 2022 when a Bostonian developer confessed to not being able to stay because of the "powerful energy" within the home.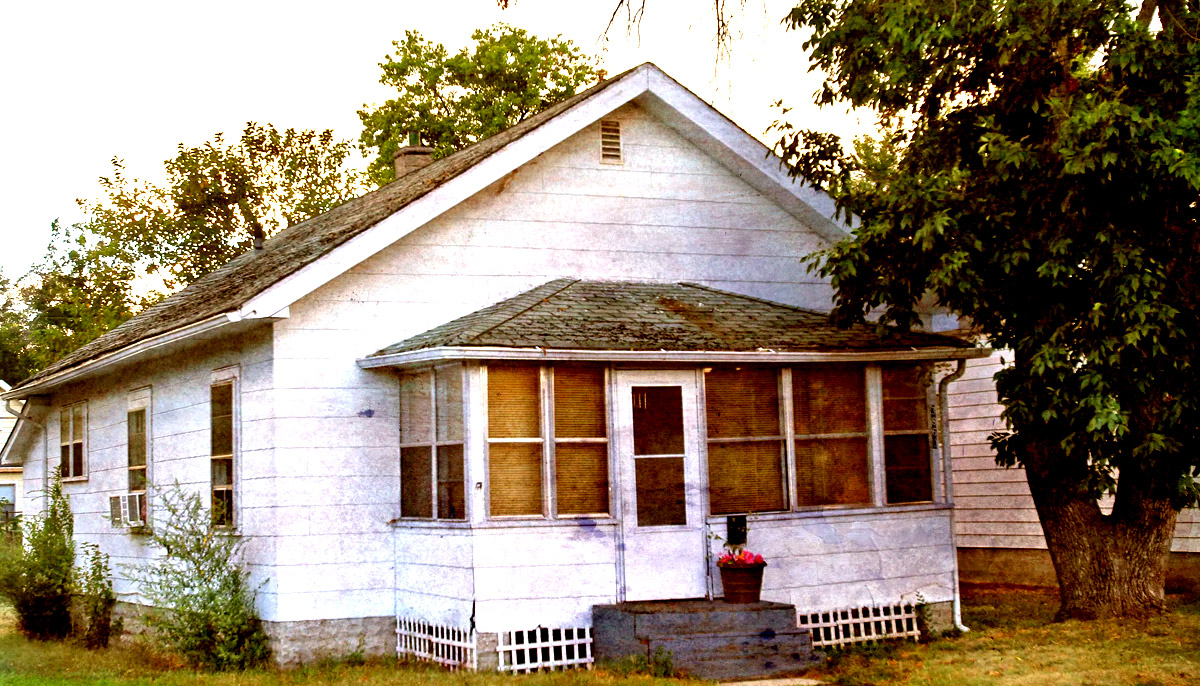 Demon House was the name of a 2018 horror documentary from Ghost Adventures host Zak Bagans. The documentary was a smash hit on the indie film scene and grossed so much money that Netflix bid on the rights to the story behind the property (which Bagans also owns) to make a full-length horror film. What exactly was the story behind this tiny, run-down house in Gary, Indiana?
The Ammons family (mother, grandmother, and three children) should have known upon moving into the home in 2011 that swarming black flies would be a bad omen of things to come. The home itself was a possible host to some black magic and ritualistic mayhem that allowed many demons to enter the home. Shadow figures, levitations, and demonic possession behavior infested the family so deeply that the police and child authorities were called to a local hospital when the Ammons children were literally walking upside down on the walls with no explanation. Exorcisms couldn't come soon enough to cure the family and eventually they relocated shortly thereafter.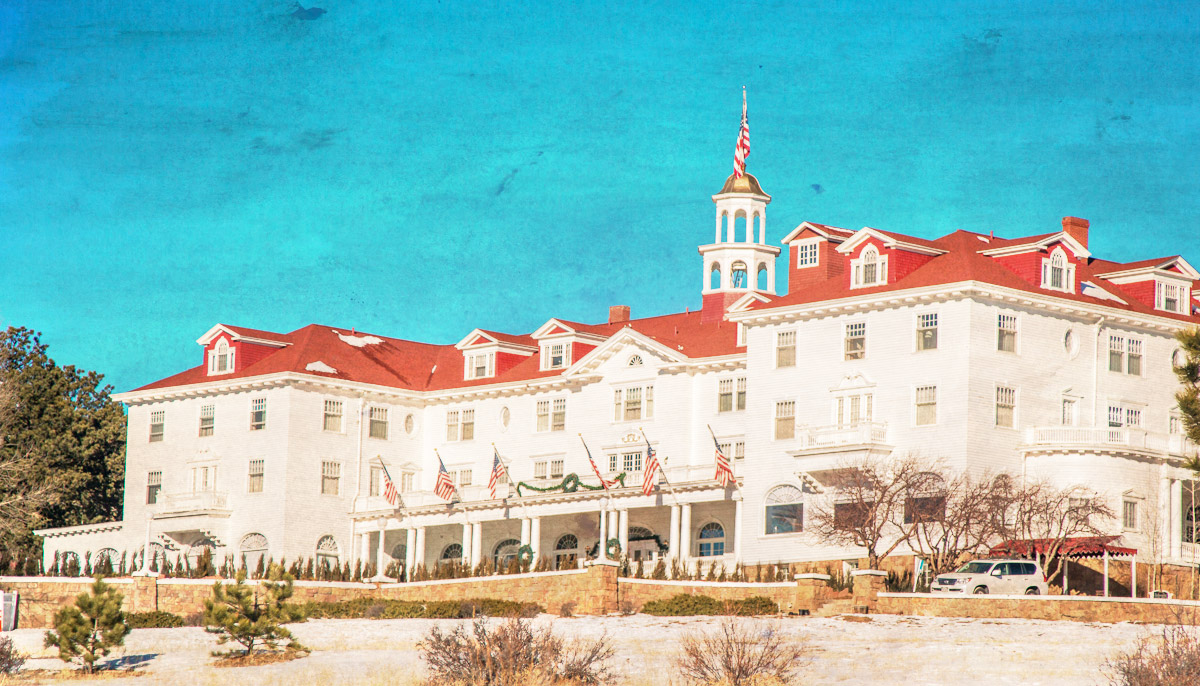 Yes, we know. It isn't a house! The Stanley Hotel is not the name of any horror film that average fans may recognize. However, if you were to rename it the Overlook then you would have conjured up Stanley Kubrick's 1980 psychological horror masterpiece, The Shining.  Jack Nicholson starred as a tortured writer alone with his family at a secluded hotel during the snowy offseason in hopes of never going mad. Directly from the novel written by everyone's favorite horror author Stephen King, it's a film that's instantly recognizable.  How true to life was this actual hotel?
King himself was in residency at Boulder and stayed at the Stanley Hotel in Estes Park, Colorado for a single evening.  A 140-room Colonial Revival-styled hotel on the cusp of the Rocky Mountain National Park, King's stay was haunting from the start as he and his wife were the only visitors during the onset of winter and took in the vast size and constant eeriness. In fact, it was a fever dream King had of his young son being chased through the empty halls by a maniac which served as the catalyst for his most famous novel to date. The Stanley Hotel is still in business today, on the list of the U.S. National Register of Historic Places, and takes reservations to this very day.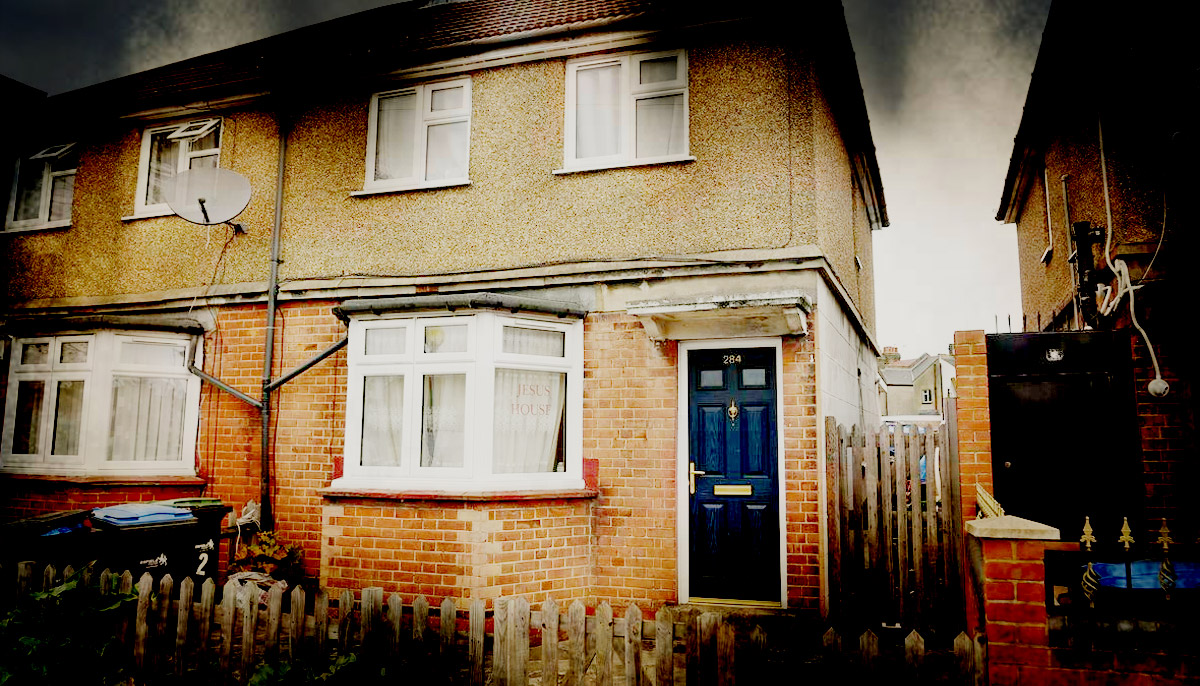 The Conjuring 2: The Enfield Haunting served as a sequel to the original box office smash hit, however, this real-life haunted house was not found in America. This haunted house was an unassuming flat across the pond in Enfield, England which is a suburb of the London area.  What would inspire James Wan and Hollywood studios to bank on taking their franchise to Europe?
In 1977, a frantic British mother named Peggy Hodgson called the police about the nonstop poltergeist activity in her home, which included moving furniture, sinister voices, and her own children levitating in their bedroom. The Society for Psychical Research headed up by Maurice Grosse and Guyplayfair came in to investigate. What put this haunting over the top and inspired a fantastical horror film was that one of the children was interviewed on tape growling and changing voices that were so disturbing that after the family moved, they essentially went into hiding to avoid bringing about any more terror in their personal lives.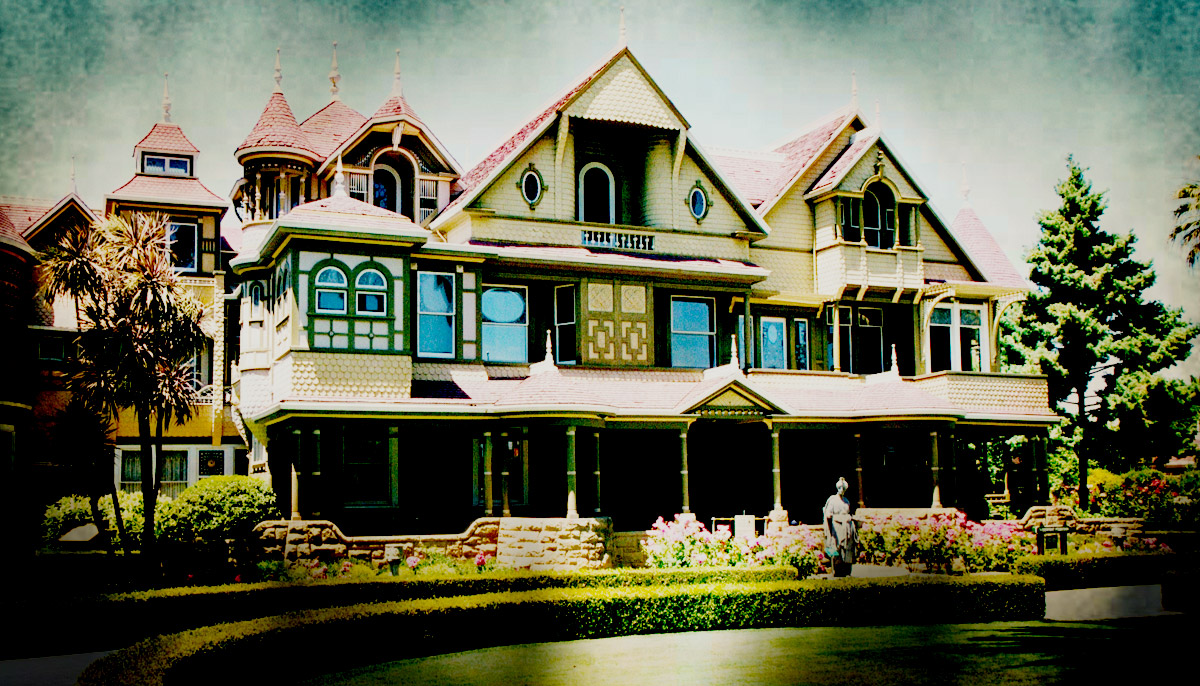 The Winchester Mystery House has the distinction of serving as inspiration on a dozen or more horror films, series, events, documentaries, and even a ride at Disney (The Haunted Mansion). In fact, Stephen King used the eerie hauntings from the Winchester Mystery House to serve as the plot of his famous Rose Red miniseries. An even more fun fact is that Winchester is such a magnificently haunted house, that King didn't even write a book based on it and fleshed out his teleplay directly without any fictional basis which is a rarity for the cherished author.
Winchester is a sprawling multistory mansion in San Jose, California that features 160 rooms, 2,000 doors, 10,000 windows, 47 stairways, 47 fireplaces, 13 bathrooms, and 6 kitchens which makes all the more surface area for spirits to wreak havoc. The legend attached to the home is that Sarah Winchester, a wealthy widow to the Winchester Rifle fortune, had suffered both her husband and infant dying unexpectedly. After a seance, she learns that angry ghosts caused the deaths of all the souls that the rifles have claimed over the years. She catches the idea to build a house big enough for them all, hence the Winchester Mystery House is born. However, Sarah wasn't alone in her company, and the mansion is said to be packed with angry roaming spirits that still have neither forgiven nor forgotten who put them there in the first place.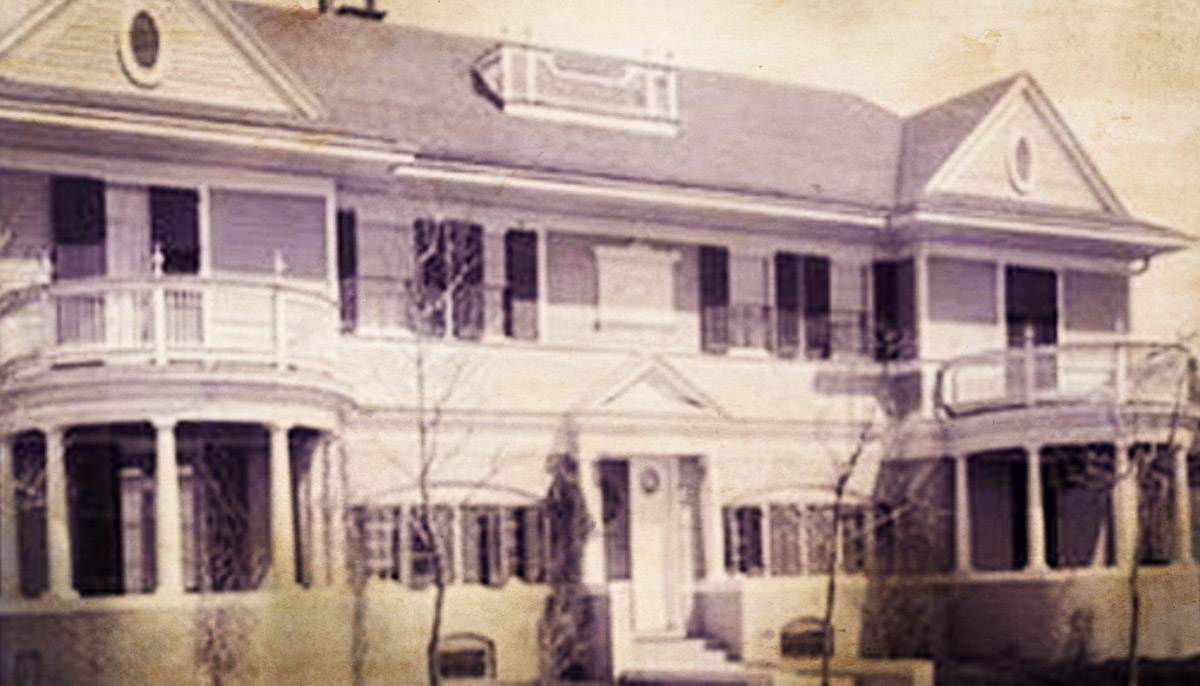 The Changeling was an incredibly emotional, albeit powerful horror film that opened to audiences in the spring of 1980. The biggest coup for director Peter Medak was that Academy Award-winning actor George C. Scott had agreed to star. Scott played a composer who moved West from New York after the untimely deaths of his family only to rent an oversized mansion in which he finds out he wasn't alone. A standard horror film with a normal plot, was there more to the story?
The real Changeling House resides in Denver, Colorado, and has all the appearances of an enormous, two-story wrap-around. Its haunting originates eerily enough with a real-life composer named Russell Hunter who rented the home to compose musical scores. Constant heavy poundings and banging on all the walls and rooms habitually woke Hunter and he took it upon himself to investigate the home before finding a third-story room revealing the sinister and actually buried secrets that culminated in a hellish spirit taking over the house. Hidden away in Chessman Park, the sinister home still stands.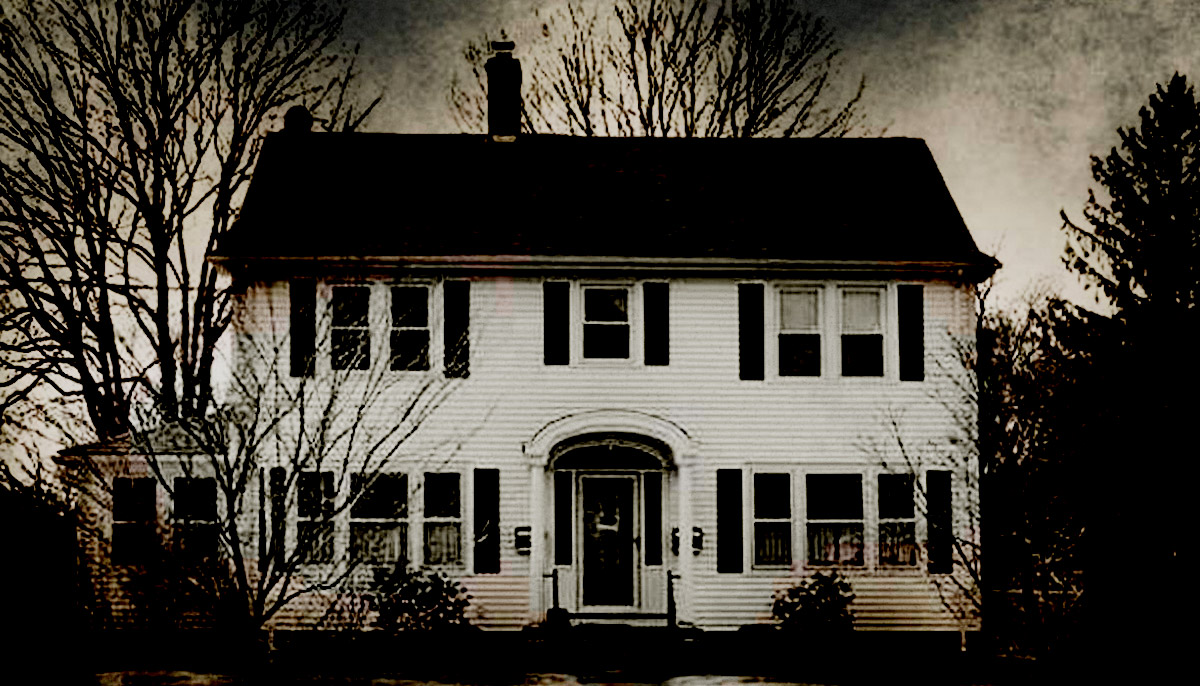 The Haunting In Connecticut is without a doubt one of the more catchy, and popular haunted house films that was indeed the inspiration for a popular 2009 box office horror hit. The film starred Virginia Madsen as a fictionalized version of  Carmen Snedeker, a Southington woman who moves her family into a home in hopes to alleviate the medical travelings of her cancer-afflicted son. The film gained notoriety as having one of the more original plots among film critics' viewpoints in that this unassuming home was hiding its darker past….of being a funeral home.
True to life, the Snedekers had moved into a former funeral home and any unsettled spirits were not all that they had to contend with. Supernatural seeker couple Ed and Lorraine Warren were brought in to check the home out. Via clairvoyance and other paranormal tools, it was discovered that the lowest basement floor of the home had been used for necromancy, a black magic sorcery art used to summon the dead. Their practices also were said to have involved necrophilia and being in a funeral home, such a supply of corpses to use was virtually endless. Dark shapes, brutally cold rooms, and demonic havoc of all types eventually had the Warrens and Snedekers risking their lives until a massive exorcism was performed to settle the house. As of 2023, the Southington home still stands and is held by private owners who have yet to comment on if any spirits have remerged.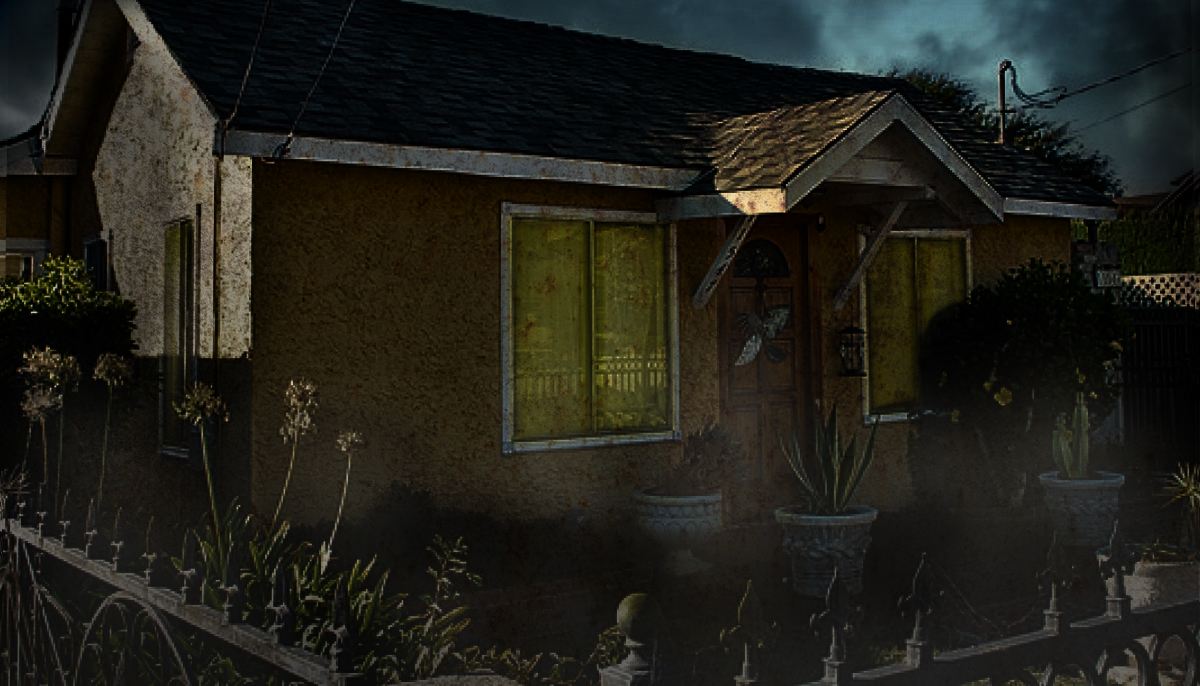 The Entity.  Just that title alone speaks more fear and terror into many people's psyches, and that is an absolute fact. In 1982, director Sidney J. Furie adapted what ended up being a largely true haunting account of a Los Angeles area woman named Doris Bither. Actress Barbara Hershey played her with a quiet reserve despite being wailed and assaulted (even by sexual means) by an unseen demonic force. But this film did more than chronicle an abusive haunting, it instead profiled this unassuming home in the midst of a bustling Los Angeles suburb.
The real Entity house and its case became famous thanks in large part to parapsychologist and UCLA professor, Dr. Barry Taff who was contacted by Doris in 1974 to examine her home. Taff was blown away by what he saw; arcing balls of unexplained paranormal lights that seemingly appeared, bent themselves, and disappeared almost upon command. The home was believed to have an especially violent incubus that had somehow attached itself to Doris to unyielding ends. Despite some remodeling and additions, the notorious Entity house still stands today as a constant reminder of one woman's battle with an incubus.
Now that you have seen some of the scariest haunted houses that Hollywood has to offer, check out these other real haunted locations all across the U.S.. From Buffalo Bill's House in Silence of the Lambs to the Hollywood Sign itself, there are more haunted places to visit than your nerves can keep up with.